10 things to try during your gap year in Australia
A

gap

year

in

Australia

is

a

time

you'll

never

forget
It all starts with a car, your best friends, a curiosity about life and Australia will take care of the rest. Count on it.
Experience Australia on our Group Trips to Australia.
Australia has so much to offer that we could have written 50 things on this list, but we've boiled it down to 10 things that we think are an absolute must when driving around Australia. Turn the car keys, gas up the car and get ready for the trip of a lifetime on the tarmac (or the sand, like here on Fraser Island). You'll never regret a gap year in Australia – we guarantee it!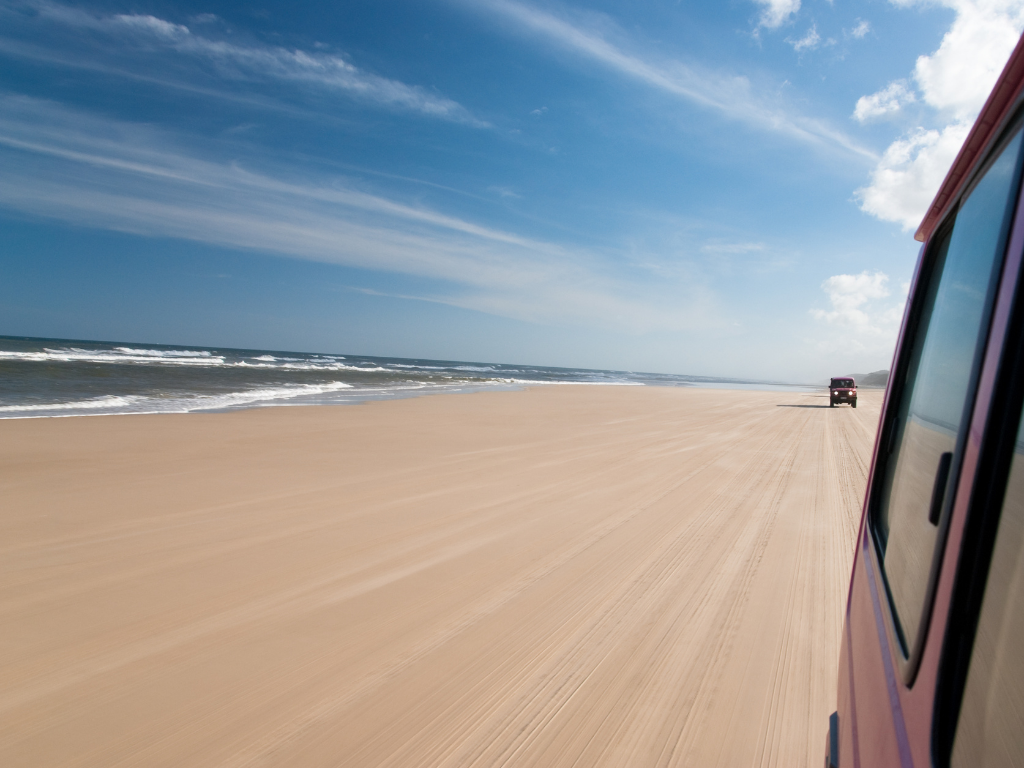 1. Climb to the top of the Sydney Harbour Bridge
The Sydney Harbour Bridge Climb is your chance to see Sydney from above and connect with this amazing city in a whole new way. The views from the top are spectacular and tours operate in the morning, midday and evening.
The trip takes just over three hours and when you're standing at the top at 134 meters, it's worth the flight from Denmark. If you're afraid of heights, this is the perfect place to conquer your fears on your tour of Australia.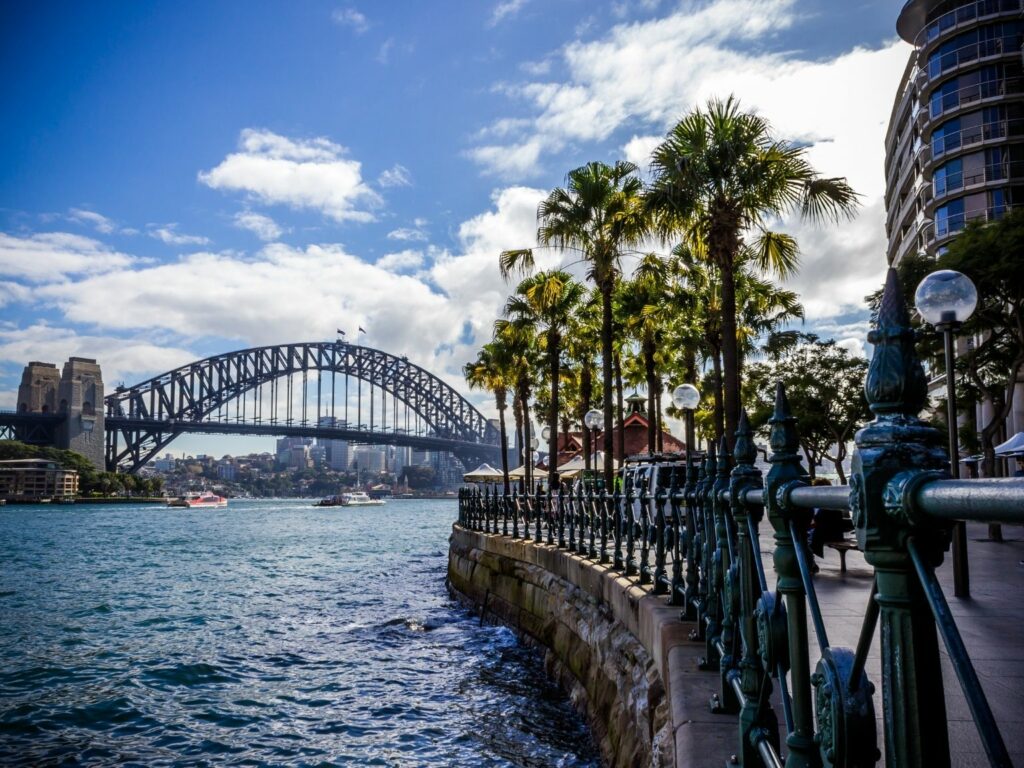 There are plenty of adventure experiences in Australia, so if you want to challenge yourself and are up for a little bit of everything, Australia is the perfect place to test your limits.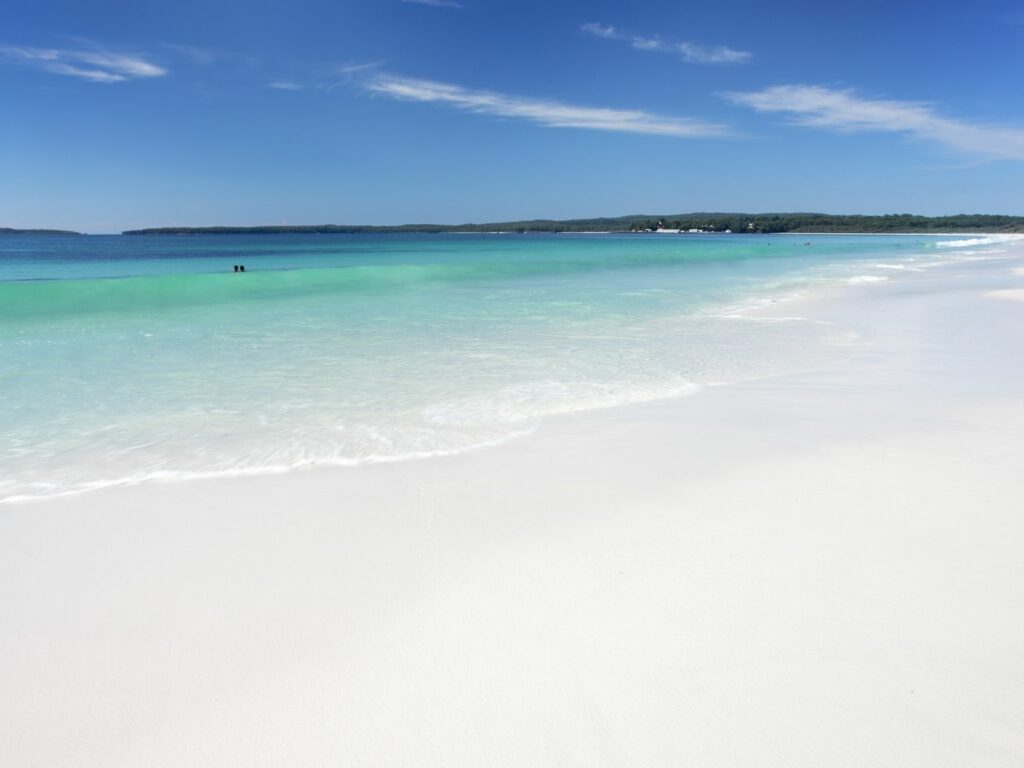 2.
Swim on the whitest sandy beach in the world
The sand at Hyams Beach is made up of the finest grains of sand. They are so fine that they make some pretty entertaining sounds when you put your feet in them. Hyams beach is called "a little slice of paradise" and is located in the beautiful Jervis Bay.
Nearby you'll also find the beautiful and more pristine Murrays Beach, Blenheim Beach and Chinamans Beach, all of which have sand in equally white shades.
So don't forget your sunglasses – you don't want the crystal-clear grains of sand to dazzle you.
3

.
Partying in Melbourne
Melbourne is a university city, so there's always a party going on in the streets, on the beach or in the backyard of a hostel. Popular spots include the CBD and Southbank districts, which are centrally located and offer everything from bars, to discos and underground clubs.
If you're more of a party on the sand, the suburban town of St. Kilda is your favorite spot for a drink or two on the beach. This district is also a popular spot for backpackers. Here you'll have plenty of opportunities to meet new friends and share travel stories.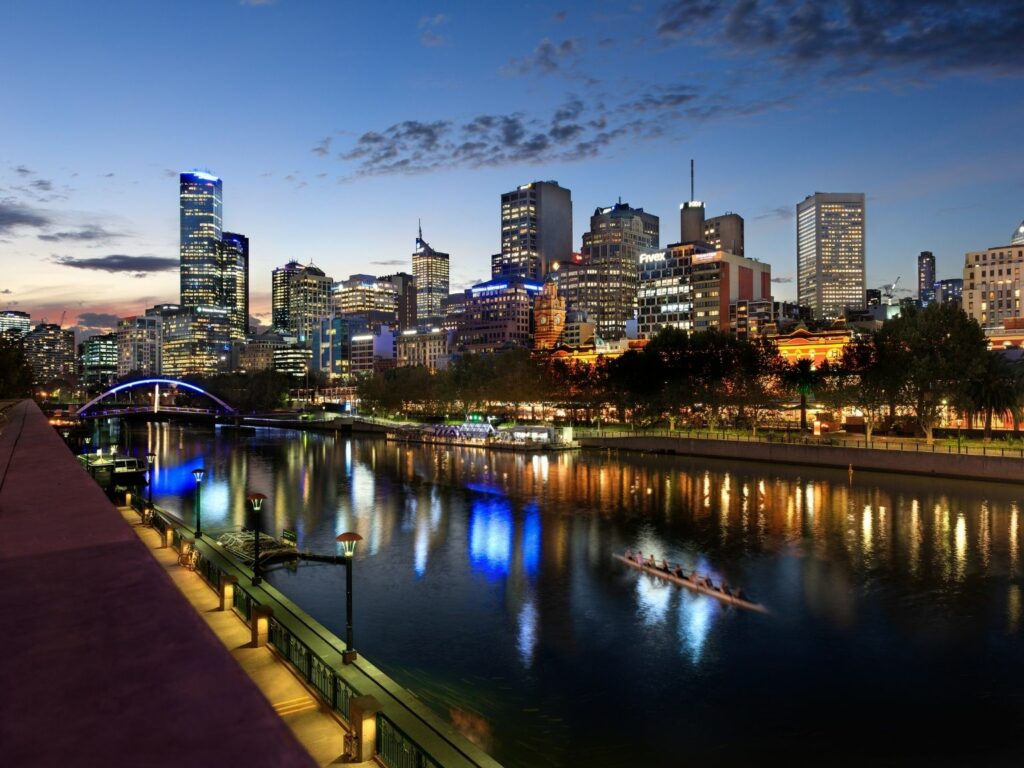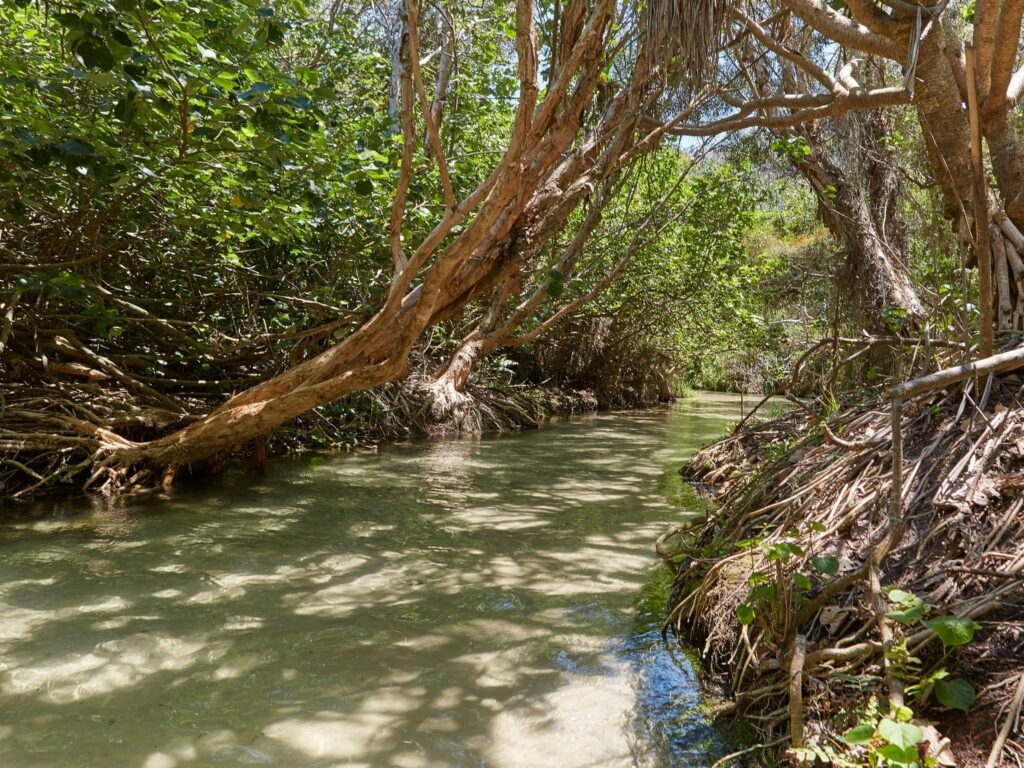 4.
Float in a bathtub at Eli Creek
On the world's largest sand island, Fraser Island, you'll find Eli Creek, where you can float in a hot tub through lush surroundings in 30 degree heat. Sure, the water is bitterly cold, but that just makes it all the more fun as you try to knock each other out of your rafts and into the cold river.
At Eli Creek, you can get some magical photos and videos to remember your Australian adventure forever.
5.
Scuba
dive
or
snorkel
on
the
Great
Barrier
Reef
There's no getting around it, Australia's landmark and tourist magnet is waiting for you. A trip to Australia isn't complete without saying hello to underwater life. The world's largest coral reef stretches over 2200 km in length. So you'll have plenty of opportunity to find an area where it's just you, your friends and the fish in the sea on your gap year in Australia.
One of the most popular areas to dive or snorkel is up near Cairns, on the northern part of Australia's east coast. Remember to look after the corals, we should have them for a few more years.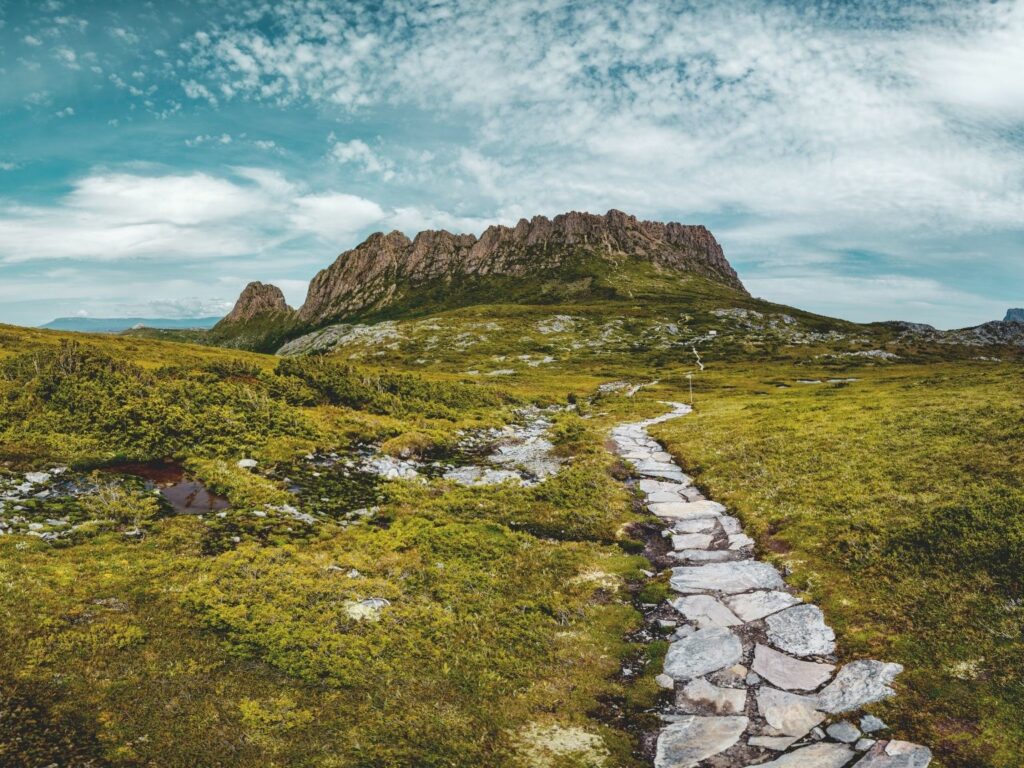 6.
Go
to
Tasmania
–
get
help
from
our
great
articles
on
"
Tassy
"
This place doesn't get talked about enough. Tasmania (aka Tassy) is beautiful, raw, adventurous, wild and challenging all at the same time, and we love it.
Your easiest route to top-notch adventure is to fly into Hobart and let the wind and weather set the direction for you.
It's nothing short of amazing, and if you want tips and tricks on what to see in Tasmania, read our article 10 places in Tasmania you don't want to miss, where we've selected experiences that have passed the "creme de la creme test".
If you love taking photos, you'll hardly find a better place, which is why we've also created an article with 10 photos you should take in Tasmania, which is perfect for those of you who are looking for the beautiful photos from your gap year trip that not everyone else has.
7.
Swimming in the Bondi Icebergs at 6am
The world's best location for a swimming pool? Well, we're up there anyway.
Bondi Icebergs is extremely popular and therefore best experienced before the rest of the world gets up. So get there early, like really early.
If you put on your most fashionable swimwear at 6am, when the pool opens, you have an excellent chance of having an experience that very few can boast of: lying in absolute silence in a swimming pool in the middle of the Pacific Ocean at 6am!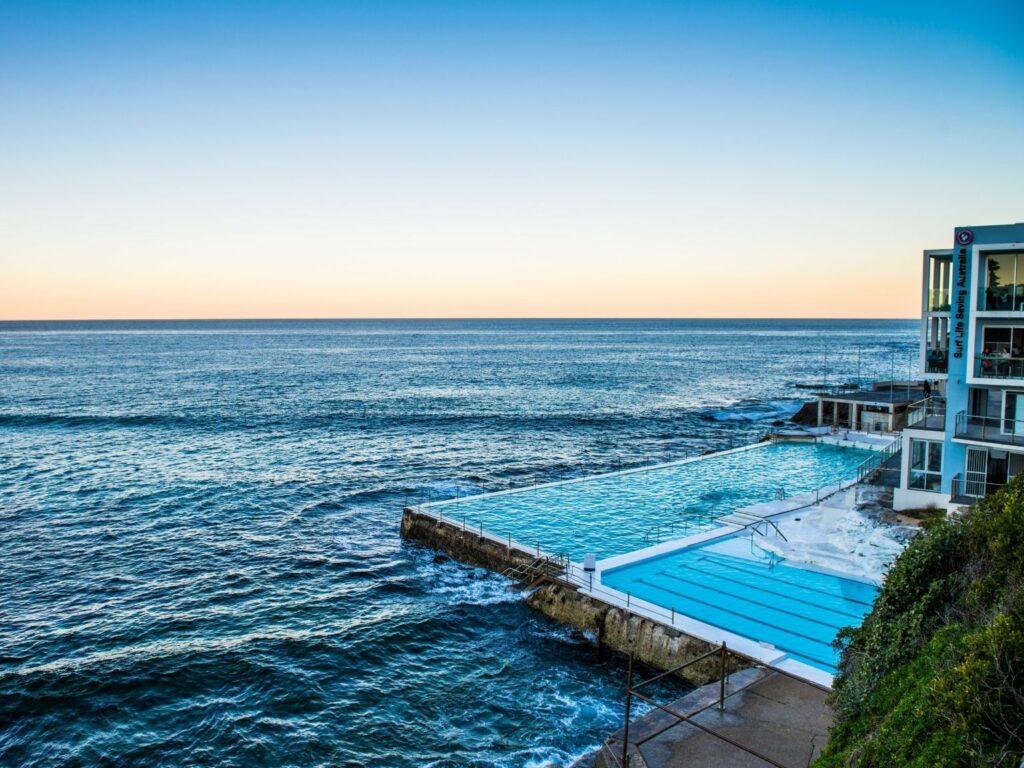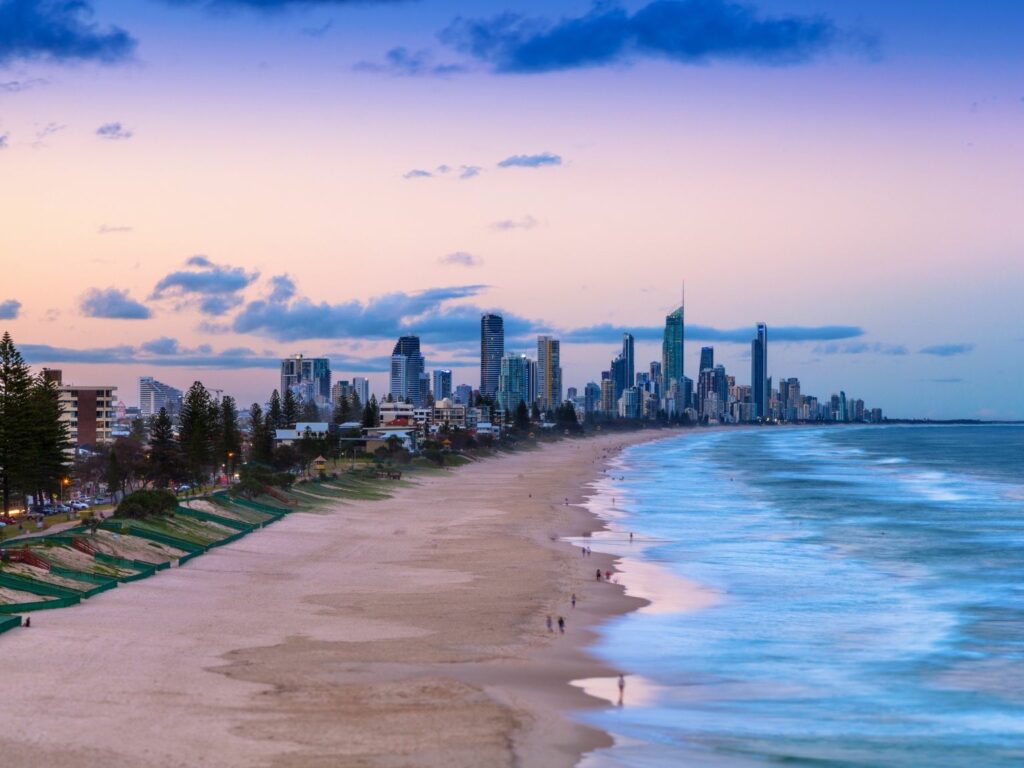 8

.
Dining at Paddock Bakery in Gold Coast
Undisputedly one of the best bakeries/cafes in Australia. There's no doubt about it. Located in the Gold Coast, with an authentic and adventurous location and just a short walk to the ocean, you'll find Paddock Bakery, which not only makes amazing baked goods, but also offers a modern selection of world-class food.
Don't visit Paddock Bakery with the handbrake on, because this menu is a 'want more' menu. A little golden gem for your gap year in Australia.
9.
Hop on a surfboard in Surfers Paradise
300 days of sunshine a year, an average temperature of over 25 degrees and a destination that has been attracting surfers for more than 100 years. This is Surfers Paradise.
At Surfers Paradise Beach, everyone is active and around the clock you'll spot surfers, students playing volleyball, married couples jogging along the water or fitness types in bright colors running in bare feet.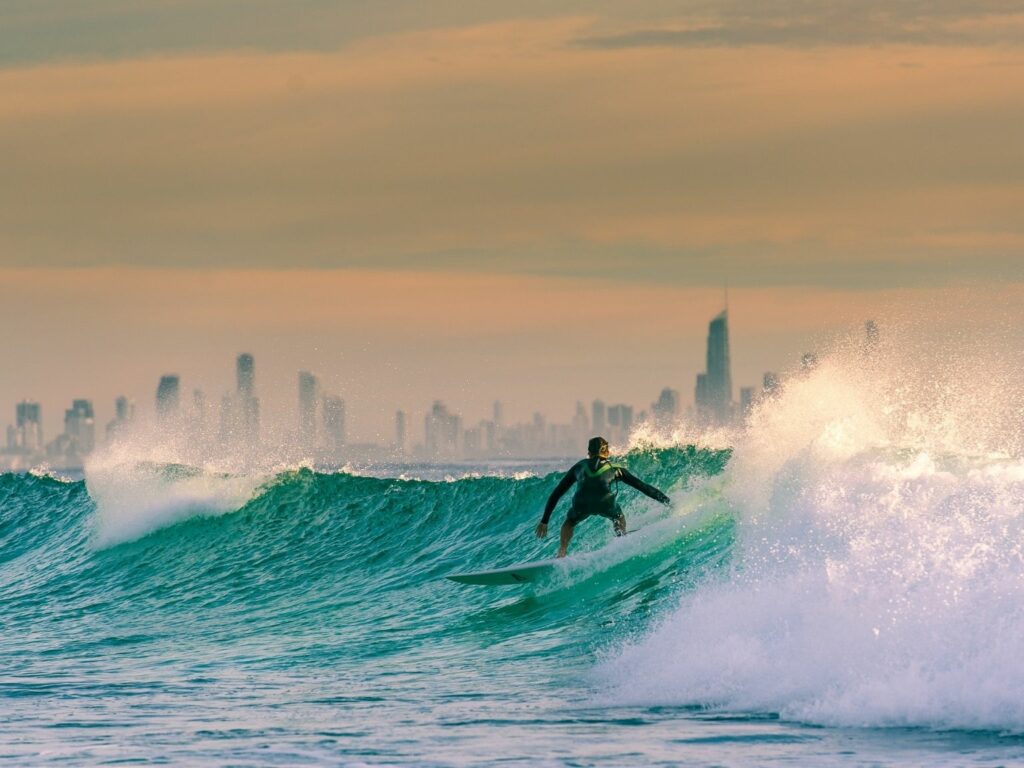 Hop on a surfboard or sit on the shore and watch the pros fly over wave after wave. In Surfers Paradise, everyone lives their life on the beach, and so should you on your tour of Australia!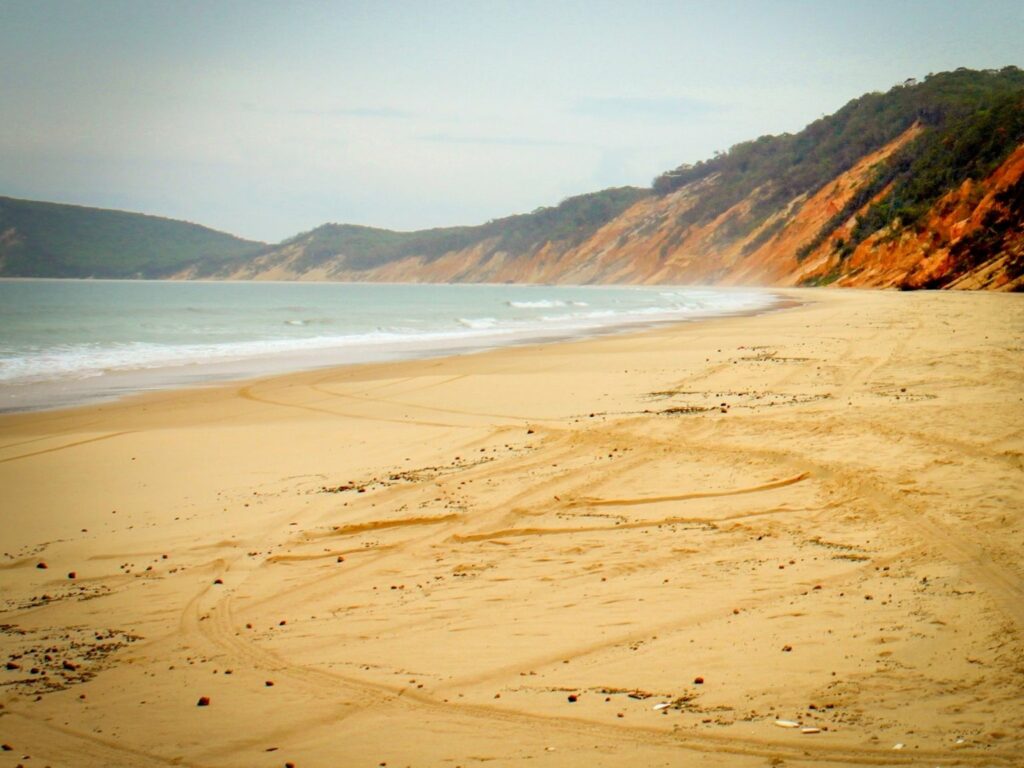 10.
Driving
a
car
on
Rainbow
Beach
A four-wheel drive, some good beats on the radio and your head hanging out the window. Here at Rainbow Beach, there's wheel-spinning and drifting for all the money in the world.
There's nothing more liberating and idyllic than driving on a beach in Australia, with orange cliffs on one side and the crashing waves of the Pacific Ocean on the other. It's stunning and a must–see spot on your road trip in Australia.
By the way, that wheel spin and drifting thing we mentioned is only if there are no other cars in your line of sight! The rangers will go crazy if they see you driving around like a maniac in the sand!
Trinus recommended trips and tours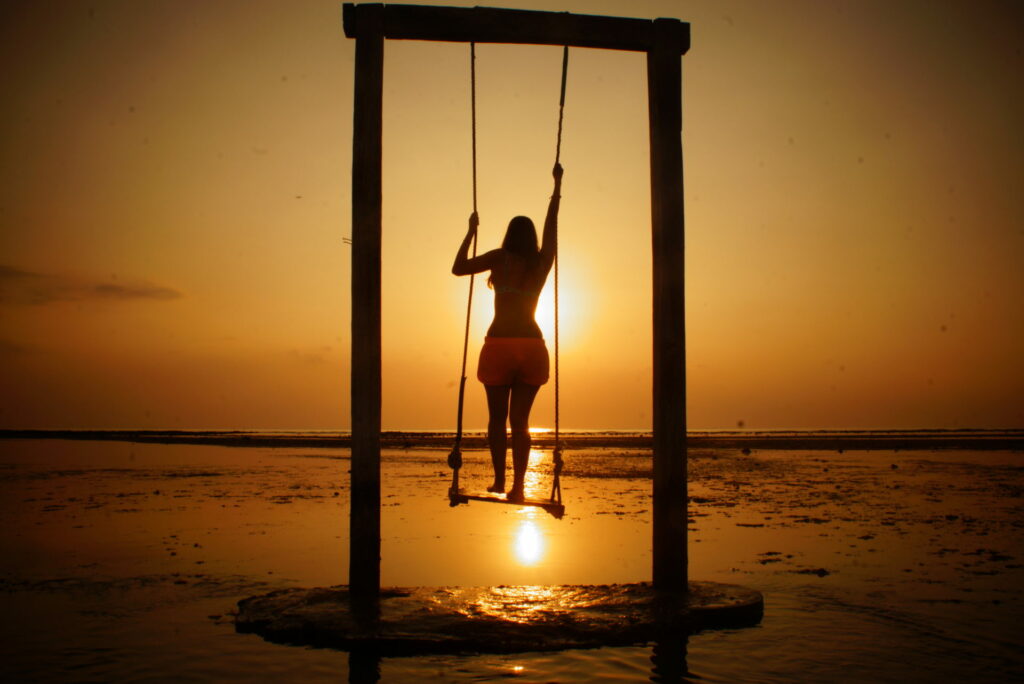 We think this is one of the best tours on the planet. Swimming with Manta Rays, get involved in local communities and an epic volcano sunrise are among just a few on things included.
Embark on the most iconic New Zealand adventure backpacking tour available, where every moment promises unforgettable memories and extraordinary experiences. From local Maori culture to white sandy beaches and everything between!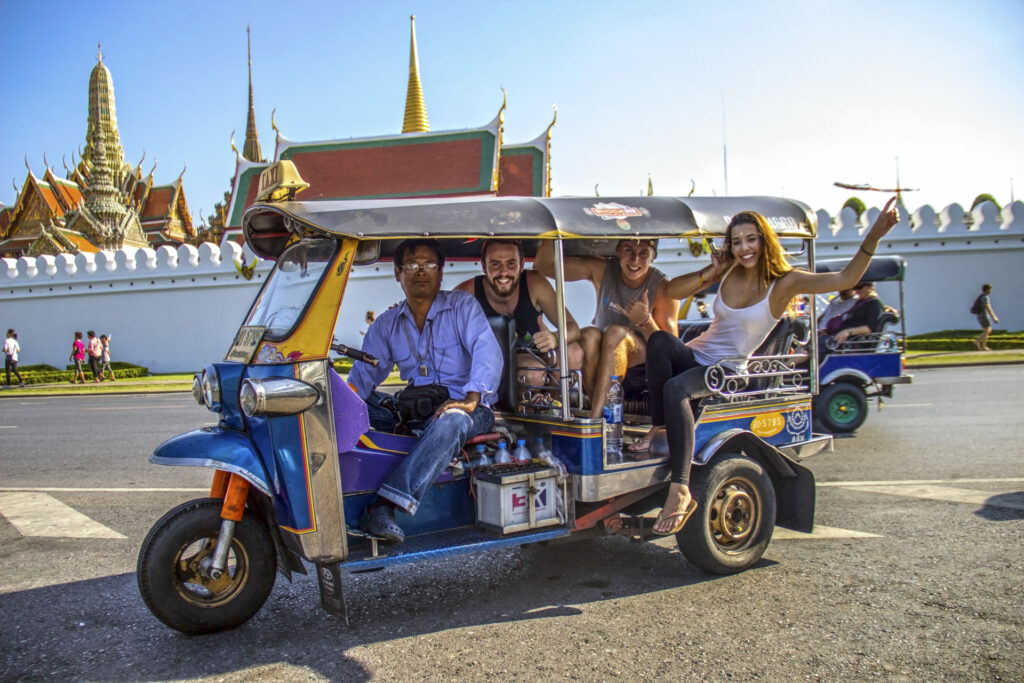 The very best way to really experience the awesomeness of Asia by combining the strikingly different countires of Vietnam and Thailand
It's a fast-paced tour of Australia
There's a lot going on in Australia, and there's something for everyone. We could have mentioned a million other things, but these are the experiences you really don't want to miss, and we hope this article has given you some clarity and answered some of the questions you may have had about Australia.
See you down under!
Looking for more inspiration for Australia?