General information about New Zealand
Language

:

English

Capital

city

:

Wellington

Population

:

4.4

million

Religion

:

Christianity

Currency

:

New

Zealand

dollars

(

NZD

)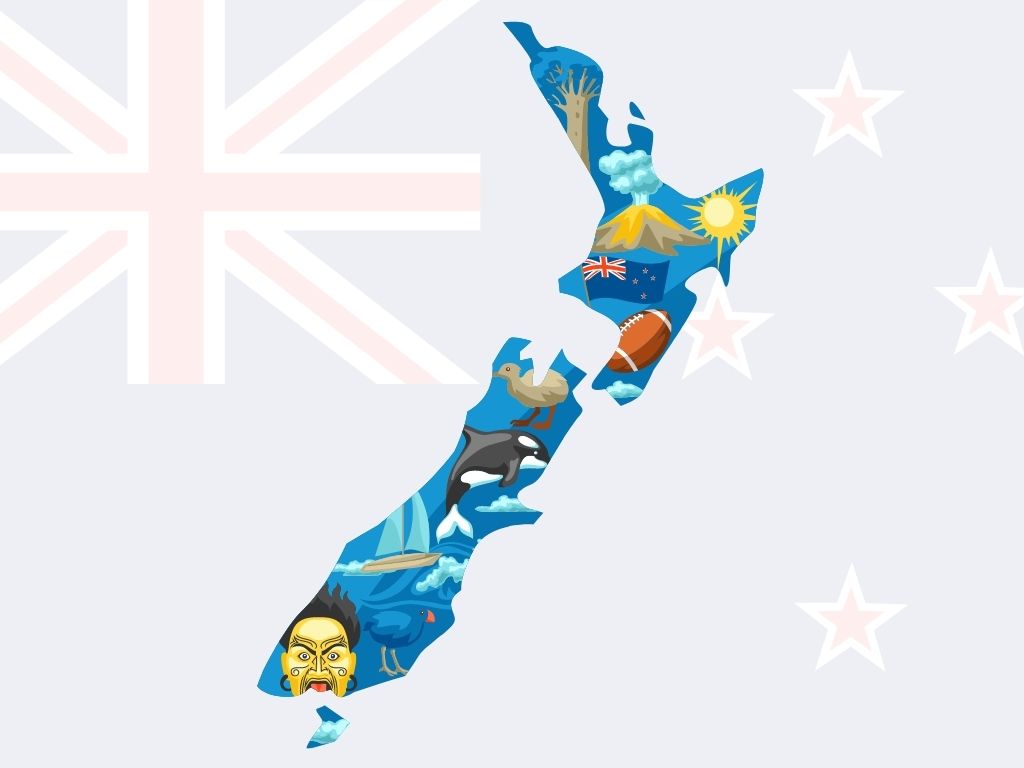 In New Zealand, they have summer when we have winter and vice versa. The weather in New Zealand is very similar to Denmark.
On the North Island, however, they have a subtropical climate, which means it's green pretty much all year round. In summer it gets up to 27 degrees and in winter it gets down to 5 degrees
In New Zealand, they have summer and winter time at different times than we do in Denmark and therefore fluctuate with the time difference up to two hours.
During daylight saving time in New Zealand, which runs from October to March, New Zealand is 12 hours ahead of Denmark.
During winter time in New Zealand, which runs from April to September, New Zealand is 10 hours ahead of Denmark.
The passport must be valid for 6 months after your return date from New Zealand. You must apply for an entry permit no later than 10 days before departure. Entry clearance costs approximately NZD 12. At the same time as applying for an entry permit, you will be charged a fee of NZD 35 in International Visitor Conservation and Tourism Levy.
The entry permit is valid for 2 years or until your passport expires, whichever is sooner. Your visa will be valid for one year from the date of issue and you may stay for 90 consecutive days.
There are no vaccinations required when traveling to New Zealand. However, it is recommended that you are vaccinated against diphtheria/ tetanus.
Trinus recommended trips and tours
Embark on the most iconic New Zealand adventure backpacking tour available, where every moment promises unforgettable memories and extraordinary experiences. From local Maori culture to white sandy beaches and everything between!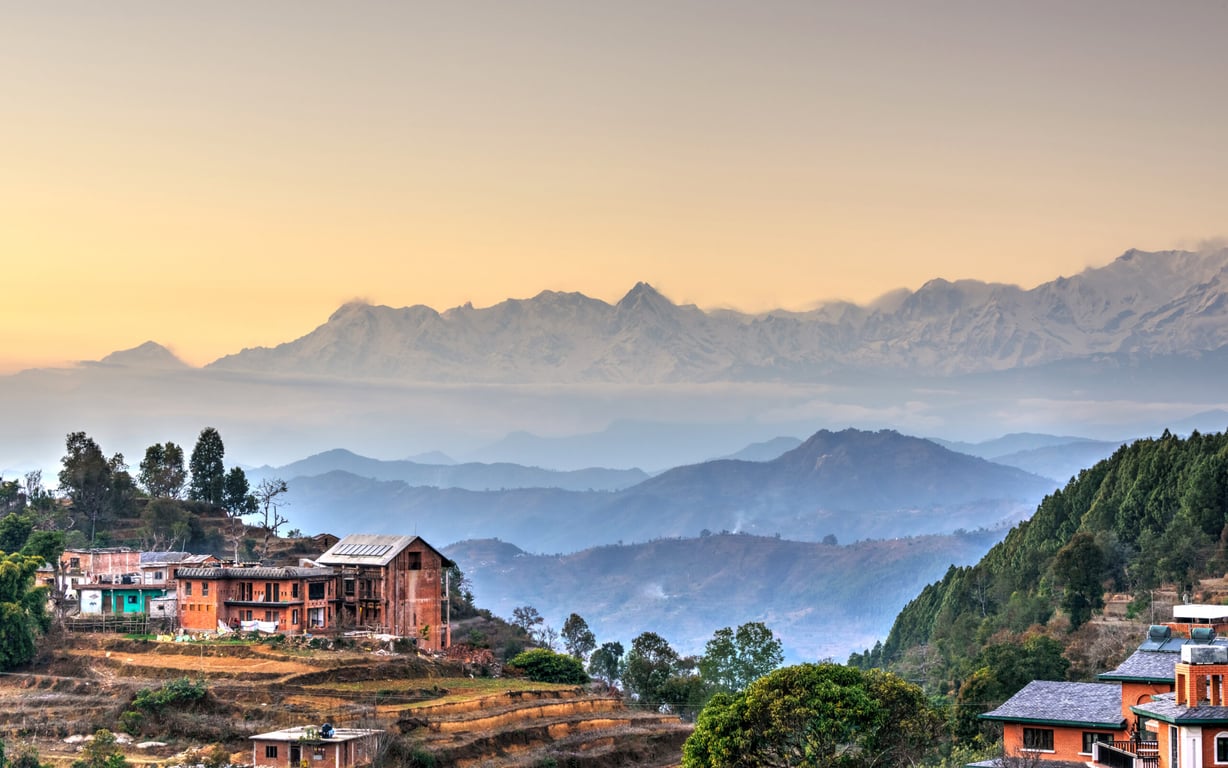 From the high mountains to the incredible wildlife, this trip is led some of the most amazing women your will ever meet.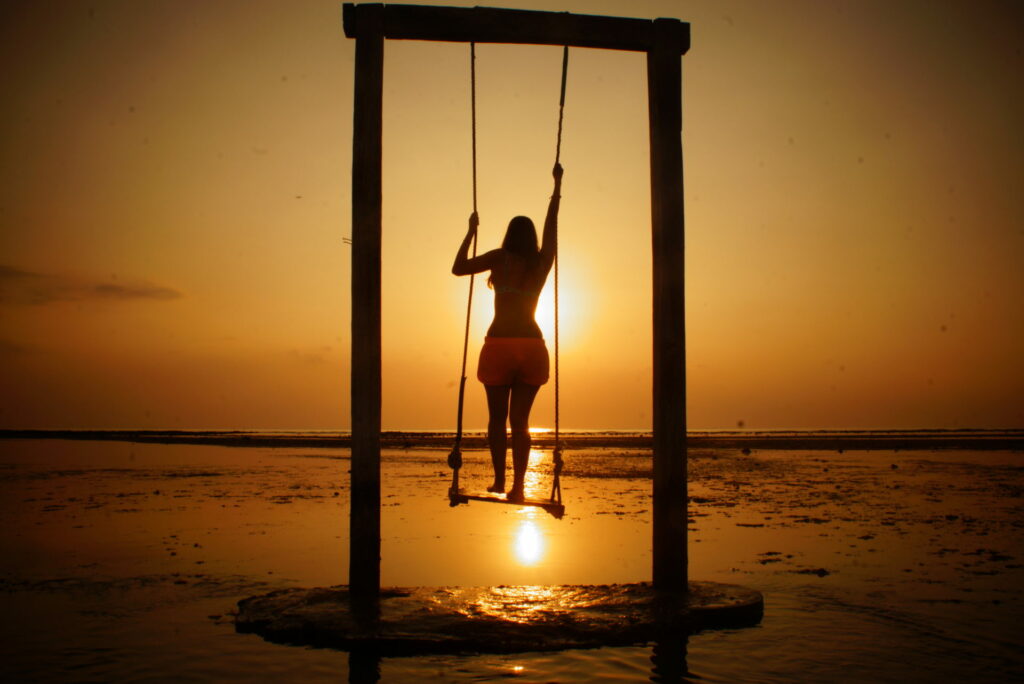 We think this is one of the best tours on the planet. Swimming with Manta Rays, get involved in local communities and an epic volcano sunrise are among just a few on things included.
Tongariro

National

park
Tongariro National Park is known for having three active volcanoes and for its hiking routes.
The Tongariro Alpine Crossing is the most famous route and is in the top 10 of the best one-day hiking tours in the world. The route is 19.4 kilometers and takes place in mixed terrain. It's a must-do when you're on a group trip to New Zealand.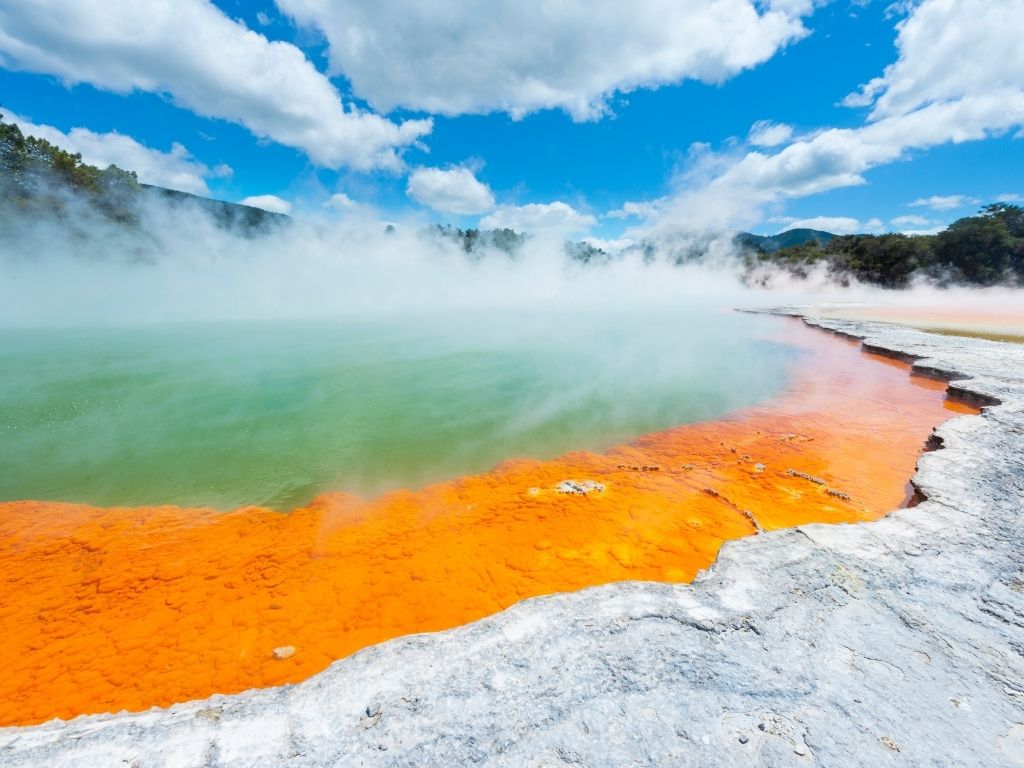 Rotorua
Rotorua is one of the most thermal areas in the world. In the city you'll find many geysers, boiling springs, bubbling mud holes and a sulphur smell that permeates most of the city. Steam comes out of the ground in several places.
Rotorua is the capital of the Maori people, making it the perfect place to experience their culture and gain an insight into their life and history.
Milford

Sound
In the Fiordland National Park you will find Milford Sound.
Milford Sound is known for its magnificent scenery and a fjord that runs 15 kilometers inland. The fjord is surrounded by cliffs that rise over 1000 meters above sea level.
This spectacular attraction is one of the most beautiful in all of New Zealand and is a huge draw for tourists from all over the world.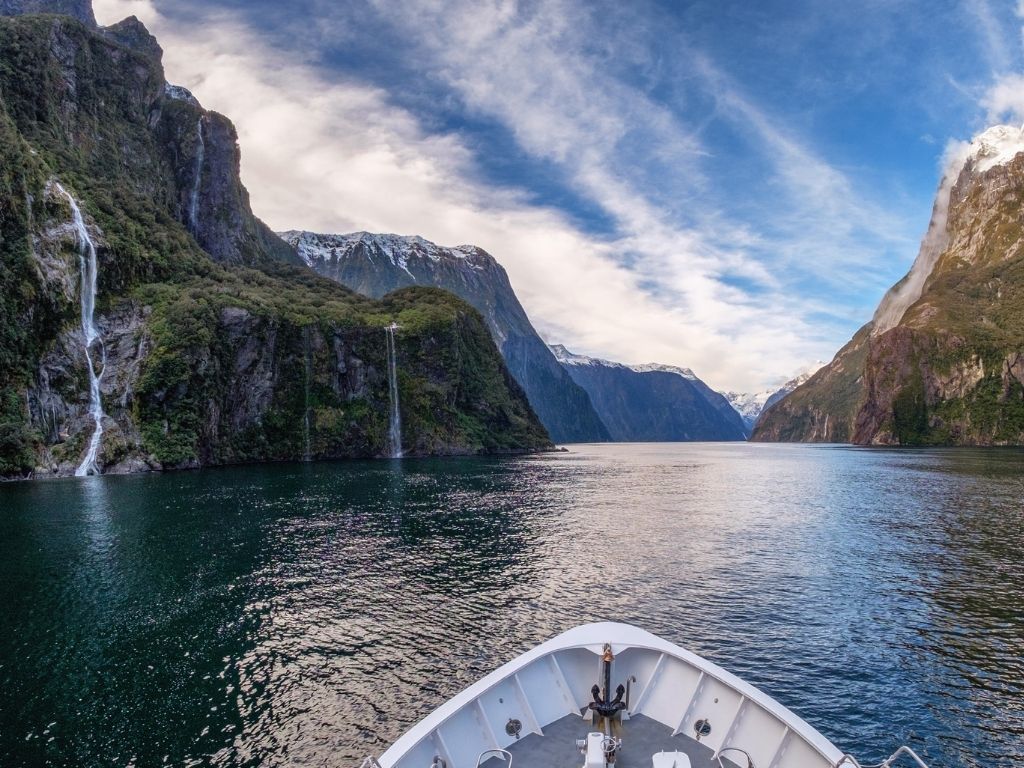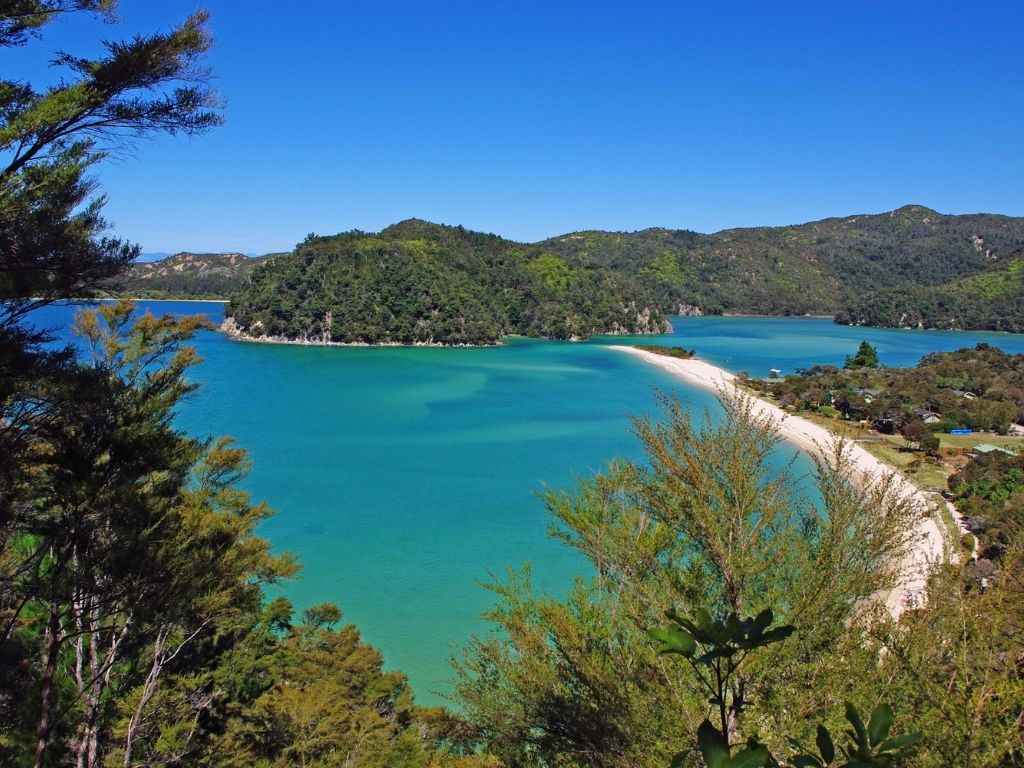 Abel

Tasman

National

Park
Abel Tasman National Park is known as the most beautiful national park in all of New Zealand.
In Abel Tasman you'll find the amazing Coastal Track, a hiking route that stretches 51 kilometers along the coast. However, most people choose to walk only short stretches of the track. It offers unforgettable beaches and is a sure-fire hit on your trip to New Zealand.
Franz

Josef

Glacier
In Westland Tai Poutini National Park, you'll find the Franz Josef Glacier, one of the most easily accessible glaciers in the world. Experience the stunning glacier via a guided tour through the glacier valley and the nearby rainforest. See the beautiful ice formations up close when traveling in New Zealand. You won't regret it for sure.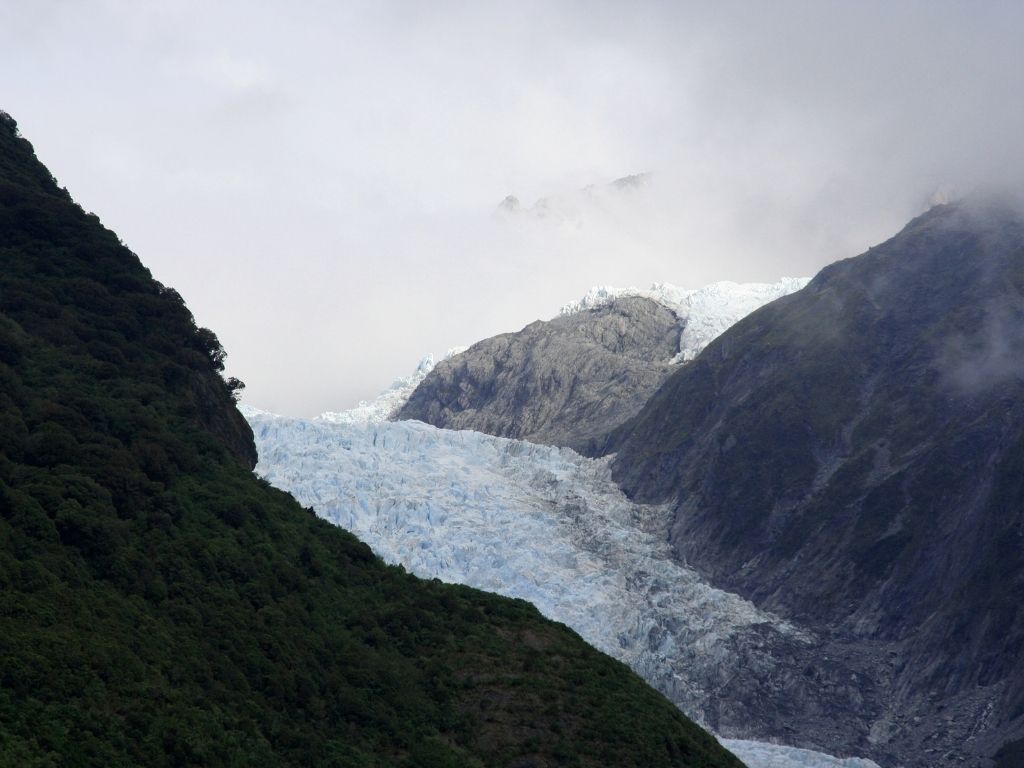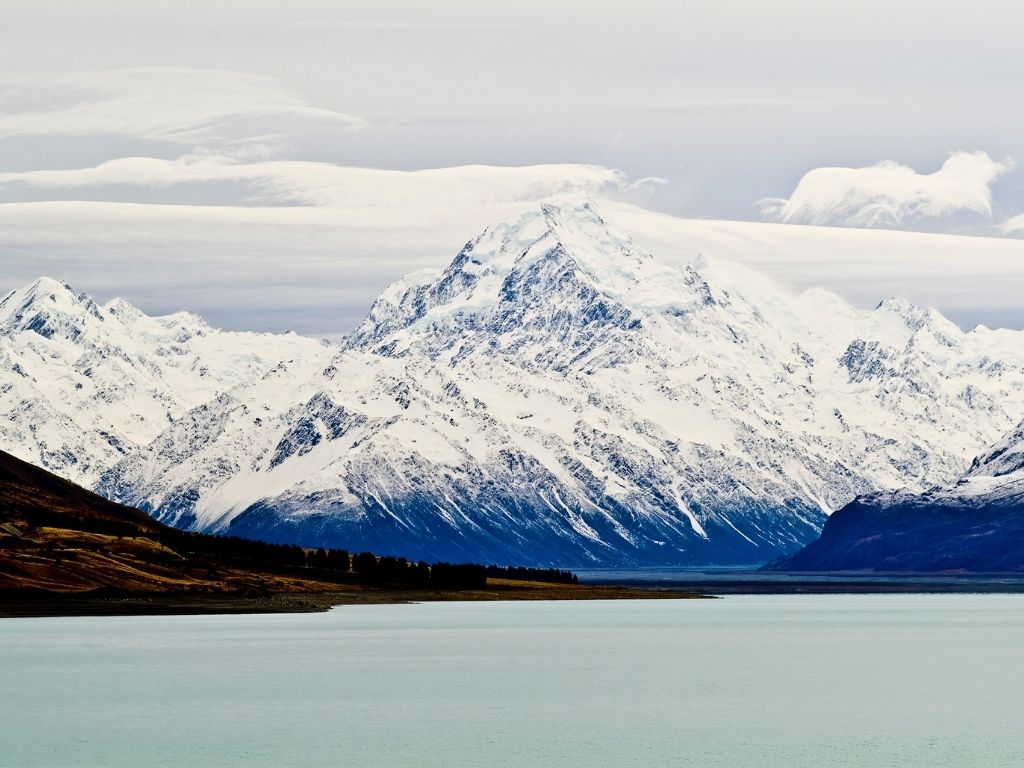 Mount

Cook
Visit Mount Cook, which at 3,754 meters is the highest mountain in New Zealand.
Around the mountain there are several smaller hiking trails that you can hike on and are absolutely stunning.
In the area you will also find Tasman Glacier, which at 27 kilometers is the longest glacier in New Zealand and is of course also part of the Top 10 experiences in New Zealand we recommend you to see.
Huka

Falls
Huka is the most visited natural attraction in New Zealand. The waterfall is known for being heard rather than seen, but is also a sight to behold. Every second, 250,000 liters of water flow through the narrow gorge and drop 11 meters into the Waikato River. The incredibly beautiful blue water of Huka Falls is something you'll never forget.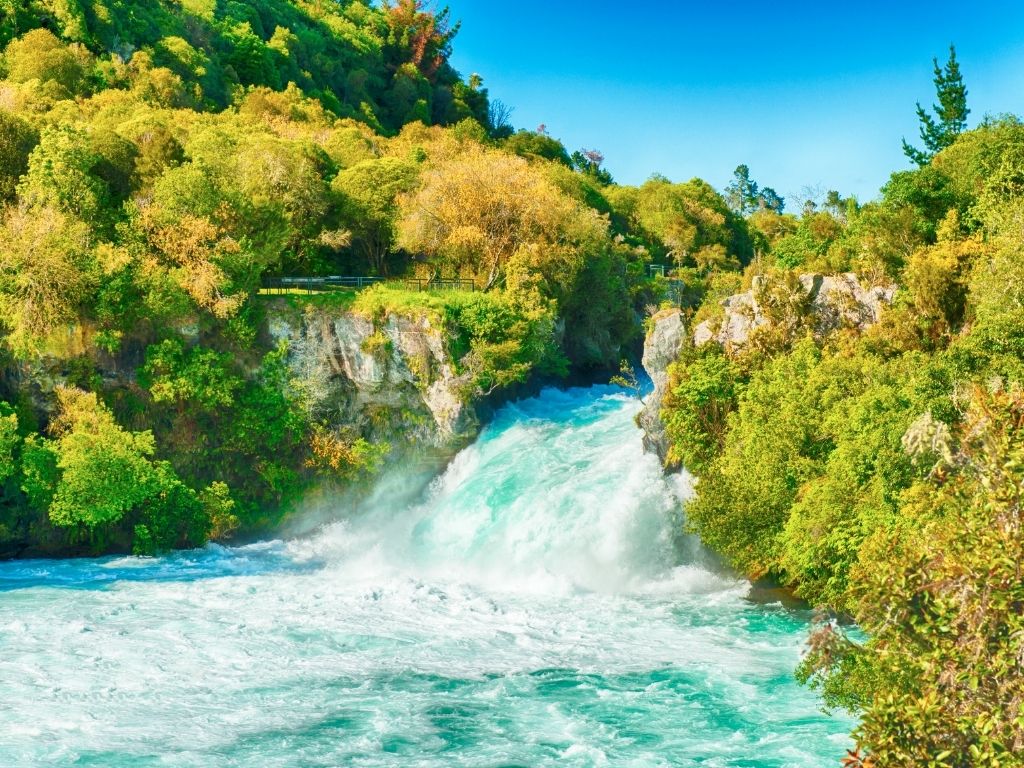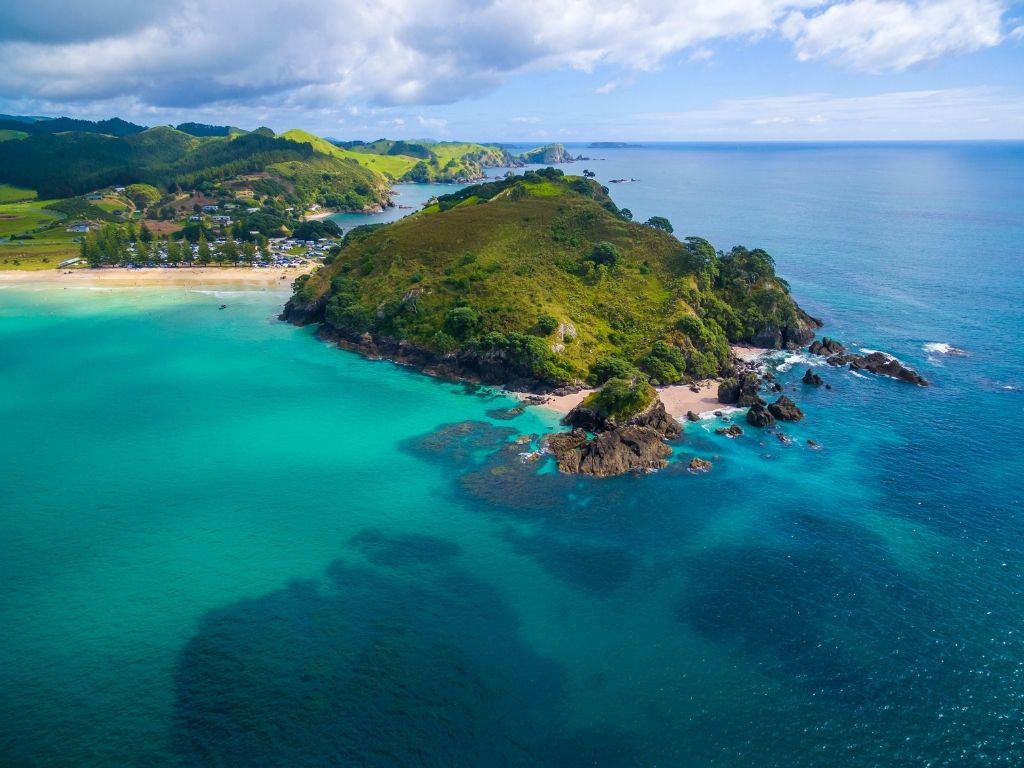 Bay of Islands
3 hours north of Auckland you'll find the beautiful Bay of Islands. The Bay of Islands covers over 140 islands all located in the beautiful bay. This destination is a perfect place to go sailing or hiking on land along one of the many hiking trails. In the water you can see penguins, dolphins and whales.
A

country

built

for

adventure

and

great

experiences
You'll experience the absolute best in New Zealand and all kinds of nature and adventure await you. From rivers to mountains to hot springs, everything sets the scene for your ultimate group trip to New Zealand.
Are you ready for New Zealand?
We have more for you here!