What you need to know before travelling to Australia
Australia is the land of the great adventurer and offers everything from city sights to deserts with huge cliffs. Touring this country will give you the excitement and freedom you're looking for.
In this article, we've put together a list of things you need to know before you set off on your trip to "The land down under"
Info about Australia
Australia is the country to travel to if you want to experience what it's really like to be a backpacker. Prices here are very similar to Danish prices, so it won't be ordering 4 main courses like some might be tempted to do in Asia!
On your trip to Australia, you can cook and do your own laundry if you choose to stay in a hostel, for example. The feeling of cooking your first dish in a hostel kitchen is a bit special. The large fridges where your food is stored with the other backpackers is something you have to get used to. After a while, you'll be an expert at cooking cheap food, so you won't end up eating oatmeal and pasta with ketchup during your trip to Australia!
The east coast of Australia is where most backpackers are, as this is where you'll find the most popular sights and the biggest cities. The most popular route is to go from Sydney to Cairns. It can easily be done the other way around, and it can be advantageous to take the Cairns to Sydney route if you're traveling on Greyhound buses, as fewer people choose to start in Cairns.
Experience the east coast of Australia on our Group Tour to Australia with a Danish group!
Australia is a huge country and is actually 180 times larger than Denmark. The country has a population of around 25 million, with the majority of them living on the coasts. In addition, Australia has more than 10,000 different beaches and 8,000 islands.
Places in Australia you don't want to miss!
Here are 8 places in Australia that you must experience on your backpacking trip.
Sydney
Melbourne
Brisbane
Victoria
Queensland
Tasmania
Alice Springs/Outback
Byron Bay
Read other suggestions here: 10 places in Australia you must visit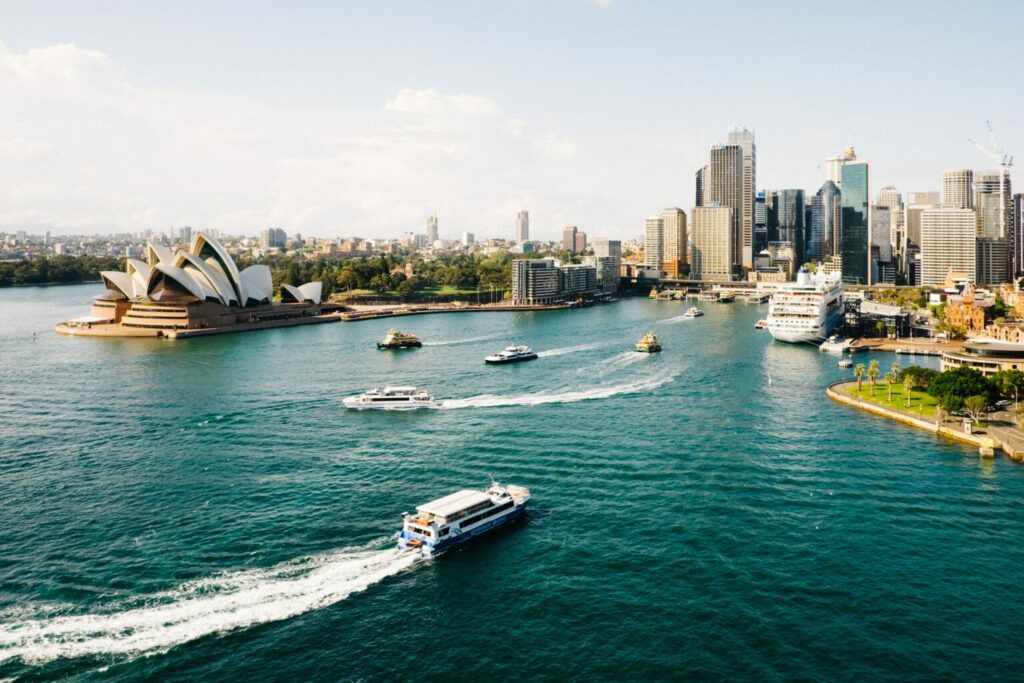 Sidney
Sydney is without a doubt a must-see city on a trip to Australia.
The city has so much to offer and is a fantastic metropolis with both tall and older buildings. Sydney also has fantastic beaches, with Bondi Beach being arguably the most famous. Bondi Beach has a fantastic coastal path and perhaps the most famous pool in the world.
In addition to this, Sydney is also home to other iconic attractions such as the Harbour Bridge, the Opera House and the Royal Botanic Gardens.
Melbourne
Melbourne is the cultural and sporting capital of Australia. The city hosts the Australian Open tennis tournament and the Formula 1 Australian Grand Prix every year. In addition to hosting these sporting events, Melbourne is also known for its stylish art museum.
Federation Square and Flinders Street are the most well-known areas in Melbourne. Just outside the city is St. Kilda beach, which is known for its pleasant promenade and the colony of penguins that live nearby. Next to St. Kilda, on Brighton beach, you'll find a lot of small colorful bathhouses that are well worth a visit.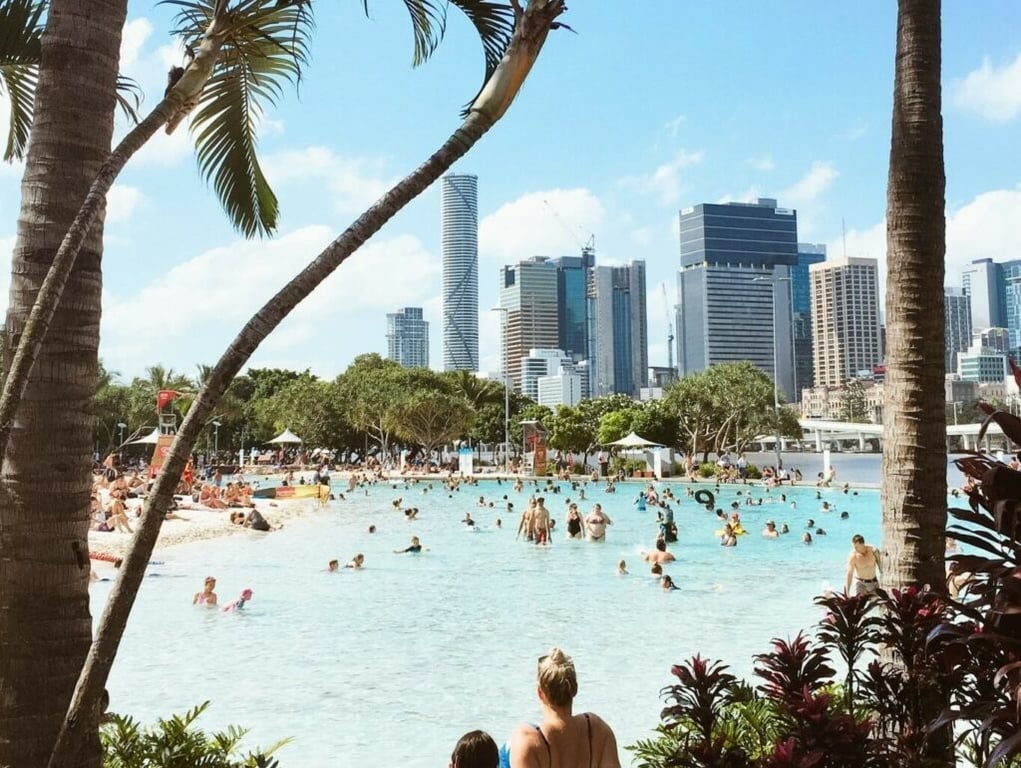 Brisbane
In the middle of Australia's east coast, in the state of Queensland, lies the metropolis of Brisbane. Brisbane is a more relaxed city than Sydney and Melbourne, but it still has a lot to offer. There are scenic walking routes, with the best routes being the Scenic Rim Locklayer Valley and Somerset.
In the South Bank district you'll find the artificial beach, which makes the incredibly hot days in Brisbane extra pleasant.
Brisbane is also known for being home to the Lone Pine Koala Sanctuary and the Australian Zoo, which is owned by the family of the late Steve Irwin. Brisbane is also the place to go if you want to visit any of the theme parks in Australia, as many of them are located here.
Victoria
In the southeastern part of Australia, you'll find the state of Victoria, where Melbourne is also located.
In Victoria, you'll find one of the most iconic roads in all of Australia, the Great Ocean Road. Known as one of the most beautiful coastal routes in the world, the route is home to the 12 Apostles and Gibson's Steps.
On the way are the small surfing towns of Lorne and Apollo Bay. They have great lookouts over the coast and are well worth a visit.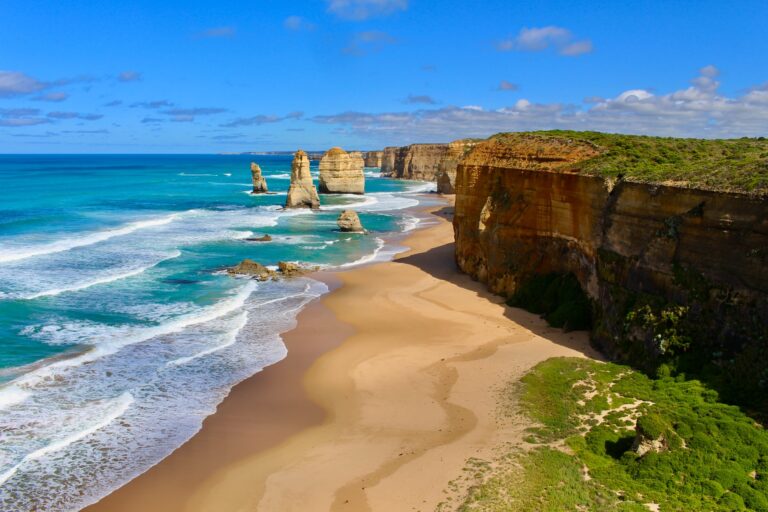 10 PLACES TO VISIT IN AUSTRALIA – CLICK HERE!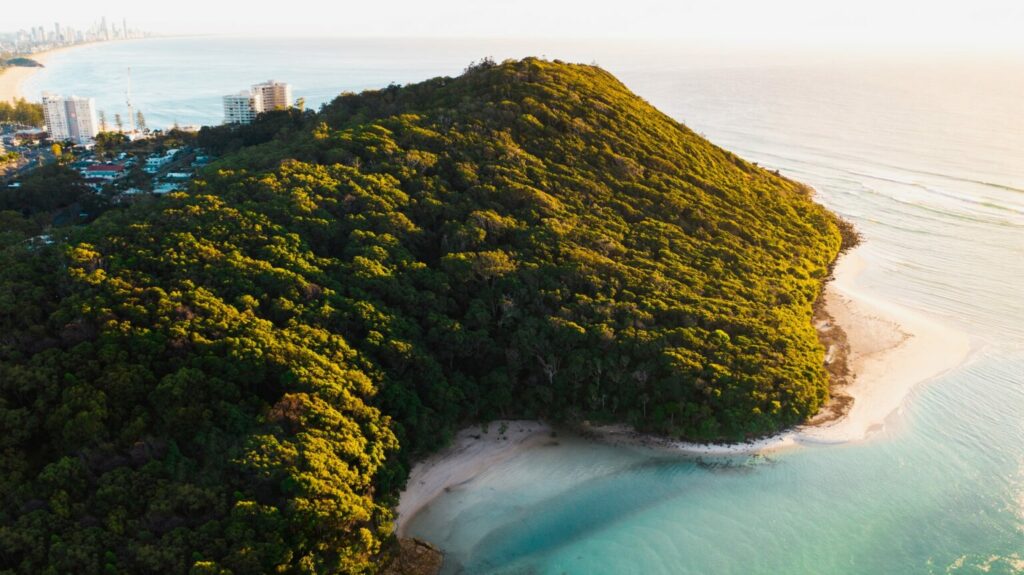 Queensland
In the sunshine state of Queensland, you'll find stunning beach towns, rainforest and the Great barrier Reef. A popular place for young people traveling to Australia.
The area around Cairns is where most people head to experience the Great Barrier Reef.
In Queensland, both Fraser Island and the Whitsundays Islands are incredibly beautiful areas to visit.
The famous Daintree National Park is also located in Queensland.
Tasmania
Tasmania is definitely worth the experience, with half of the island covered by national parks and nature reserves. The largest city in Tasmania is Hobart, where many of the island's inhabitants live.
About a 25-minute drive from Hobart is Mount Wellington, the highest mountain in Tasmania. The mountain is almost 1,300 meters high and is a must-visit when you're in these parts.
Freycinet National Park is also a must-see if you like gorgeous scenery, the famous Wineglass Bay and great hiking trails.
Read more about Tasmania here: 10 places in Tasmania you don't want to miss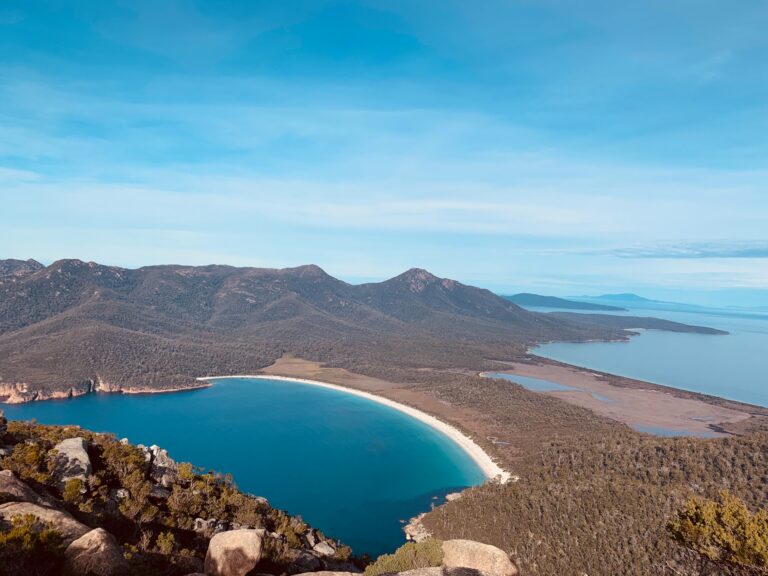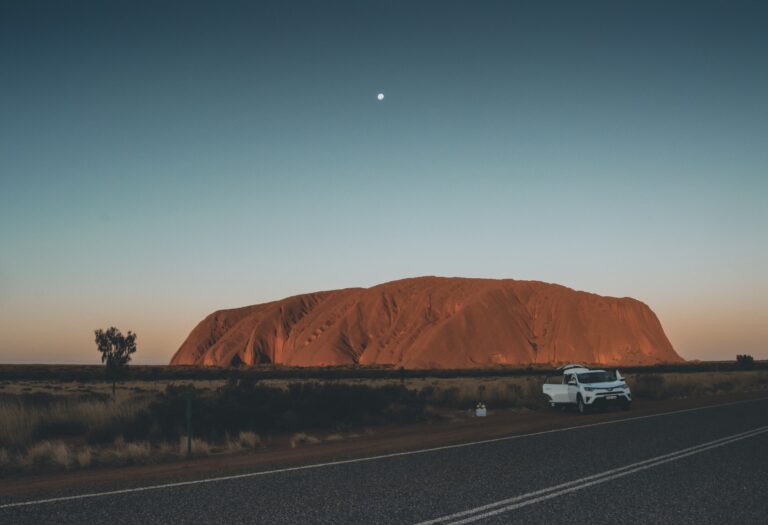 Alice Springs/Outback
In the Australian Northern Territory you'll find Alice Springs and the Outback. Located in the Australian desert, the town is incredibly fascinating with its red mountains and open desert areas.
In Alice Springs, Aboriginal culture is very prevalent and there are several places around town where you can meet artistic Aboriginal people. In town, you can also visit the Kangaroo Sanctuary, which has been rescuing injured kangaroos and trying to help them live a good life.
The biggest reason people come to Alice Springs is because it's the closest to the Outback. The biggest attraction in the Outback is Ayers Rock, or Uluru as it's called in the native language.
The enormous rock formation is one of the most famous sights in Australia. As it is incredibly remote compared to the other attractions in Australia, it is often left out, but should be included in your tour.
Byron Bay
Byron Bay is the place to go if you're looking for a relaxed atmosphere and great beaches, as it's an incredibly friendly town with plenty of opportunities to party.
In Byron Bay you'll find Cape Byron, the easternmost point in Australia and the Byron Bay Lighthouse. The lighthouse stands on top of a small mountain where you can look out over the water and, if you're lucky, spot whales or dolphins out in the ocean.
Near the lighthouse, Little Watego's Beach is the easternmost beach in Australia. The beach is not very big, but is sheltered from the weather and wind, making it a good beach if you don't want too many waves.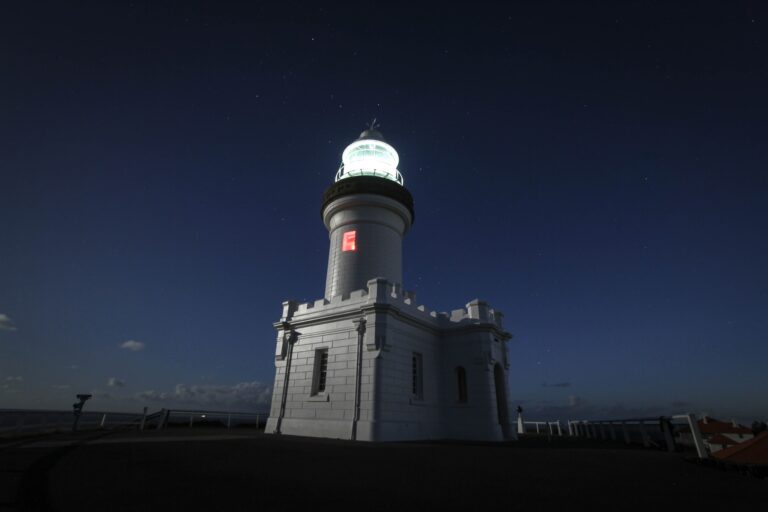 How much does it cost to travel around Australia?
The prices for traveling to Australia are very similar to the prices we are used to here in the UK. However, there are some things that are significantly more expensive, such as alcohol. We guarantee you will have a love/hate relationship with Goon (Australian cardboard wine).
Read also: 10 things to try during your gap year in Australia
Overnight stays
As mentioned, touring Australia isn't cheap, and neither is accommodation. However, you can travel on a budget that allows for plenty of adventure without breaking the piggy bank!
In the smaller towns you can find dormitories for around 20AUD, which equates to around 90DKK. In the larger towns around the coast, prices for a night in a dormitory can range from 40AUD/180DKK.
If you want a private room with a double bed but with a shared bathroom in a hostel, it will cost around 80-100AUD/360-450DKK for one night (for two people). At budget hotels, you can find private accommodation with a private bathroom for around the same price as a hostel.
In the more upscale hotel chains, it's more like 180-200AUD/820-910DKK.
If you're driving a campervan, an overnight stay at a campsite will cost around 10-30AUD/50-150DKK. However, you may also be lucky enough to find places where it doesn't cost anything, or just sleep in your car in a parking lot. It should be noted that sleeping in the car is not allowed everywhere, but places where it is, can be found. In larger cities, however, this can be a hassle.
On our group tour to Australia, we've arranged everything for you, saving you a lot of money as we have the best deals. We stay in hostels where the group lives together and there is also the opportunity to meet new people. Read much more here: Group travel to Australia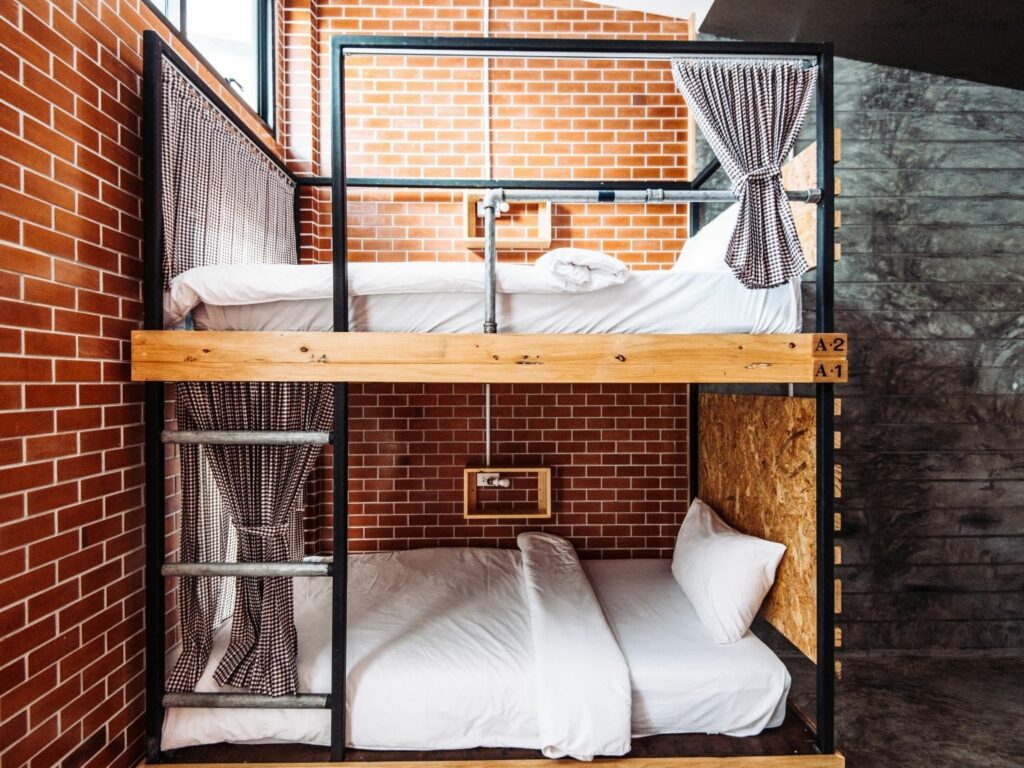 Food prices
You can expect food prices in supermarkets to be roughly the same as in Denmark. If you don't buy too much, you can expect to spend 100-120AUD/460-550DKK on your weekly supermarket trips.
If you want to eat at a restaurant, this can be done for around 20-30AUD/90-130DKK. If you don't want to spend that much at a restaurant, you can opt to buy a sandwich, which costs 10AUD/45DKK.
Alcohol
Alcohol in Australia is incredibly expensive compared to what we're used to in the UK. A can of beer costs the equivalent of $30 if you're lucky. As a young traveler, you can save a bit if you buy a 6-pack or a case. As mentioned earlier, you'll develop a special relationship with Goon, and it won't be long before you realize that drinking Goon is a great value for money when it comes to alcohol in Australia. A 3-4 liter Goon costs around 12AUD/55DKK. However, be aware that drinking too much Goon can give you a bad hangover. However, you get used to it.

TRAVELOGUE AUSTRALIA – WHAT IS OUR EXPERIENCE – CLICK HERE!

Transportation
Public transport in the major cities costs the equivalent of 15DKK for a ticket, so it's not too expensive.vThe price of a liter of petrol is around 1.30AUD/6DKK, so it's a little cheaper than it is in Denmark.
If you wish to rent a car, we have some great deals with car rental companies in Australia. Contact us if you wish to do this and we will find the best solution for you.
Daily budget
If you don't spend too much money, you can easily survive on a budget of 60-80AUD/270-360DKK. This is if you live like a backpacker and don't stay in overly expensive places or drink too much. If you want to stay in slightly expensive places and don't want to live off Goon, a budget of 100AUD/450DKK per day is probably more appropriate. If you choose to join our group tour, this will of course be significantly lower, as we have included all transportation, all accommodation, all activities and a lot of meals from home.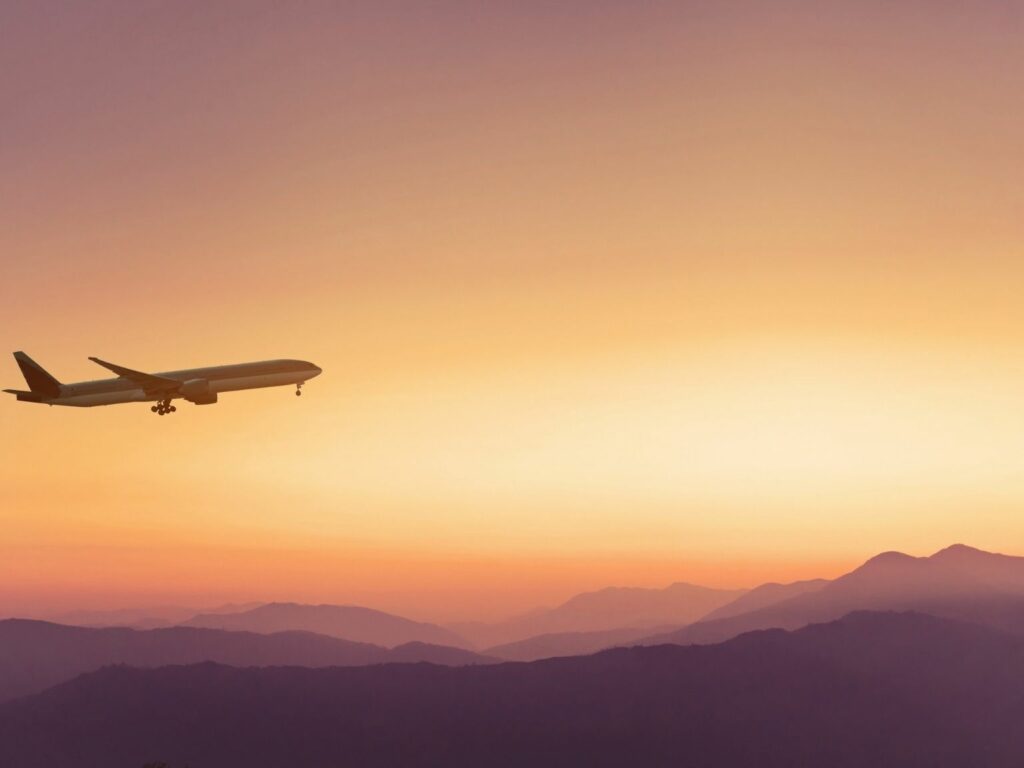 Tips for Australia
Australian sim card
Many Danish phone companies have started to offer you the option to use your phone in Australia at no extra cost. However, it may still be a good idea to get an Australian SIM card. It's easier and you can be sure that you won't get a huge extra bill when you get home. It's also worth putting your Danish SIM card on standby while you're traveling so you don't pay for a subscription you don't use.
Cook your own food
Eating out in Australia is not cheap, so it can quickly become expensive if you don't cook for yourself. Most hostels have a large kitchen where you can cook and fridges, so you can easily cook for a couple of days.
BYO – Bring your own
Every once in a while you need a place to enjoy yourself, and this is where you can take advantage of one of the so-called BYO restaurants. Here you can bring your own alcohol and save a little money that way.
Remember to bring a water bottle
In Australia, you can easily drink tap water. Filling up your water bottle can save you a lot of money, as a bottle of water costs around 13DKK. It's also significantly better for the environment.
Free WiFi
On your trip to Australia, free WiFi is usually not included in the accommodation price, and it can actually be quite expensive to buy it on the side. As well as being expensive, it's also incredibly slow, which can be frustrating when you want to keep family and friends back home up to date.
McDonald's and local libraries have free WiFi, so if you find yourself unable to update your travel blog, this is the place to go.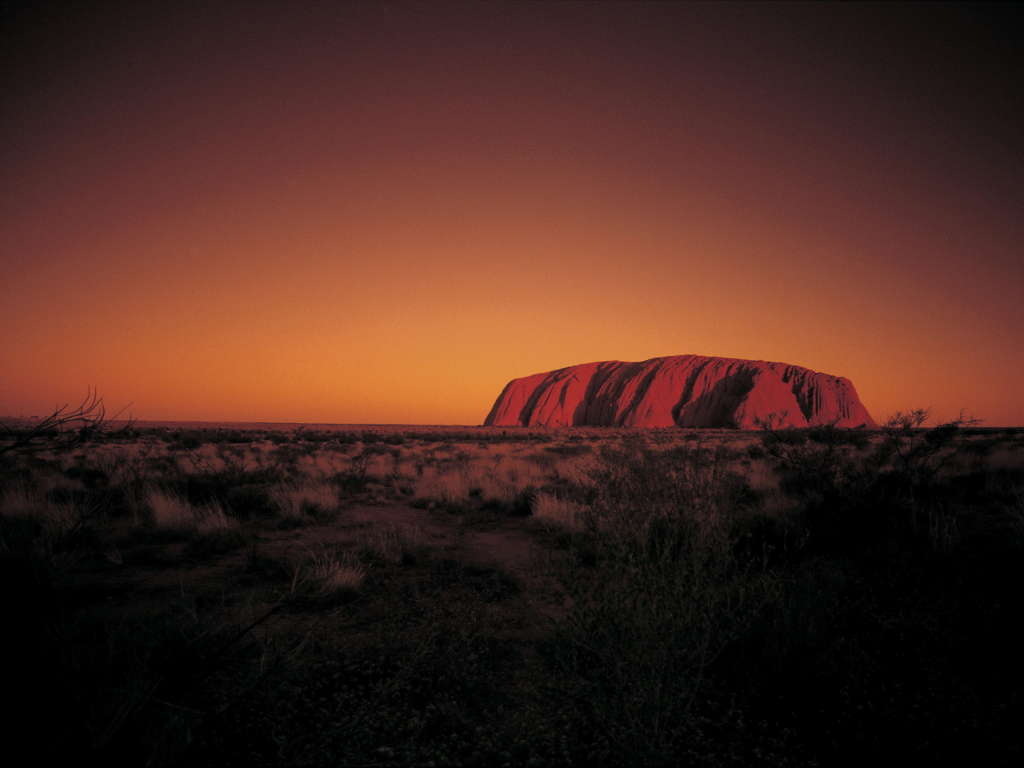 Book activities in advance
It's a good idea to book your activities in advance, because if you buy several activities together or an actual package tour, you can save a lot of money compared to buying the activities along the way.
Remember that we at Trinus Rejser offer flexible times for your activities, so you're not locked in. Furthermore, we recommend taking a look at our group tours, as we have put together the perfect itinerary at the lowest price you'll find anywhere!
Click here to see our selection of tours to Australia.
Wash your clothes in the sink
Most hostels have washing machines and dryers. It costs around 2AUD/9DKK per wash/drying. The price does not include washing powder and fabric softener, so you'll need to buy this on the side. We recommend buying it in the supermarkets, as you can save money by buying it here rather than buying it for one wash at a time at the hostel.
Travel at night
With Australia being so big, it's no secret that destinations can be far apart. If you're traveling at night, you can save a night in a hostel and sleep on the bus instead. It's recommended that you book your bus ticket a day or two in advance for overnight departures, as many people do this trick.
Hostels have a free food box
While it may not sound very inviting, you can save a lot of money by checking the free food box that people have left behind every now and then. The reason hostels have these boxes is because some people don't want to carry the rest of the milk or oatmeal when they move on.
Contact the hostel the day before
When you book your hostel in Australia, let them know when you'll be arriving as they may want to pick you up. This can be a great advantage as a backpacker, as your backpack will only get heavier and heavier the longer you travel. Plus, it's always nice if you can avoid walking with your 20 kg backpack in 35 degree heat. Especially when you're trying to find your way to your hostel.
You'll have a wealth of experiences on your trip to Australia!
There are plenty of activities and experiences to do on a tour of Australia, and we've got plenty of articles for you if you're hooked on the land down under. This is the country that gives you the ultimate adventure trip
Are you ready to go?
Want to learn more about Australia?

ADVENTURE EXPERIENCES IN AUSTRALIA


10 HIDDEN PLACES ON THE AUSTRALIAN EAST COAST


NEED HELP CLICK HERE!


Everything you need to know before your Asia tour


Everything you need to know before your trip to the Gili Islands