10 places is Tasmania you don´t wanna miss
Tasmania

is

the

adventure

of

a

lifetime
Most backpackers and young travelers don't know much about Tasmania and therefore rarely go there on a round trip to Australia. But that's a mistake! A mistake we would like to correct.
Experience Tasmania on our Group Tour to Tasmania with an international group
Because once you've traveled to "Tassie", you'll never want to leave the island again.
1. Bay of Fires
Just a short drive from the port town of St. Helens, you'll find one of the most beautiful places in Tasmania; the colorful and dramatic Bay of Fires. At a whopping 50 km long, it can be hard to choose what to see, but don't worry. We've already done the work for you, so only your eyes and camera need to do the work.
The Gardens, Skeleton Bay Reserve and Binalong Bay will treat your senses to colors you never knew existed and images you never thought were real. The Bay of Fires is probably THE most famous place in Tasmania, and of course you have to see it.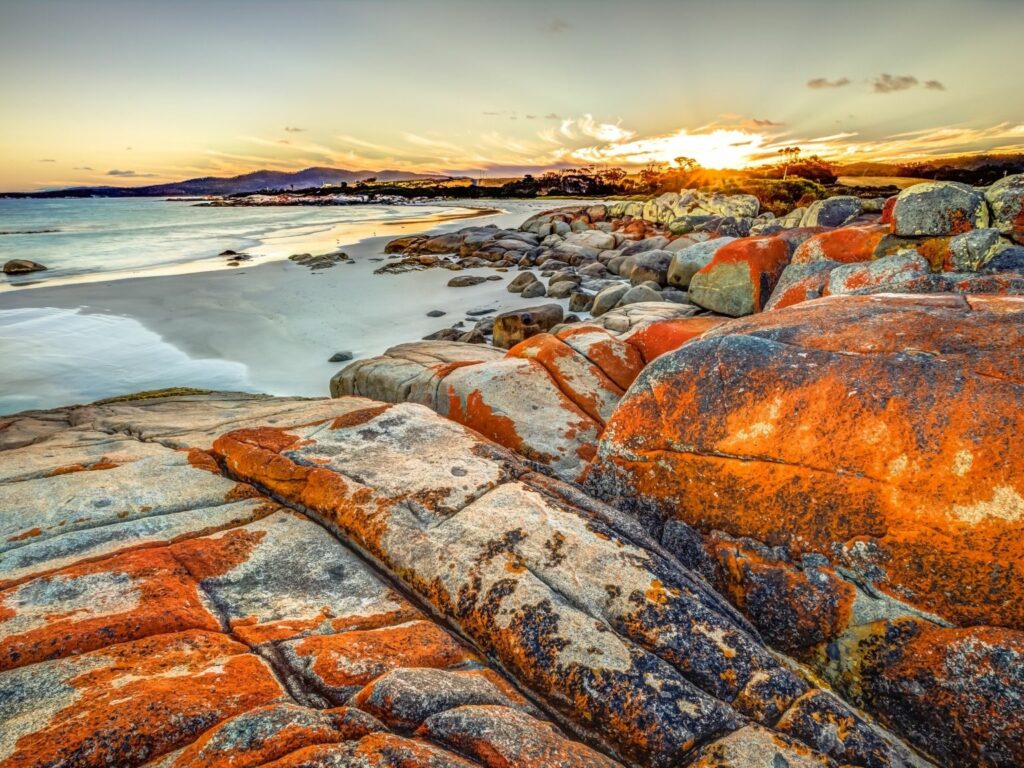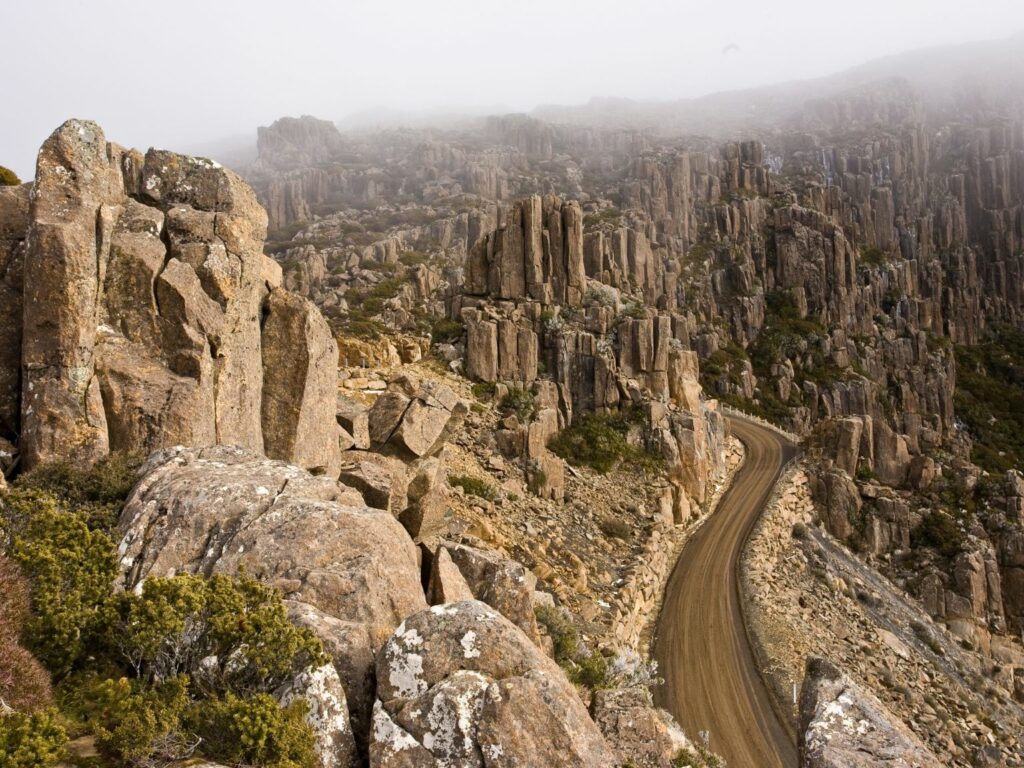 2.
Ben
Lomond
National
Park
In this challenging terrain you'll find one of the island's most beautiful sights, but get fit because the road to get there is tough. The views from the top of Jacob's Ladder are priceless, but the zigzag path up to 1570 meters can be unforgiving.
The summit of Ben Lomond Mountain is popular with professional cyclists and athletes around the world. It takes a will of steel to reach the top! If you're not up for the big hike, don't worry, you can also get behind the wheel and drive up. As with all peaks, it can be bitterly cold, even in summer, but remember that there's only such a thing as bad clothing and not bad weather. Your adventure trip will definitely get a breath of fresh air here.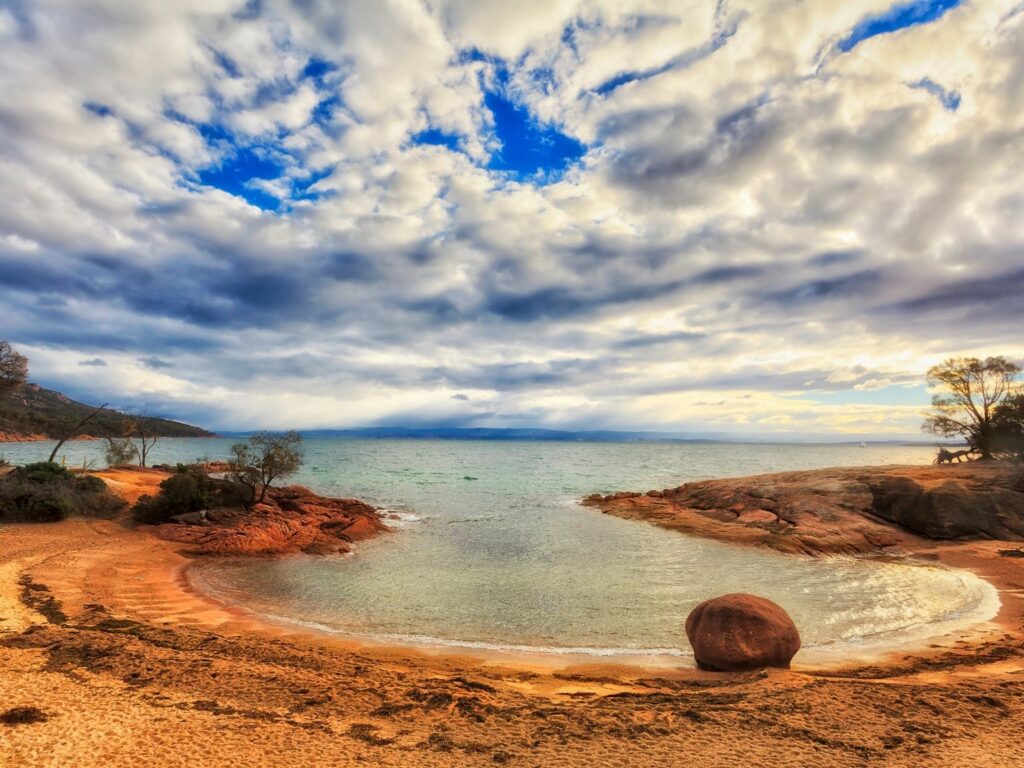 3.
Honeymoon
Bay
What could be a catchier name for a bay than Honeymoon Bay? Located in the spectacular natural area of Freycinet National Park, you'll find the bay that should really belong on another planet.
This relatively hidden spot is perfect for snorkeling, relaxing or simply sitting and contemplating the turquoise color of the water and contemplating life. Yes, it's also a great spot for a future honeymoon!
Have a look at our Group Travels to Australia which is perfect to combine with your Tasmania trip
4

.
Lavender Fields Bridestowe Estate
"The endless rows of lavender will take your breath away and create memories to last a lifetime". That's what they say in Bridestowe and who can argue with them? Every season out here is special in its own way, but if you want to see the most hair-raising purple color in living memory, we recommend visiting in January when the flowers are just starting to bloom.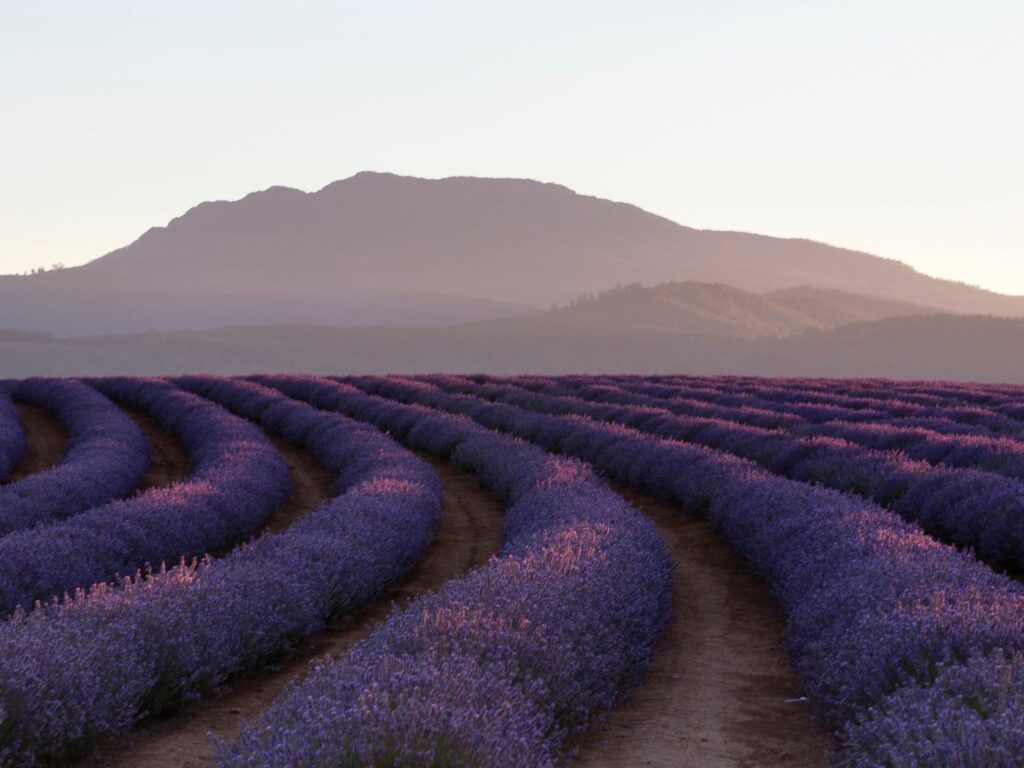 A lavender farm in Tasmania? It almost sounds too good to be true, doesn't it? There are so many amazing places in Tasmania!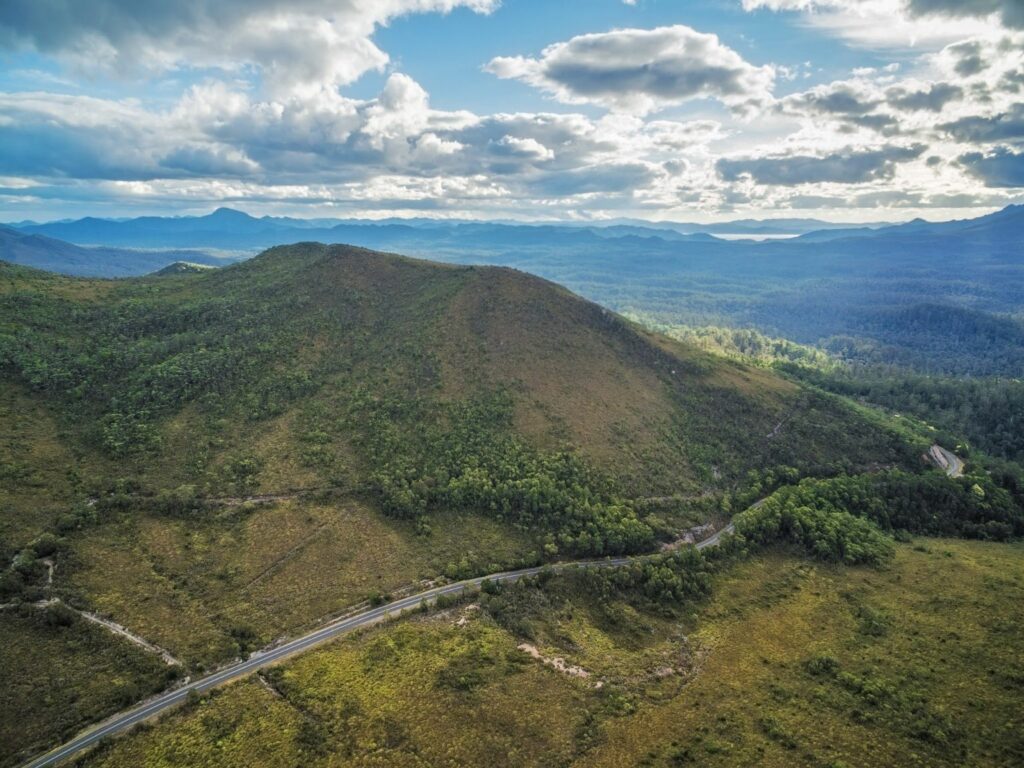 5.
Franklin-Gordon Wild Rivers Park
It's kind of in the name, but this place is wild in every way.
The wildest rivers, the wildest nature, the wildest mountain peaks, even the wildest name! In Wild Rivers Park you'll find sun, snow, rain and sleet all at the same time, and we love it. This park is 50 times the size of Copenhagen and has a myriad of waterfalls, lookouts and hikes that you can't miss.
Head to Surprise Valley, King William Saddle, Nelson Falls or hop on the week-long hike to the top of snow-capped Frenchman's Cap and nature will be at its best.
6.
Mount Field National Park
This one's for you if you just love waterfalls! Mount Field National Park is one of the most beautiful places in Tasmania!
Just an hour's drive from Hobart, you'll find Mount Field National Park and waterfalls like Russell Falls, Lady Barron Falls & Horseshoe Falls. Russell Falls was actually featured on Australia's first postage stamp back in the day, so you've got a little something to show off in history class.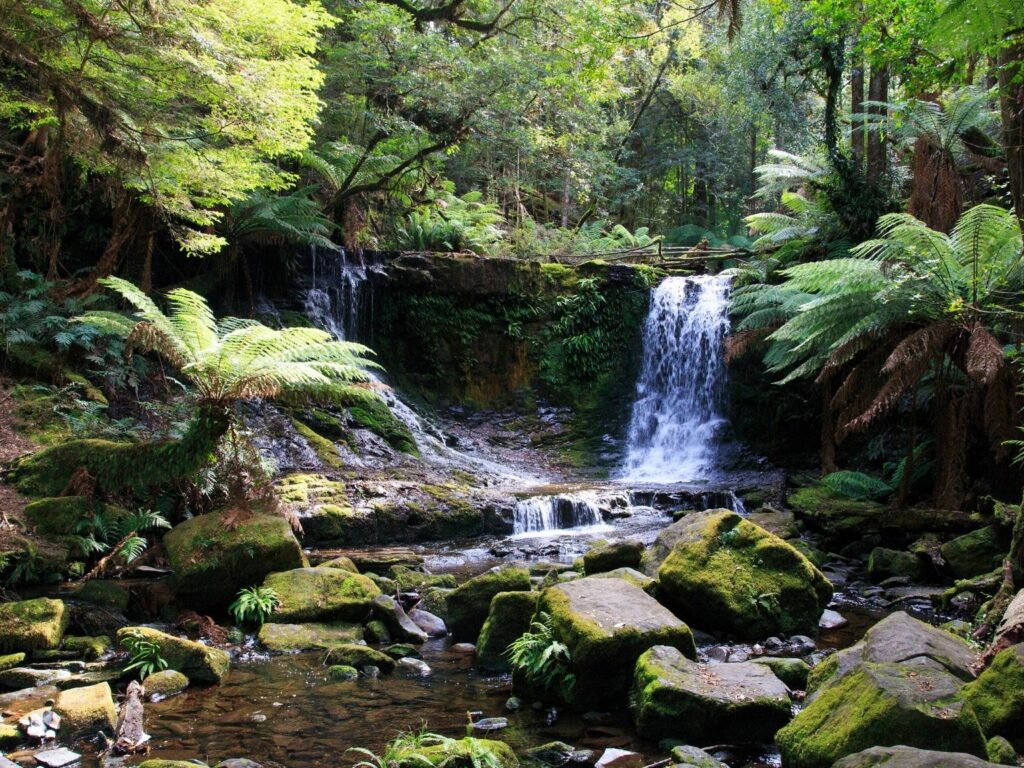 But are you more into exploring caves or flying down mountains on skis or snowboards? Well, Mount Field National Park can do that too! Here you can do it all and more.
7

.
Mount Wellington
The best view on the island? Check it out.
You can be standing in the center of Hobart city at 12:00 and standing on top of Mount Wellington at 12:30. Only in Tasmania does this happen. Just 30 minutes from the city you'll find world–class views, rock climbing, mountain hiking and mountain biking in a picturesque setting. The summit of Mount Wellington is one of the island's major attractions, so get there early for the best gift of all, a mountain to yourself.
8.
Blue Derby Mountain Bike Trails
"Legendary trails and world-class adventure" – Blue Derby is a mecca for the backpacker seeking adrenaline, heart rate and hair-raising experiences. With distances ranging from 500 meters up to 20 kilometers, there's something for every taste and skill level!
This amazing place is open 365 days a year, all tracks are razor sharp every day and best of all, it's completely free. 125 kilometers of madness await you, so strap on your helmet and tighten your shoes because this is pure adventure for your tour of Australia and Tasmania. You'll find the best conditions from April to mid-June and September to mid-November.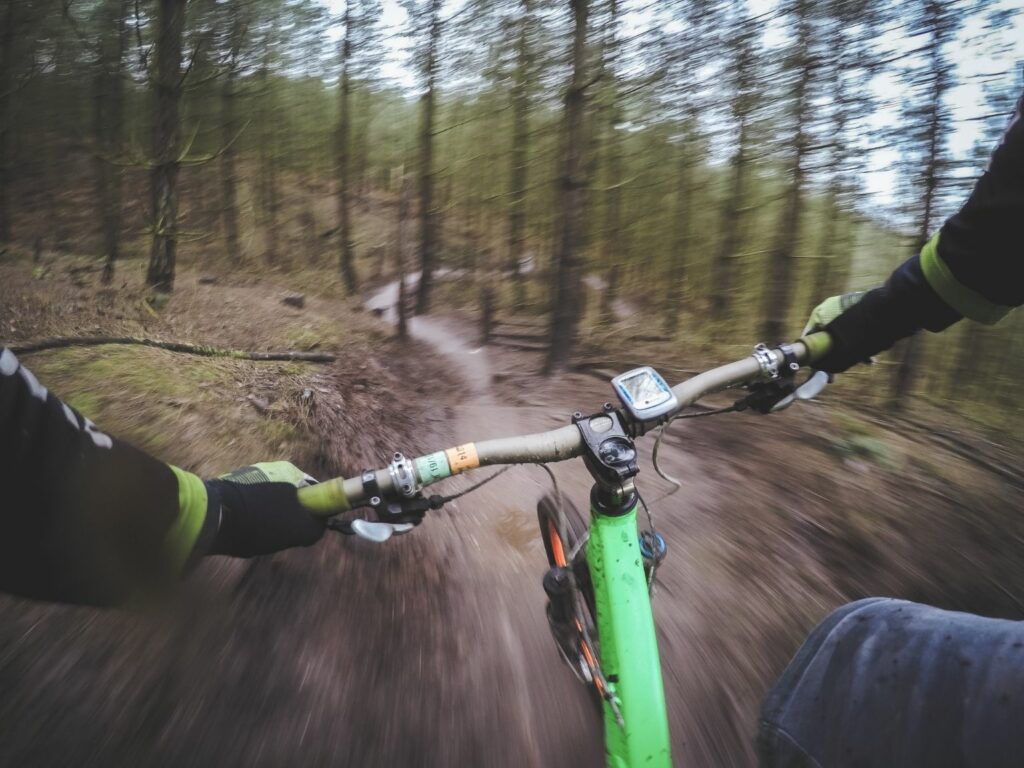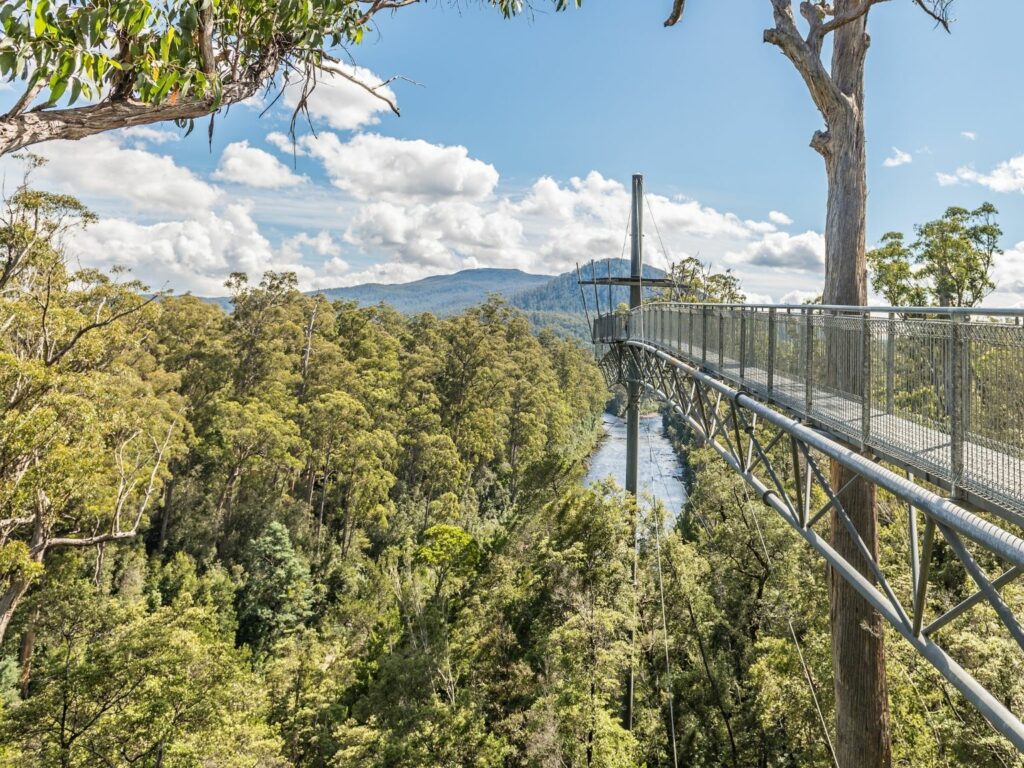 9.
Tahune
Forest
AirWalk
Who wouldn't want to walk at a height of 30 meters with treetops underfoot and clouds overhead? You can at the Tahune Forest Airwalk, and on a clear day, this place is heaven on earth.
The 619-meter walk takes just 50 minutes and you don't need to be a triathlete to complete it. There's something for all levels. Conquer your fear of heights and get ready for an amazing experience with your travel companions to the best places in Tasmania.
10

.

Wineglass

Bay
Let's just put it this way; you can swim in crystal clear waters, swing a fishing rod against the depths of the ocean, jump in a kayak with your friends or taste world-class local food and wine. You'll find it all in Wineglass Bay!
Best of all, Wineglass Bay is rated as one of the top 10 beaches in the world.
Why don't we just leave it here?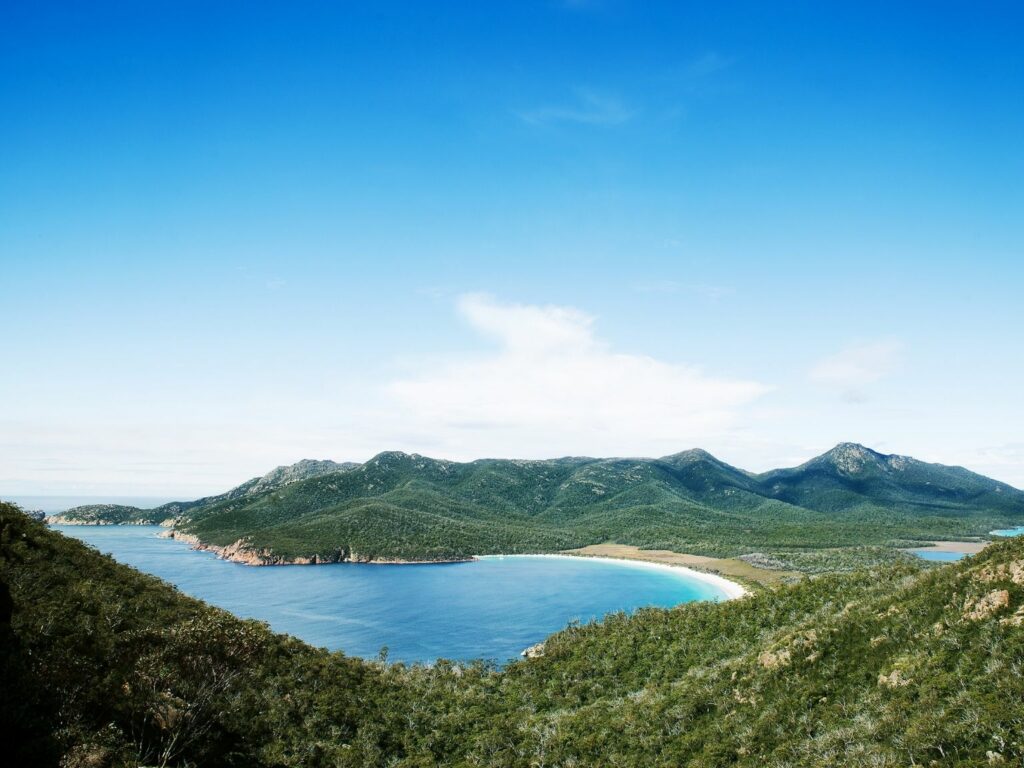 Trinus recommended trips and tours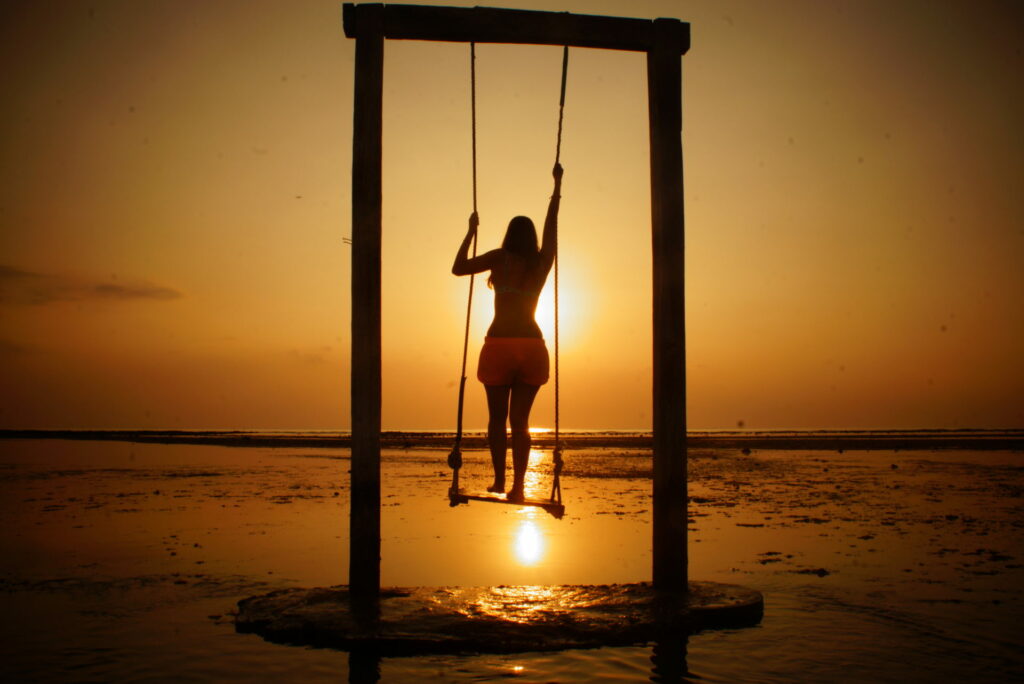 We think this is one of the best tours on the planet. Swimming with Manta Rays, get involved in local communities and an epic volcano sunrise are among just a few on things included.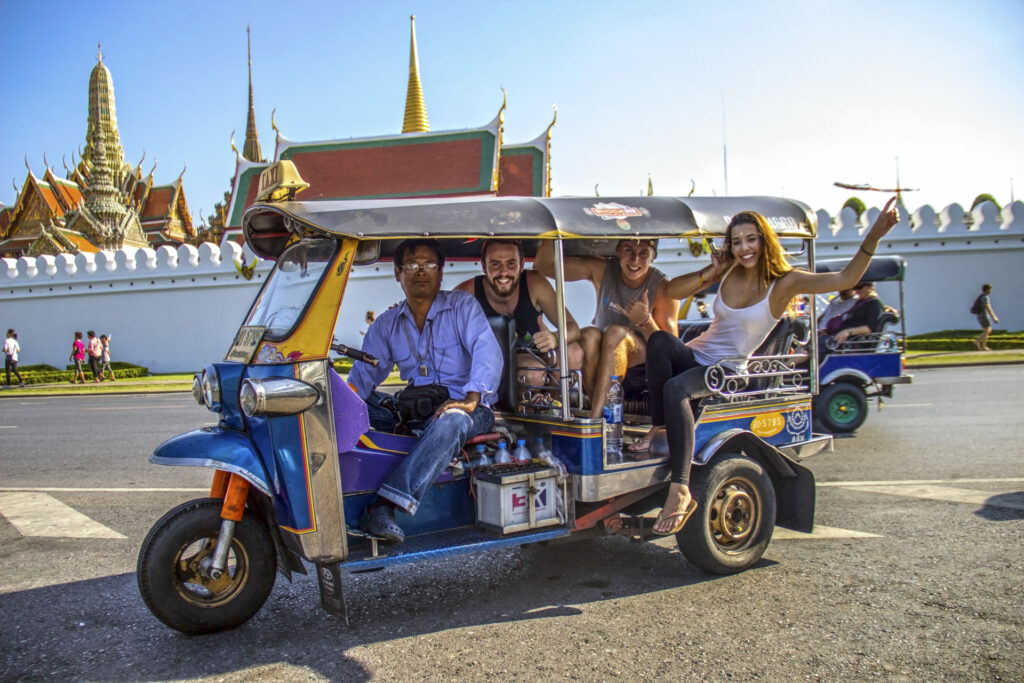 The very best way to really experience the awesomeness of Asia by combining the strikingly different countires of Vietnam and Thailand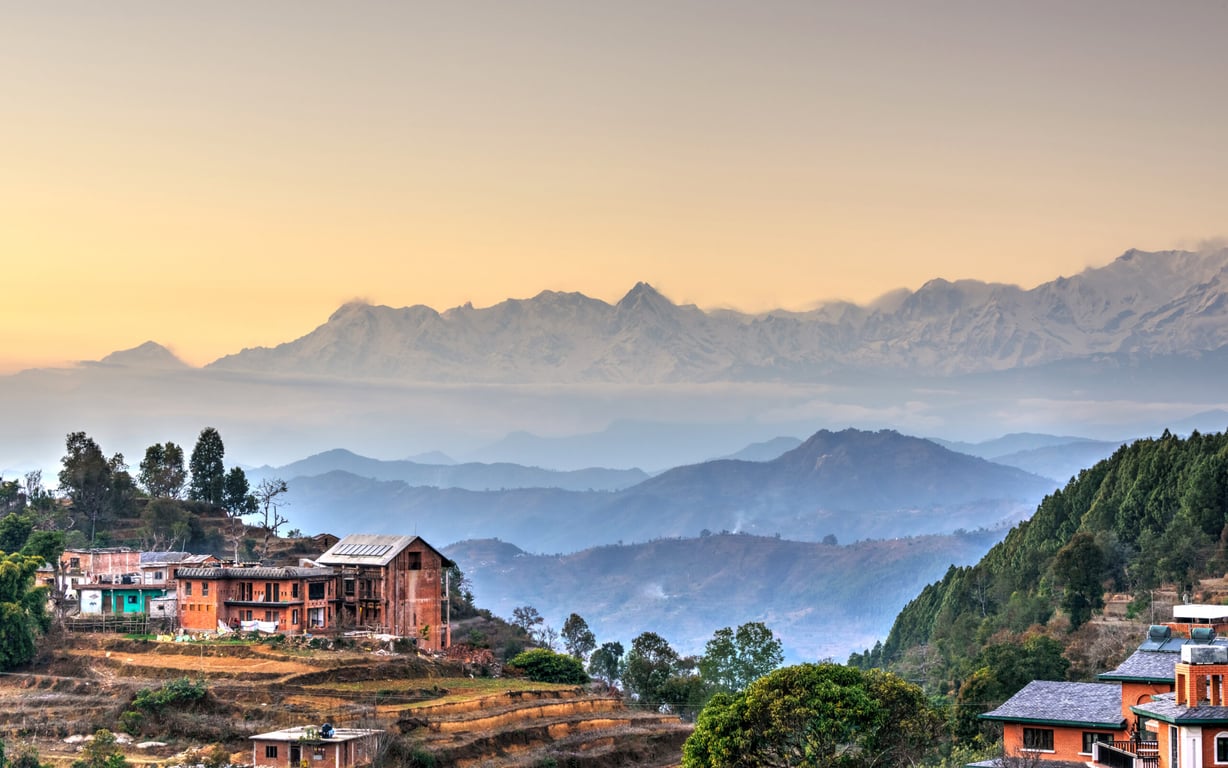 From the high mountains to the incredible wildlife, this trip is led some of the most amazing women your will ever meet.
Have

you

put

Tasmania

on

your

bucket

list

?
Tasmania is the epitome of adventure and your tour of Australia is not complete without a trip to this magical island. We've got the coolest adventure tours ready for you and are here day and night to help you along the way.
Want to know more about Tasmania and Australia?