Experiences in Thailand - don´t miss these!
These experiences in Thailand are not to be missed!
A round trip in Asia should of course include Thailand. Thailand is a country with a big personality and a huge culture. It can seem overwhelming to figure out where to go, what to see and where to start.
We'd like to help you out and provide you with a list of 10 different experiences we recommend you do on your trip to Thailand.
Discover beautiful Thailand on our Group Trip to Thailand!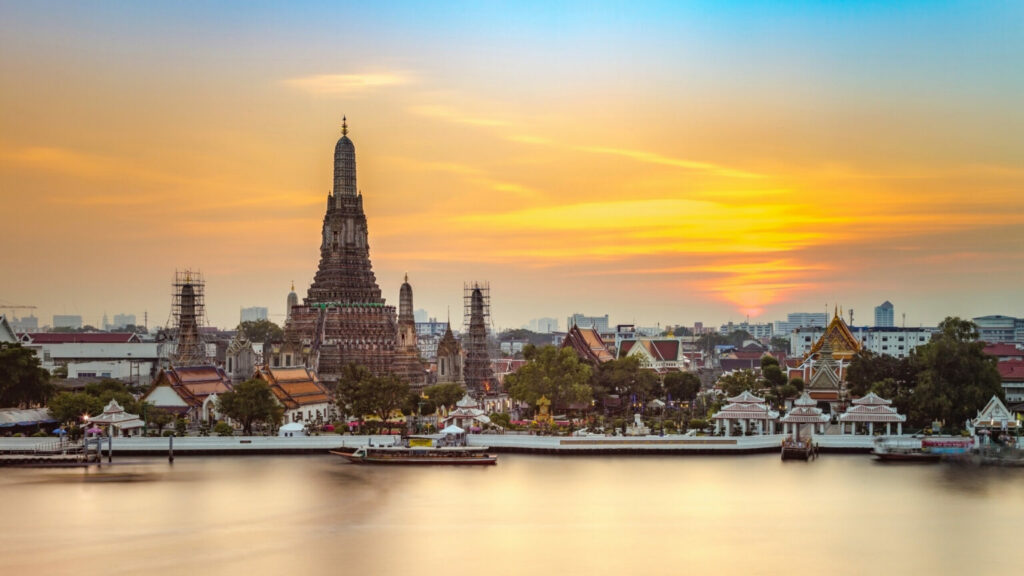 There are many reasons to visit Thailand's capital. You'll find impressive Buddhist temples, stunning palaces, markets with a huge variety of food and much more. You can spend hours strolling along Khao San Road, where you'll find everything from fresh fish to merchandise.
For a more tranquil setting, escape the hustle and bustle of the city with a quiet boat ride along the canals that run by the city, taking in the magnificent temples from a longboat.
Also take the opportunity to view the famous Thai palace in Bangkok, Thip Samai. The city offers plenty of life, activities, sights and experiences for every traveler.
We've also compiled a list of things to do when you're in Bangkok to ensure you get the full experience on your trip to Asia's 'Land of Smiles'. It's a more detailed version of experiences in Thailand – specifically geared towards the capital.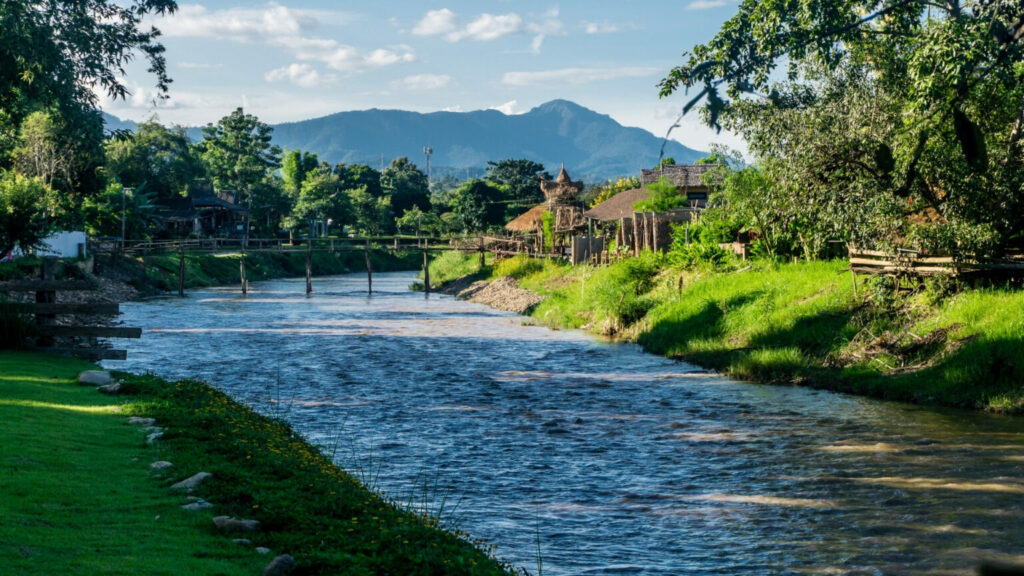 If you're looking for total relaxation and stunning surroundings, then you should visit Pai, known as a hippie town in the mountains of Thailand. This is the perfect place to enjoy a spa treatment, soak in one of the many hot springs or get a traditional Thai massage from one of the talented locals.
Also discover the area's specialty, banana pancakes, while enjoying one of the many waterfalls and stunning views of the valley.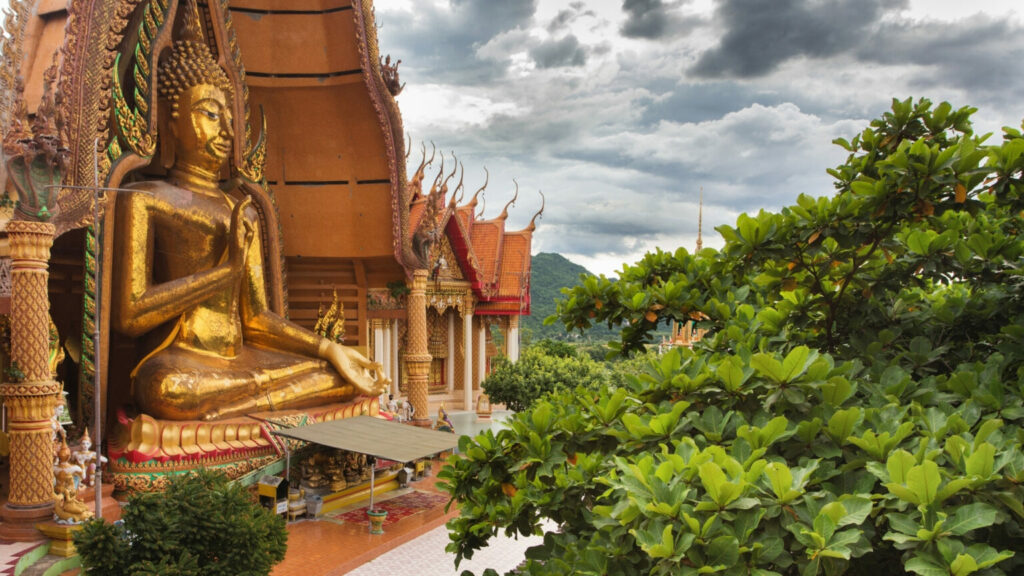 In the mountains you'll also find a small town with a slightly cooler climate than in central Thailand. Kanchanaburi is in a festive mood as the town hosts an annual carnival. For this event, a battle that took place during World War II is recreated and at the end of the festive evening, a magnificent fireworks display is lit up in the sky. This is one of those experiences in Thailand you'll never forget!
Near Kanchanaburi is also the Tiger Temple, where you have the opportunity to get up close and personal with one of the impressive tigers. If you like parties, colors and eager to see the big striped cats, you've come to the right place on your trip to Asia.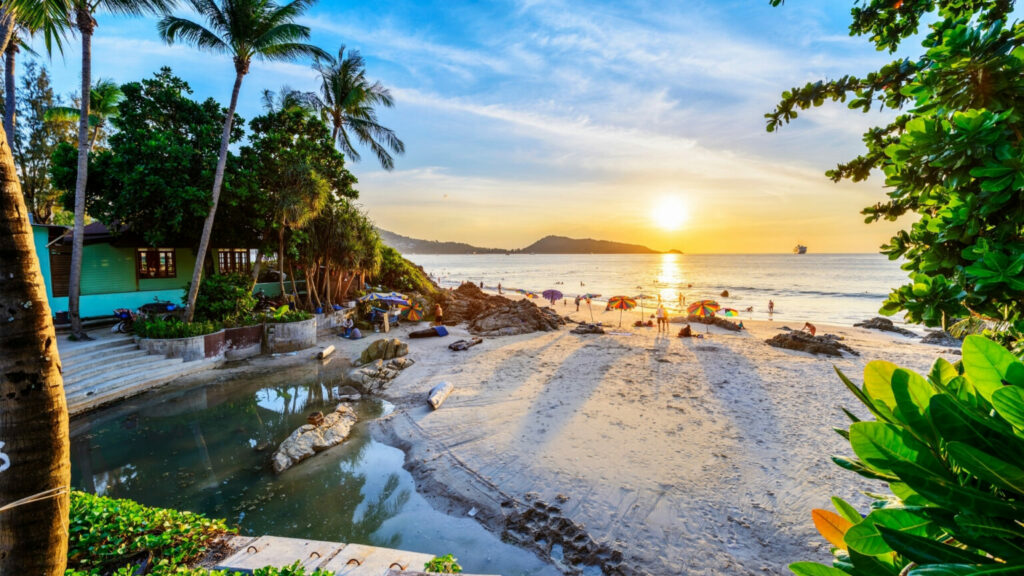 Visit Thailand's largest island, a popular tourist attraction where you can stay for several days. You can experience Phuket's exclusive resorts and try its luxurious spas.
The island also offers plenty of sporting activities, with many gyms offering classes in the martial art of Muay Thai.
If you're more into water sports, you should try kite-surfing, which is available in Phuket Chalong Bay. In Phuket, you can easily have a few adventurous days of both sports and luxurious pampering.
If you're interested in diving, Thailand also offers excellent diving spots. We have selected 5 places you must experience diving to get the best possible experience on your Asia tour.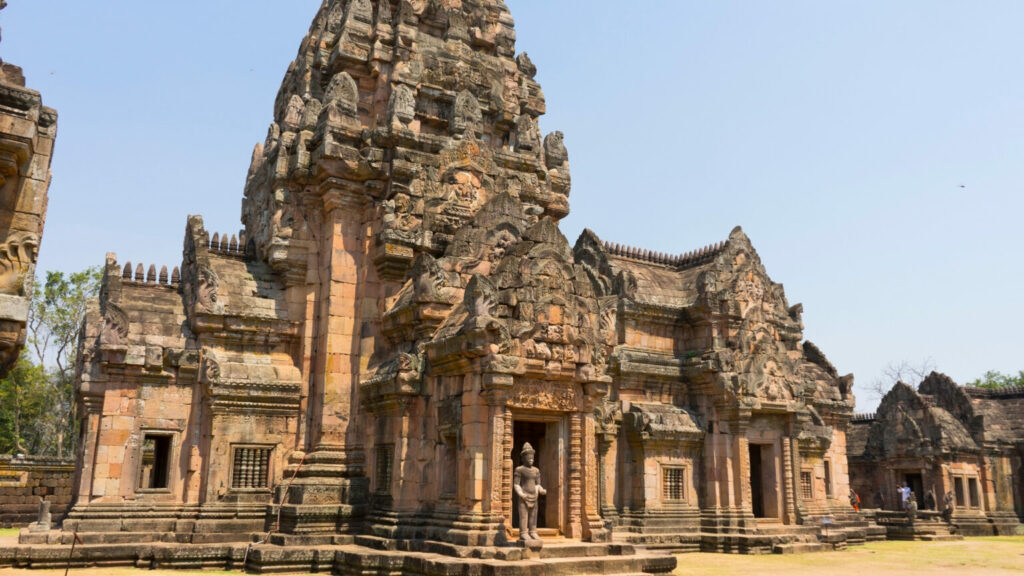 There are many temples in Thailand, but if you want to experience one of the most impressive examples, visit Phanom Rung in the province of Buriram. This Hindu temple represents the sacred Mount Kailash home of Shiva.
Thai Khmer architecture characterizes this temple and this entire area, which is over a thousand years old. You have the option to camp in the area and take time to explore this ancient temple and its accompanying remains and ruins from the Khmer Empire.
Dive into Thailand's history and experience a time of unique and elaborately constructed buildings and temples. One of the most cultural experiences you'll find in Thailand.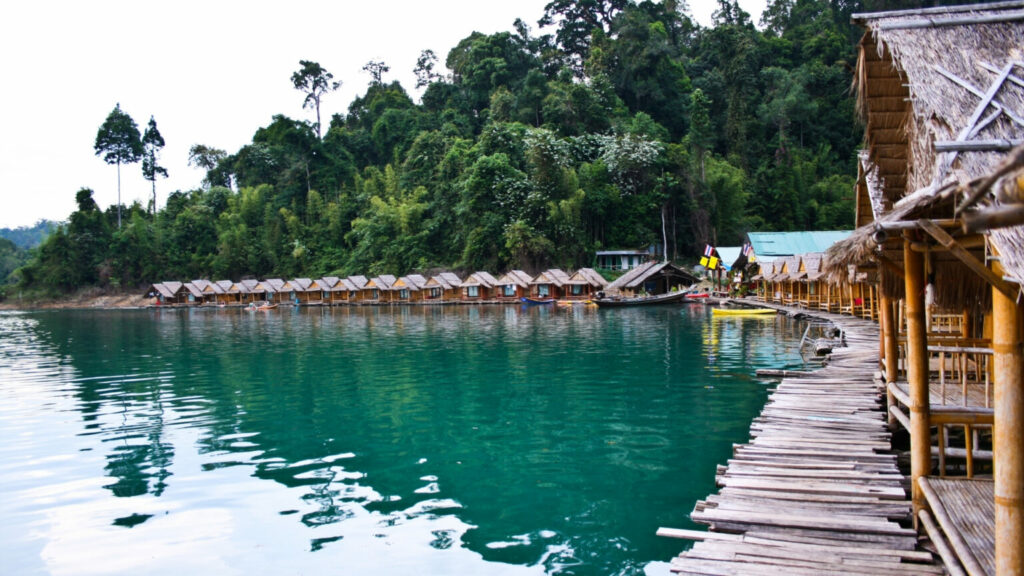 In southern Thailand, you can enter one of the world's oldest rainforests in Khao Sok National Park. Experience a completely untouched nature with majestic surroundings and fine white limestone glowing in the green.
Explore this vast natural area, where there are even areas that have yet to be explored due to the dense vegetation that characterizes the forest.
The world's oldest rainforest is also home to the world's largest flower, with a corolla that can grow up to one meter long, which you can explore.
Discover the diverse animals and plants found here and take in the breathtaking sight of fresh, untouched nature that awaits you on your tour of Asia.
See also: Group travel to Asia
One of the most visited sights/experiences in Thailand is the colorful and incredibly impressive space, The Grand Palace. Located on the banks of the Chao Phraya River in Bangkok, this mesmerizing sight has housed the Thai royal family for 150 years.
However, the palace is no longer used as a royal residence, but only for ceremonial events. The building is incredibly detailed and is a unique piece of craftsmanship that shows the most beautiful side of Thailand that you must experience for yourself.
8. Damnoen Saduak and Amphawa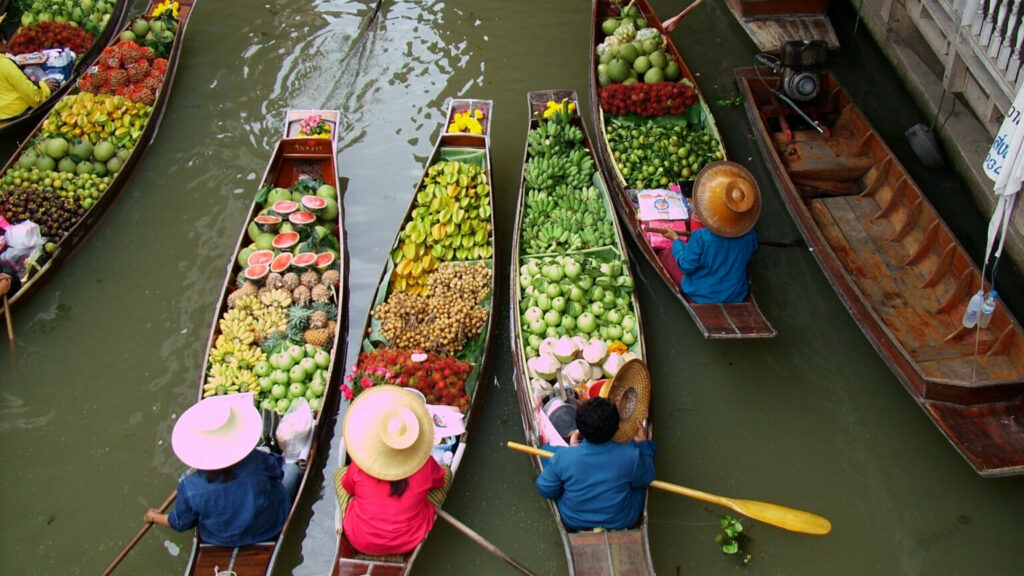 A phenomenon that is very popular with both Thai residents and tourists alike are the floating markets. In the past, these markets were used as a trade route for Thais carrying goods back home, trading and bartering along the way.
Today, you can still feel the authentic atmosphere around the many floating stalls you pass by. Damnoen Saduak is especially popular with tourists, partly due to the fact that scenes for the James Bond movie "The Man with the Golden Gun" were filmed there.
The Thais' own favorite, however, is Amphawa. Whichever market you choose to visit, you're guaranteed a selection ranging from exotic fruits to souvenirs galore.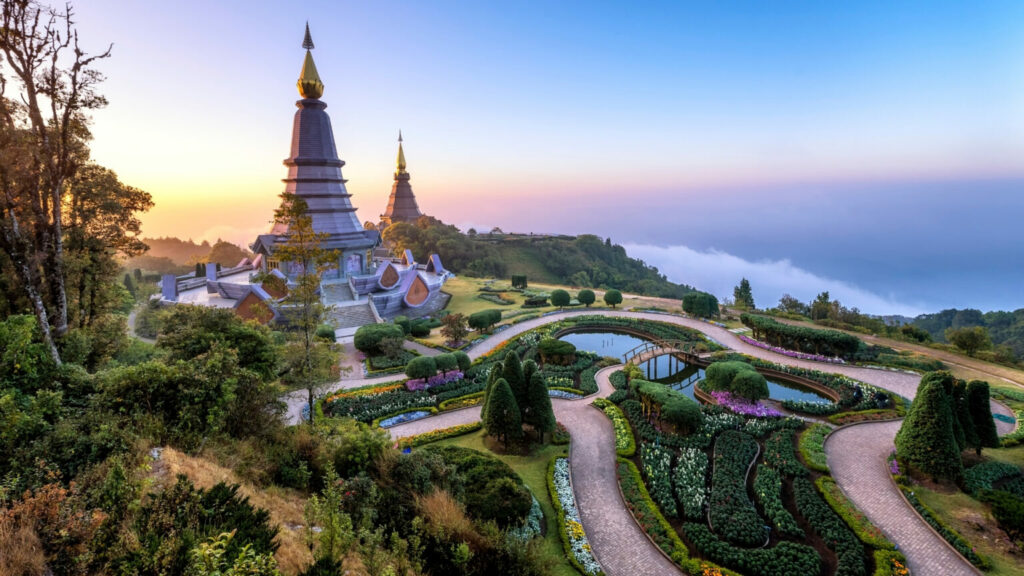 If you're in Northern Thailand, you have to visit the impressive city of Chiang Mai, which means "the new city" but ironically is more than 700 years old. Here you'll find over 100 different temples, houses and other buildings.
Surrounded by nature, mountains, rivers and lakes, this city has its own enchanting charisma. Perhaps the most famous experience in the city, however, is The Night Bazaar. This market is full of stalls with everything you can imagine.
Whether you're looking for designer clothes, jewelry, gadgets or local products, you can indulge yourself in this 24-hour market. However, it's one of those experiences in Thailand where you have to read the label one more time – if you know what I mean.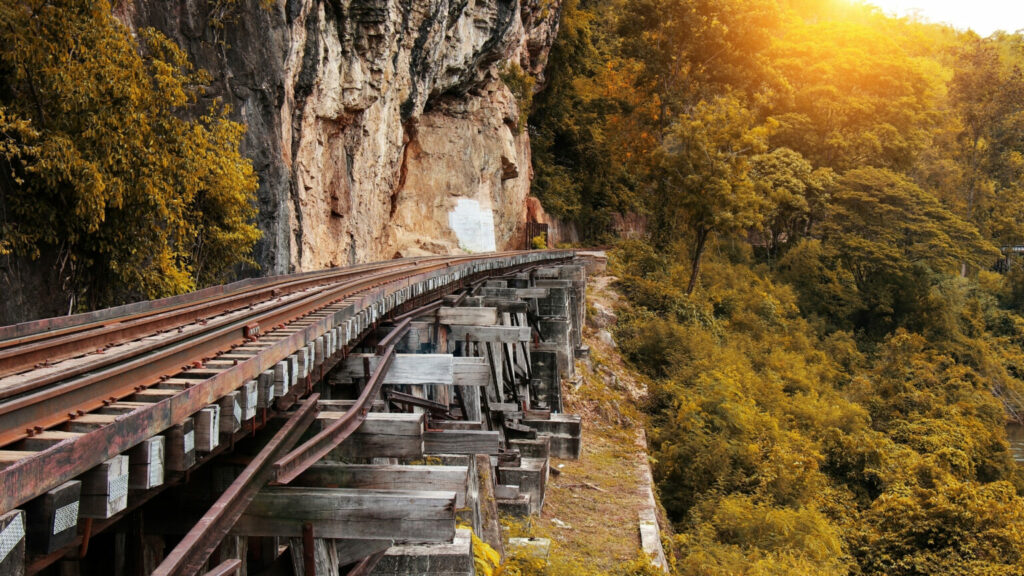 This railroad, a staggering 415 km, was built during World War II by prisoners of war as a fast supply route. Due to the many deaths during the construction of the railroad, it has been dubbed the "Railway of Death".
Today, locals still use the line and you can take a ride across the famous bridge over the River Kwai. After the many deaths, a memorial cemetery was built, which you can see on your way, where two Danes are also laid to rest.
Experience a magnificent landscape and hear stories and memories of a time that has since left its mark on Thailand.
Trinus recommended trips and tours in Asia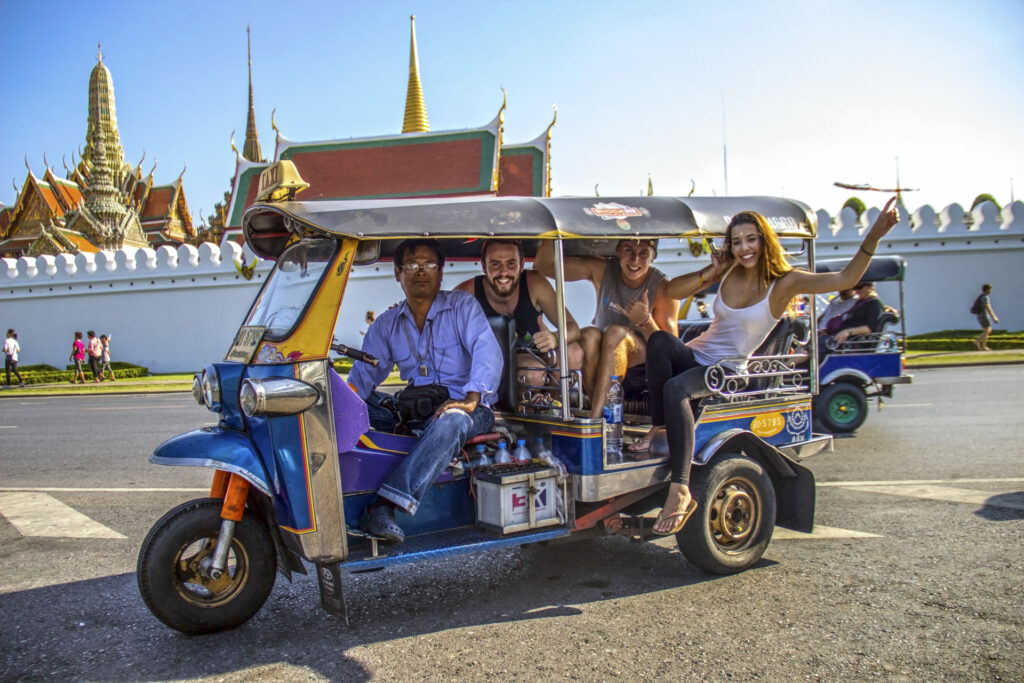 The very best way to really experience the awesomeness of Asia by combining the strikingly different countires of Vietnam and Thailand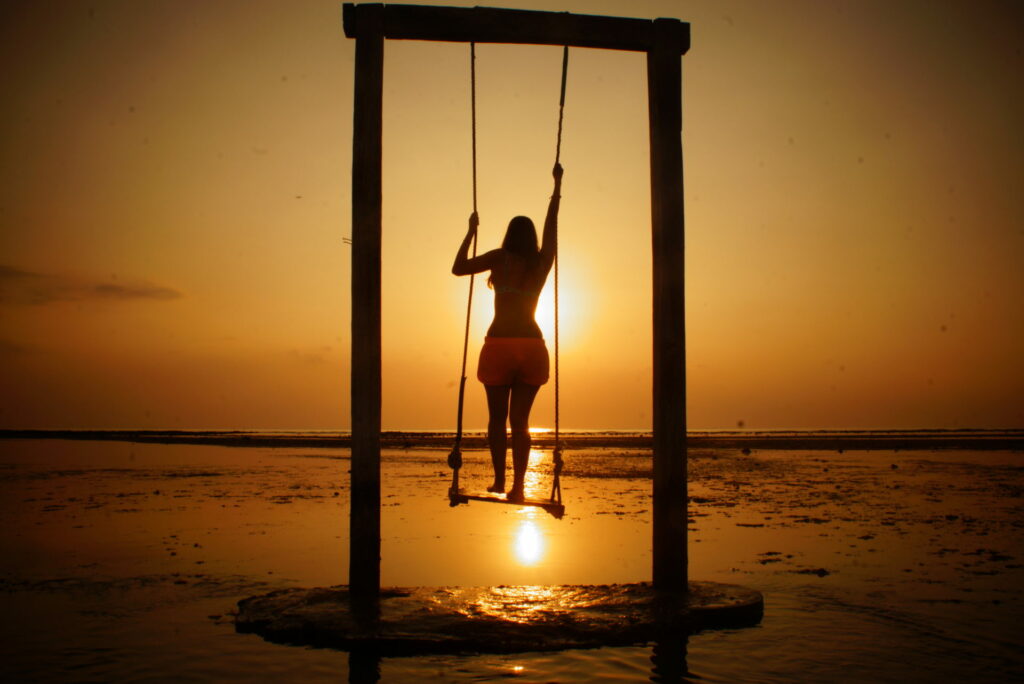 We think this is one of the best tours on the planet. Swimming with Manta Rays, get involved in local communities and an epic volcano sunrise are among just a few on things included.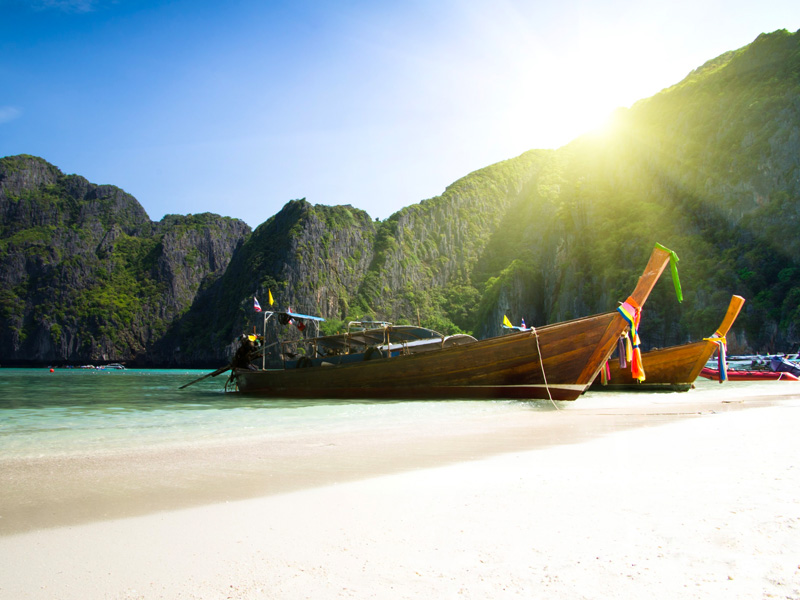 An incredible tour with real purpose taking you to the best beaches, amazing national parks, island trips, and deep delve in the north.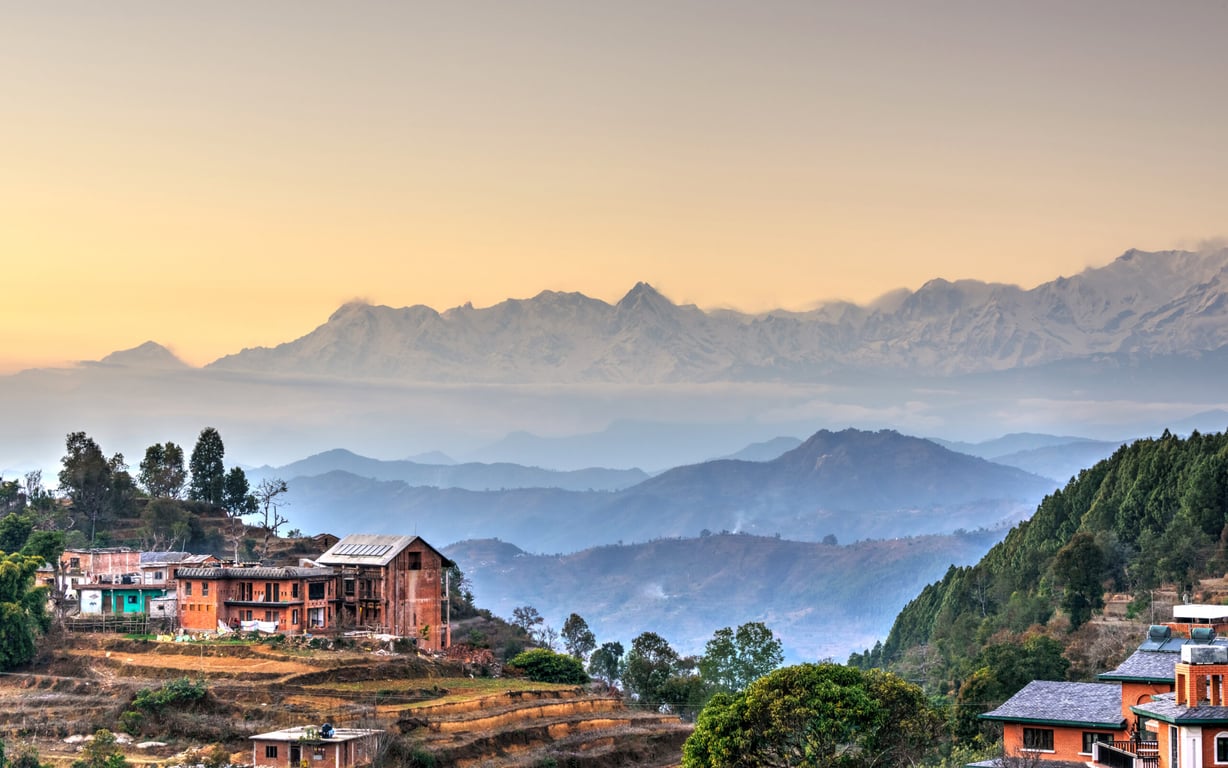 From the high mountains to the incredible wildlife, this trip is led some of the most amazing women your will ever meet.
The Land of Smiles gives you the full authentic experience journey
You'll learn exciting stories from this popular destination and get close to the everyday life of the locals in Thailand. The country offers plenty of sights and attractive destinations on your Asia tour.
Want to learn more about experiences in Thailand?