Scube diving trip to Thailand - here are 5 places you must experience
5 places to experience on your scuba diving trip in Thailand
Thailand is one of the most popular places on your Asia tour to get your diving certification, and there's a good reason why your diving trip should start here. Not only do you get incredible value for money in Thailand, but the quality is incredibly high.
Thailand is home to many coral reefs and has an incredible underwater life, where it's possible to dive with stingrays, colorful fish and if you're lucky, whale sharks. Visibility is top notch, the water is calm without too many waves and adventure experiences await you here. The temperature is around 28 degrees, so there's nothing to complain about.
We've gathered the 5 best destinations for your diving trip in Thailand.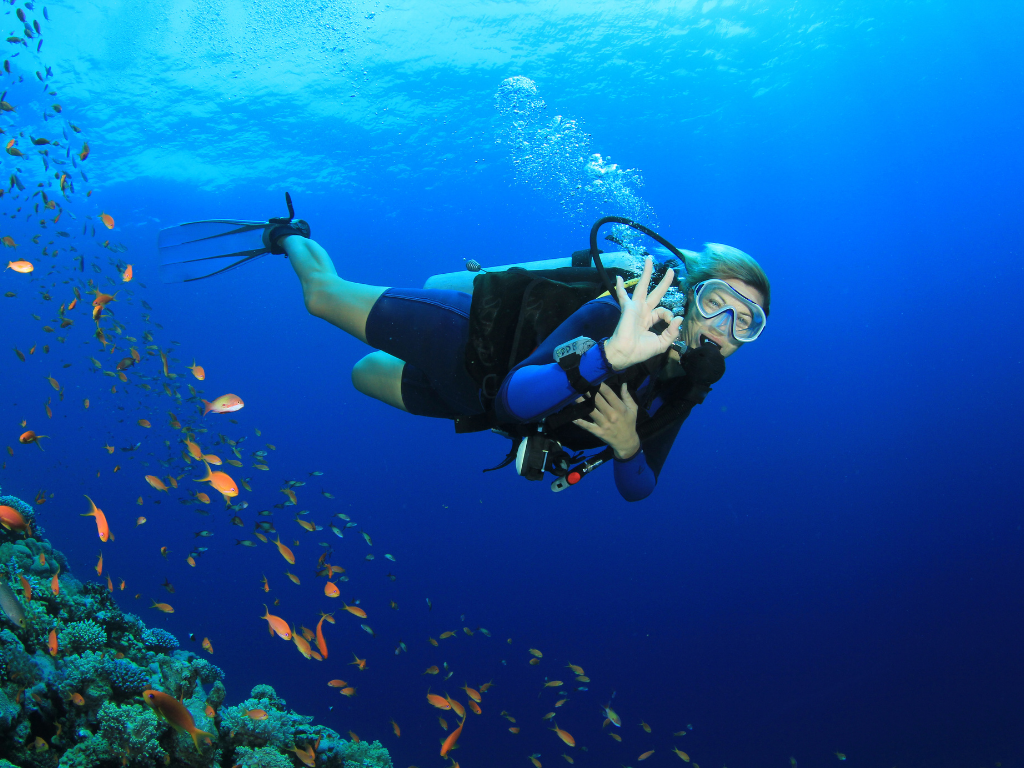 1

.

Koh

Tao

the

ultimate

place

to

get

your

diving

certification
Koh Tao, or Turtle Island as it translates to, is an island unto itself. The entire island is devoted to diving and is the place in Thailand where you'll find the most dive shops and dive tour providers.
Koh Tao is located in the Gulf of Thailand, not far from the famous islands of Koh Samui and Koh Phangan. Around Koh Tao, the water is crystal clear and with many bays, it's perfect for diving. There are over 25 different dive spots around the relatively small island. Koh Tao is known for the frequent presence of whale sharks swimming around the area, so if you're lucky, you can dive with the world's largest fish.
The top 3 best diving spots on Koh Tao are:
Chumphon Pinnacle

Koh Nang Yaun

Shark

Island

.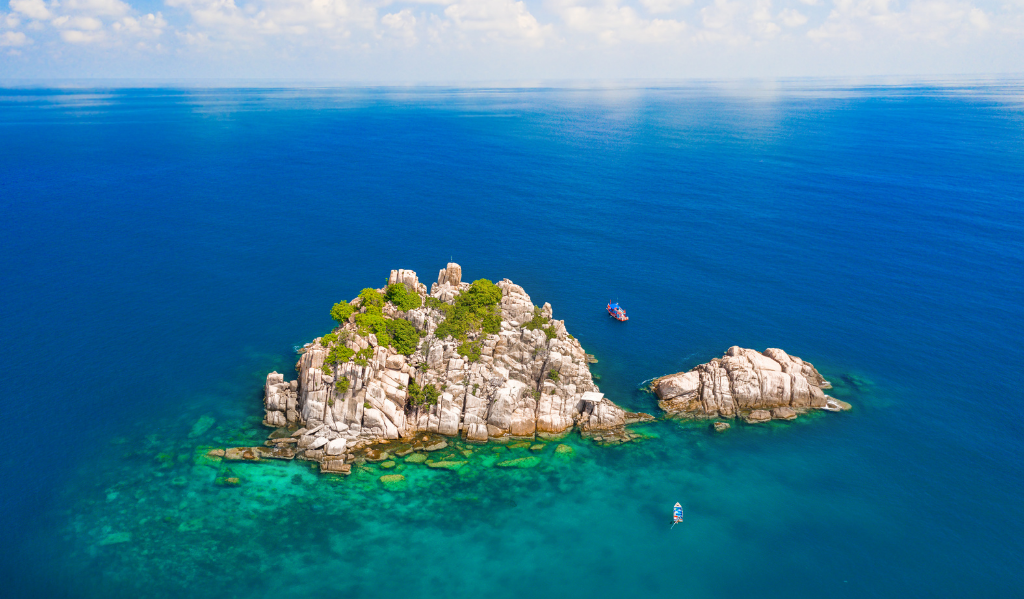 2.
Koh Lanta
Koh Lanta is known as the island to go to if you need to relax and have the beach to yourself on your Thailand diving trip.
Around Koh Lanta there aren't the best places to dive, but a short boat ride away you'll find the Koh Lanta Marine National Park. The marine park has some truly beautiful areas and one of the highest populations of whale sharks in the world. The area is also known for having a population of over 100 different species of fish as well as leopard sharks, which are commonly found in the area.
The top 3 best diving spots on Koh Lanta are:
Hin

Muang

Hin

Daeng

Koh

Haa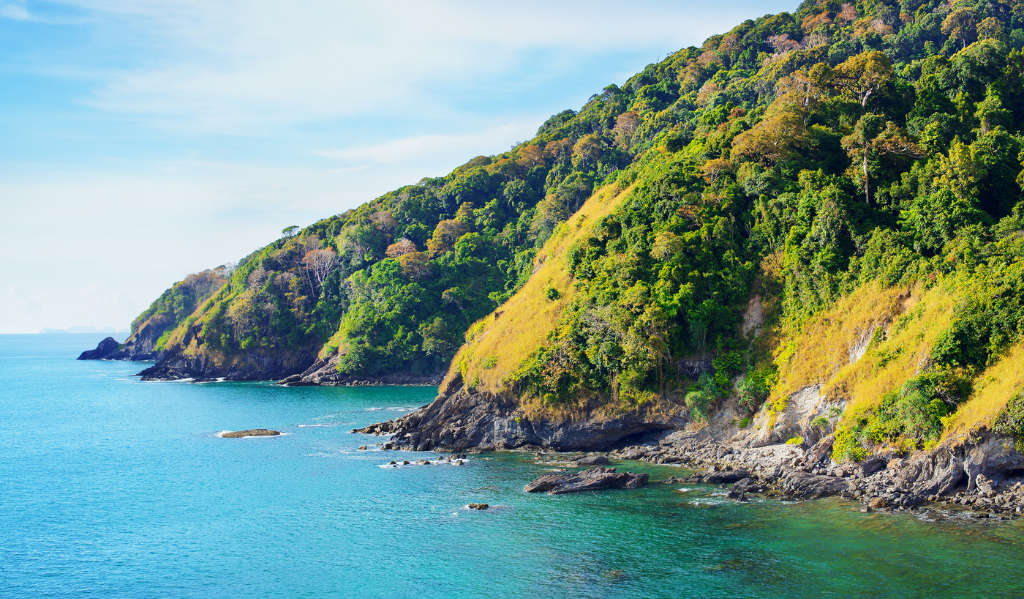 3. Phi Phi
One of the more popular places to dive in Thailand is at the Phi Phi Islands. It is known to be one of the better diving spots in Thailand. Due to the many bays you'll find around the islands, there are great conditions for beginners as the water is calm and visibility is top notch. With 15 different dive sites, you're sure to find a spot that's perfect.
The limestone cliffs of the Phi Phi Islands continue down into the water, allowing you to find a lot of exciting caves and canyons to dive in. The site is known for its abundance of sea turtles, black tipped reef sharks and, if you're lucky, zebra sharks.
The 3 best dive spots in Phi Phi are:
Phi Phi Shark Point

Maya

Wall

Palong

Wall
Experience Phi Phi on our Group Trip to Thailand with Danish Group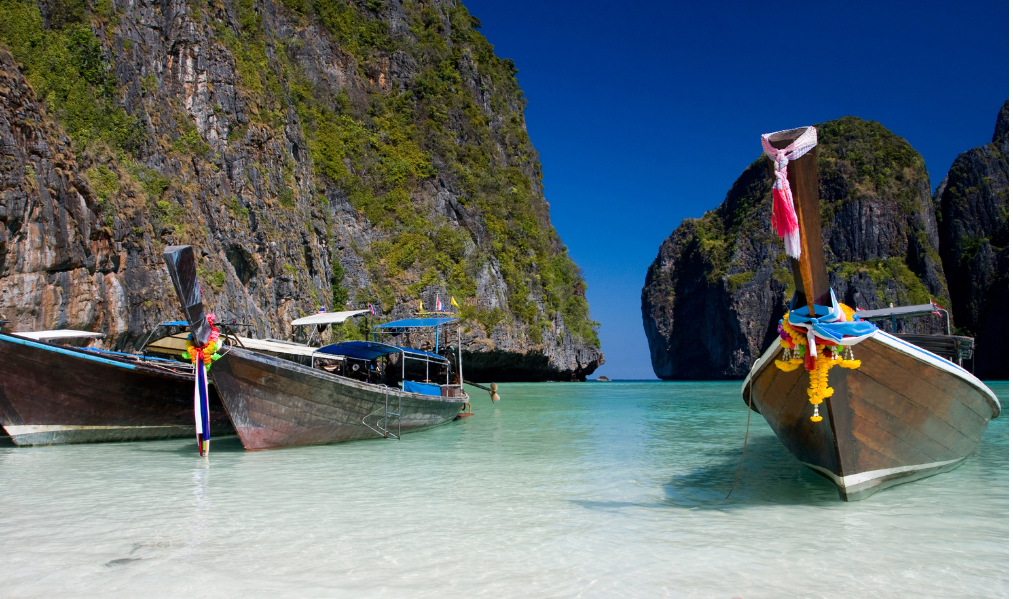 4

.

Similan

Islands
In the area around the Similan Islands, you'll find iconic sites to visit on your diving trip to Thailand. It takes a few hours to get to the islands from the mainland. The most popular way to explore the area is by going on a live aboard. This is where you live out on a dive boat for several days, with plenty of dives included.
However, it is recommended to have Advanced Open Water diving certification, as many of the dive sites on the Similan Islands have a depth of around 30 meters. There are 9 islands in Similan National Park, and they often make the top 10 list of the best dive sites in the world. The area is home to manta rays, whale sharks and turtles. From October to early May is the best time to visit the area.
The top 3 dive sites at Similan National Park are:
West of Eden

Elephant head Rock

Koh Bon West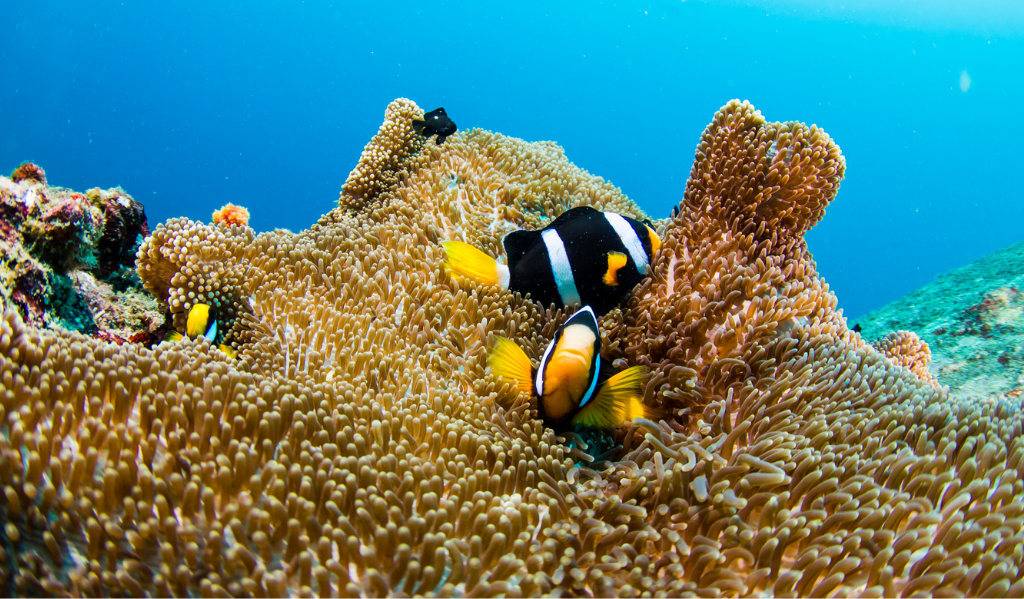 5

.

Koh

Lipe
Koh Lipe is located right in the heart of the oldest marine park in Asia, the Tarutao National Park.
In addition to the beautiful coral reefs surrounding Koh Lipe, there are over 30 uninhabited islands nearby and hundreds of reefs in the vicinity. Around 25% of the world's tropical fish species can be found here. At the deeper coral reefs, it's common to spot whale sharks and manta rays. In the shallower waters closer to Koh Lipe, there are wildly beautiful corals and colorful fish.
The top 3 best diving sites on Koh Lipe are:
Eight Miles Rock

Stonehenge

Koh

Pung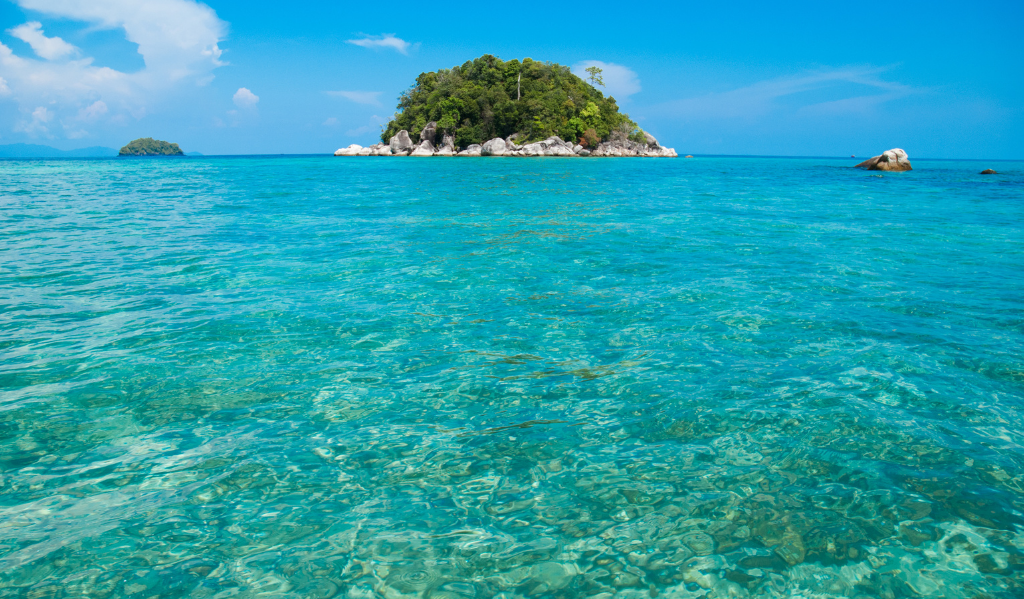 Trinus recommended trips and tours in Asia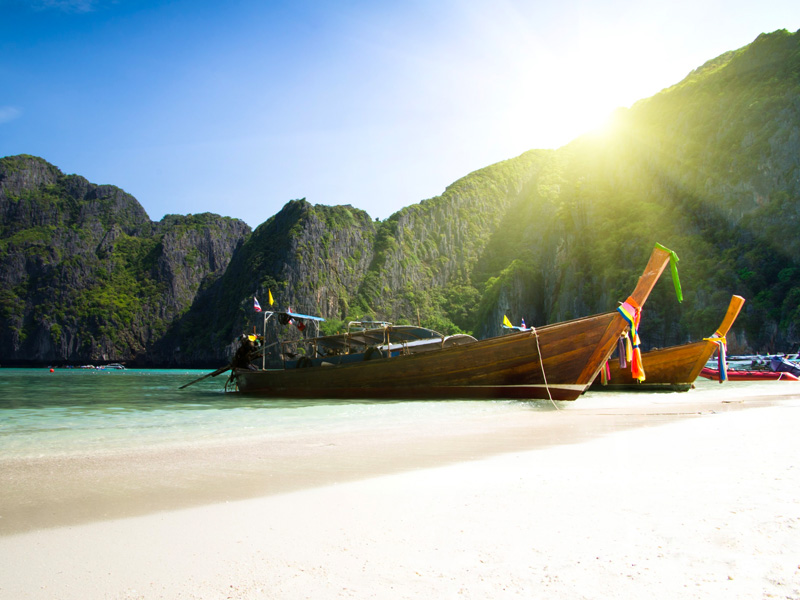 An incredible tour with real purpose taking you to the best beaches, amazing national parks, island trips, and deep delve in the north.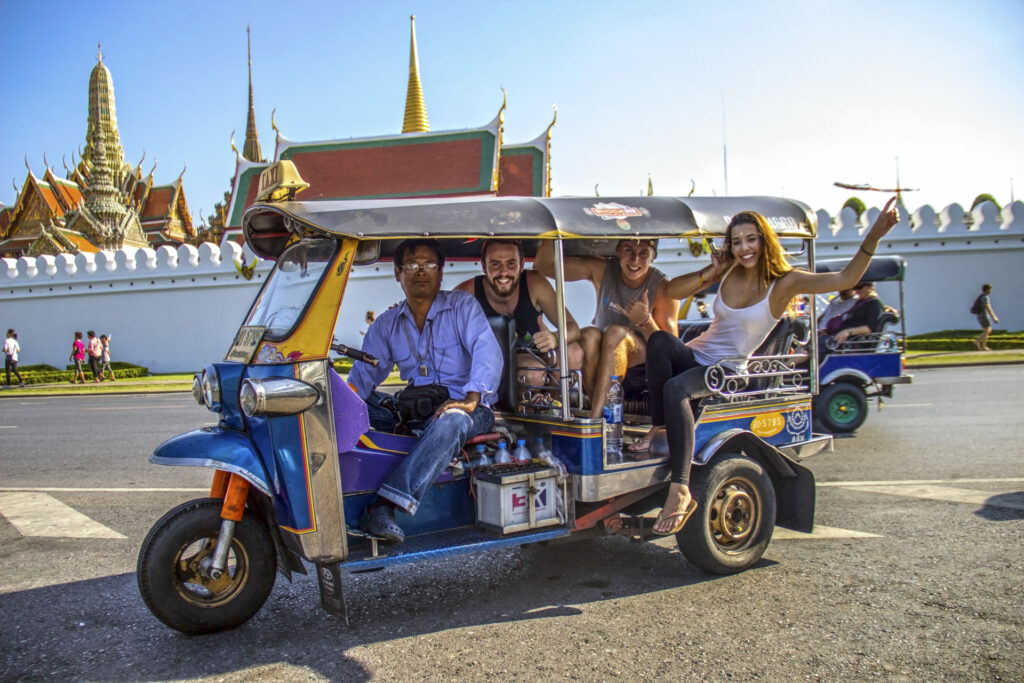 The very best way to really experience the awesomeness of Asia by combining the strikingly different countires of Vietnam and Thailand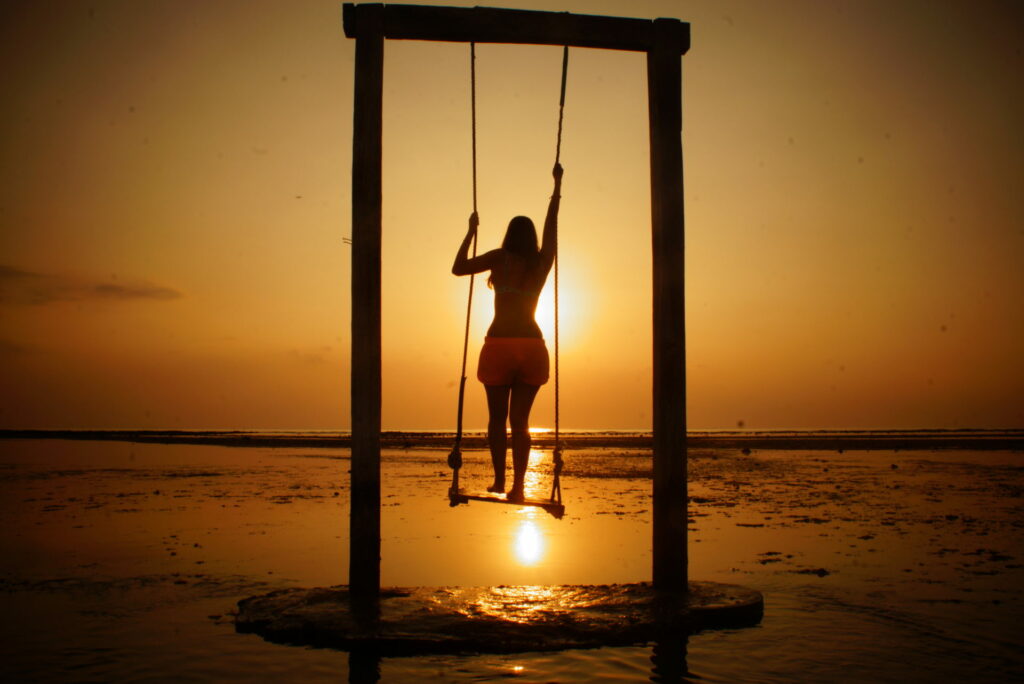 We think this is one of the best tours on the planet. Swimming with Manta Rays, get involved in local communities and an epic volcano sunrise are among just a few on things included.
Go

on

a

scuba

diving

trip

in

Thailand

and

explore

underwater

life
If underwater life has you hooked, we can tell you that it only gets better when you try it for yourself. There are plenty of options to choose from and places to explore on your Asia tour.
See our Group Travel to Asia
Want to know more about scuba diving?