Everything you need to know before your tour in Asia
Travelling in Asia – here's what you need to know
As the world's largest continent, there are almost endless adventure travel opportunities in Asia. The opportunities to encounter exciting cultures and impressive temples and nature never stop.
Before you set off on your Asia tour, here's everything you need to know before you start your adventure in Vietnam, Cambodia, Thailand or wherever else you plan to go.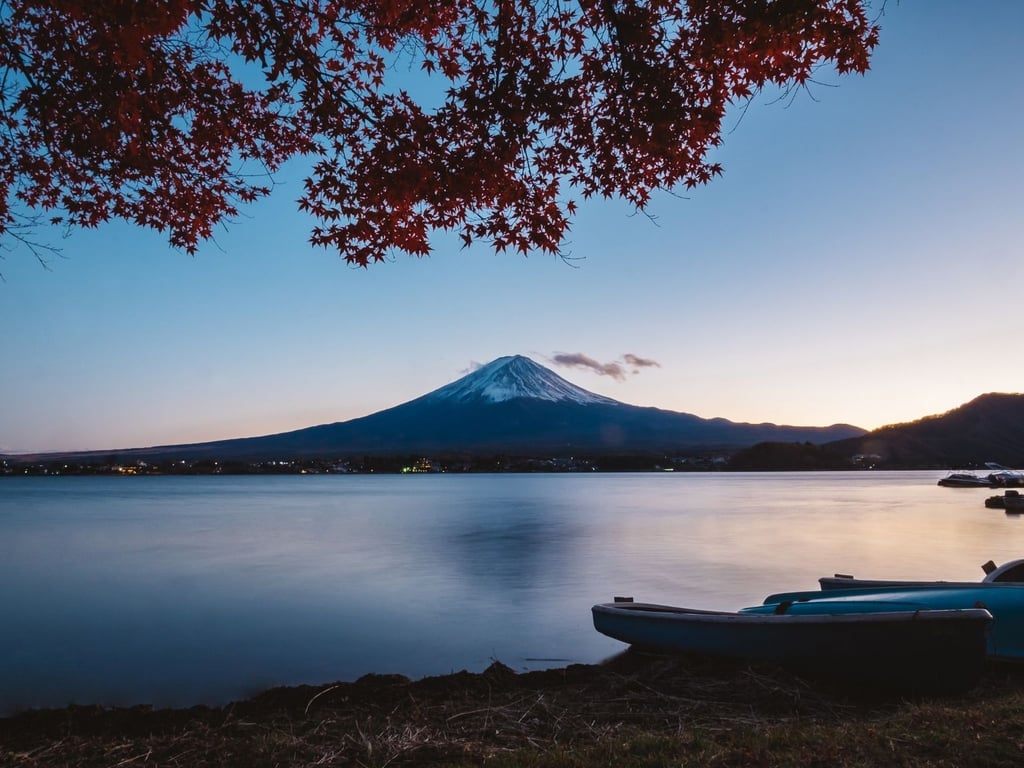 Info about Asia
Asia is a favourite destination for many adventure travellers, and for good reason. Asia offers many different cultures that you'll encounter whether you're traveling around Thailand, on one of Indonesia's many islands or making your way through Cambodia.
Most people start their adventurous tour of Asia from the backpacker capital of Bangkok. From here, there are endless options for where to go, depending on whether you want to head down to Indonesia and the islands in the south or explore the beautiful culture of northern Thailand, before heading to Laos, Cambodia and Vietnam.
Asia is a cheap continent to travel to, which is one of the reasons why so many people choose to go there. The opportunity to experience magnificent scenery, wonderful marine life and unforgettable experiences is also why backpackers from all over the world make their way there – and why backpackers have been traveling there since the late 1960s.
Experiences in Asia you don't want to miss
Whether it's your first or tenth time heading to Asia, here are 10 experiences you shouldn't miss on your Asia tour.
Visit the magical Angkor temple area in Cambodia
1. Jungle trekking in Khao Sok
In Asia, you'll find a myriad of different jungle trekking options, and each one is more beautiful than the next. When trekking in the jungle, there are many variations of opportunities to experience the beautiful scenery and wildlife that can be found here.
For a world-class experience, we recommend a trip to Khao Sok National Park in Thailand. Here, there are many options to find tours that match your needs. In addition, you can combine your trip with an overnight stay at one of the famous raft lodges found in Khao Sok National Park.
Experience this on our Group Trip to Thailand!
2. Get your diving certification on Koh Tao
Just as you'll find wonderful nature above the water in Asia, you'll find equally wonderful life underwater. All around Asia you'll find some of the best diving spots in the world. Whether it's Indonesia, Thailand, Malaysia or the Philippines where you choose to get your diving certification, you're guaranteed to have the experience of a lifetime.
Whether you like it or not, you can't mention diving in Asia without mentioning Koh Tao in Thailand. Koh Tao is a diver's paradise with a myriad of dive shops, bars, beautiful beaches and the ability to get a diving certificate at a low cost compared to other places in Asia.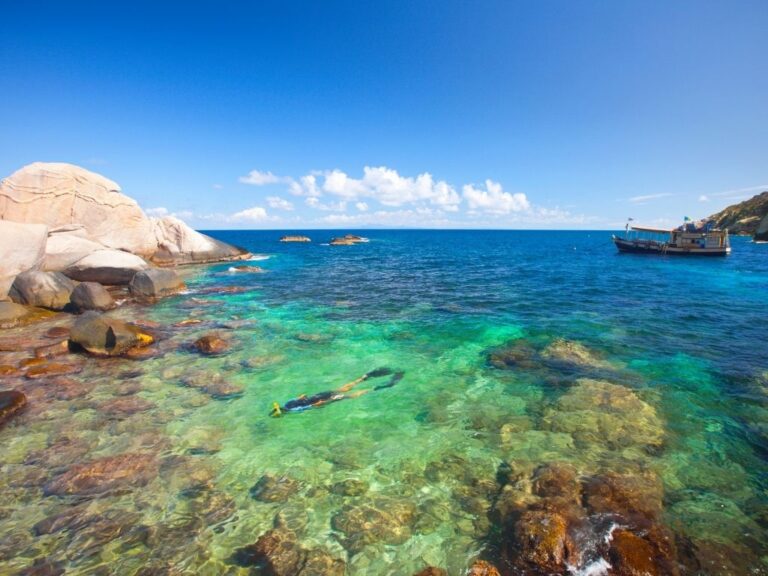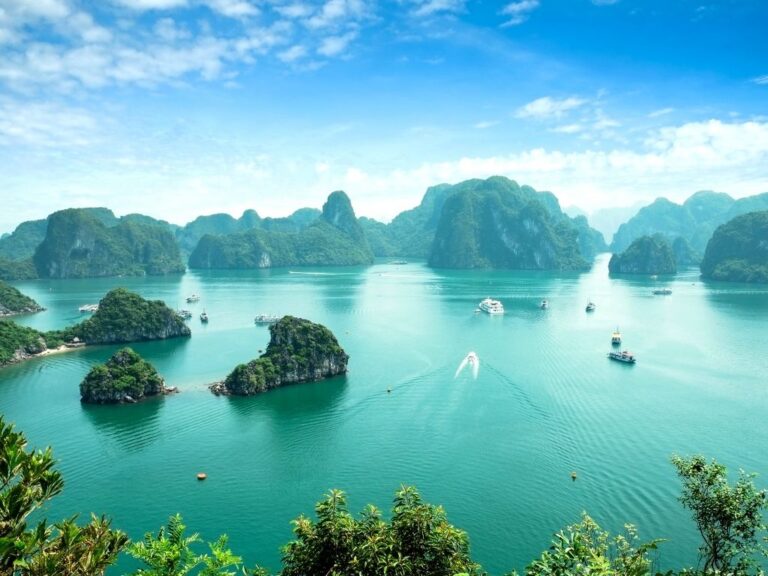 3. Experience Halong Bay in Vietnam
In northern Vietnam, close to the border with China, you'll find Halong Bay, a natural wonder like no other. The area is one of the most popular in Vietnam and for good reason. The bay is home to over 1600 limestone islands and has been a UNESCO World Heritage Site since 1994.
Halong Bay can be experienced in many different ways, but it is recommended that you either take a boat trip around the bay or explore the bay by kayak on your own.
Experience this on our Group Travel to Asia!
4. Mount Fuji
Experience one of the most iconic landmarks of Japan, Mount Fuji, whose white-clad peak is impossible to miss.
At 3,776 meters, the mountain is the highest in Japan. Mount Fuji is also an active volcano, which last erupted in 1707. Due to the weather, the mountain can only be climbed in the summer.
However, if you want to get the perfect picture of the beautiful mountain, the cold months are the best time to visit the area as there aren't as many clouds covering the top of the mountain.
Discover Mount Fuji on our Group Trip to Japan!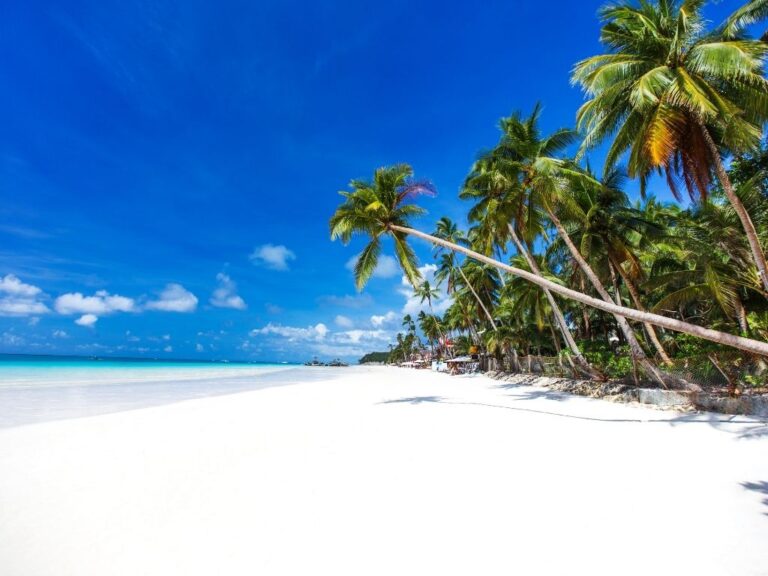 5. Discover wonderful beaches on Boracay
In the middle of the Philippine archipelago you'll find the tropical island of Boracay.
The island of Boracay offers beautiful beaches with turquoise water that are several kilometers long.
The most famous beach on Boracay is White Beach. It is often found on lists of the most beautiful beaches in the world. In addition to the island being known for its beautiful beaches and relaxing surroundings, there are also great diving locations in the sea around Boracay. In the area around Boracay you'll find a lot of small islands, including Crocodile Island, where there are fantastic snorkeling opportunities.
Go on a Group Trip to Philippines!
6. Visit the temple area of Angkor
In Siem Reap, Cambodia, you'll find the ruined city of Angkor, best known for the Angkor Wat temple.
The area is home to over 1000 different temples, large and small. The area is so vast that it's impossible to explore every nook and cranny in a day. If you want to experience this culturally rich place, set aside 2-3 days to do so. As mentioned, Angkor Wat is the most famous and visited temple in the area, and there is also something very special about watching the sunrise over Angkor Wat.
Ta Phrom Temple is a stunning temple in Angkor, and it was here that most of the filming for the first Tomb Raider movie in 2001 was shot.
Angkor Thom, said to have been the center of the city during Angkor's heyday, is something truly unique. The buildings and temples in the area are well preserved. In Angkor Thom is the Bayon temple. A temple that you just have to experience. The reason for this is that it is one of the best preserved temples in the area, as well as one of the most beautiful.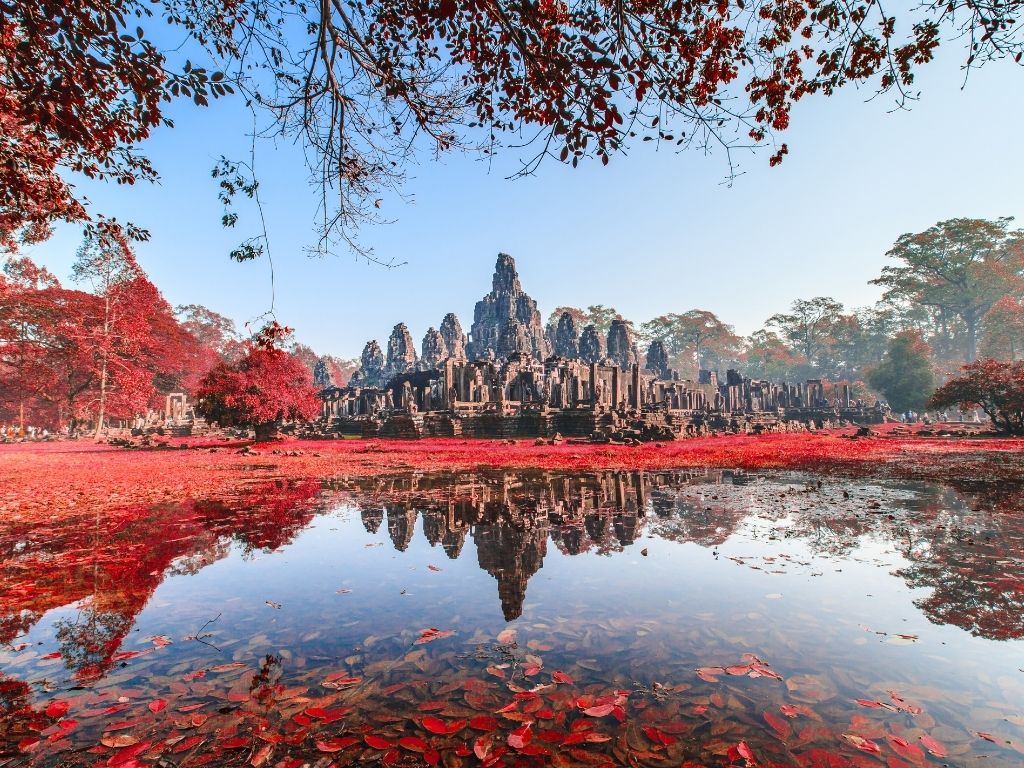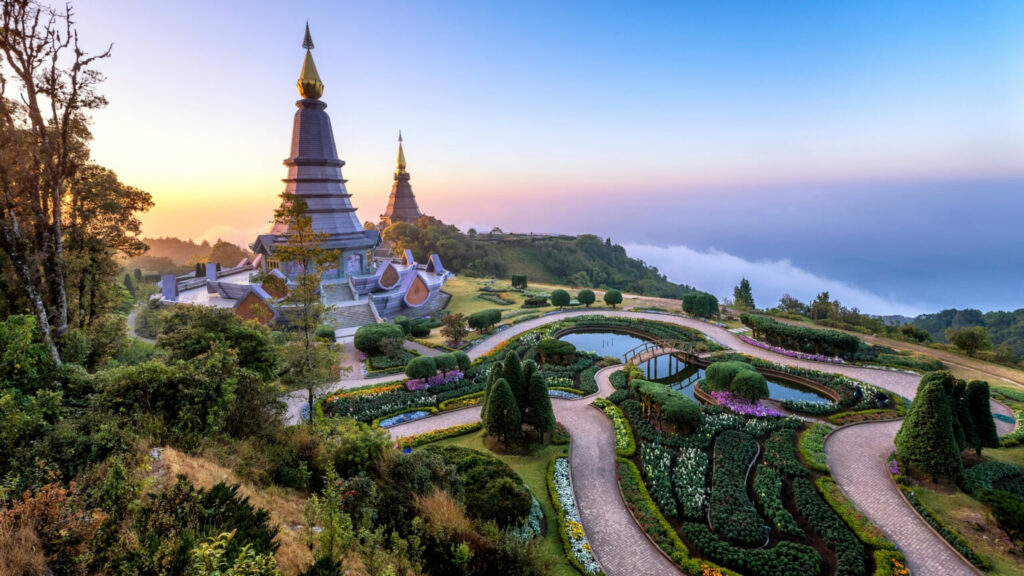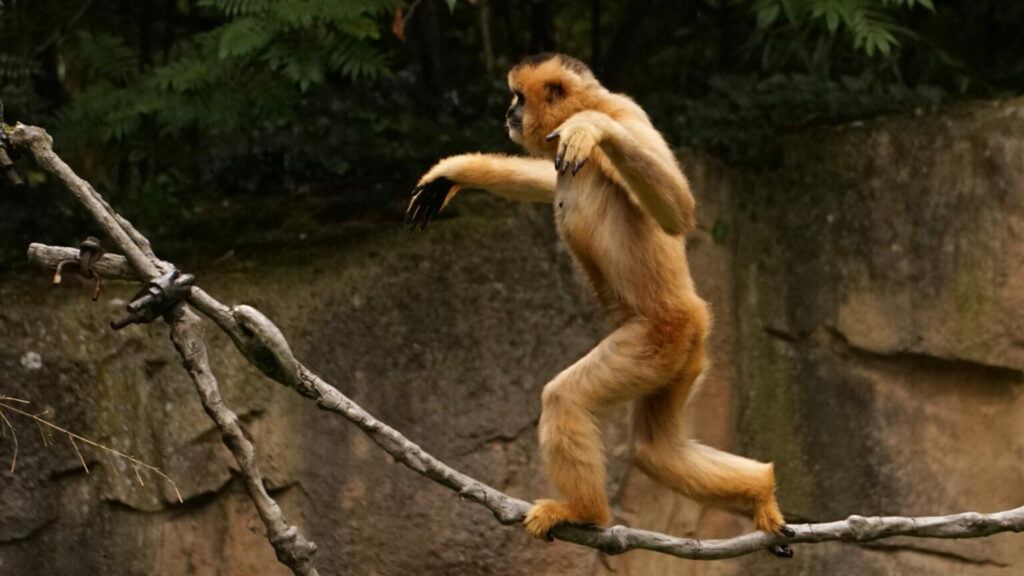 7. Experience the north of Thailand
After you've explored Bangkok, it's time to head up to Chiang Mai in northern Thailand, which offers a wealth of wonderful experiences.
If you want to experience how the local Thai people live, you can rent a scooter and take a trip to the less touristy local towns and meet the locals. On the trip to the smaller local areas, it will be possible to experience the "real" Thailand outside the over-touristy cities.
In northern Thailand, you can head out to Doi Inthanon National Park, home to Thailand's highest mountain of the same name. In the park you'll also find the Mae Ya waterfall, which cascades 100 meters over a mass of rocks. There are also lookouts in the area where it is possible to see the beautiful views of the national park.
If you're into ziplining, Flight of the Gibbon is a must when you're in northern Thailand. Here you can try your hand at one or more of the 30 different ziplines, where you might also be lucky enough to see the gibbon monkeys that live in the area.
A visit to Huay Pu Keng is also worth considering. The village is only accessible by boat, where it is possible to meet the Kayan tribe. The tribe is known for their women and girls who wear rings around their necks and legs. In the village you can learn about their culture and history.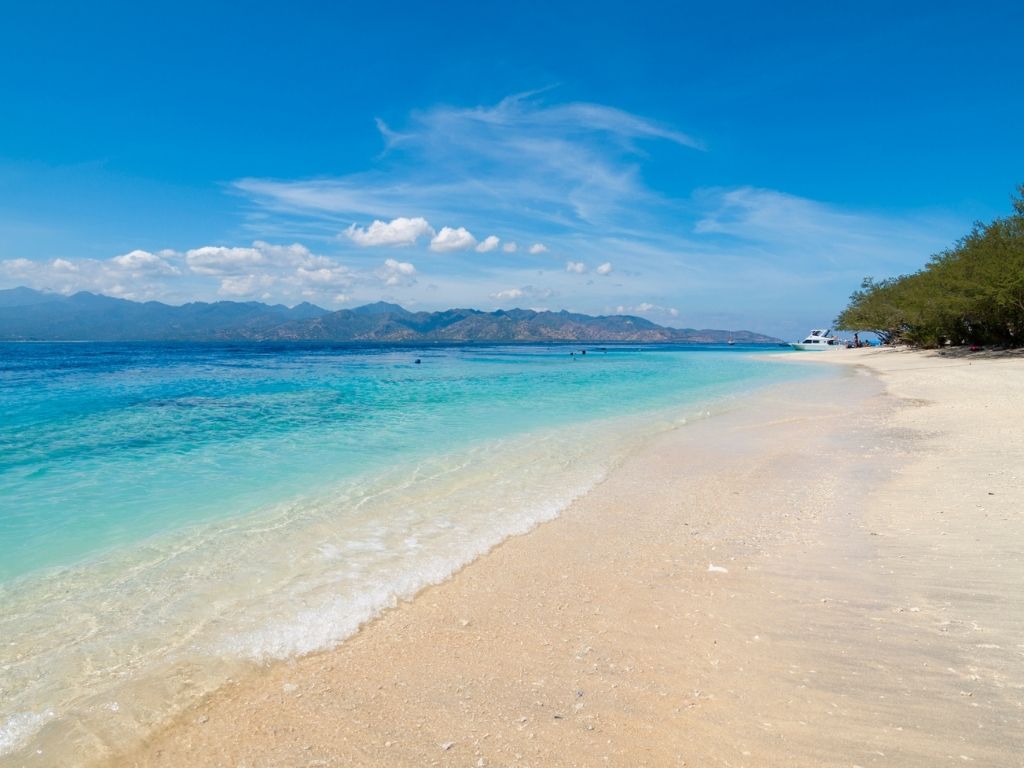 8. Explore the Gili Islands
Off the coast of Lombok and close to stunning Bali, you'll find the Gili Islands. The Gili Islands consist of 3 coral islands, Gili Meno, Gili Air and Gili Trawangan. The last mentioned is the largest of the three and has a population of approximately 800. On the islands, the only options for getting around are walking, cycling or taking a horse-drawn carriage.
All three islands are filled with beautiful beaches that have crystal clear water. If you snorkel out from the islands, it's possible to spot a sea turtle or two as they frequent the area. Gili Trawangan has more backpackers than the other islands. This is because they go there because there are more bars and accommodation is cheaper.
On Gili Air, there are not as many tourists as on Trawangan. Many see Gili Air as being more authentic than the others.
Gili Meno offers world-class beaches, not much noise and is known to be a perfect place if you need to relax on a nice beach without too many people and too much noise.
Whichever of the 3 islands you find yourself on, renting a kayak and sailing around the area is highly recommended.
Discover the Gili Islands on our Group Trip to Bali and the Gili Islands!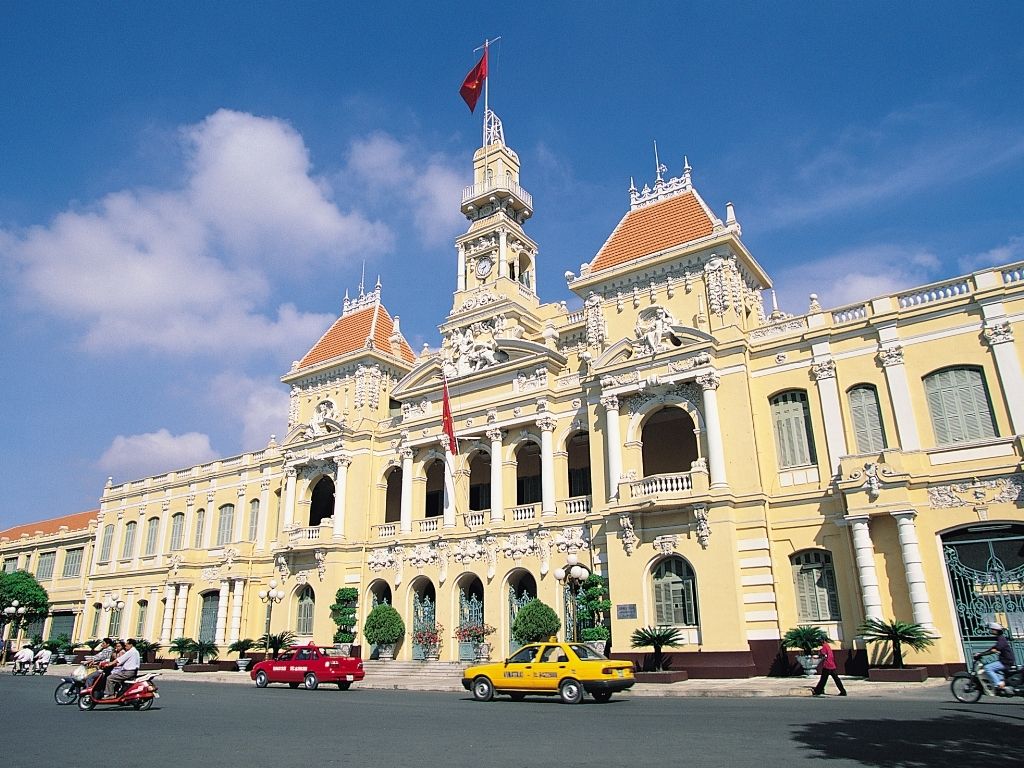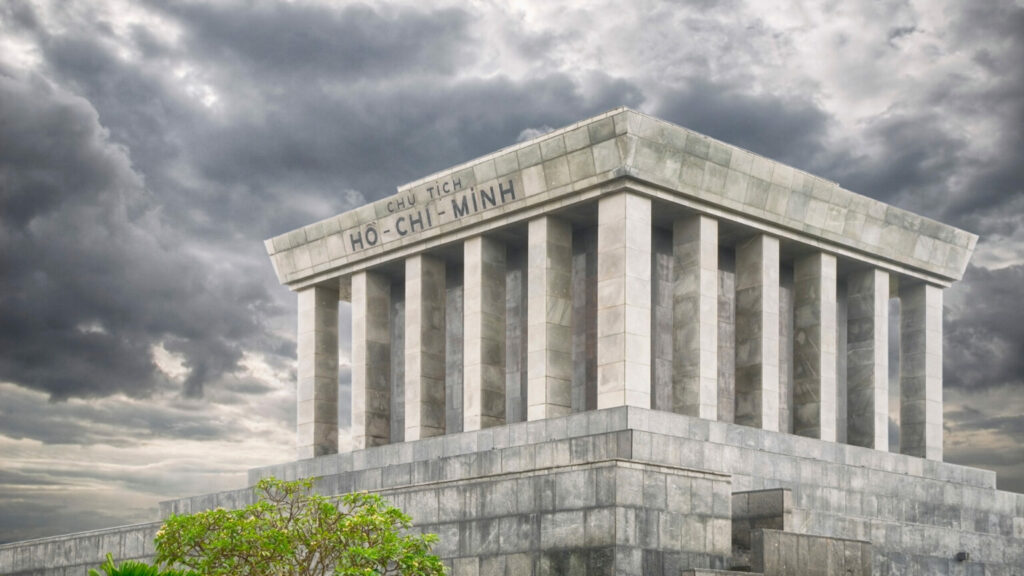 9. Visit Ho Chi Minh City in Vietnam
Ho Chi Minh City, or Saigon as it was formerly known, is the largest city in Vietnam with around 7 million inhabitants. The city has a lot to offer and it's highly recommended that you stop by on your tour of Asia.
In Ho Chi Minh, don't miss the Cu Chi Tunnels, a network of hundreds of kilometers of underground tunnels used during the Vietnam War. If you want to know more about the war, a visit to The War Remnants Museum is a must. Here you'll find a lot of information about the war and get a great insight into what it was like in Vietnam during the war.
Take a stroll along the famous Pham Ngu Lao street, known for its nightlife, bars and cafés. This can be especially tempting after a long day on the road.
If you're a fan of heights, we recommend visiting the Bitexto Finalcial Tower, which at 262 meters is the tallest building in Ho Chi Minh City. The Saigon Skydeck, located on the 49th floor, offers a magnificent view of the Saigon River and the rest of the city.
Notre-Dame Cathedral, built when Vietnam was under French rule and opened in 1880, is also worth a visit. Over the years, it has become one of the major attractions, along with the Saigon Central Post Office, which is located nearby. Like the cathedral, Saigon Central Post Office was built during the French colonial period and is a must-see attraction when in Ho Chi Minh City.
As a backpacker, you can't visit Ho Chi Minh without visiting Vietnam's answer to Khao San Road, Bui Vien. The street is well worth a visit and offers everything from massages and shopping to food and drink.
Trinus recommended trips and tours in Asia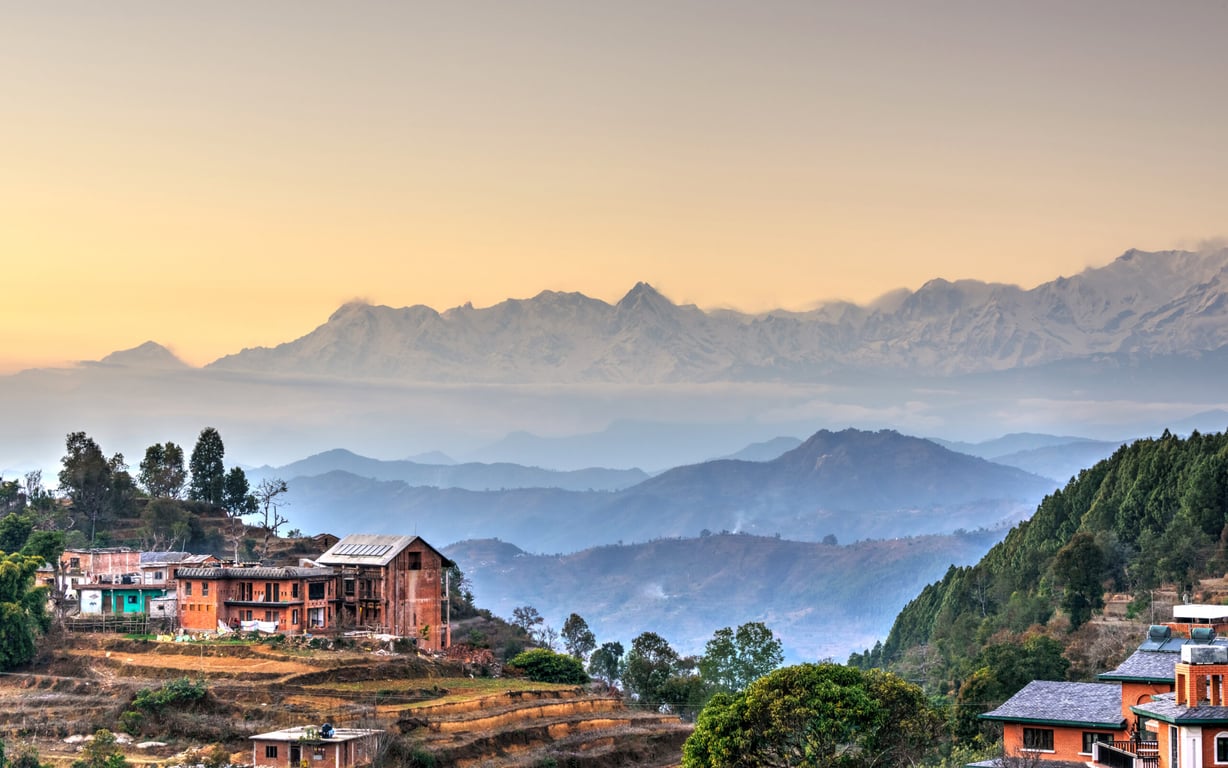 From the high mountains to the incredible wildlife, this trip is led some of the most amazing women your will ever meet.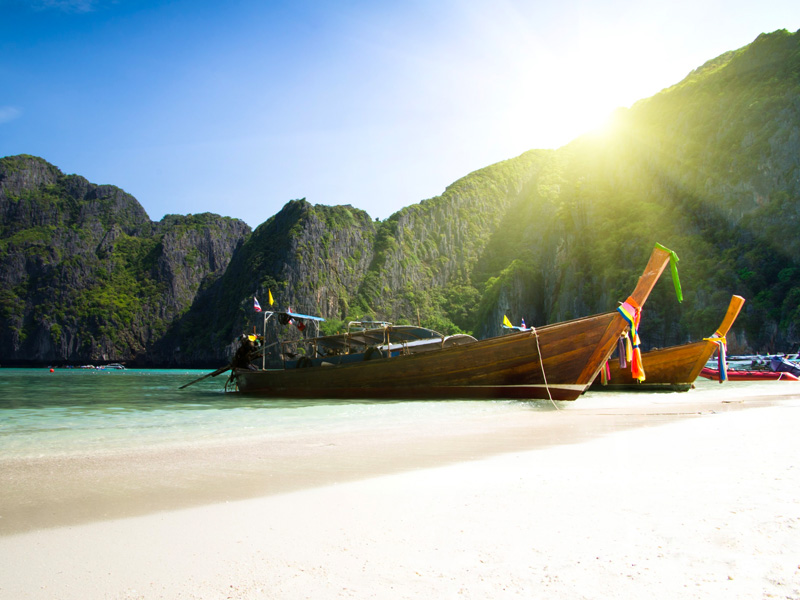 An incredible tour with real purpose taking you to the best beaches, amazing national parks, island trips, and deep delve in the north.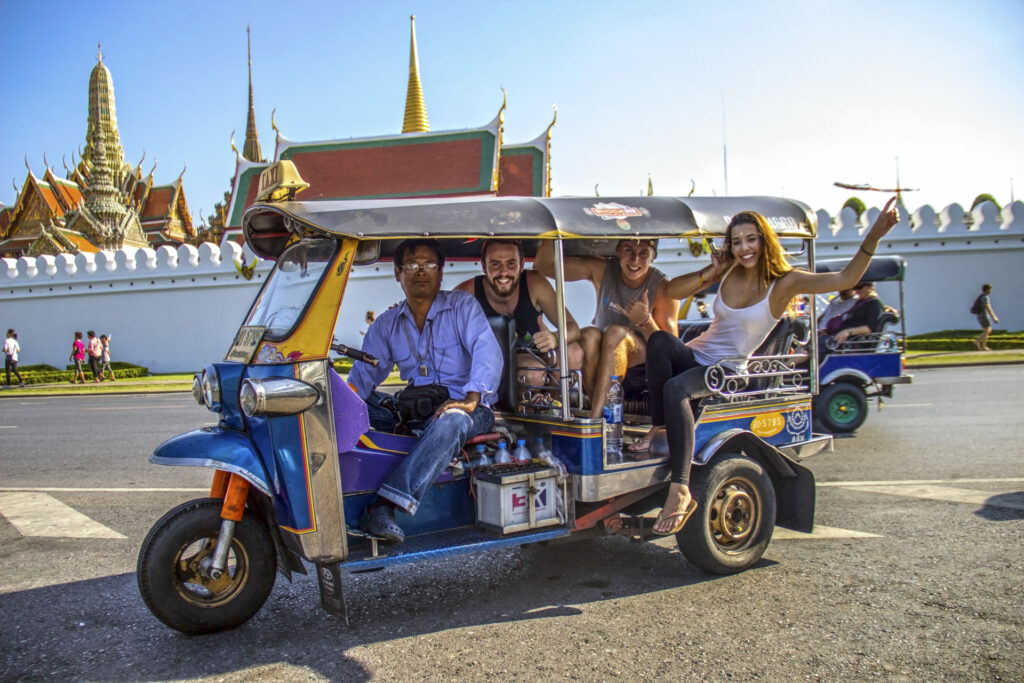 The very best way to really experience the awesomeness of Asia by combining the strikingly different countires of Vietnam and Thailand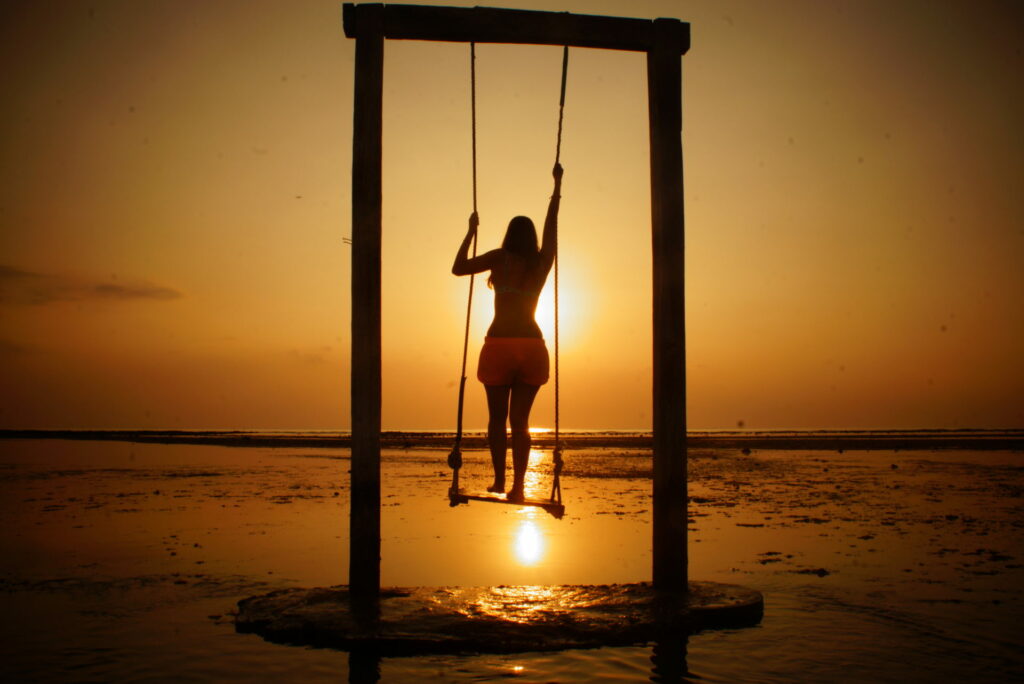 We think this is one of the best tours on the planet. Swimming with Manta Rays, get involved in local communities and an epic volcano sunrise are among just a few on things included.
How much does it cost to travel around Asia?
How much does accommodation typically cost in Asia
The cost of accommodation in Asia is very cheap. In Thailand, dormitory prices range from 200-700 THB, which is equivalent to 40-140 DKK for an overnight stay. In Japan, prices are a lot higher and an overnight stay in a dormitory costs from 2500-5000 JPY, which is equivalent to 150-300 DKK. In Cambodia, dormitory prices are around 10,000 KHR – 20,000 KHR which is equivalent to approximately 20-30 DKK. In Vietnam, prices range from 100,000-150,000 VND, which is equivalent to 50-100 DKK.
If you want a little more privacy and want to stay in a private room with air conditioning, you should probably expect it to cost around 80-160 DKK more than for dormitories. In Japan, you should expect it to cost a little more for a private room.
In the more touristy places and places where there aren't many options, expect it to cost around 10% more.
The cost of food in Asia
There are plenty of opportunities to save money on food on your tour of Asia, as long as you buy your food from street food stalls and avoid eating too much in restaurants and fast food chains.
When traveling in Asia, you usually spend between 100-150 DKK per day on food (if you don't eat in all the expensive places).
In Asia, the street food stalls are often where you get the best and cheapest food. A dish costs around 10-20 kr. in the stalls. If you're staying in touristy places, the price can be a bit higher.
Fast food restaurants are not much cheaper than they are in Denmark, and you may end up spending more money than you expected at McDonalds, for example. A dish at one of the local restaurants will cost around 25-50 DKK.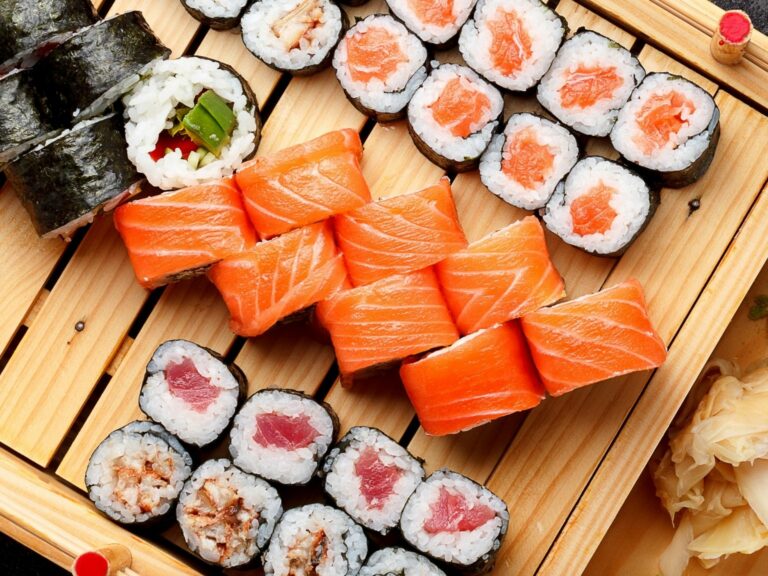 How to get around Asia
The preferred mode of travel in Asia is by bus. It's often the cheapest mode of transportation and the infrastructure in Asia is good in most places.
If you're traveling in Thailand, trains are also an option and they have some great trains where it's possible to sleep on board in a small bed. This is a great option if you want to save money on accommodation but pay a little extra for comfort rather than sitting up and sleeping on a bus.
One transportation option that is widely used is the ferry, which is used to get to and from the many islands in Asia. The ferries are usually in good condition. Some islands are not accessible by ferry and you'll need to take smaller boats to get to your destination.
How much does it cost to get around Asia
Flights in Asia are reasonably cheap if you're traveling with Air Asia, Thai Smile or Nok Air. If you keep an eye on their websites, they often have some great promotions, and it typically costs no more than $200-300 between major cities. This is without luggage, but it can be purchased very cheaply.
A longer bus ride of 6-7 hours costs around 50-100 kr. If it's at night, the price is around 100-200 DKK, depending on how far it is.
A longer train ride of 10 hours varies in price. During the day it costs around 100-200 and at night it costs around 150-300 if it's a train where you have the option to sleep on. Of course, the price also depends on which class you choose. We have assumed that you are traveling second class.
In the larger cities, public transportation prices are also cheap, with a bus ticket costing between 2-8 kroner and a train ticket from 7-12 kroner.
If you're traveling by taxi, we advise you to see if you can find a metered taxi, as you'll often end up paying over the odds in unmetered taxis.
As a backpacker in Asia, driving a Tuk Tuk is something most people want to try. A Tuk Tuk driver will often try to overcharge you, so our advice is to haggle as much as possible to avoid paying too much for your ride.
If you're offered an incredibly cheap Tuk Tuk ride, don't take it, as the driver will take you to different shops and try to get you to buy things you don't need.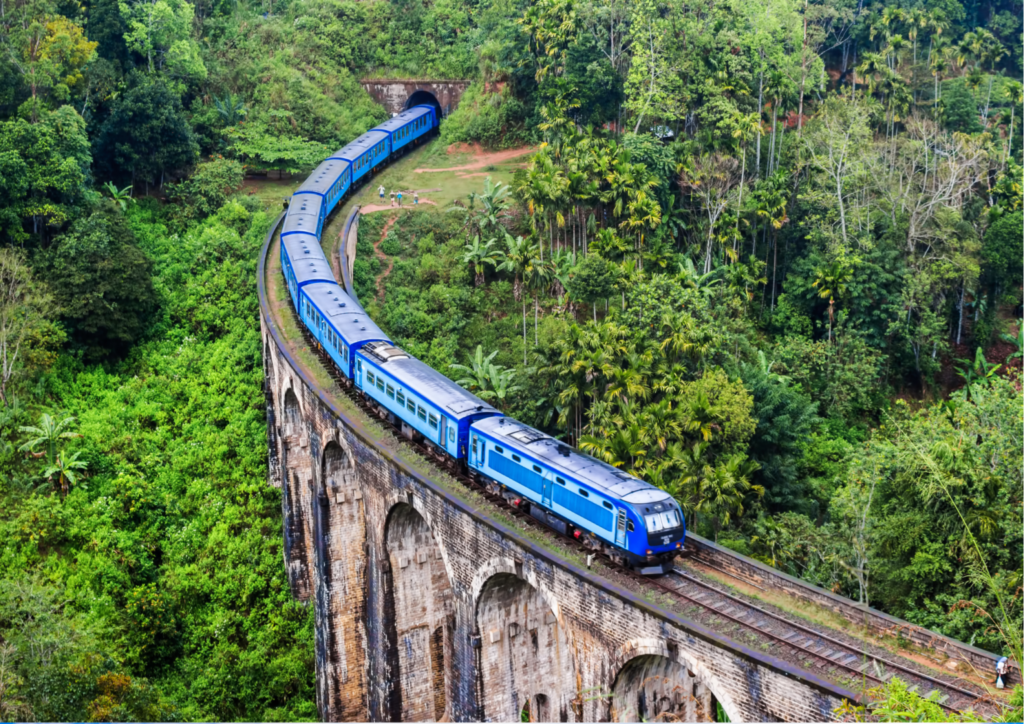 Private room in standard hotem
Daily budget
As long as you stay in hostels and avoid private rooms as much as possible, you can easily manage with a budget of 150-200 DKK per day. At the same time, try to eat at street food stalls or restaurants that aren't too expensive as often as you can.
However, if you want to spend a little more money on food and accommodation, a daily budget of 300 kr. would be more appropriate. If you're traveling in Japan, you should probably expect your budget to be double that.
However, be aware that if you drink a lot of alcohol, this will affect your daily budget.
When is the best time to travel to Asia?
We usually say that the best time to travel to Asia is between November and April, but since Asia is so big, it can vary a lot depending on where you travel in Asia.
Thailand
In Thailand, the best time to travel is between November and February, as this is when the weather is at its best. It doesn't rain much and the temperature is around 30 degrees. This is also the high season in Thailand and therefore prices can be higher than at other times of the year. The hottest months in Thailand are April and May.
The rainy season runs from June to October, but you can travel to Thailand during the rainy season. It can be extremely rainy at certain times of the day, but it's usually only a few hours a day.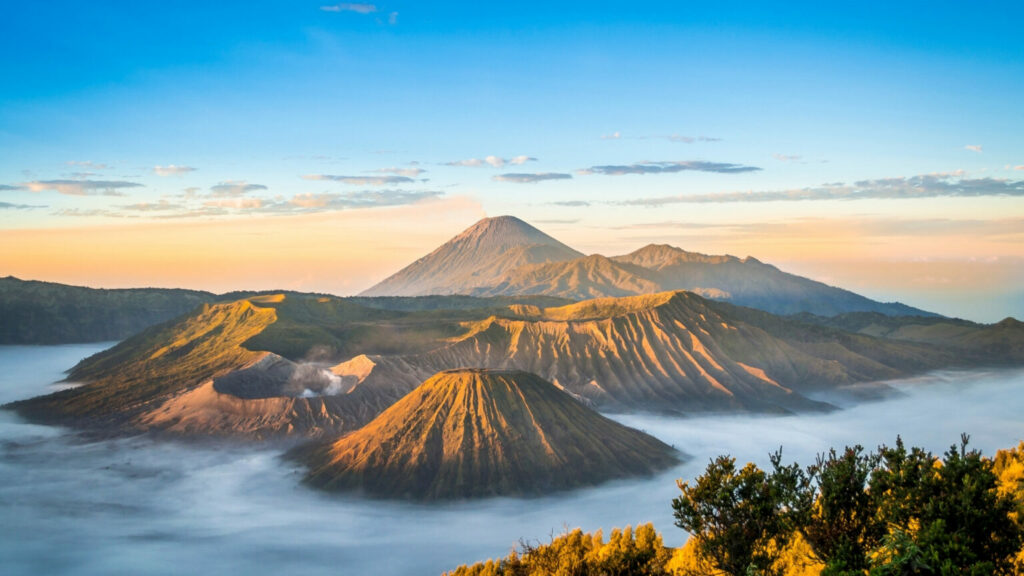 Indonesia
In Indonesia, April to October are the best months to travel. The temperature is 25-30 degrees and it's out of the rainy season.
From July to September is high season, so you may find that prices are a little higher than at other times of the year.
Vietnam
In Vietnam, the weather fluctuates depending on where in the country you are traveling. In the central part of Vietnam, around Nha Trang and Hoi An, the best time is from January to May. It's out of the rainy season and the temperature is between 23-30 degrees.
If you're traveling in Vietnam between June and August, the areas around Hanoi are best. In general, it's hottest in Vietnam between March and April and the rainy season is from May to September.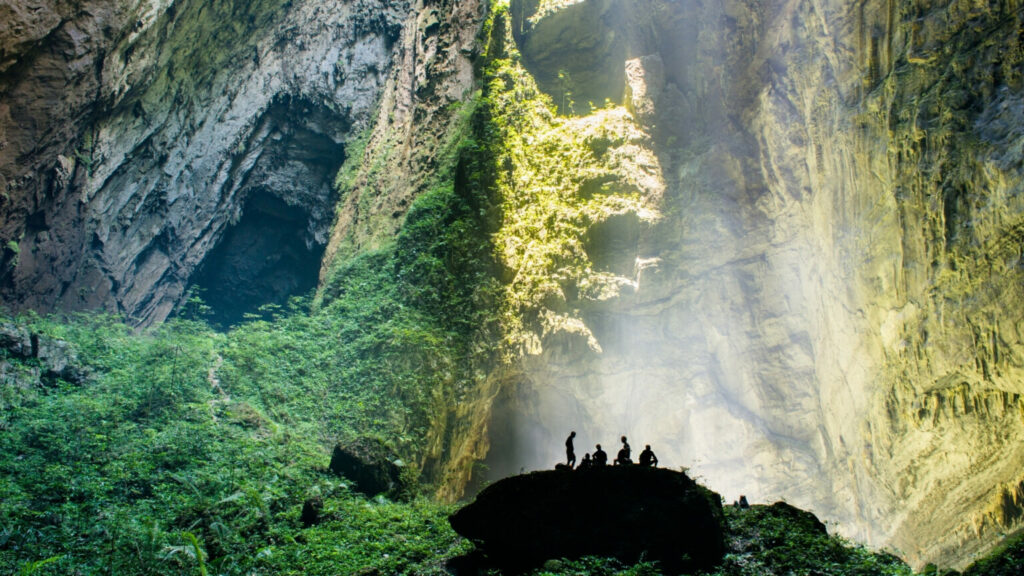 Nepal
In Nepal, the best time to travel is between October and December and the February to April, as it's outside the rainy and snowing season.
From October to February, it's a little colder than the other months, but it's still warm, with temperatures hovering around 30 degrees. The high season is also during this period, and prices can be higher.
Japan
In Japan, the weather varies depending on where you are in the country. It's hard to say which season is the best time of year to travel to Japan, as it depends on your preferences.
In summer, you can swim at one of the beautiful beaches. In autumn, you can experience the incredible fall colors, also known as koyo. In winter you can go skiing and in spring you can experience sakura, the cherry blossoms.
Temperatures in the summer months are around 25-30 degrees, so if you're looking for warmth, this is the best time to travel to Japan.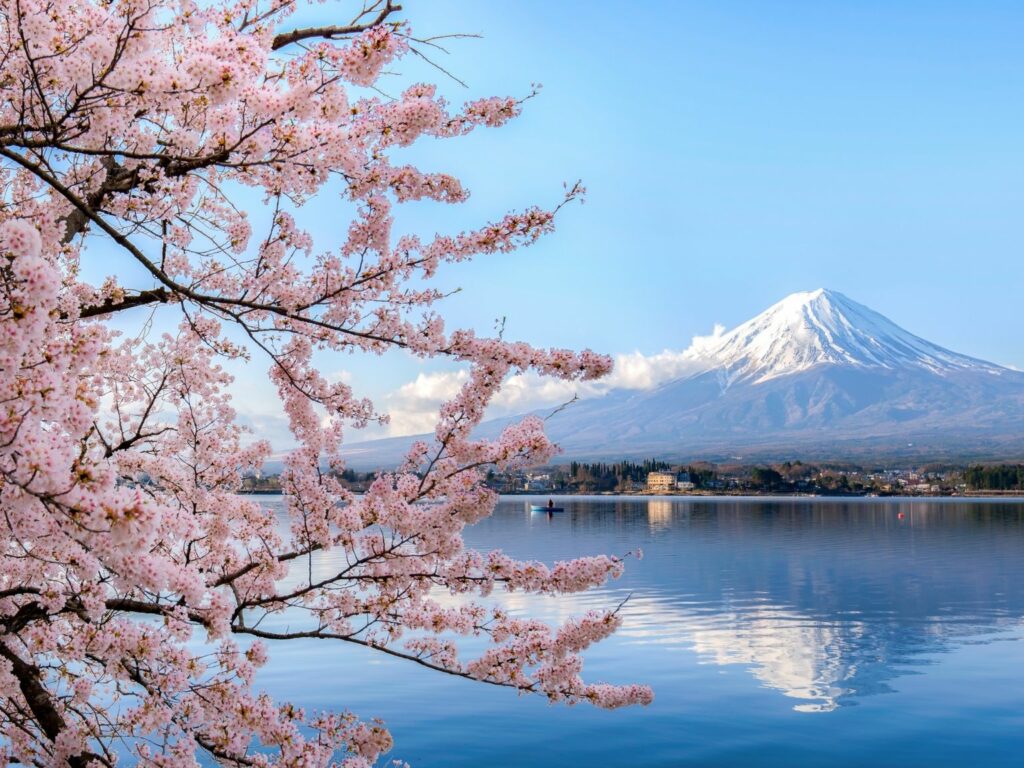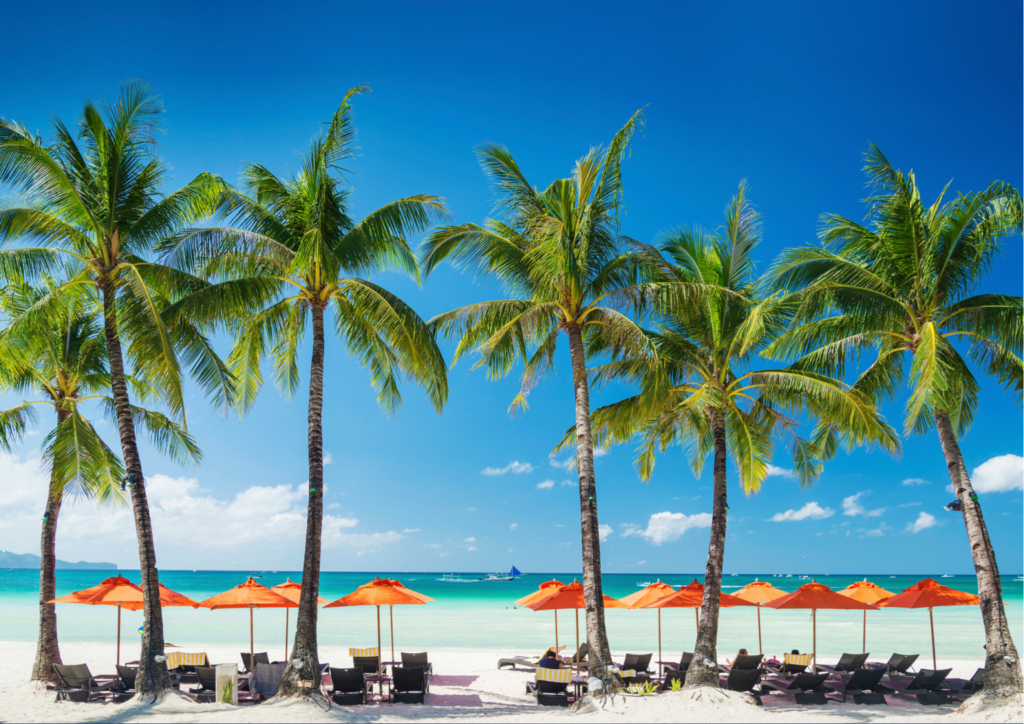 Philippines
Experiential travel to the Philippines is best between November and May, as the least amount of rain falls at this time. Between November and February, the temperature is around 25 degrees, while from March to May it is over 30 degrees. If you want to visit the Philippines during the summer period, the southern part of the Philippines is the best place to do so, as you will avoid too much rain.
If you want to be on the safe side, November to May is the period with the best weather in Asia.