Top 10 Islands in Asia for youth
Are

you

ready

for

paradise

?
Tropical trips to Thailand, exotic tours to the Philippines and adventurous experiences in Bali. We've selected the absolute best for you if you're traveling around Asia during your gap year.
If you're dreaming of warm skies and experiences galore, we think you should travel with Trinus Rejser to these amazing islands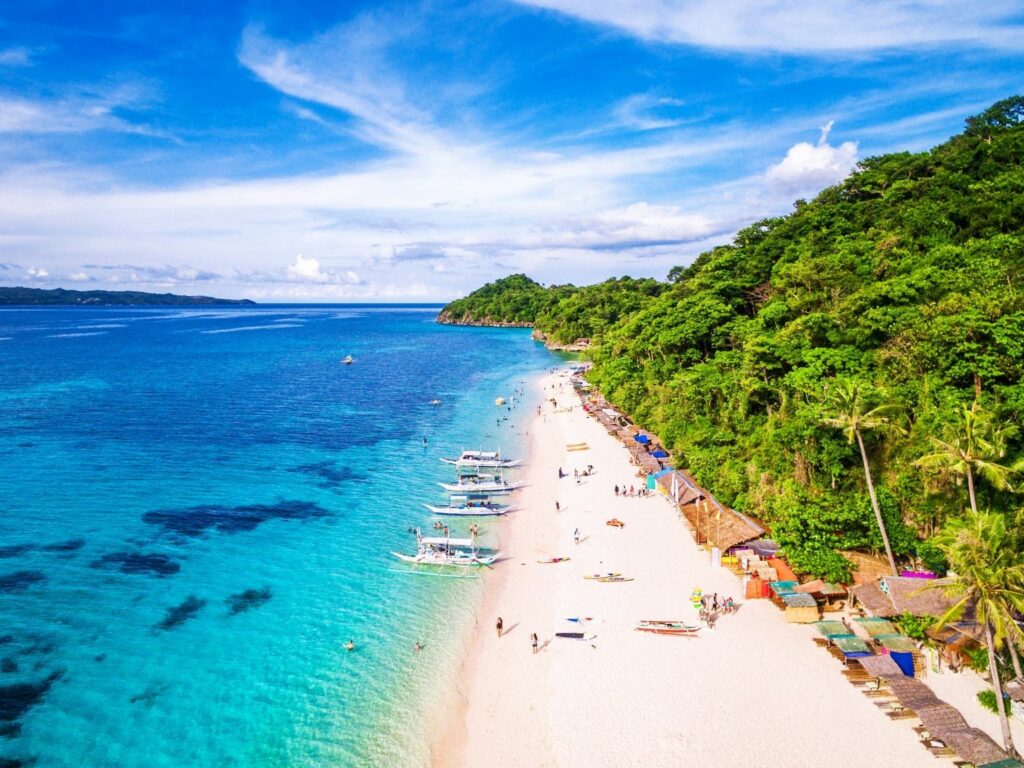 1

.

Koh

Lipe

in

Thailand
If you want to go south, like, really south, why not travel to Thailand's southernmost island? We're talking chalk-white sandy beaches, deep-sea diving, freshly caught seafood on Sunrise Beach and festive evenings on Pattaya Beach.
The entrance to this island is divinely beautiful and although Koh Lipe takes a little extra time to get to, it's well worth the trip. This is a tropical paradise of an adventure trip.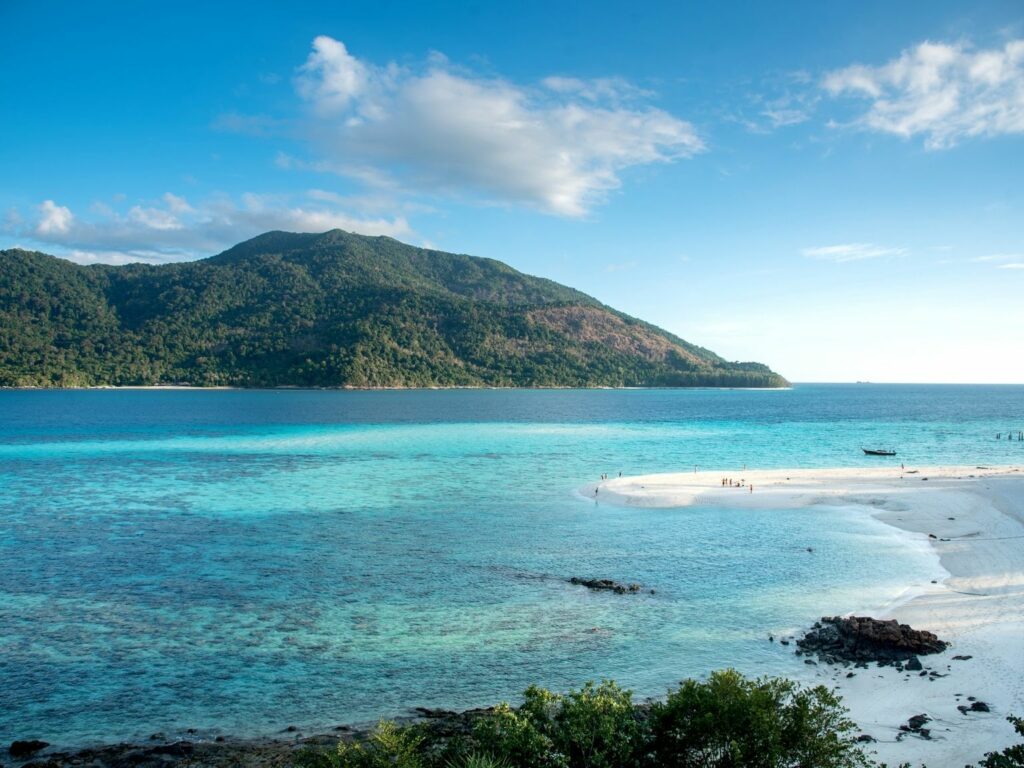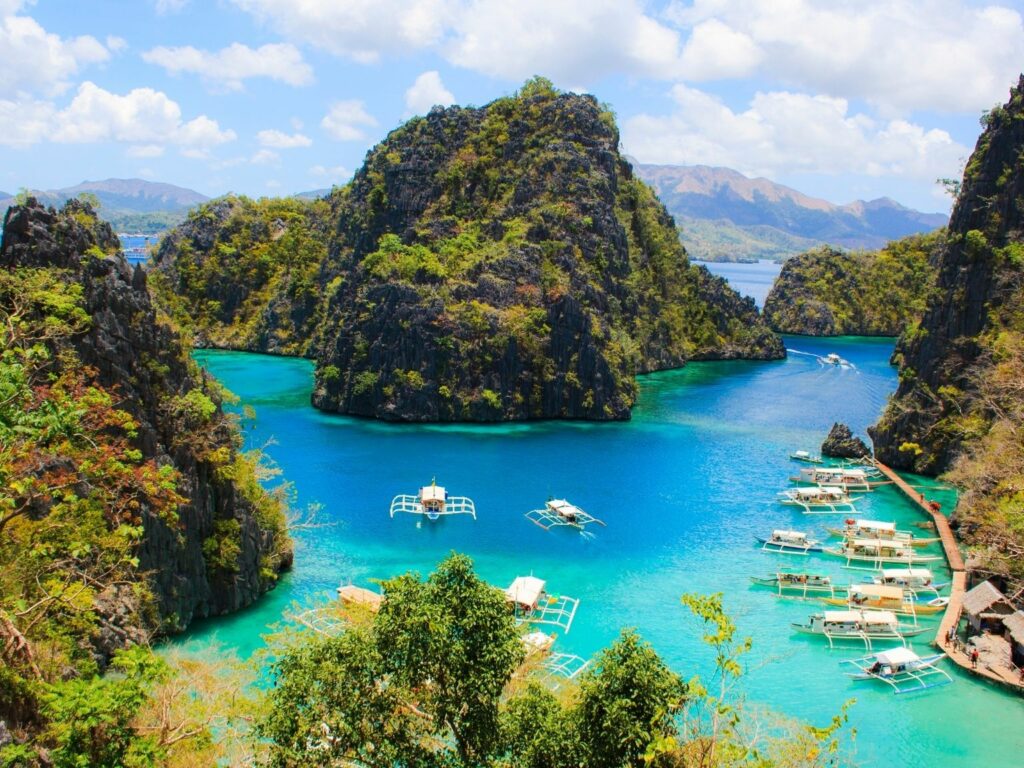 2

.
Boracay in the Philippines
One of the most popular islands among backpackers in the Philippines, and rightly so, because it's beyond beautiful. There are water sports galore, hammocks in every palm tree and fire dancing under a crystal clear starry sky on a beautiful summer evening.
Boracay is mostly walkable, and if you need a nap or want to maintain your tan, the 4 km long sandy White Beach is the place for you. By the way, the average year-round temperature is 28-31 degrees. That's just about manageable.
3.
Koh Phi Phi in Thailand
The pictures you've always dreamed of, the beach parties you never knew existed and an atmosphere so enchanting you'll forget time and place. Koh Phi Phi is a place unlike any other. On this wonderful island, there are no cars, there's a fire show on the beach every night and the lookout from the top of the island is worthy of an Oscar statuette.
Koh Phi Phi is a true backpacker island, so if you're looking for world–class parties, the biggest laughs and worldwide friendships, then a trip to one of Thailand's coolest islands is the obvious choice. One of our own personal favorites, Koh Phi Phi, is just that special and a tour of Asia should include this.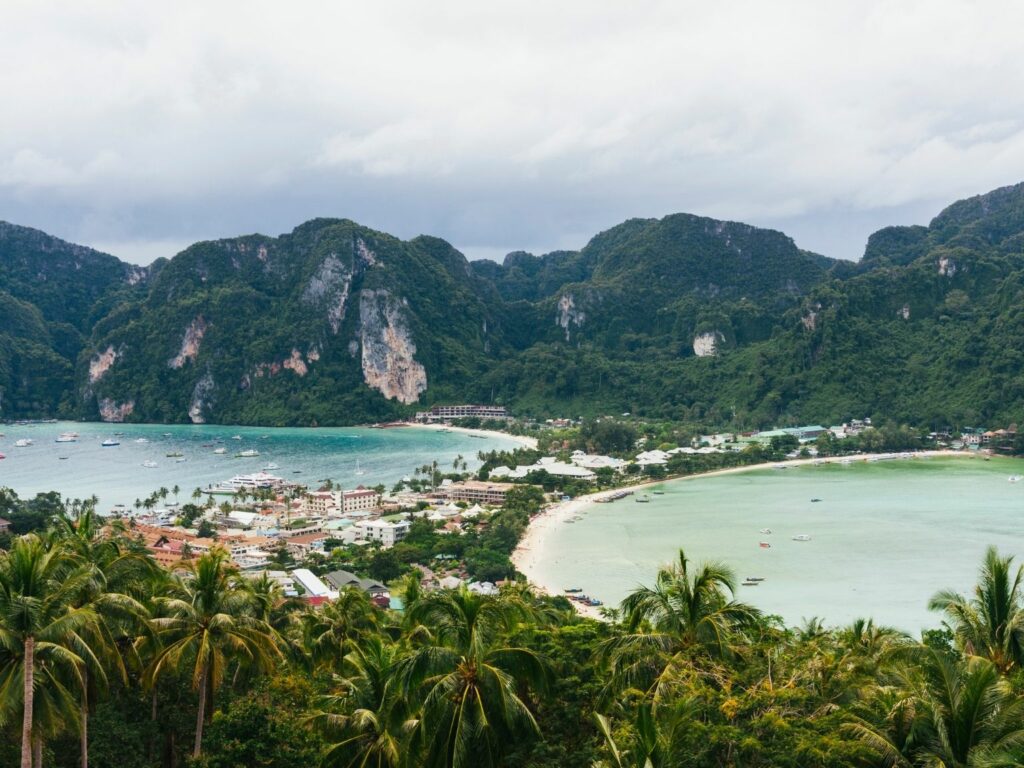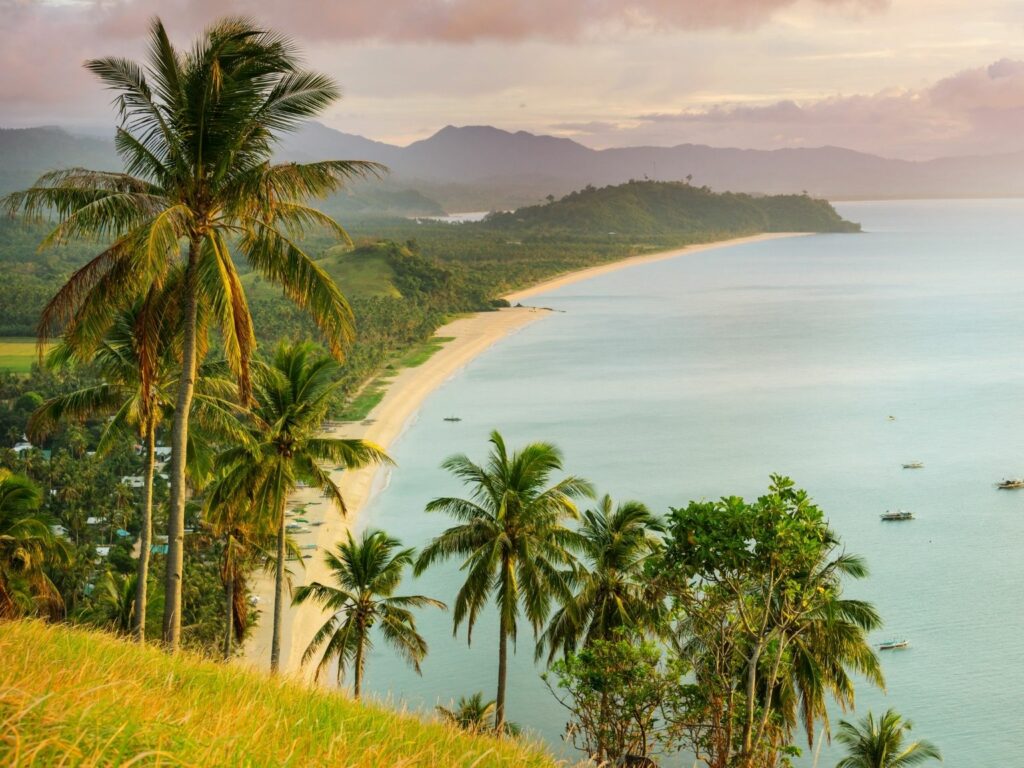 4

.

Palawan

in

the

Philippines
The fifth largest island in the Philippines offers climbing, hiking, caves, amazing snorkeling and diving opportunities and some of the most colorful water you'll ever see.
In the north of the island you'll find the popular spot El Nido, which you've probably seen pictures and videos of before. This place is the epitome of Filipino paradise! Palawan is especially known for its breathtaking rock formations, which, together with the turquoise waters, create the perfect picture-perfect memories of your trip to Asia and the Philippines.
5.
Bali
in
Indonesia
You've heard of it, right? The island with all the surfers, big waterfalls and colorful rice paddies? – If not, let us refresh your memory. Bali is the place that always pops up on your social media feeds and looks like a completely different planet.
It's where backpackers flock to party in Kuta, where culture meets nature in an enchanting encounter in Ubud and where explorers head to Lovina to spot dolphins and watch the island's beautiful sunsets. The name "Bali" alone evokes something exotic, doesn't it? A trip to Bali is a journey into Indonesian culture and an experience in a true paradise.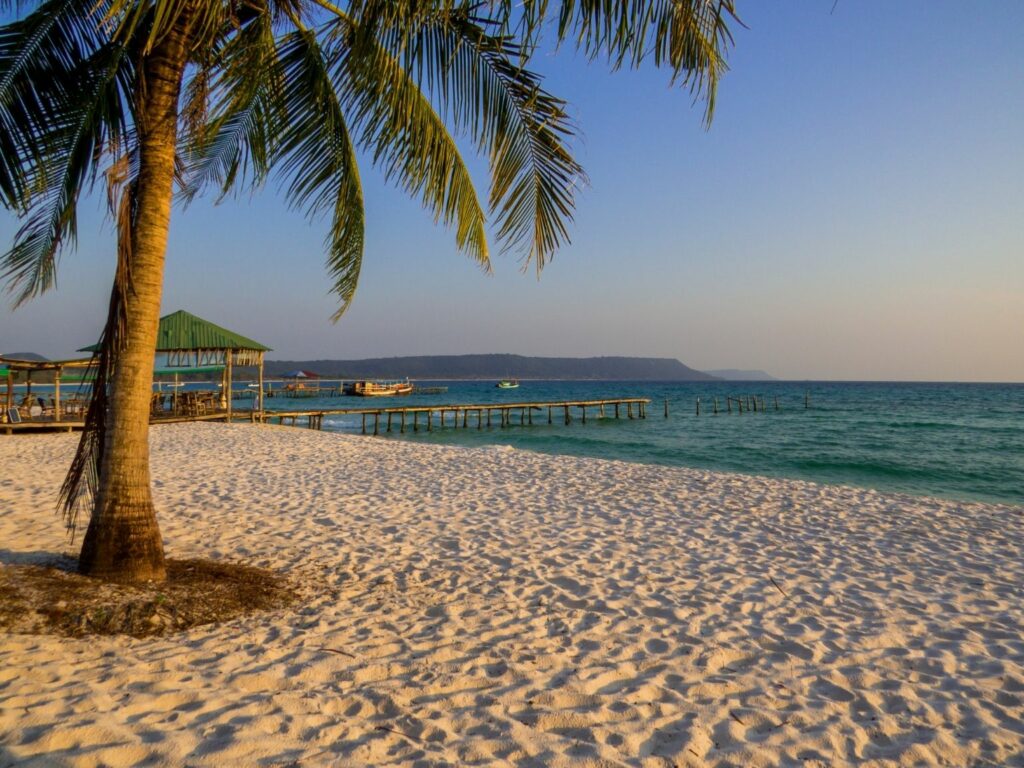 6

.

Koh

Rong

in

Cambodia
A short boat ride from the coastal town of Sihanoukville, you'll find unforgettable sandy beaches and impressive jungle scenery on Cambodia's largest island, Koh Rong. In Sihanoukville on the mainland, the streets are bustling. There are parties on both beach and sea all day long, but on Koh Rong you can find your inner zen and get lost in the shade of the palm trees.
Koh Rong has become a popular backpacker destination in recent years, so you'll always be able to find a party or two. However, Koh Rong is mainly a relaxing paradise. Make sure to visit Pagoda Beach and Long Beach, where you can sail longtail boats and color test your tanline against the chalky white sandy beaches.
7

.

Bohol

in

the

Philippines
The so-called "Chocolate Hills" are probably Bohol's biggest attraction and rightly so. The name comes from the color of the treetops, which in the dry months turn from green to brown, resembling a landscape of natural chocolate fountains.
The nature on this island is deeply impressive and the Mag-aso waterfall, Francisco Dagohoy caves and the unique opportunities to spot whales and dolphins in the island's surrounding bays make Bohol truly special. An adventure trip to the Philippines is not complete without a trip to Bohol.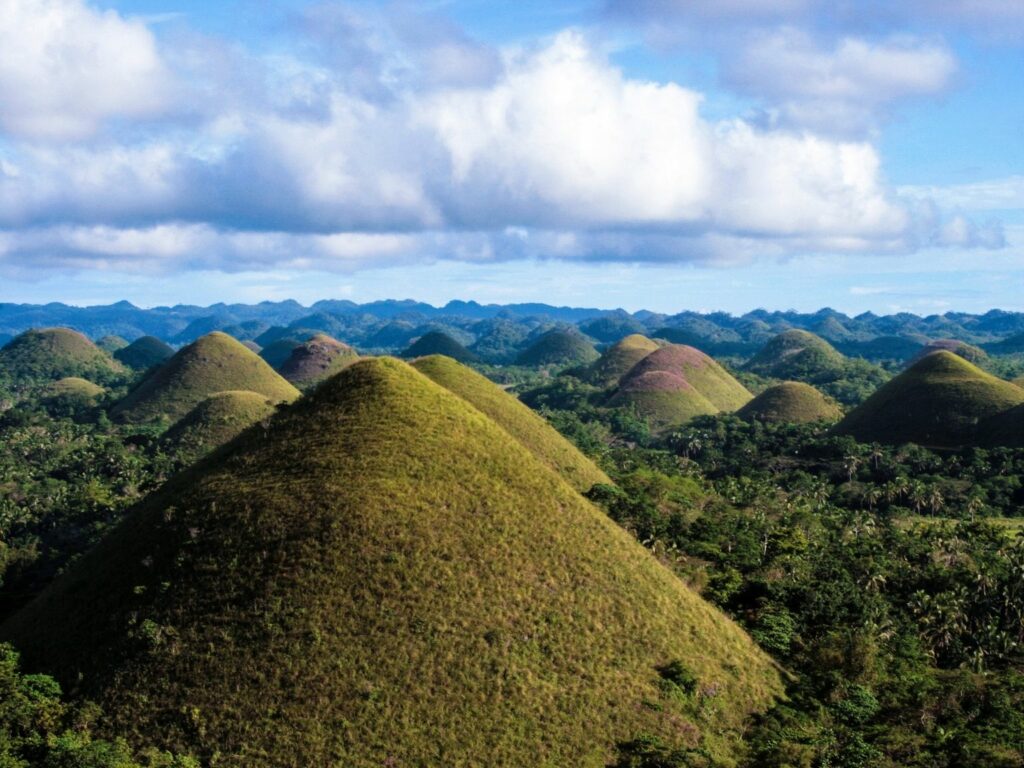 8

.
Koh Samui in Thailand
Thailand's second largest island, Koh Samui, is a true backpacker mecca. On Koh Samui you'll find hostels to suit all tastes and backpackers from all over the world, all looking for the same thing. Party, color, friendship and adventure.
Koh Samui is a popular destination for group travel and young travelers in general, which is why this island is the perfect spot to kick-start your gap year in the most colorful way. The island is best experienced on a scooter, so strap on your helmet, drive carefully and get ready for the feeling of freedom at its best.
9

.
The Gili Islands in Indonesia
Three tiny islands, a short boat ride from Bali and one of the safest and cheapest places to dive in the world. Gili Trawangan, Gili Meno and Gili Air offer everything from icy coconuts to warm tropical nights, and we can't get enough of these three gorgeous islands.
On the largest of the islands, Gili Trawangan, you'll find the big parties and the best diving. On Gili Meno, the smallest of the islands, you'll find a relaxing paradise where you can slow down and on Gili Air you'll find the best of both worlds. What they all have in common are the beautiful beaches, the unique opportunities to experience life underwater and the social atmosphere that makes it easy to meet new people. The Gili Islands are really just amazing.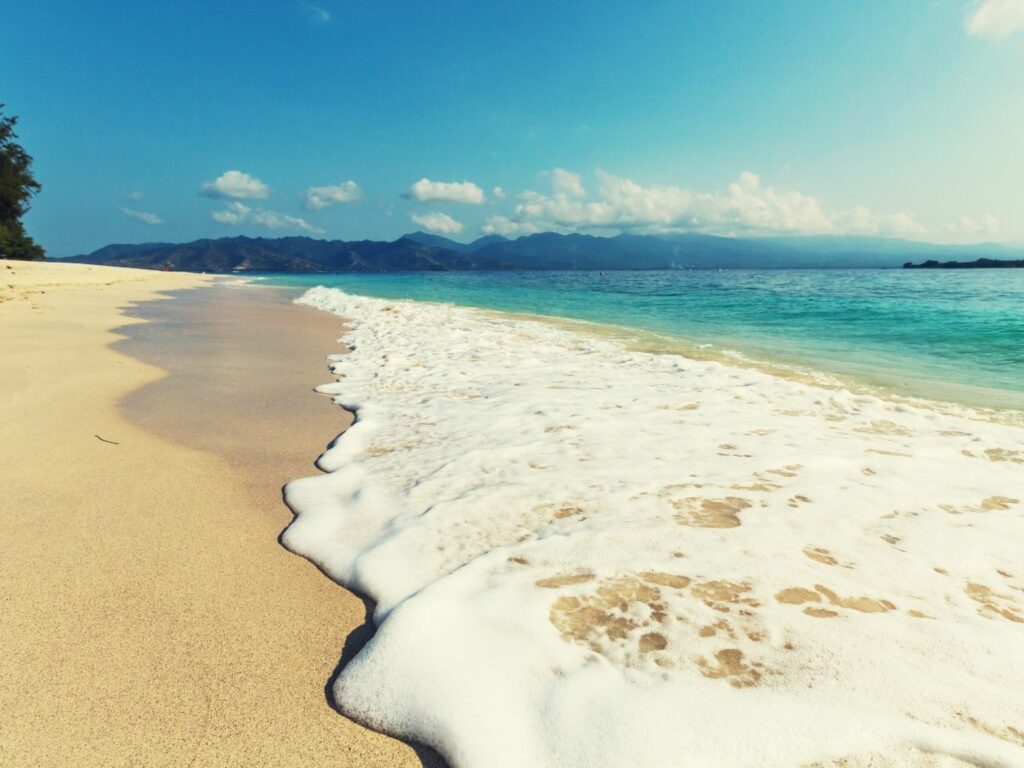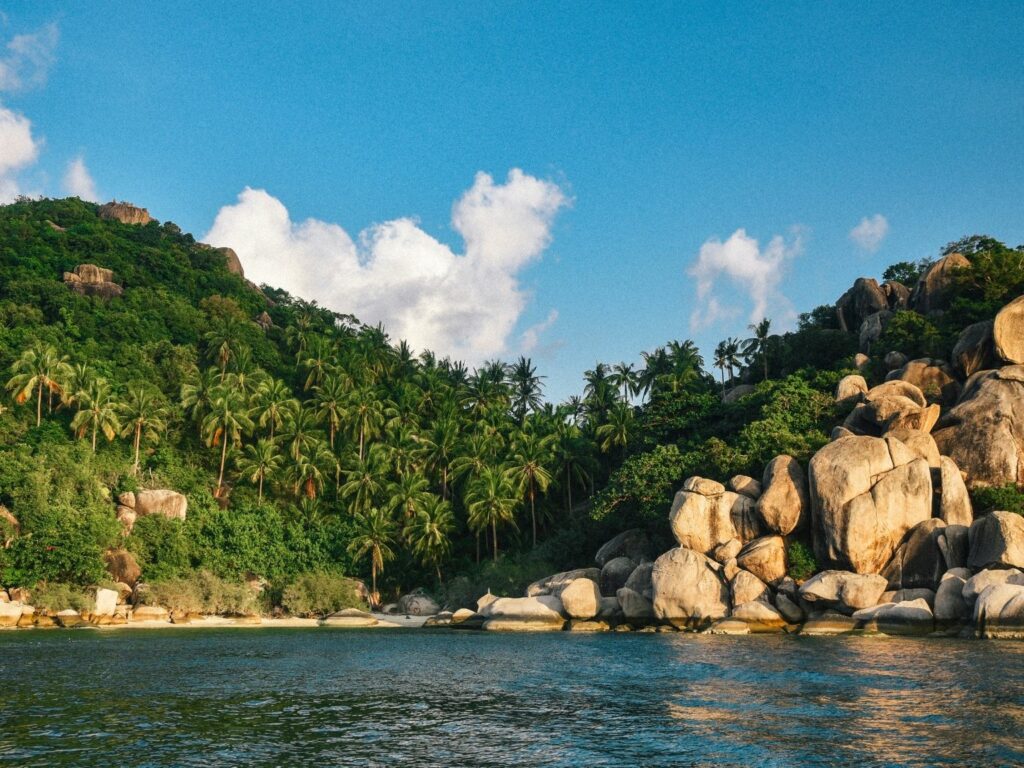 10

.
Koh Tao – Thailand
Bounty island, diving paradise, and turtle island, Koh Tao has many names and it certainly lives up to all of them. Not sure where to take your diving certification? Koh Tao is waiting for you with some of the cheapest prices and best facilities on your trip to Asia. Just put on your diving mask and you're ready to go!
Are you more into taking some amazing photos? Then the two viewpoints John-Suwan Viewpoint and Koh Nang Yuan Viewpoint are just the spot for you, overlooking the entire Bounty Island. Koh Tao may be one of the smallest islands in Thailand, but it's one of the biggest when it comes to adventure.
Trinus recommended trips and tours in Asia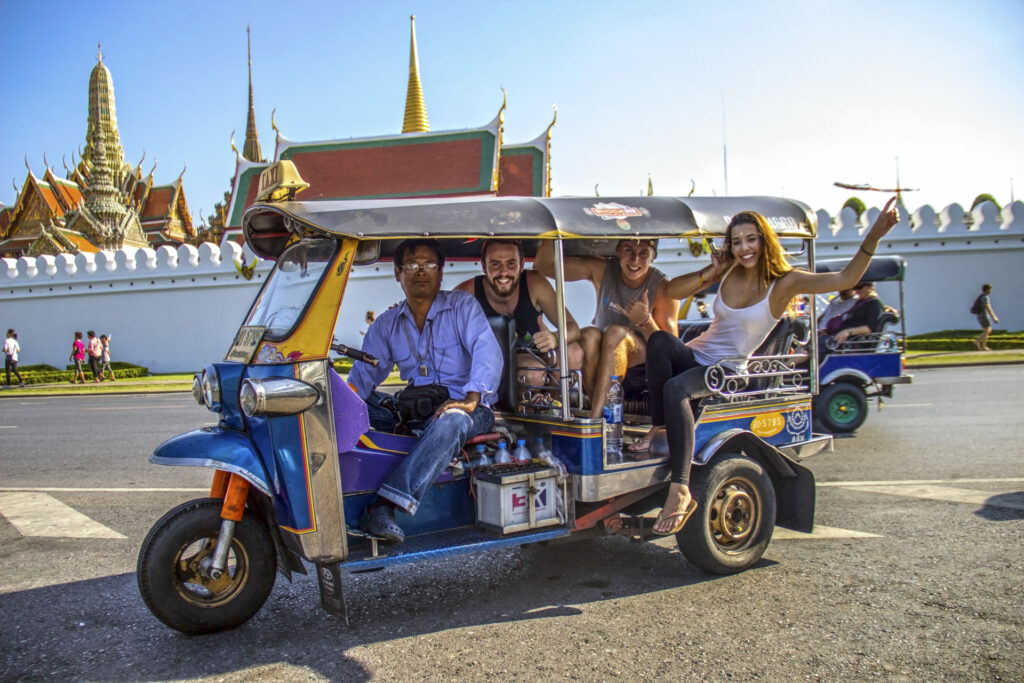 The very best way to really experience the awesomeness of Asia by combining the strikingly different countires of Vietnam and Thailand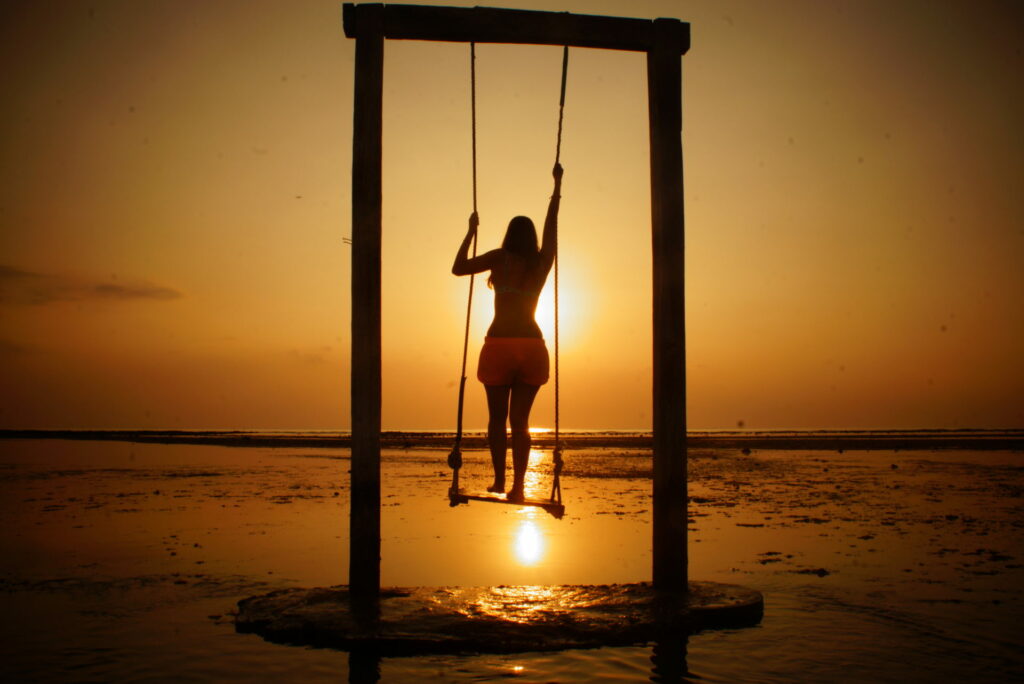 We think this is one of the best tours on the planet. Swimming with Manta Rays, get involved in local communities and an epic volcano sunrise are among just a few on things included.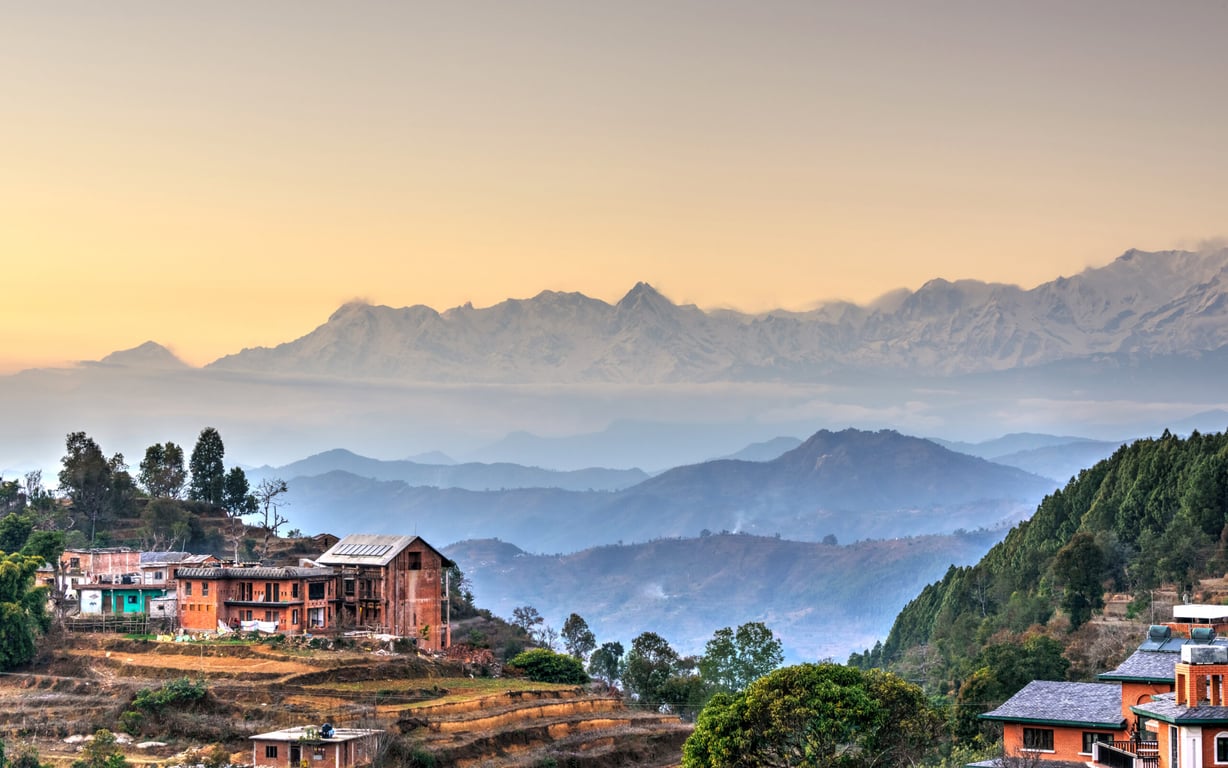 From the high mountains to the incredible wildlife, this trip is led some of the most amazing women your will ever meet.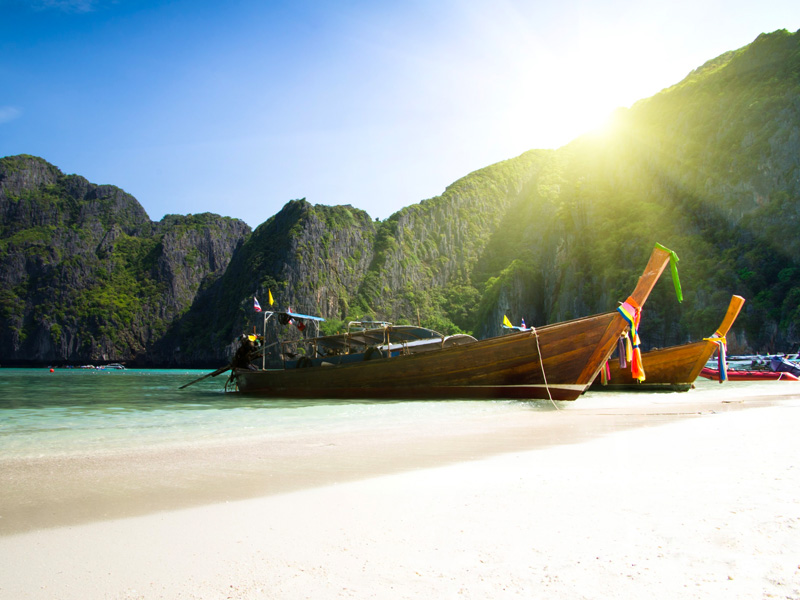 An incredible tour with real purpose taking you to the best beaches, amazing national parks, island trips, and deep delve in the north.
Inspiration about Philippines
Asia is a true island paradise
You'll find plenty of activities, places to enjoy the peace and sublime views in Asia. Sometimes the smallest dots on the world map are some of the most precious and memorable destinations.
We know you want to capture the best memories and the most beautiful places, so if you want to know the absolute best places to get the perfect shot, read on in our photos to take in Asia articles.
Want to take the coolest photos?