10 photos you should take in Bali
There's something special about Bali
Do you have a flair for photography? Do you, like us, see the beauty of wandering around an island surrounded by waterfalls, beaches and temples? Join Trinus Rejser on a tour of Bali. You'll get some of the most unique travel photos you can imagine, and your trip to Bali will probably require the biggest memory card on the market, because your camera will be working overtime here.
Check out our Group Tour to Bali and the Gili Islands!
Bali is truly your camera and Instagram's best friend, but where and how do you bring the most beautiful photos of Bali to life? Let us take you by the hand and lead you through the Balinese paradise that many young people travel to.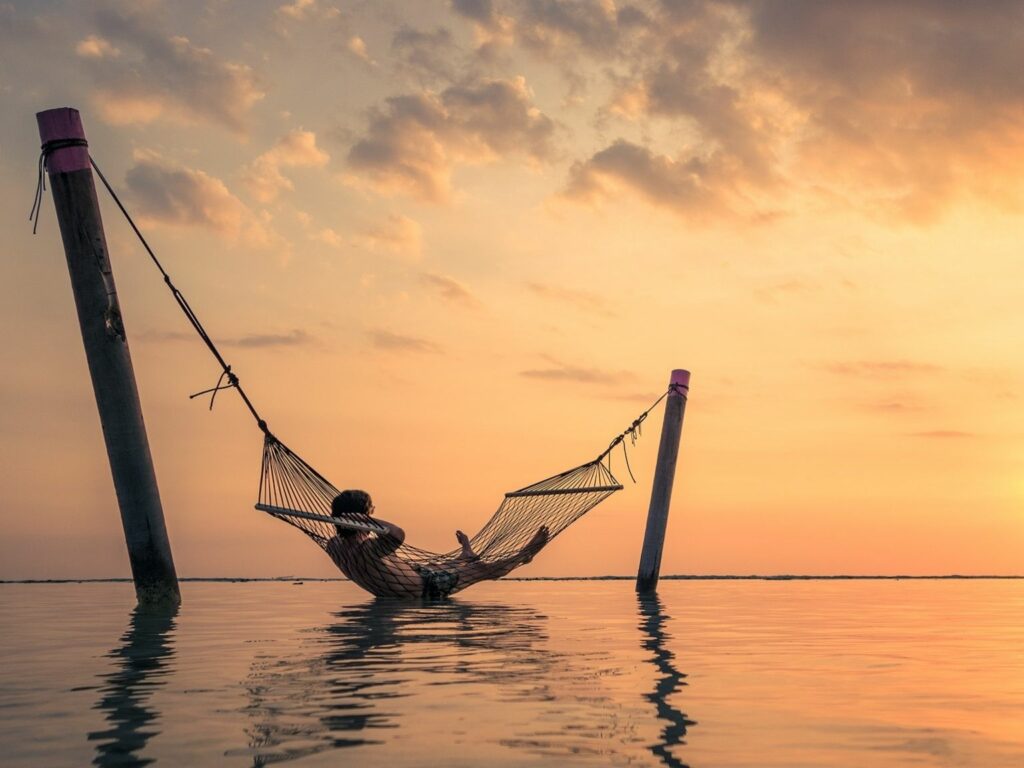 See the 10 photos you must take in Bali here
1

.

Wanagiri

Hidden

Hills

Lookout
Panoramic views of Lake Buyan and Lake Tamblingan are just one of the incredible sights that await you in this "hidden paradise".
The name "Hidden Hills" is actually a bit funny, because although the location is hidden away in the northern part of Bali, it's certainly not unfamiliar territory for backpackers. Adventurous travelers flock here to take pictures in the wooden constructions of bird nests, boats, rocking chairs and viewpoints, all of which stick out of the jungle landscape and look out to the horizon for beautiful views.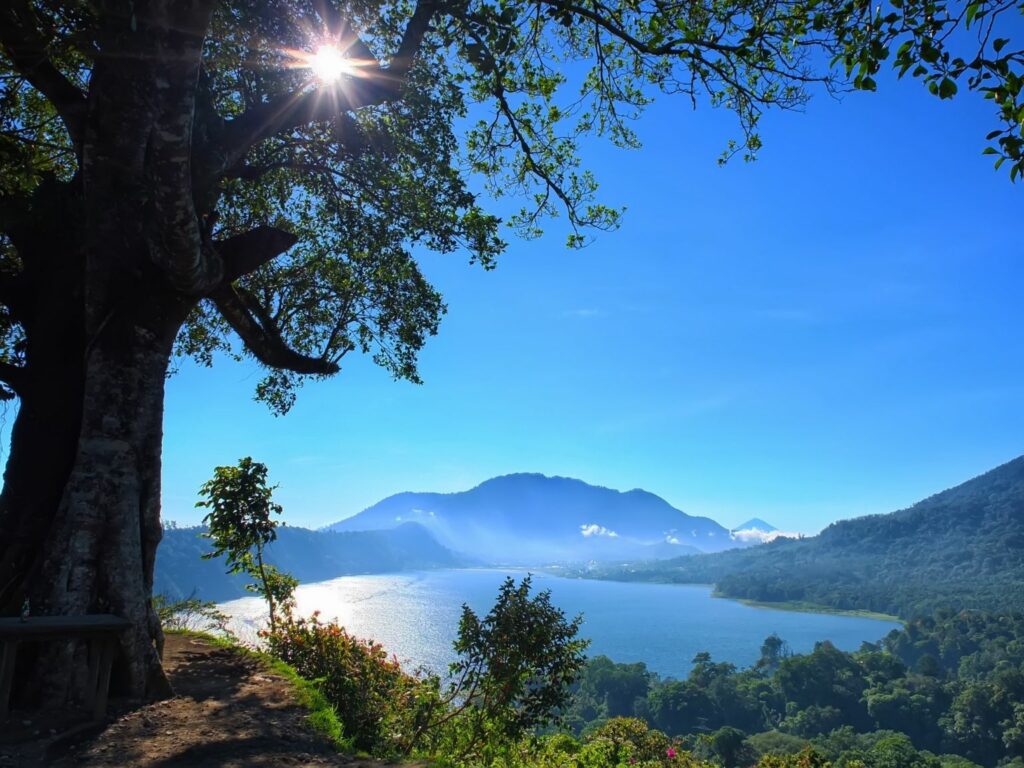 2

.

Uluwatu

Temple
A temple perched on the edge of a cliff with the ocean as its backdrop? Surely this can only be in Bali! The picture worth a thousand words awaits you and if you want to avoid the crowds (because there are a lot of people), come at sunrise and enjoy it all to yourself.
When you're touring Bali, it's all about the temple safari, and this is definitely one of our personal favorites. But be careful out there, it's not like looking down from the 5-meter diving board at the swimming pool. This is actually 70 meters down!
If you're not so much into heights as you are into exploring underwater, visit these 5 countries to experience the best scuba diving spots recommended by us.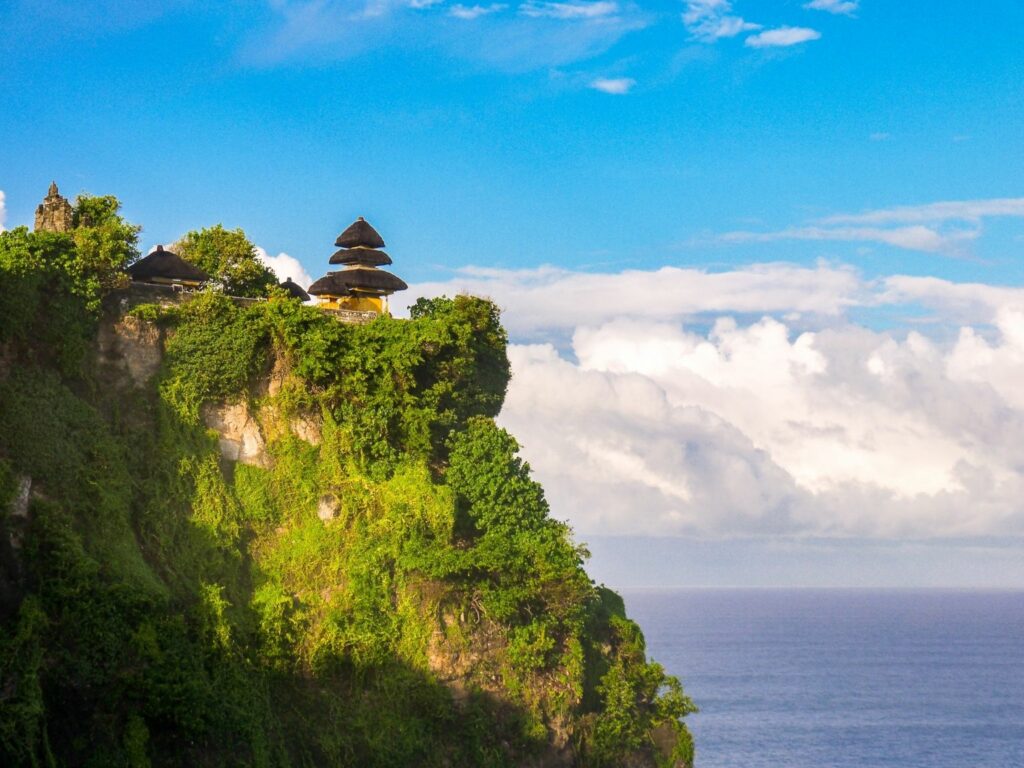 3.
Aling
Aling
Waterfall
In the north of Bali, you get adventure at its best! In Aling Aling Waterfall and the surrounding waterfalls, you can cliff jump and slide down natural slides that will get your adrenaline pumping.
The most beautiful photo is taken as you walk down the stairs towards Aling Aling Waterfall, with the mist from the waterfall in the background, yourself in the middle and the soaking wet stairs in the foreground. It's a good idea to have a travel companion with you during your trip to Bali, because getting the perfect shots is often a two-man job on an adventure trip like this.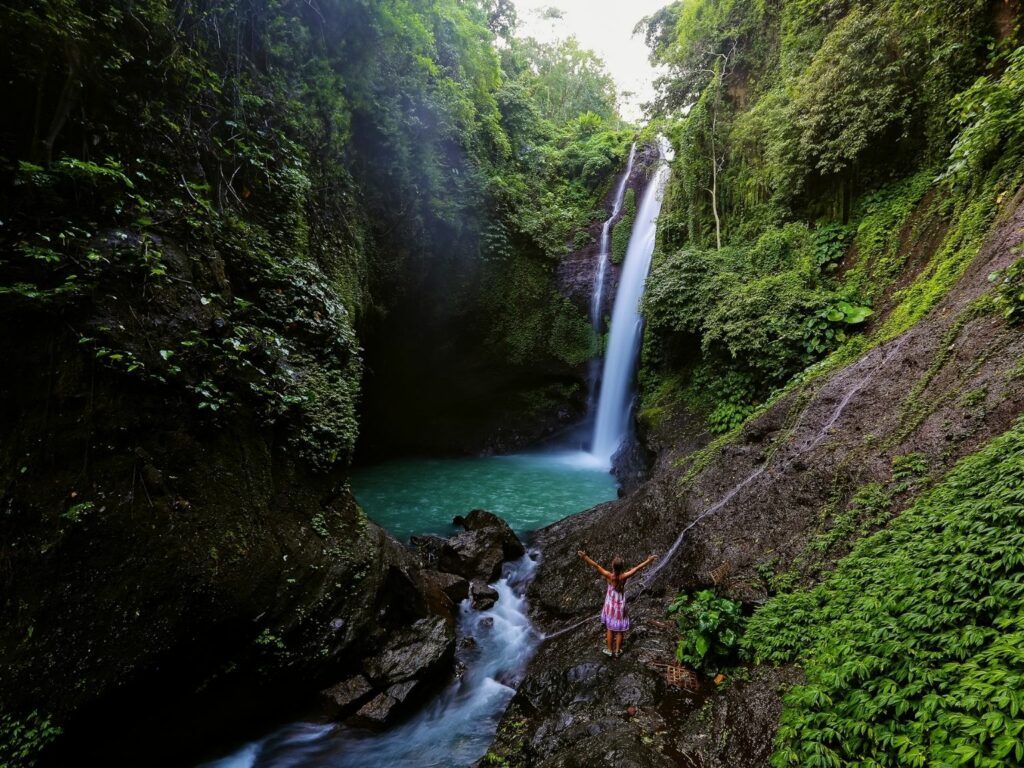 4

.

Sea

Temple

Tanah

Lot
Sunset, sunset, sunset!
The photo of Tanah Lot temple should be taken as the sun sets over the horizon and all that's left is the sound of your camera flashing away.
For a truly unique shot, every 210 days (yes, it sounds strange), the Tanah Lot temple is transformed into a phenomenon of color and ritual offerings as the holy Buddha Cemeng Langkir Day is celebrated in grand style. The temple is extremely popular and most group tours to Bali often stop by, so it's likely that you'll never be alone out there.
There's a lot to experience in both Bali and the Gili Islands, which is why we're giving you a Top 10 experiences in Bali and the Gili Islands, so you'll have an adventure trip with the best memories.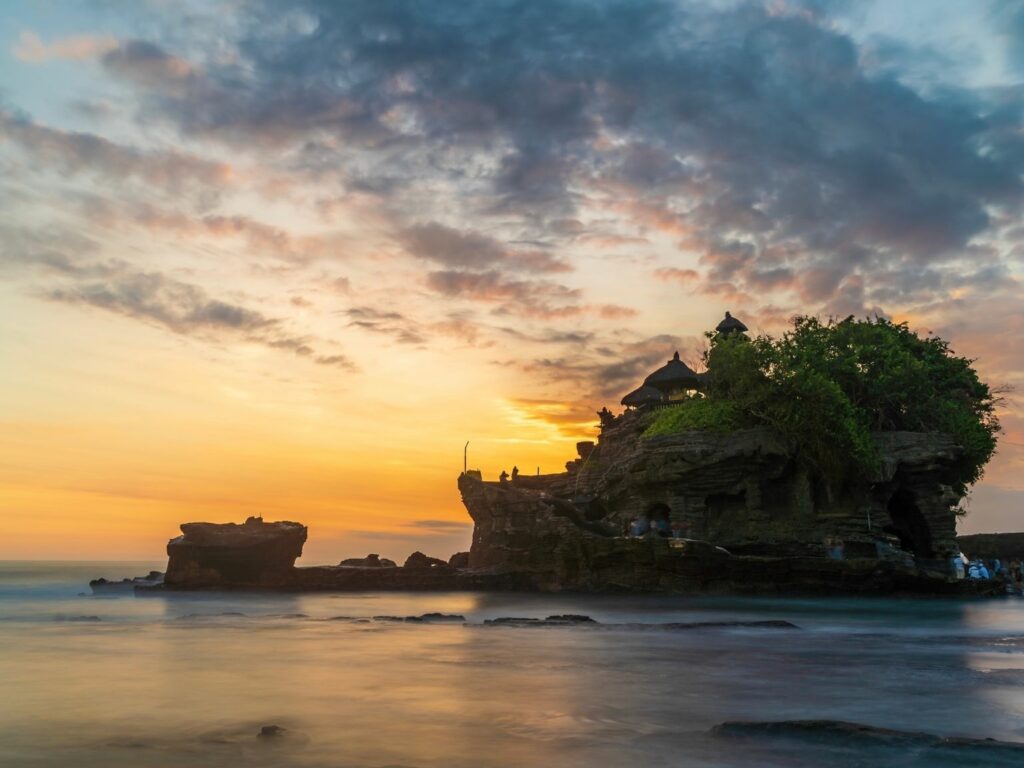 5.
Bali
Swing
Probably the most popular image among tourists, backpackers and travelers to Bali in recent years. A swing swinging from the jungle over tree and palm tree tops, with the beautiful Ayung River as its starting point and yourself sitting on the swing. It doesn't get much better than that, does it?
Depending on the season, weather and wind, you'll experience daily queues to get that perfect shot, so you'll need to be patient. Just a 20-minute drive from Ubud or 1.5 hours from Kuta, you'll find this place that photographers, bloggers, Instagrammers and adventurous backpackers of all kinds flock to day in and day out.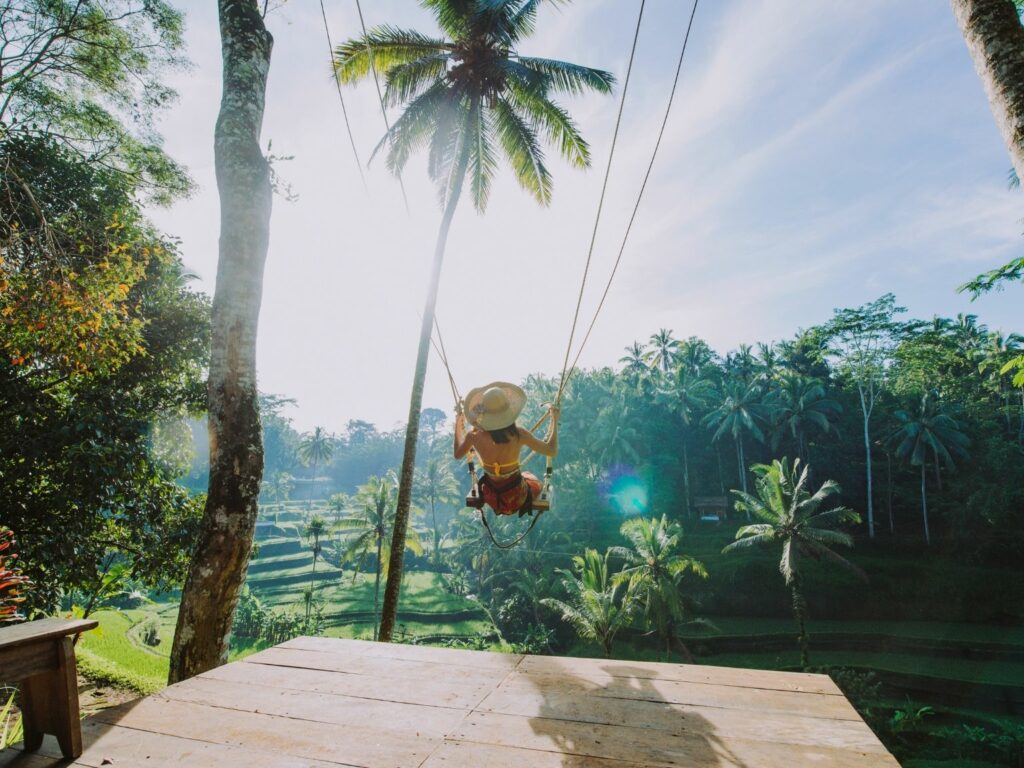 6.
Tibumana
Waterfall
When visiting a waterfall in Bali, it's important to arrive the day after a rainfall! When the waterfalls have been rained on, you can hear them from afar and the sight of the endless amounts of water pouring down is just something special. Tibumana waterfall is one of the lesser–known waterfalls, which means that at the right time of day you can take your money shot with no one else in the picture but you and your waterfall.
A little tip from here! Bali has many waterfalls, and if you want to see several in one day, we recommend renting a scooter or hiring a driver for the day. Both are quite cheap.
7

.

pura

Lempuyang
The oldest Hindu temple in Bali and called the "Gateway to Heaven" by many. This is truly a place that will make you stop and pause your life. The road to the top and back is a round trip of just under four hours, but this iconic image can be found after just five minutes.
It's worth noting that this temple is extremely popular, so we highly recommend arriving at 7am in the morning when it opens. Also, remember that it's forbidden to kiss your girlfriend or walk around with your shoulders uncovered, as this is a highly religious Hindu temple. Instead, kiss your camera and be the first to arrive on the scene.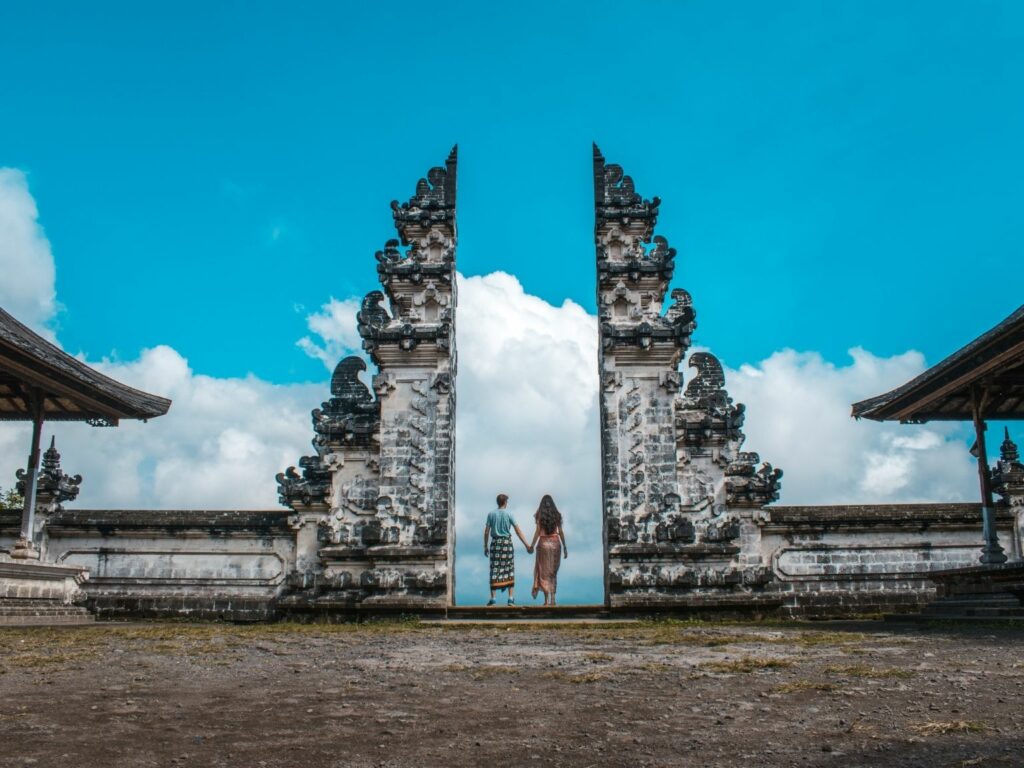 8

.

Tegalalang

Rice

Terrace
Go get your jungle on!
In the middle of the jungle you'll find Bali's most famous and visited rice fields, the Tegalalang Rice Terraces. The endless floors of green nature cannot be described in words, they can only be described in pictures, so of course you have to start the bike and drive 20 min. in the northern direction of Ubud. The most beautiful picture is in the sunlight after a rainy morning, where all the grass glistens and the sun reflects in the water.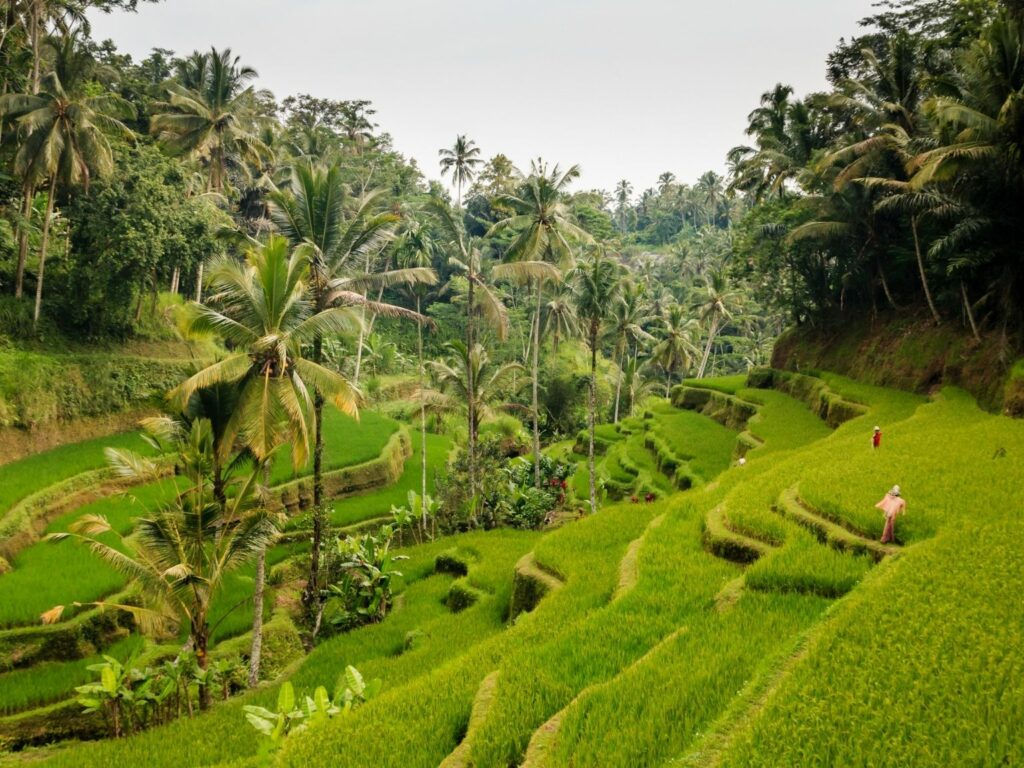 9

.
Mount Batur Sunrise View
The clock strikes 2am and you'll need to have your flashlight ready because the hike up the mountain is in pitch darkness. That's what awaits you if you want to experience the sunrise from the top of Mount Batur and watch the sun rise from the morning mist and shine down over mountains, volcanoes and Bali's stunning landscape.
An amazing hike in the dark of night and a silence like you've never experienced before is what awaits you at the top. Just let your camera and your eyes do the work.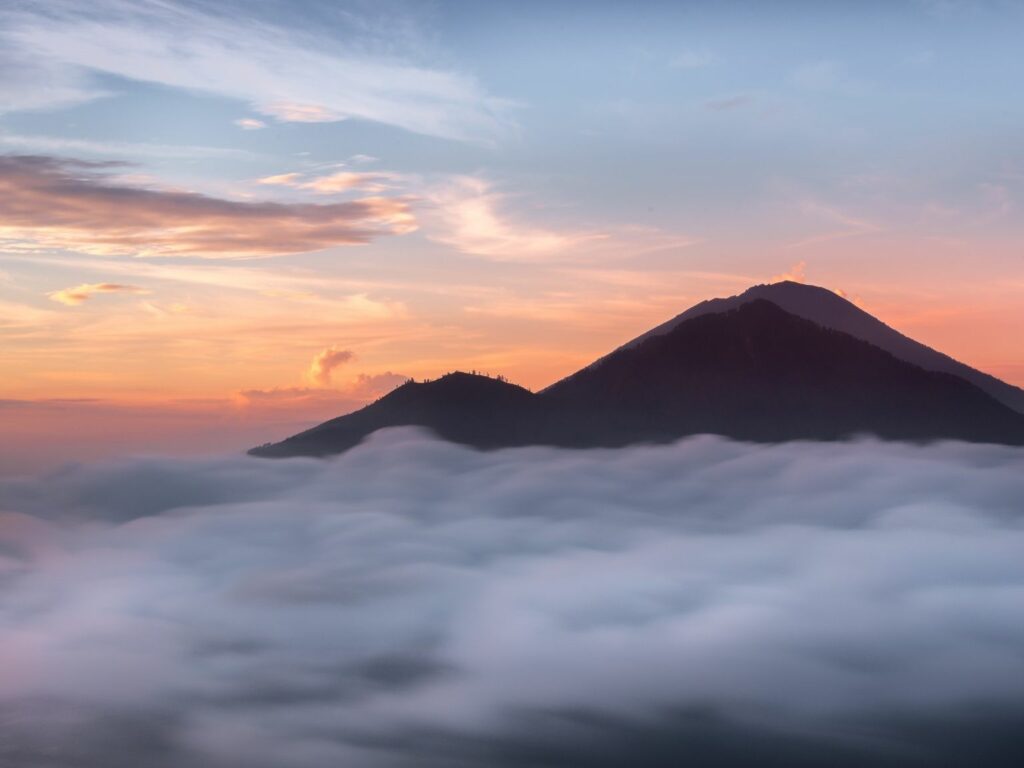 10

.

Campuhan

Ridge

Walk
One of the most beautiful, idyllic and breathtaking hikes to experience on your tour of Bali. Here you'll walk in surroundings so lush and green that half of it could be enough. Easily accessible from Ubud, this hike has a paved path that makes it easy for everyone to join in and enjoy this magnificent landscape.
The most beautiful photos are taken early in the morning when there are no people around. The only thing you need to concentrate on is how many trees and palm trees to include in your picture. Close your eyes, take a deep breath, count to five and let your eyes open up the landscape as if it were a Christmas present under the tree.
Trinus recommended trips and tours in Asia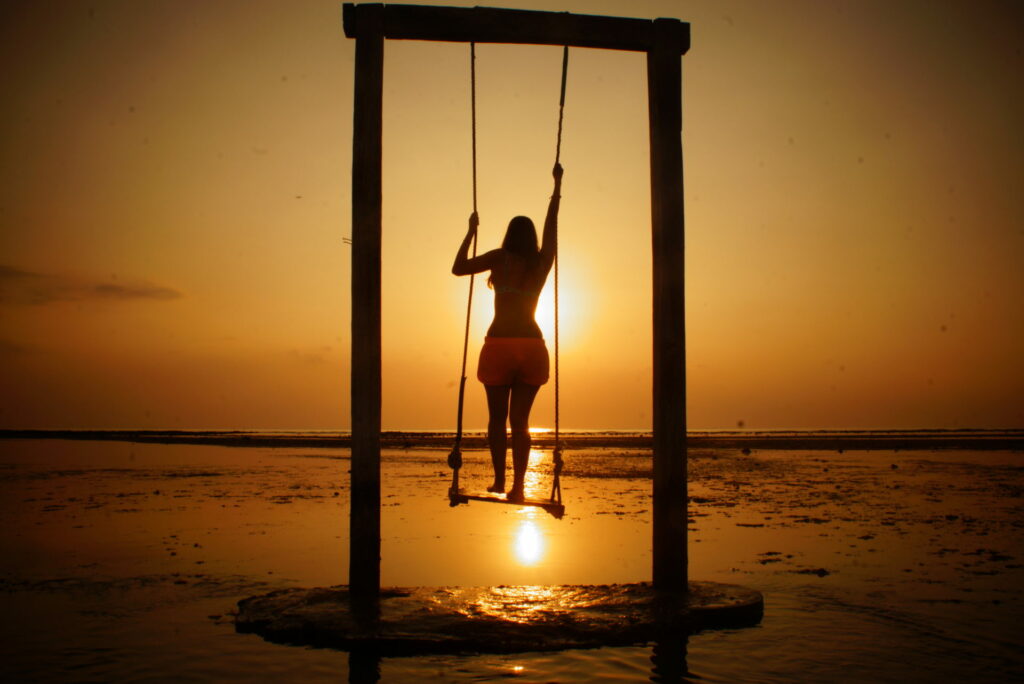 We think this is one of the best tours on the planet. Swimming with Manta Rays, get involved in local communities and an epic volcano sunrise are among just a few on things included.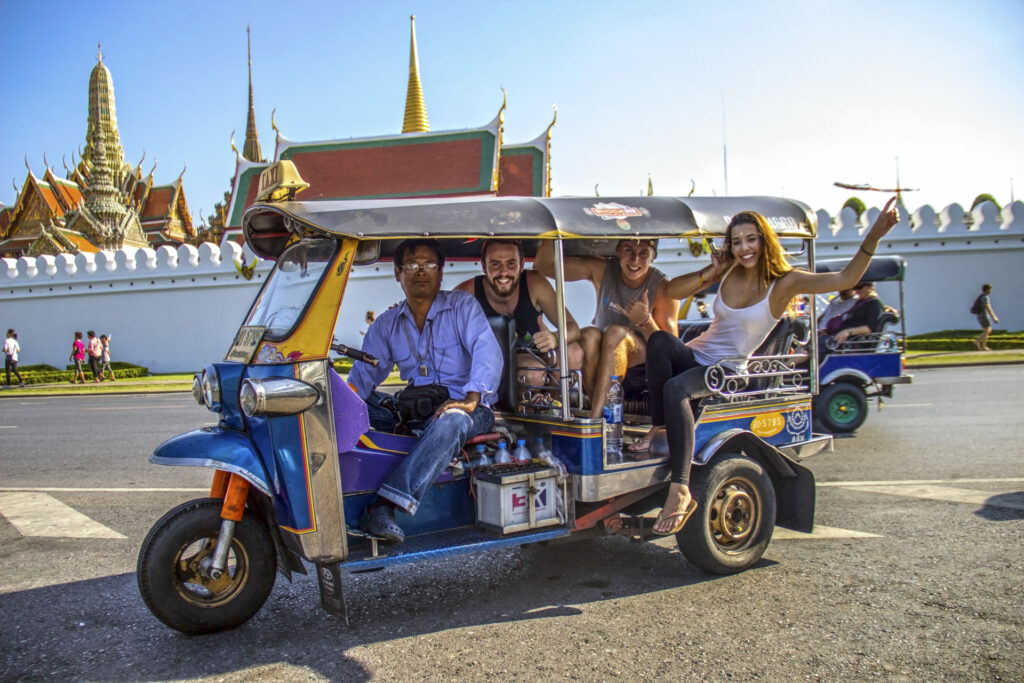 The very best way to really experience the awesomeness of Asia by combining the strikingly different countires of Vietnam and Thailand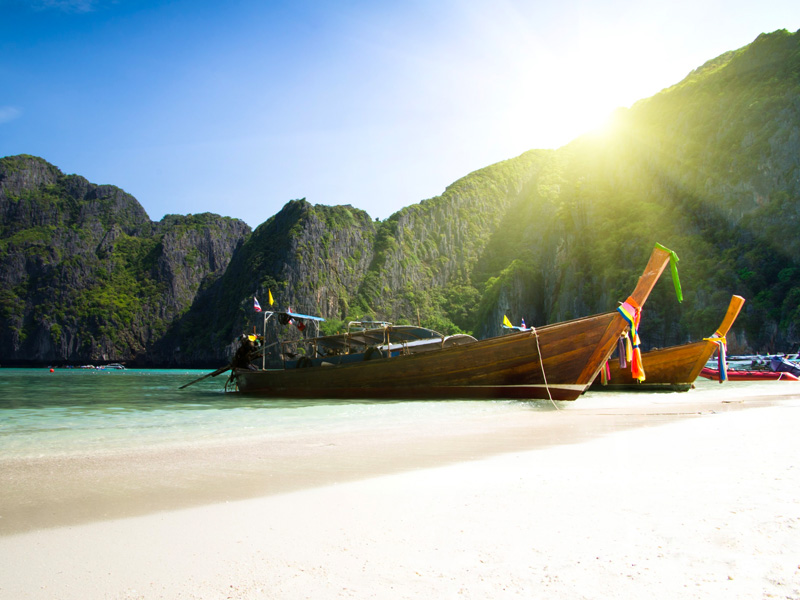 An incredible tour with real purpose taking you to the best beaches, amazing national parks, island trips, and deep delve in the north.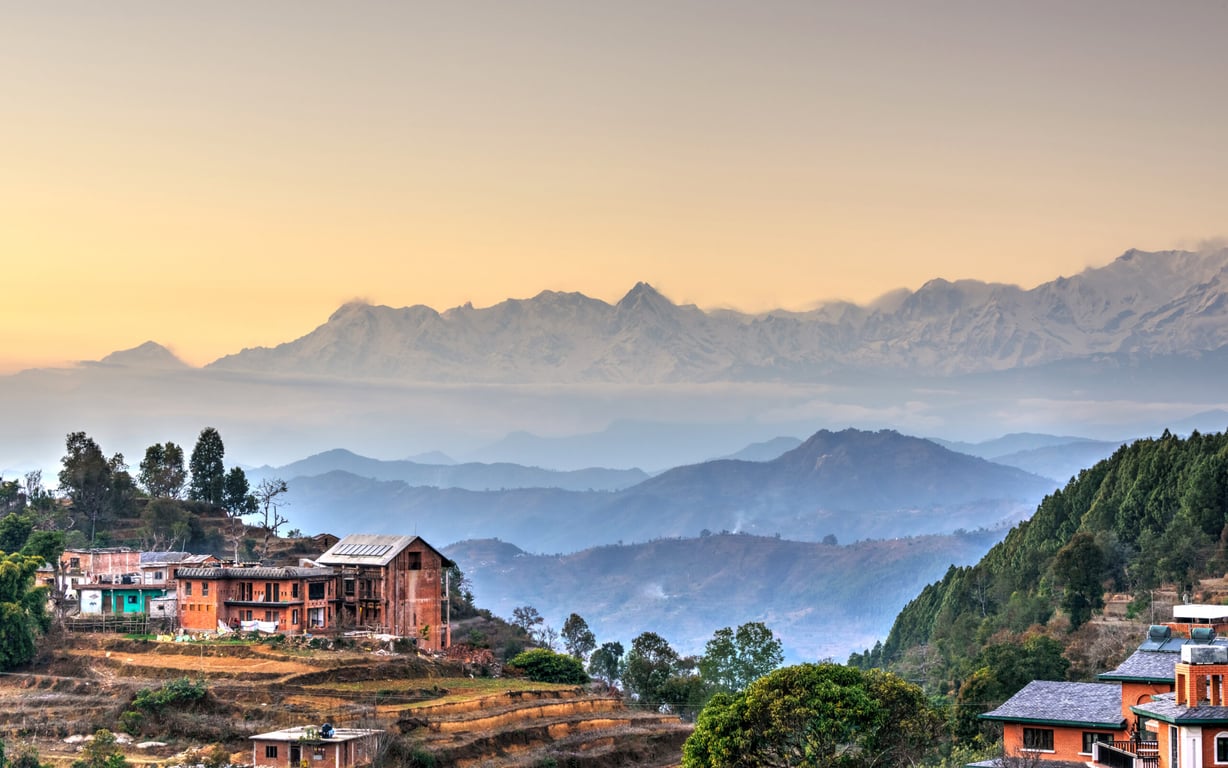 From the high mountains to the incredible wildlife, this trip is led some of the most amazing women your will ever meet.
A tour of Bali gives you and your camera eye candy
There's no doubt that we'll see you on a tour of Bali, right? You can revel in the beautiful views and majestic locations of this Indonesian island paradise worthy of any adventure trip.
When should you go and what should you bring on your backpacking trip? Trinus Travel is your friend in need, and that's why we've done all the work for you. Have a great trip!