Everything you need to know before your trip to the Gili Islands
The ultimate guide for preparing for the Gili Islands
If you dream of idyllic beaches, snorkelling straight from the shore and swimming in crystal clear waters, the Gili Islands are the place for you.
Here's our guide to the stunning islands included in tours to Bali, which is also known as Southeast Asia's answer to the Maldives.
Check out our Group trip to Bali and the Gili Islands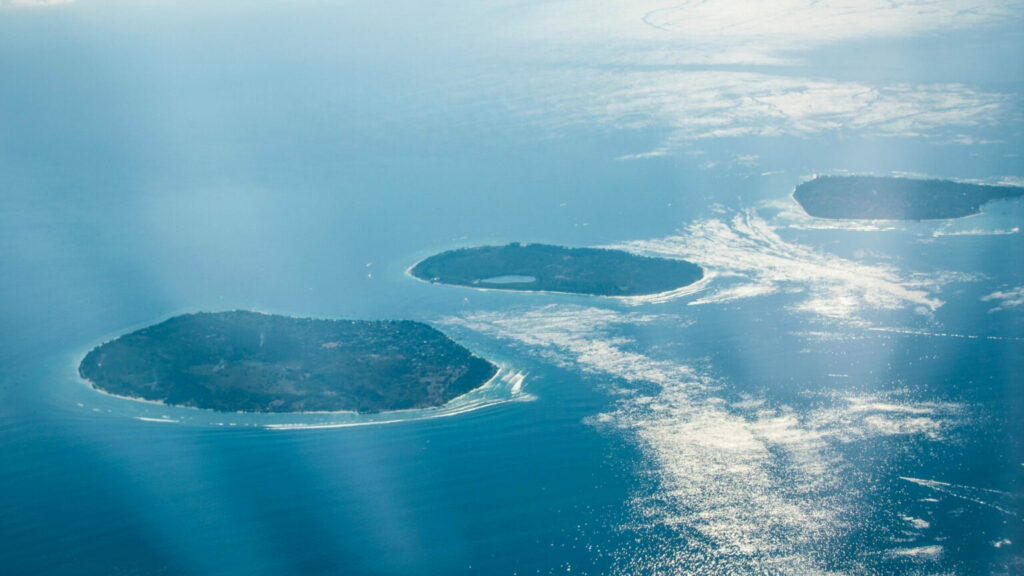 A few facts about the three islands of Gili
The Gili Islands cover the three islands Gili; Trawangan, Gili Meno and Gili Air. They all have many things in common, including their beautiful beaches, wonderful underwater life and the amazing laid-back atmosphere of the islands.
There are no vehicles on the islands, so everything is done on foot, by horse-drawn carriage or by bike.
Although the islands have so many things in common, there are still big differences between the small islands, which "Gili" means in Indonesian.
Feeling the wanderlust? Check out these Top 10 experiences in Bali and the Gili Islands
Gili

Trawangan
This is the largest and most developed island of the three. The island is known to be a bigger party island than the others. That said, it is still possible to find a relaxing atmosphere on the island. On the island there are many restaurants and cozy bars.
There are incredibly beautiful beaches on the island, and if you snorkel off the beaches, there is a great opportunity to see turtles and fish of many different sizes and colors.
A little tip if you don't like too much noise; find a hostel or hotel away from the seafront. It can be very noisy in the evening and night hours due to the many bars and pubs.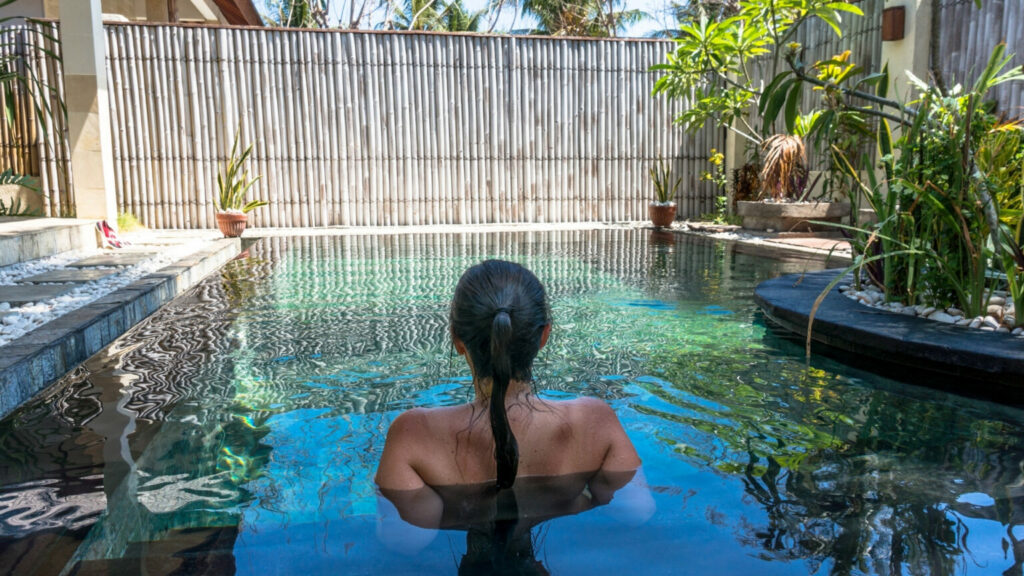 Gili Meno
The middle island of the smaller archipelago is Gili Meno. The smallest of the three, this island is known to be a destination for many honeymooners. If you're a couple traveling together, get used to locals asking you if you're on honeymoon.
Meno is also a popular place to experience a divers range of local wildlife.
The beaches on Meno are slightly better than those on Trawangan, and on snorkeling trips you might be lucky enough to see turtles not too far from shore. On Gili Meno, there is also a turtle sanctuary that ensures the well-being of the sea turtles.
Read also: Why a youth trip can be the best use of your money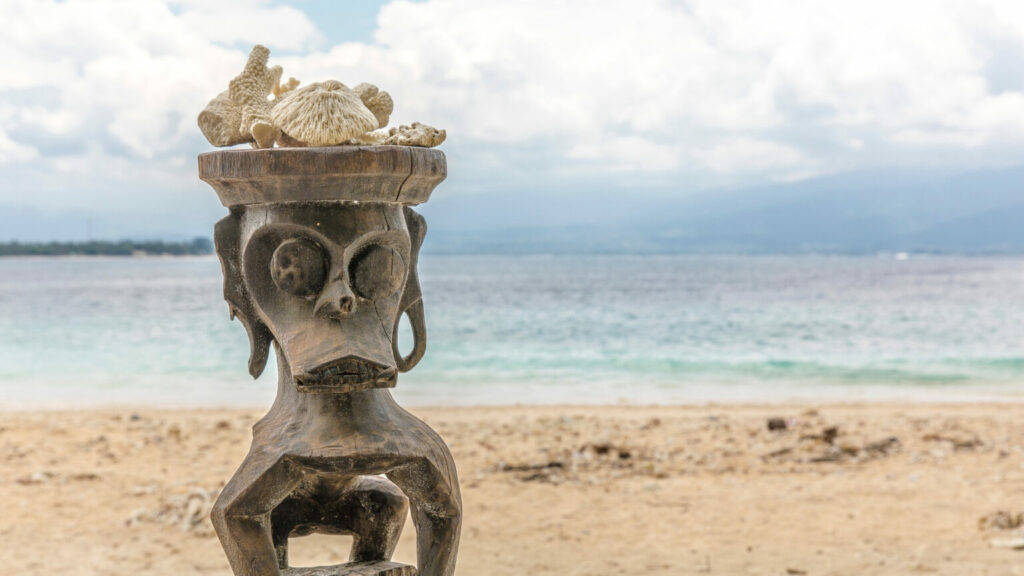 Gili Air
Gili Air is the one of the three islands to go to if you want less noise and fewer tourists than Trawangan, but still want a little more life than Gili Meno.
Gili Air is the closest of the islands to Lombok. Gili Air offers pretty much the same as its sibling islands. There are lovely beaches, great snorkeling, relaxation and the opportunity to go out for a drink in the evening.
However, Gili Air is more authentic than the other two and you can find villages with traditional houses and locals living a very traditional, simple way of life. Here you can buy all kinds of small sculptures and other things created by the locals.
Top places

to

see

in

the

Gili

Islands

!
The reason for visiting the Gili Islands is not to see the big sights, like on a tour to Bali. However, there are still some things you should experience when you're on the islands.
Here are 7 places on the Gili Islands that you should visit on your backpacker trip to the Gili Islands.
Gili

Meno

Turtle

Sanctuary

Sama-Sama Reggae bar

Gili Trawangan view point

Visit the night market

Gili Meno Salt Lake

Experience "The Nest"

Try swinging on Gili Air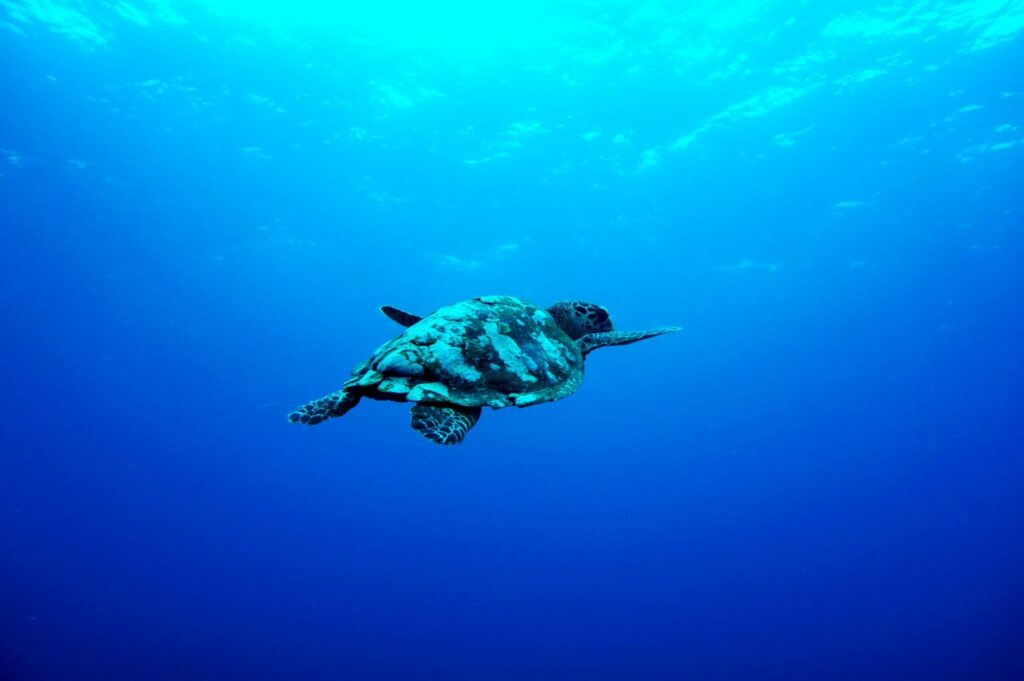 Gili

Meno

Turtle

Sanctuary
If you're interested in sea turtles and want to learn more about them, then a visit to the turtle sanctuary is definitely a must.
The sanctuary ensures that the eggs are hatched in a safe environment and gives the newborn turtles the best chance of survival when they are released into the ocean.
Sama

–

Sama

Reggae

bar
On Gili Trawangan, you'll find Sama-Sama Bar, which is a must-visit if you're looking to have a drink or two.
The bar offers a great atmosphere and reggae music. What's better than reggae music, summer and a cold beer on a tropical island?
The bar also often has live bands that come and play music and is a perfect place for young travelers.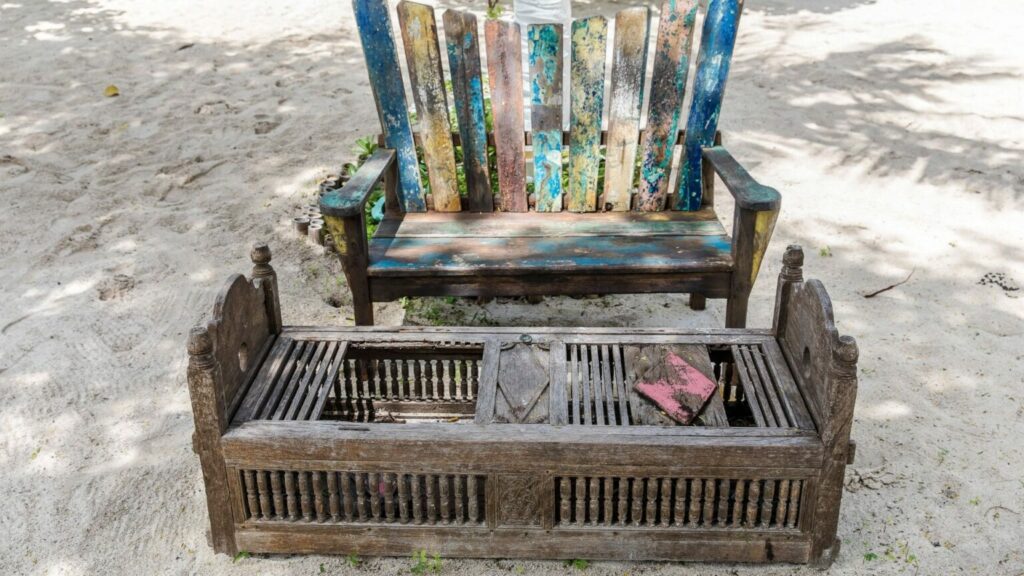 Gili Trawangan Viewpoint
When you're on Gili Trawangan, don't miss out on watching the sunset from the highest point on the island.
From the viewpoint you can see the beautiful views of the other islands as well as Lombok and Bali.
This is a stunningly beautiful viewpoint that is also worth photographing and a chance to relax and enjoy the view.
Visit

the

night

market
Take a stroll past the marketplace, located at the boat pier on Gili Trawangan. The market is held every day from 18:00 and sells all kinds of things and you can buy food cheaply.
Here you can taste some of the delicious local dishes, such as nasi campur, which consists of rice, vegetables, meat, peanuts and fried noodles.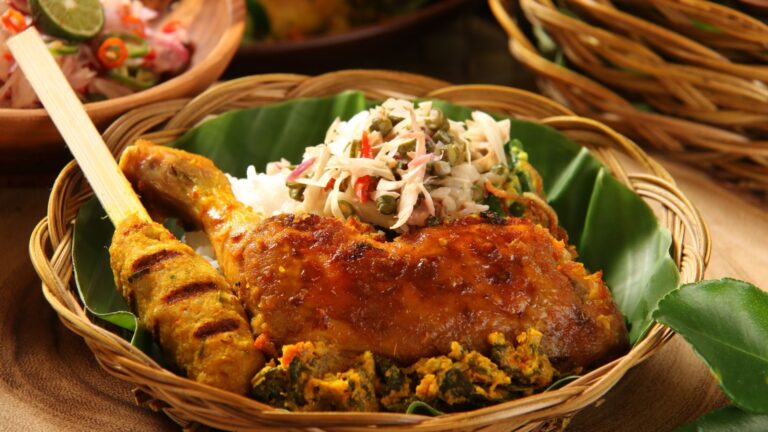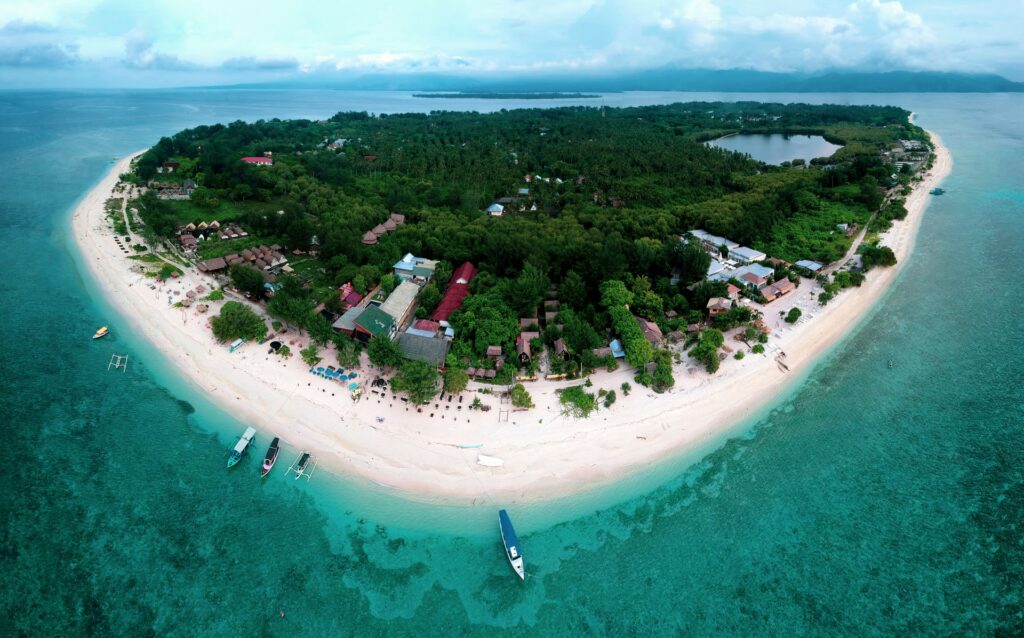 Gili

Meno

salt

lake
On the western and quieter side of Gili Meno is the saltwater lake.
The saltwater lake offers scenic surroundings.
The lake is home to incredible wildlife and there are opportunities to spot monitor lizards, blue kingfishers and other wonderful tropical animals.
Discover

"

The

Nest

"
Just off the coast of Gili Meno, you'll find this amazing collection of sculptures lying on the seabed.
It's a popular snorkeling spot because of the abundance of fish in addition to the sculptures.
We promise you won't be disappointed when you visit The Nest.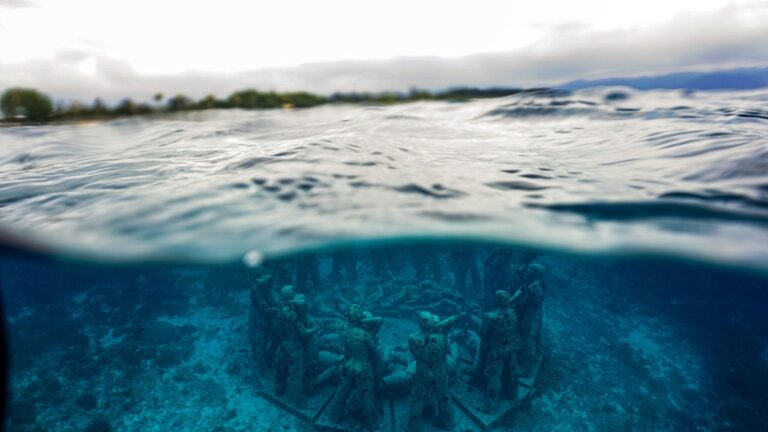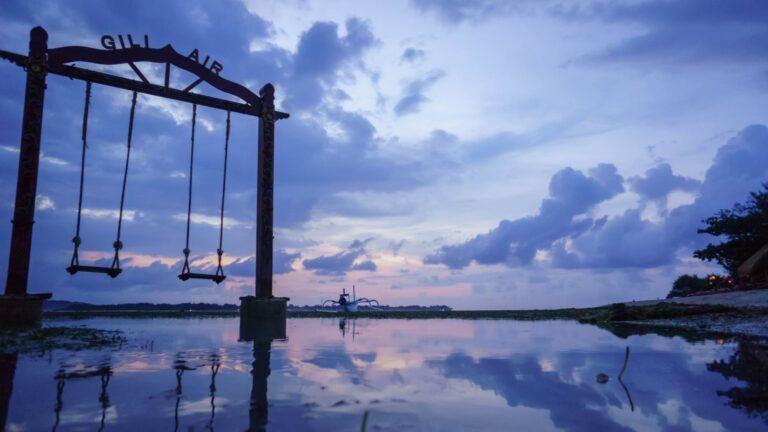 Try

swinging

on

Gili

Air
All around the three islands there are swings hanging out in the water on the beach.
On Gili Air, you'll find swings in various places in the water. However, most are owned by the bars on the beach.
It doesn't cost anything to try them out, so go for it in this glorious location.
If you want to take the perfect picture, the swings on Gili Air are the perfect place for an Instagram-worthy one. In particular, if you wait until sunset, you can get an absolutely divine shot. Experience this on our Group Trip to Bali and the Gili Islands!
Trinus recommended trips and tours in Asia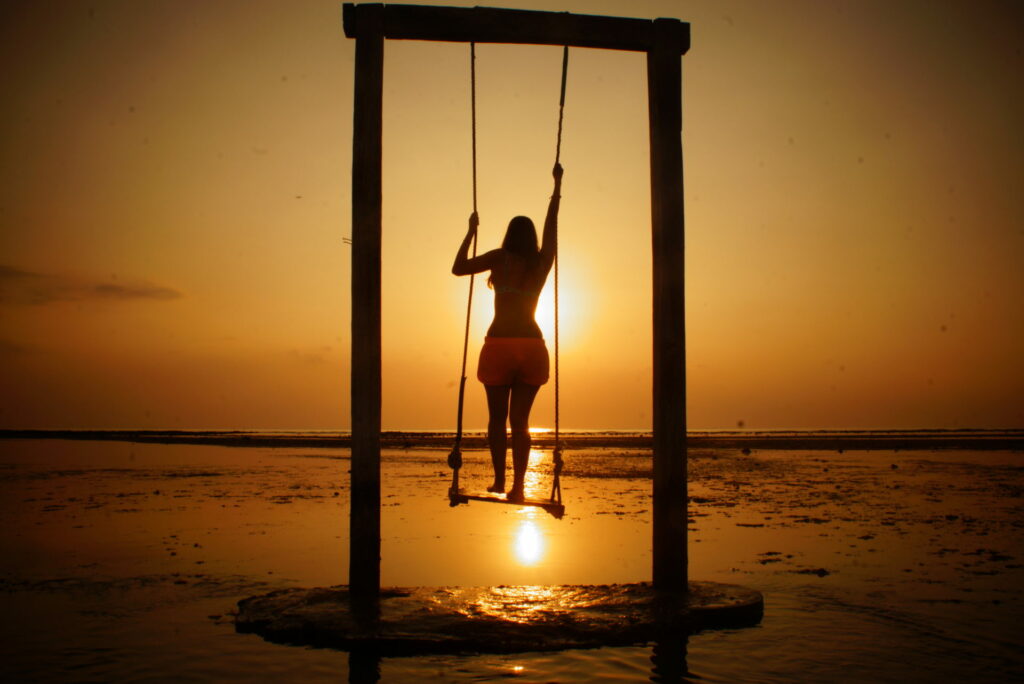 Our customers think this is one of the best tours on the planet!  We get great feedback – all the time!  It's a relaxed trip but with touches of adventure like swimming with Manta Rays, getting to know local communities and experiencing and epic sunrise from atop of a volcano are among just a few on things included.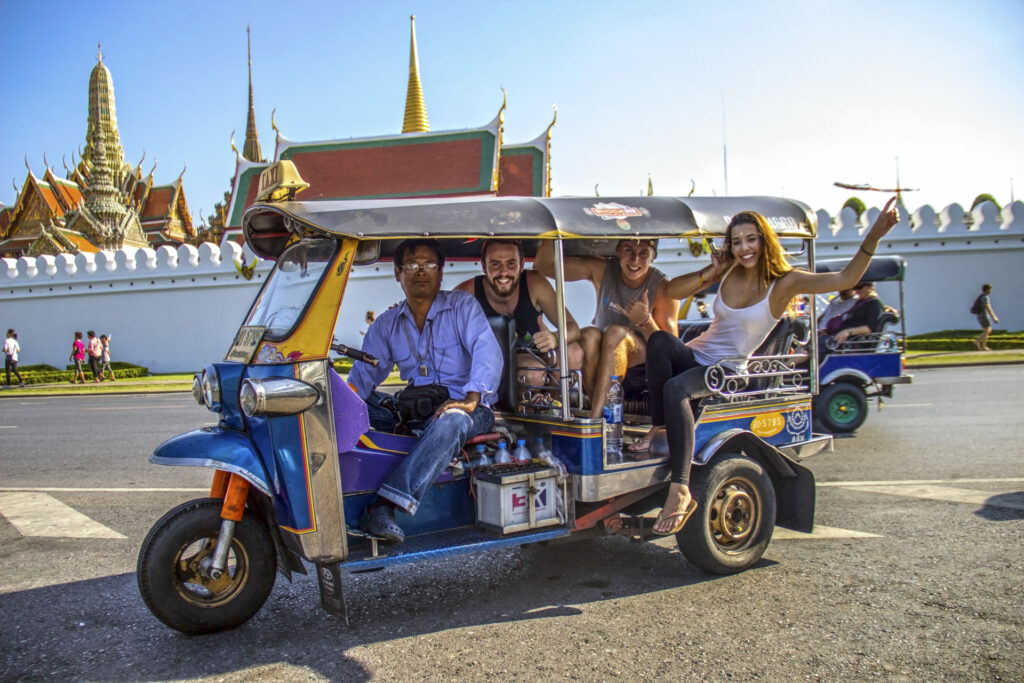 The bee's knee's of exploring two dynamic countries!  This trip has been designed to let you, the traveller see more, do more and experience the very best and uniqueness of the strikingly different countries of Vietnam and Thailand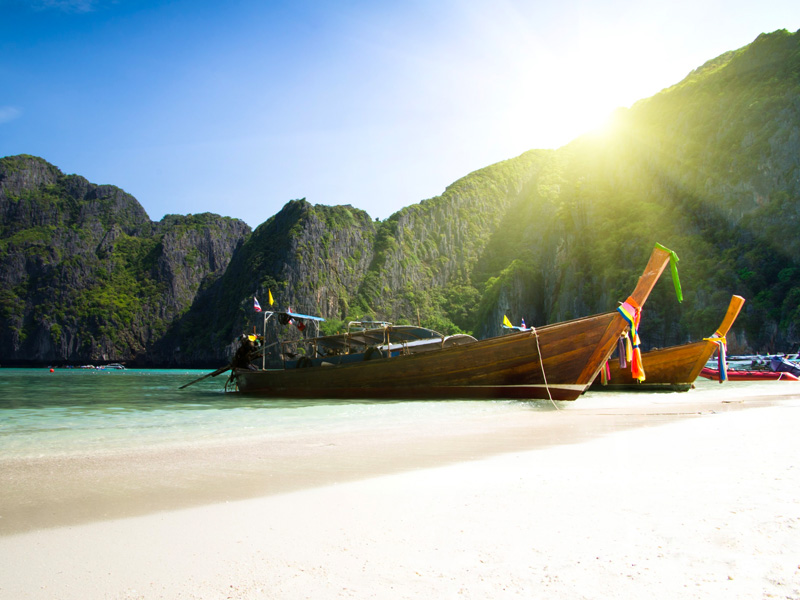 If yu want to make new friends, get insta -worthy travel shots, go to bucket list destinations and experience impactful activities, then this 16 day group tour of Thailand will take you to the best beaches, the most amazing national parks, on sublime island trips, and experience a deep cultural dive in local communities in the north.
How

much

does

it

cost

to

travel

to

the

Gili

Islands

?
Accommodation
For an overnight stay in a hostel in a dorm room, you should probably expect to spend 75,000-150,000 IDR/ 32-65DKK, in some places you will find that the price can be a little bit higher.
If you want a private room in a hostel, it will cost around 250,000 IDR/ 110DKK per night. In most hostels, it's normal to have WiFi, A/C and showers with hot water. However, not all of them offer this, so be aware of this when you book.
If you'd like to stay in a hotel, expect to pay from around 300,000 IDR/130DKK for a private room with a double bed, breakfast, WiFi and A/C.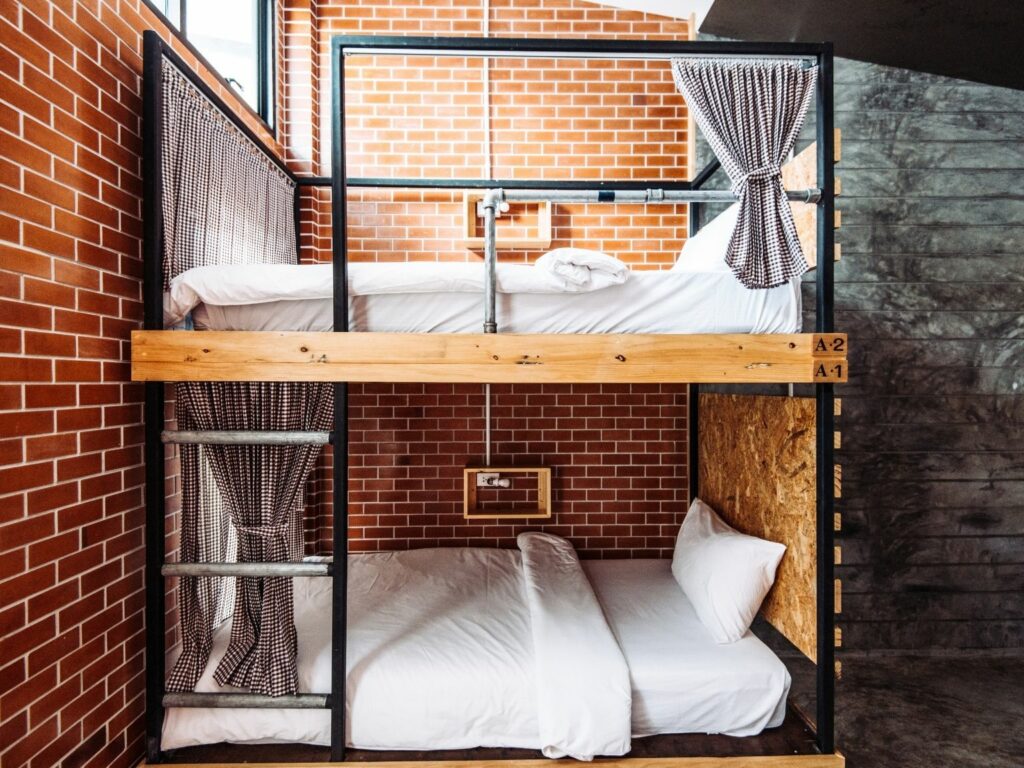 Food
Most dishes cost around 25,000 – 80,000 IDR/ 10-33DKK. Typically, local dishes like nasi goreng and nie goreng are available at this price.
At a mid-range restaurant, a dish will cost around 80,000 IDR/ 33DKK.
In more expensive hotels and restaurants, there is usually a 10-20% surcharge. You should be aware of this as it is not something you are always informed about.
Daily

budget
Your daily budget as a backpacker on the Gili Islands should be around 430,000 IDR/ 180DKK.
However, this only applies if you stay in the cheap hostels and eat cheaply. If, on the other hand, you want to live a little better and can afford to eat a little more expensive food, then a daily budget of 800,000 IDR/340DKK would be more appropriate.
If you're traveling to the Gili Islands during peak seasons, higher prices may apply.
Peak seasons are from July – August and again from December – January.
Rent

a

bike
As mentioned above, there are no motorised vehicles on the Gili Islands, so renting a bike to get around is a great option and costs around 20 DKK per day.
Haggle over the price
Like most places in Asia, you'll have to haggle to get the best prices in the Gili Islands.
Eat in the street kitchens
The local dishes are incredibly good, so there's no reason not to eat them from the local street kitchens. This is also where the dishes are cheapest.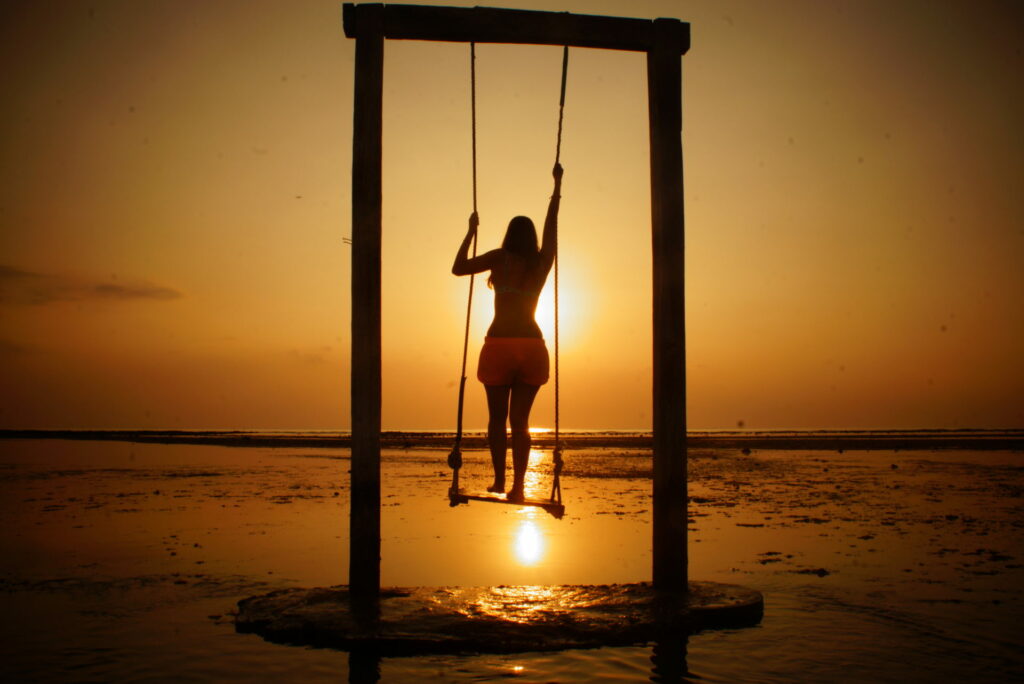 The

temptations

of

the

small

islands

are

worth

indulging

in
Gorgeous beaches and an escape from the crowded markets is what the Gili Islands offer. Whether you're looking to relax, party or explore new places, you've got it all here.
The Gili Islands are just a small part of stunning Indonesia, with tours to Bali, a popular destination in this country, also one of our favorites.
Want to learn more about Bali and Indonesia?