Vietnam

is

a

divine

country

with

the

most

beautiful

sights
Vietnam is a complete travel destination with a deep history to boot. Some of the most beautiful scenery and unique shrines can be found in the 'land of smiles'. From temples to markets to extraordinary views.  So when should you tour Vietnam? Well, you should do it all the time, it's as simple as that!
Vietnam

was

the

highlight

of

my

Asia

tour
Vietnam is an amazing country, with scenery so beautiful it's hard to comprehend, and food so flavourful you'll regret going home to gravy and potatoes. A tour of Vietnam is a journey through a rich history, stunning beaches and surroundings so beautiful that your camera will work overtime.
Without a doubt, it was my favourite country in Asia and a journey with so many memories and positive experiences, it'll make it hard to forget anytime soon! Why is Vietnam so amazing? Where are you going to go? And what experiences will you take away from a backpacking trip to Vietnam? I'll do my best to answer these questions.
Take a look at the 10 must-see sights in Vietnam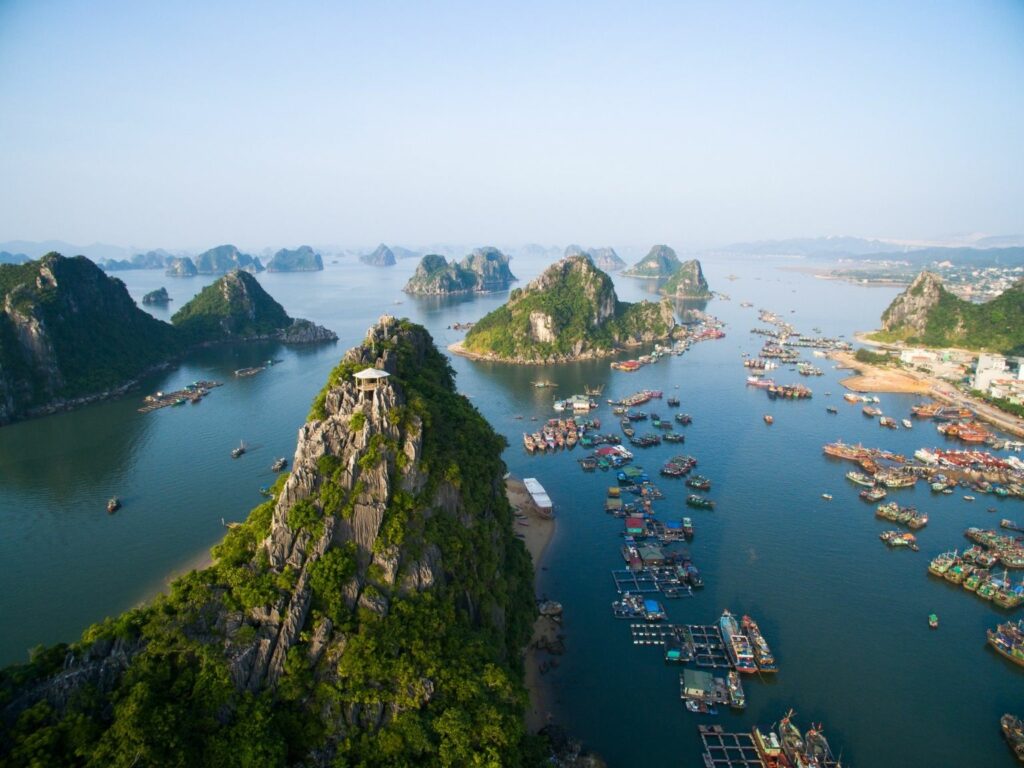 Trinus recommended trips and tours in Asia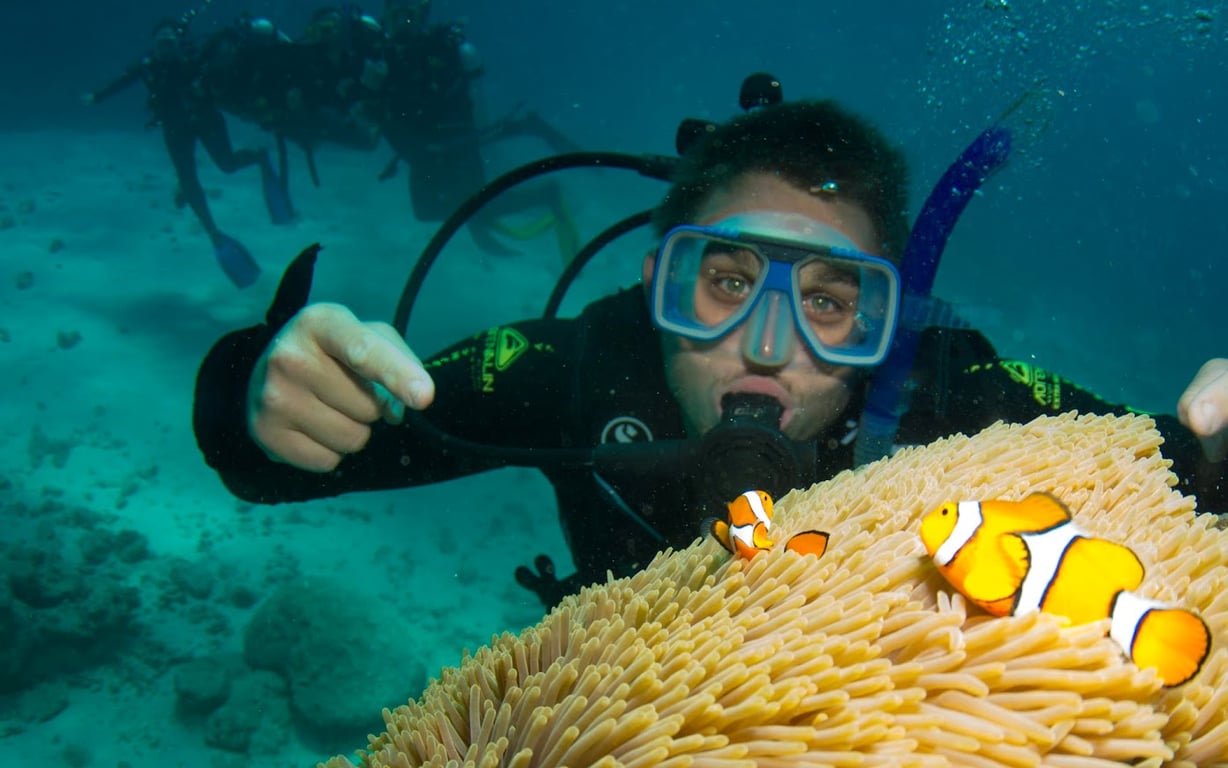 The very best way to really experience the awesomeness of Asia by combining the strikingly different countires of Vietnam and Thailand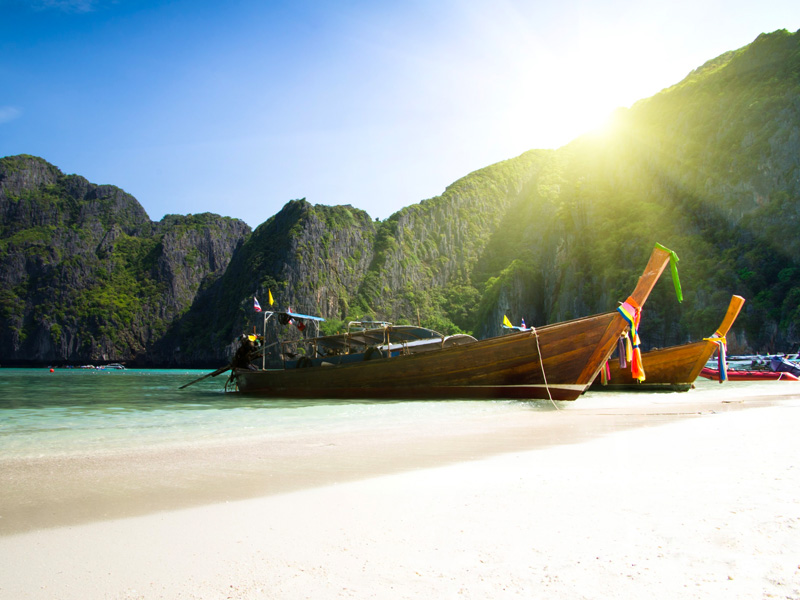 An incredible tour with real purpose taking you to the best beaches, amazing national parks, island trips, and deep delve in the north.
Where were we?  Planning your travel.
We started in Hanoi, which is both a super exciting and cozy city at the same time. It might seem more like a quiet city considering it's the capital of Vietnam, but the small streets with cafes and coffee shops just give an incredibly nice atmosphere.
From Hanoi we flew to Nha Trang and enjoyed a few days on the amazing beaches before heading to Mui Ne to see the sandpiles and have the best seafood I've had to date. Here you can get everything your heart desires. You can choose exactly the lobster or prawns you want, what to marinate them in, how long to grill them for and yes, you're practically sitting on the beach while enjoying your meal. It just doesn't get any better than that.
After this stop we moved onto Ho Chi Minh City, formerly known as Saigon with it's fantastic city life, charm, and a great backpacker community. From there, you can also get out and see the underground Cu Chi tunnels that were used during the Vietnam War, which is a really great experience, whether you're interested in history or not.
Vietnam has a lot of beautiful sights in general, and we've put together 10 must-see sights on your trip to Vietnam to make sure you get the best experience possible.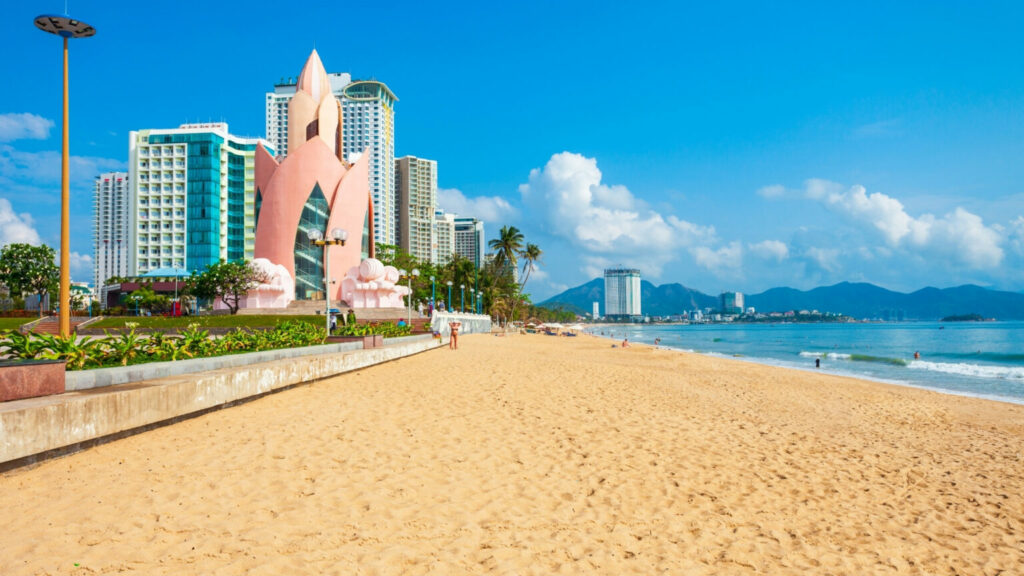 How much time?
Firstly, we didn't allow enough time in Vietnam – we spent about two weeks there tripping around, and it wasn't enough time! More time would have allowed us to visit Hue, Da Nang, Hoi An and Da Lat, which are all places we unfortunately didn't get to see and have regretted it ever since.
You can stay in Vietnam visa-free for 15 days, but if you want to take it all in from this amazing country, it's worth staying longer and getting an extended visa before travelling. My advice would be to spend a month in Vietnam, so you have plenty of time and the flexibility to be impulsive and jump on the opportunities that may present themselves along the way.
Highlights of my Thailand trip
A tour of Vietnam is not complete until you've had seafood in Mui Ne and danced around in the red–hot sand piles, so it's definitely a highlight and a memory I'll never forget.
You can't go wrong with a couple of nights on a boat in Halong Bay either, it's close to being one of the most beautiful and idyllic things I've done on my Asia travels. A fantastic experience!
The Cu Chi tunnels close to Ho Chi Minh City were also one of those impactful experiences that has the potential to put our own lives into perspective and remind us how good we really have it at home in Denmark.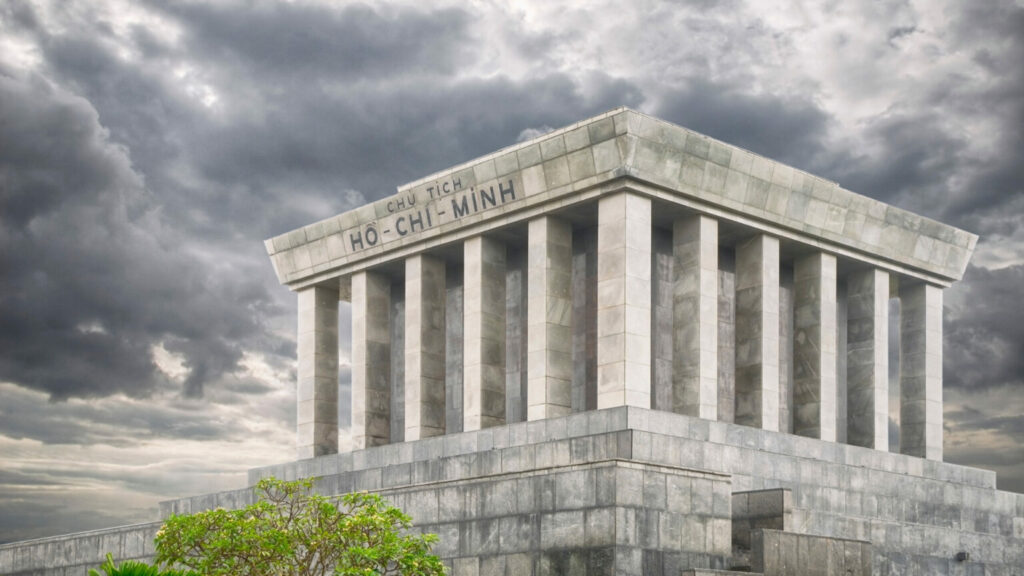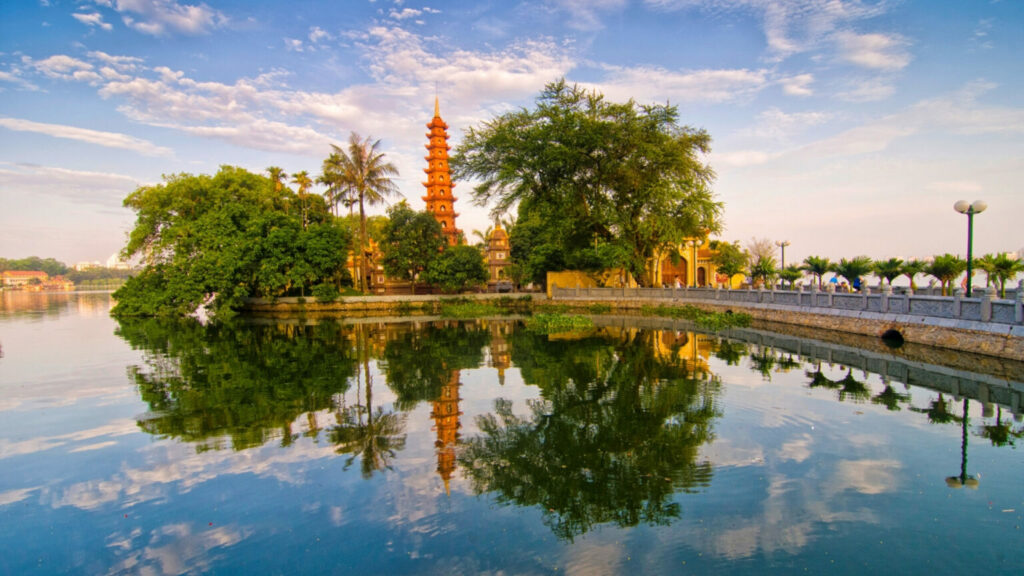 Budget for your trip
It's cheap to go on a tour of Vietnam – really, really cheap! We're talking dinner from 50,000 VND (€2), a local domestic beer from 20,000 VND and an espresso from  30,000 VND.  It doesn't get much cheaper than this.
We spent about DKK 10,000 per month on our trip in Asia, so I would definitely say that DKK 10,000 per month in Vietnam is comfortable. We're talking all–inclusive – in hostels, eating relatively cheaply and traveling more by bus and train than by plane and private jet.
In Vietnam, you can easily live on less than 120 DKK a day for food and drinks and still feel enriched.
For more tips on how to travel cheaply, we've compiled a list of 10 tips for backpacking on a budget.
Lessons
learned
from
the
journey
1. Make time for the great experiences in Vietnam.
The most important thing we took away from our trip to Vietnam was that time is best enjoyed in the slow lane. In Vietnam, you shouldn't be in a hurry, you need time to enjoy and time to take pictures, both physical and mental.
A country with so much to offer cannot, and should not, be experienced in a hurry, so the advice from us is to estimate more time for Vietnam than you expect. Trust me, you won't want to leave when your trip to Vietnam comes to an end.
Hanoi has delicious culinary experiences and easy access to sights in surrounding cities. In Vietnam, traveling as a backpacker is great because you can quickly change course if you want to go somewhere new. As a backpacker, freedom sets the pace, so it's important to have the ability to be flexible and impulsive.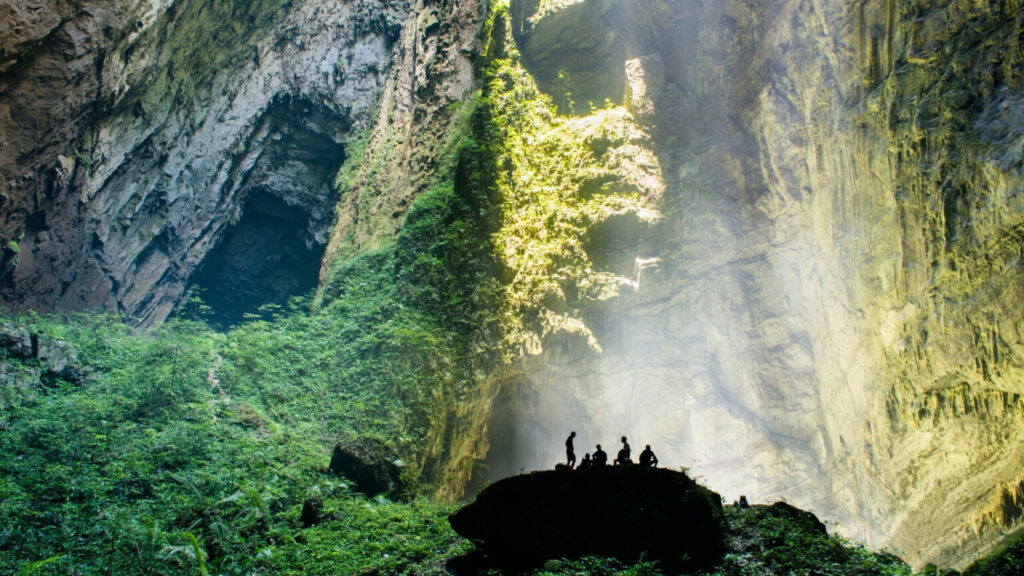 What would I do differently next time?
I would definitely go to Hoi An, which I've heard so many great things about since my own gap year in Vietnam. It has beautiful scenery and exceptional opportunities to have your entire wardrobe tailored, so it's definitely a visit I'd make next time.
Additionally, I would travel more by public transportation or get my own vehicle instead of flying domestically from place to place. We met two Danish guys on our trip who had bought two motorbikes in Hanoi and drove all the way down the coast to Ho Chi Minh City.
We sat on the back of a tuk–tuk for part of the journey and there wasn't a second where I didn't think, "This is freedom in its purest form, we must do this next time".
AN EXPERIENCE OF A LIFETIME
Vietnam is truly unique and there is so much to see. Make sure you pick the places and sights you want to see the most, or you'll end up regretting it.
Want to avoid making the same mistakes I made in Vietnam?
Read the article 10 tips for your backpacking trip and get as close to flawless as possible.