Travel to Indonesia - what do you need to know?
Things to know when travelling to Indonesia
There are plenty of opportunities to tour Asia, and Indonesia is an incredibly exciting country to consider. With a wealth of beautiful sights and a culture that is very popular with the people, the country is rich in experiences. Here's a guide to getting around Indonesia and some background on the country's rules and way of life.
Time zones
Indonesia is made up of 6 main islands and thousands of smaller islands around them. With such a large area, there are also different time zones you might want to know about.
Western Indonesia (Bali) is 5 hours ahead of daylight saving time and 4 hours ahead of winter time.
Central Indonesia is 6 hours ahead of daylight saving time and 5 hours ahead of winter time.
Eastern Indonesia is 7 hours ahead of daylight saving time and 6 hours ahead of winter time.
Passport, visa and other travel regulations
If you are traveling to Indonesia, it is important that your passport is valid for at least 6 months from your return date.
If you plan to stay in the country for more than 30 days, you must apply for a visa to enter the country. However, if it's less than 30 days, you don't need to apply for a visa and can travel in and out of Indonesia via the international airports in Jakarta, Bali, Medan, Surabaya and Batam.
However, if you fly between other airports, you'll need to pay the equivalent of around $220 for a visa.
We recommend that you always keep yourself updated on the website of the Ministry of Foreign Affairs.
What to wear
When in Indonesia, there are certain customs regarding dress, especially for women, that you should be aware of. Especially if you are in public places outside of the tourist areas.
If you're visiting holy sites and landmarks, you should dress respectfully. Make sure your arms and legs are covered, otherwise locals may see it as disrespectful.
Tips for getting around in Indonesia
Carry cash on you
When you're traveling around Indonesia, it's a good idea to always carry cash on you, preferably small change. In many places, in Asia in general, you pay in cash and it's not always possible for the taxi driver to give you change on a large note.
You can pay with US dollars in Indonesia, but the exchange rate is poor, so use Indonesian Rupiah instead. There are many ATMs around the islands, so there are plenty of opportunities to withdraw cash.
Tipping
Tipping is very common in Indonesia, so feel free to tip your taxi driver or waiter. Sometimes tips may already be included in the bill, so keep an eye on what you're paying for.
Flight or ferry
If you're traveling between the different islands, flying is by far the fastest way to travel. However, it's cheaper to take a ferry, but it does take up a little more of your time. The price difference is that a flight ticket for 300 kr. will probably be equivalent to a ferry ticket for 30 kr.
Rent a scooter
A more fun and authentic way to get around Bali and throughout Indonesia is by scooter. Many of the public transportation systems can often be crowded, and you can get around more easily on a scooter. You can rent a scooter for around 50-80 kr., so it's not an amount that will break your wallet.
Taxis in larger cities
In larger cities, it may be preferable to take a taxi. Just make sure you agree on a price with the taxi driver before the ride starts. Taxis are also much cheaper in Indonesia than in the UK, and if you're on a group trip and splitting the journey, the price is barely noticeable.
Things that are useful to take with you when traveling
Camera/video camera

Flashlight

Batteries and batteries

Maps and maps

Passports and personal documents

Cash and cash equivalents

Light hand luggage

Swimwear

Sunglasses, sun hat, cap, other sun protection.

Sunscreen and sunscreen

Mosquito repellent and any necessary medication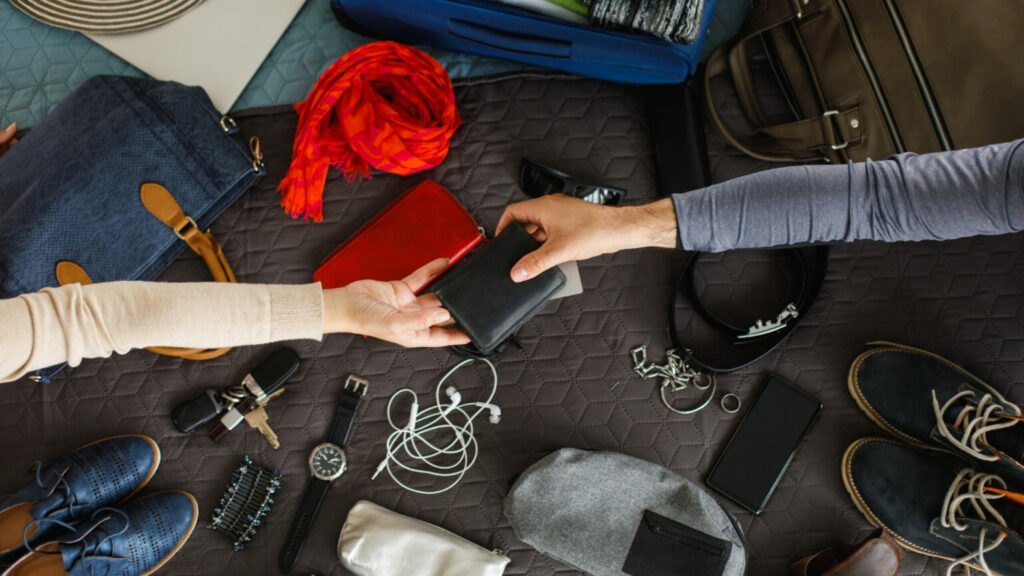 Get more tips to plan your trip around Asia
Popolar Attractions in Indonesia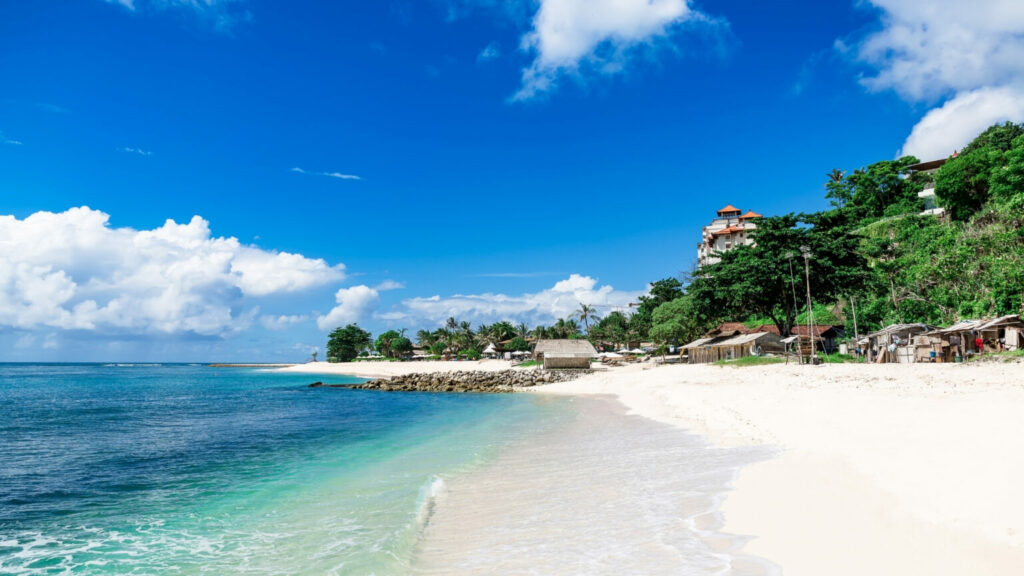 A trademark of western Indonesia is Bali's beautiful beaches. Miles of palm trees and sand right next to the shiny turquoise sea with the beautiful sun reflecting off the water. Here you can get the perfect travel photo with the most beautiful surroundings.
If you're into sunbathing and surfing, Kuta is one of the most popular beaches to find in Bali. If you're more into culture and water sports, Sanur is the hotspot for you.
There's almost no limit to what Bali's beaches have to offer and there's always an opportunity to hit the beach and take a dip. A tour to Bali offers you a paradise of sand and waves.
The

impressive

temples
The Island of a Thousand Temples, Island of the Gods or simply Bali has been given these nicknames for good reason, as there are more than 10,000 temples and sacred sites on the Indonesian island.
When you go to Indonesia, it's a must that you visit some of the many temples that characterize Bali. Although there are many, each one is unique. What the temples have in common is the insight you get into the lives of the locals and what makes them tick.
Tanah Lot
One of the most beautiful sights to behold is the temple of Tanah Lot, which is almost its own little rocky island in the ocean and the most visited temple in Bali. Resting on a rock, this majestic shrine flourishes overlooking the vast ocean from the coastline.
At the end of the day, you can experience a whole new dreamy nuance from this extraordinary temple that also holds a lot of history. Since it was built by a Hindu priest in the 16th century, the temple has had great religious significance for both architecture and religion on the West Indonesian island.
If this magical place isn't on your Indonesia travel list or your Asia tour, you're not only missing out on a world-class photo opportunity, but also on one of Bali's absolute beauties.
Pura Besakih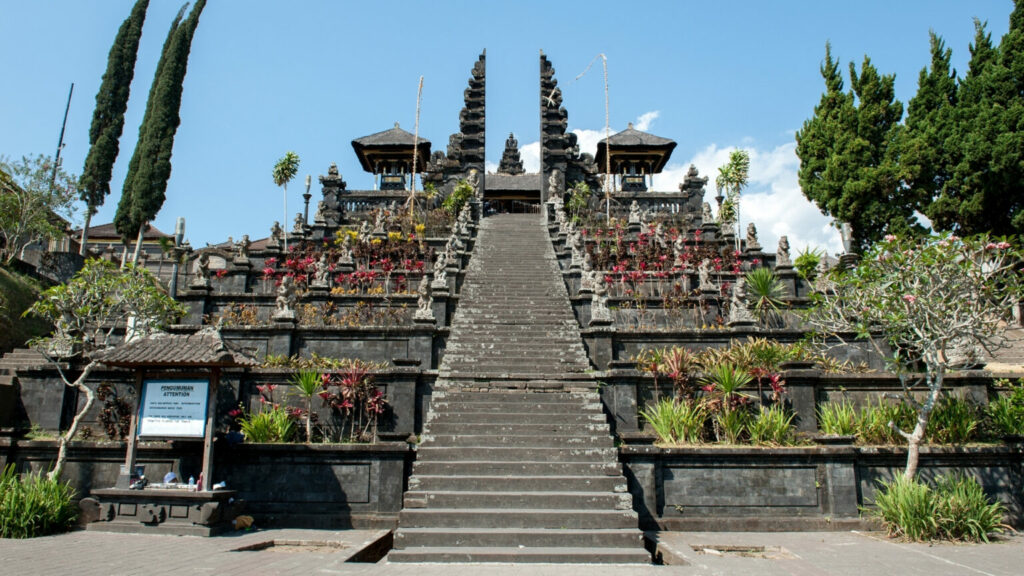 Another temple that really stands out with its stunning views and architecture is Pura Besakih. On a slope 900 meters up the volcanic mountain, Agung, you'll find the huge and perhaps most important temple in Bali, also known as the Mother Temple.
Pura Besakih consists of several temples and is the center of Bali Hinduism. The temple areas are so sacred that some of them are not open to tourists, but don't worry, there are also areas with access. Not only will you gain access to a temple, but also access to one of the most beautiful views and a divine photo for the travel album.
Komodo Island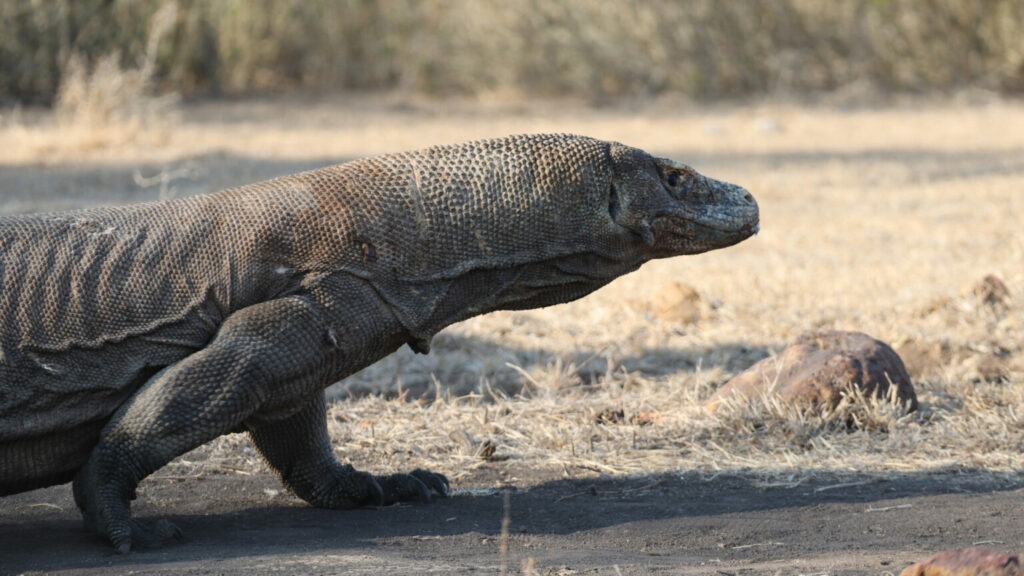 One of the many islands that make up Indonesia has been named Komodo Island. An island inhabited by Komodo dragons, among others. You can experience these dragon-like reptiles, which are the largest living lizard species.
In addition to these impressive creatures, the island also offers opportunities such as kayaking, snorkeling, small villages to visit and Pink Beach, a beach with pink sand.
An island with plenty of activities and definitely worth a boat trip.
Trinus recommended trips and tours in Asia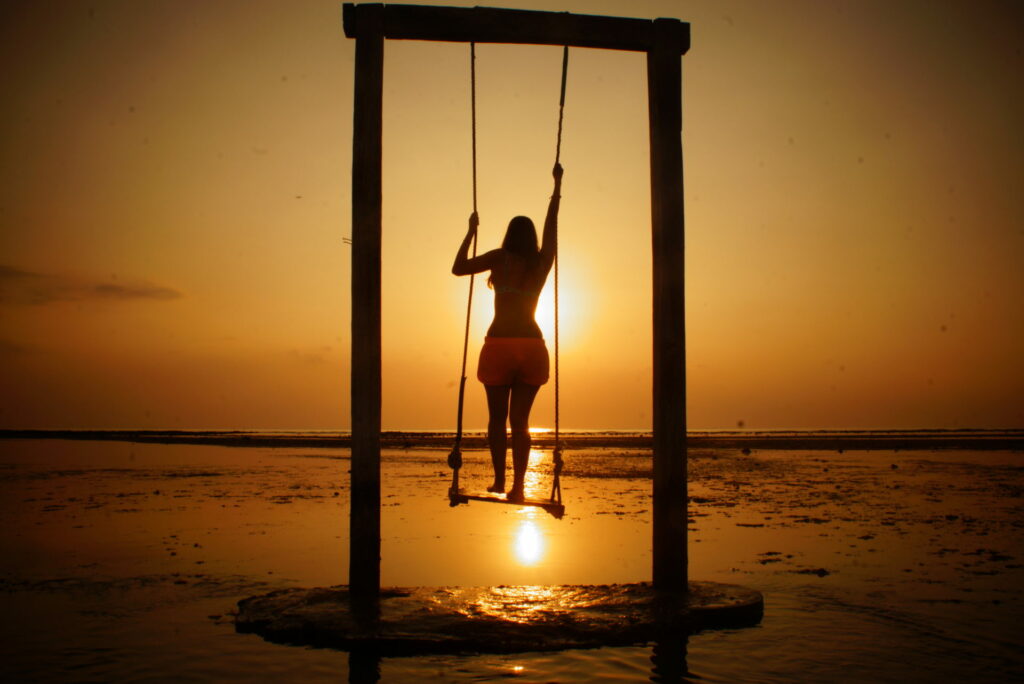 We think this is one of the best tours on the planet. Swimming with Manta Rays, get involved in local communities and an epic volcano sunrise are among just a few on things included.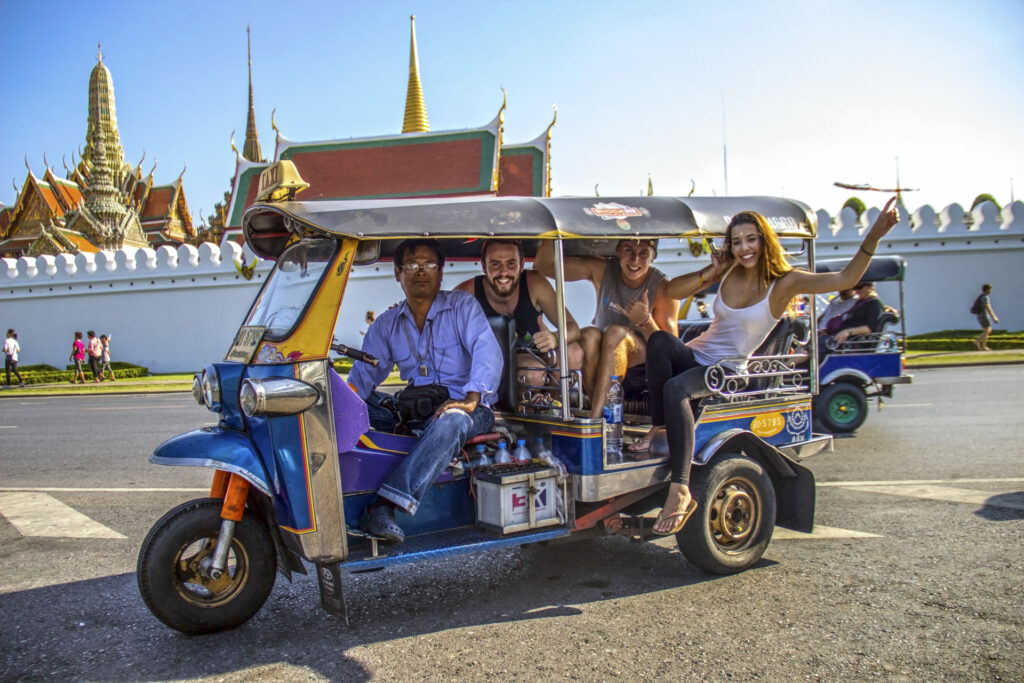 The very best way to really experience the awesomeness of Asia by combining the strikingly different countires of Vietnam and Thailand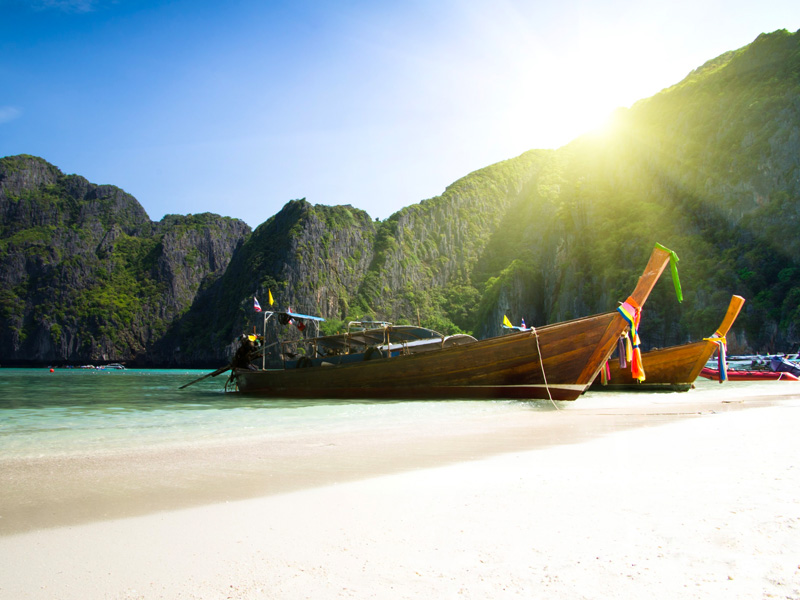 An incredible tour with real purpose taking you to the best beaches, amazing national parks, island trips, and deep delve in the north.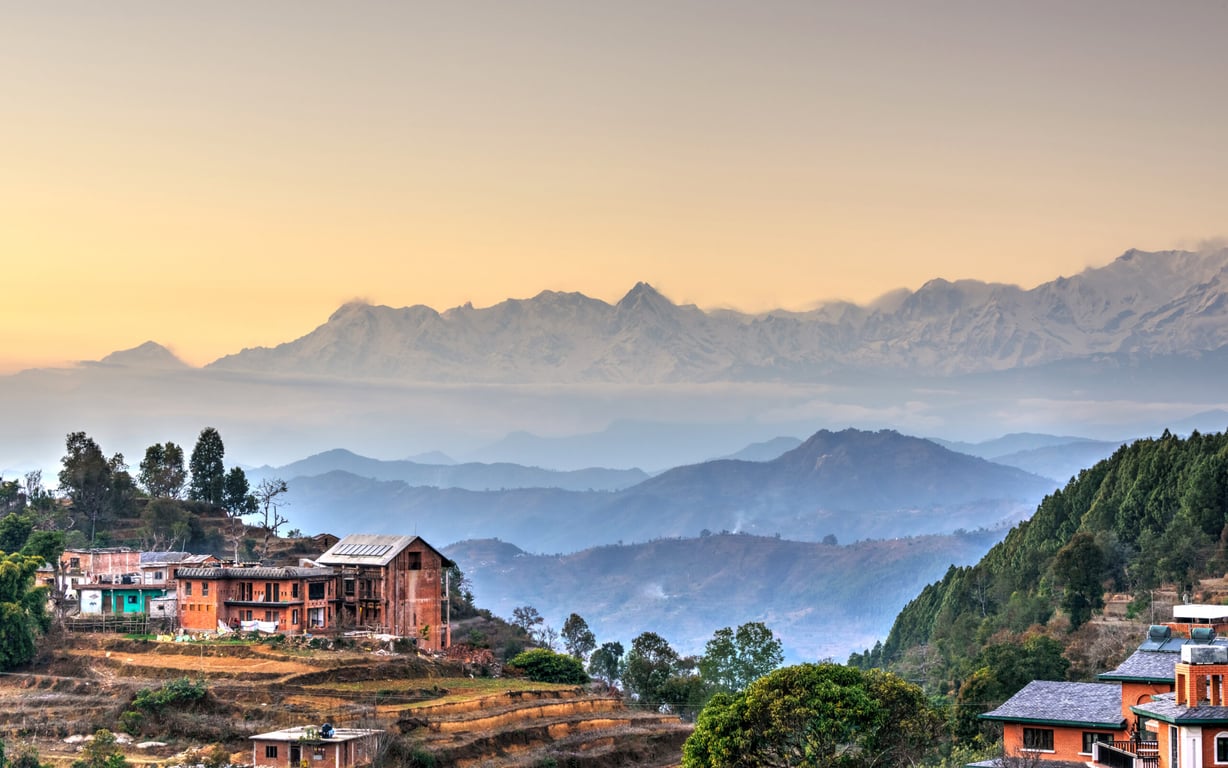 From the high mountains to the incredible wildlife, this trip is led some of the most amazing women your will ever meet.
Indonesia has so much more to offer!