General information about Indonesia
Language: Indonesian and local language
Capital city: Jakarta
Population: 260 million
Religion: Sunni Islam and Christianity
Currency: Rupiah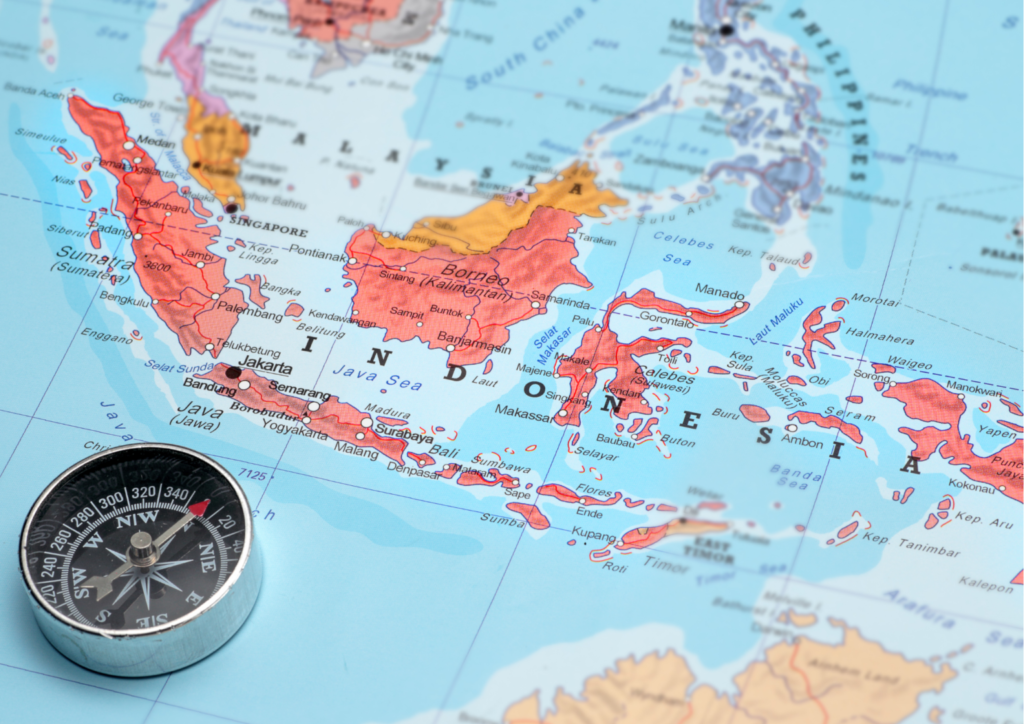 Get the information you need about Indonesia
Indonesia straddles the equator, which means the climate is fairly stable all year round with around 30 degrees, high humidity and rain.
The rainy season is from October – April, which means the humidity is higher and the temperature drops. In the jungle areas, rain is possible all year round.
Indonesia has 3 different time zones as the country covers a large area.
Western Indonesia (Jakarta) is 5 hours ahead when Denmark has daylight saving time and 4 hours ahead in winter time.
Central Indonesia (Bali) is 6 hours ahead in summer time and 5 hours ahead in winter time.
Eastern Indonesia is 7 hours ahead in summer time and 6 hours ahead in winter time.
Your passport must be valid for 6 months after your return date. Danish citizens do not need to apply for a visa if they are staying in the country for less than 30 days and traveling in and out via one of the following airports:
Jakarta: Soekarno Hatta International Airport
Bali: Ngurah Rai International Airport (Denpasar)
Medan: Kualanamu International Airport
Surabaya: Juanda International Airport
Batam: Hang Nadim International Airport
If you fly to an airport other than the above, you must apply for a visa on arrival. A visa costs 35 USD.
Always stay updated on the Ministry of Foreign Affairs website below:
Documentation of yellow fever vaccination is required for stays of more than 12 hours in a country with yellow fever.
For stays of less than 4 weeks: Tetanus/diphtheria, hepatitis A and malaria.
For stays of less than 6 months: tetanus/diphtheria, hepatitis A, malaria and hepatitis B.
For stays over 6 months: tetanus/diphtheria, hepatitis A, malaria, hepatitis B and typhoid.
It is important to always stay updated on health professional sites such as Statens Serum Institut below:
Trinus recommended trips and tours in and around Indonesia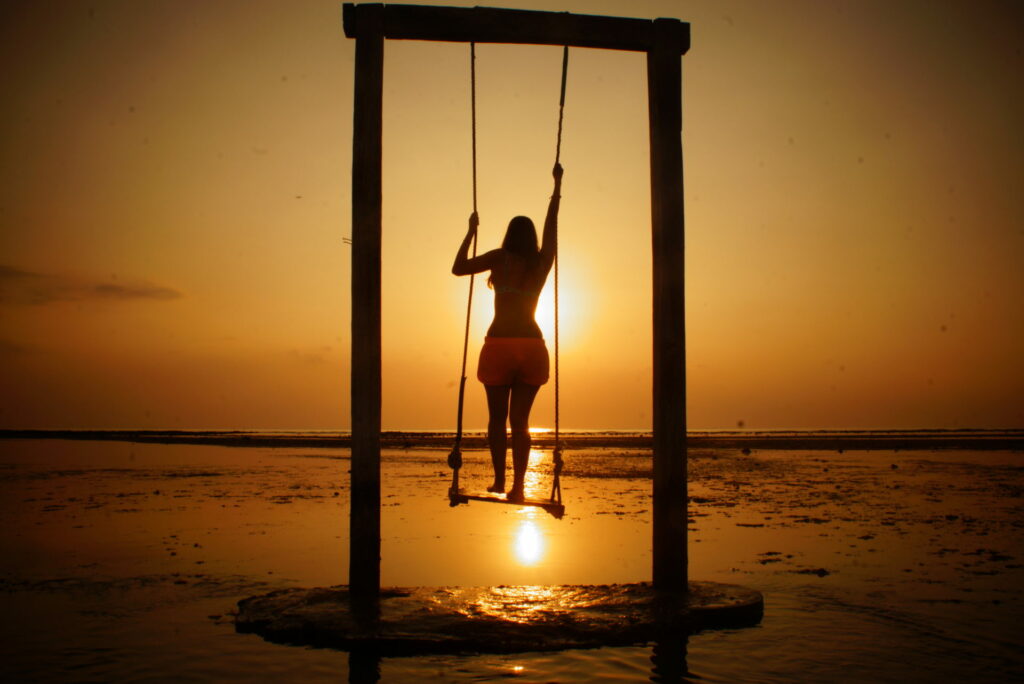 We think this is one of the best tours on the planet. Swimming with Manta Rays, get involved in local communities and an epic volcano sunrise are among just a few on things included.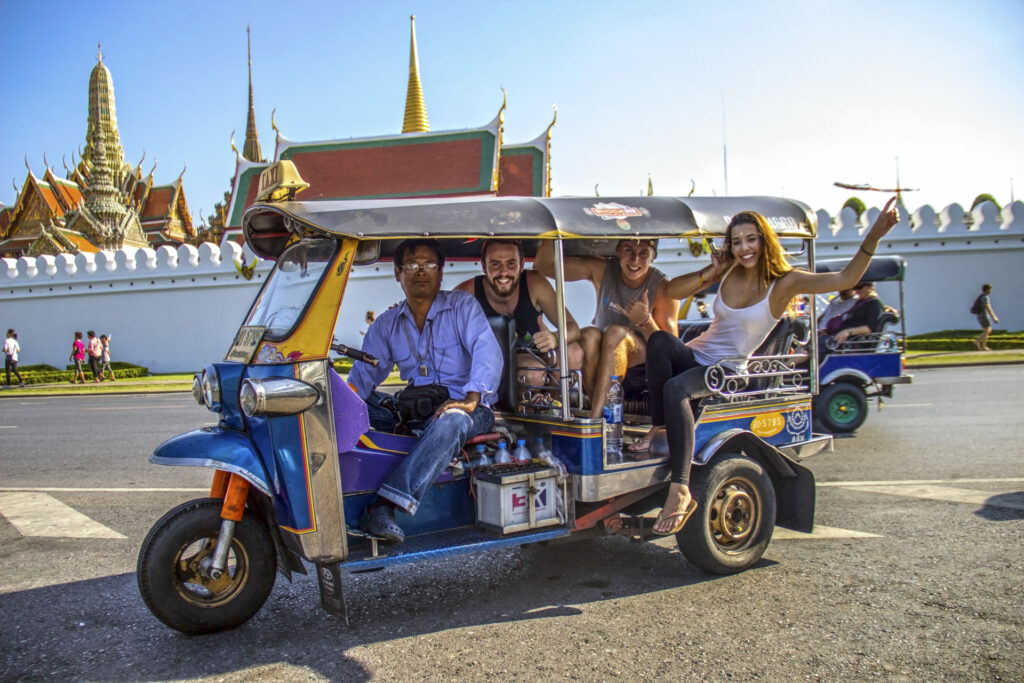 The very best way to really experience the awesomeness of Asia by combining the strikingly different countires of Vietnam and Thailand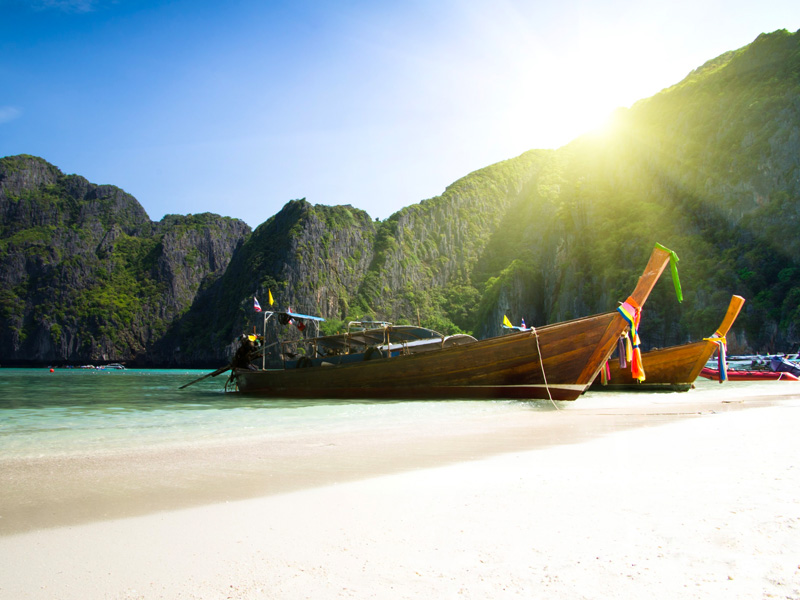 An incredible tour with real purpose taking you to the best beaches, amazing national parks, island trips, and deep delve in the north.
Beaches

in

Bali
If you're dreaming of a postcard-perfect beach with palm trees, snow-white sand and turquoise sea, you'll find it on a tour of Bali. Kuta is one of the most popular beaches where you can combine sunbathing with surfing. Sanur is known for including more culture and a lot of water sports.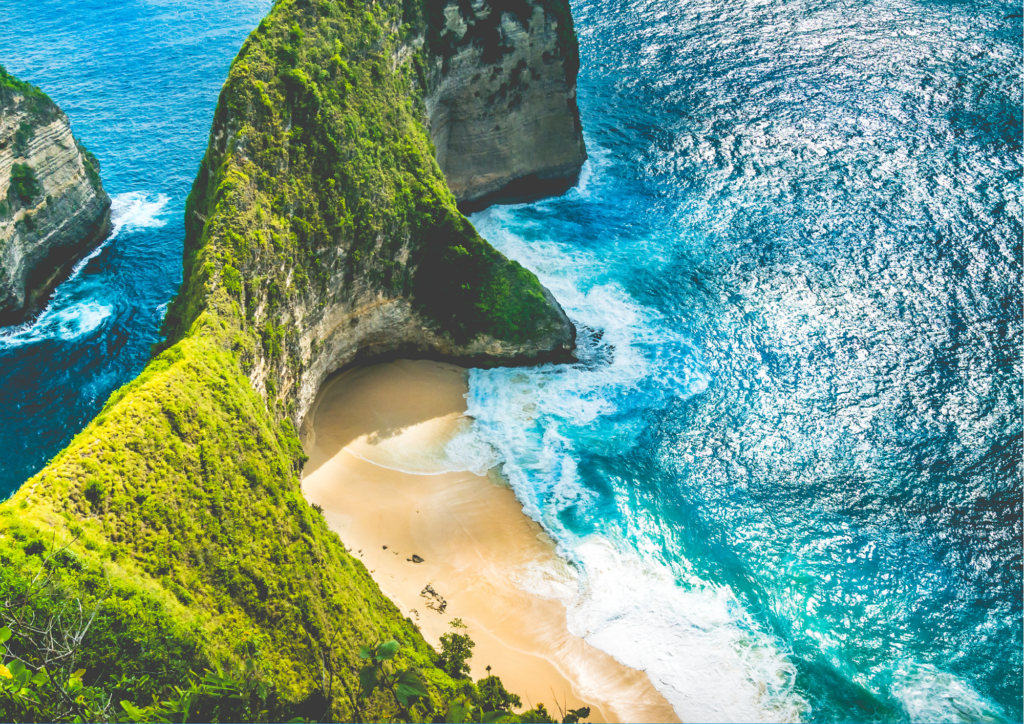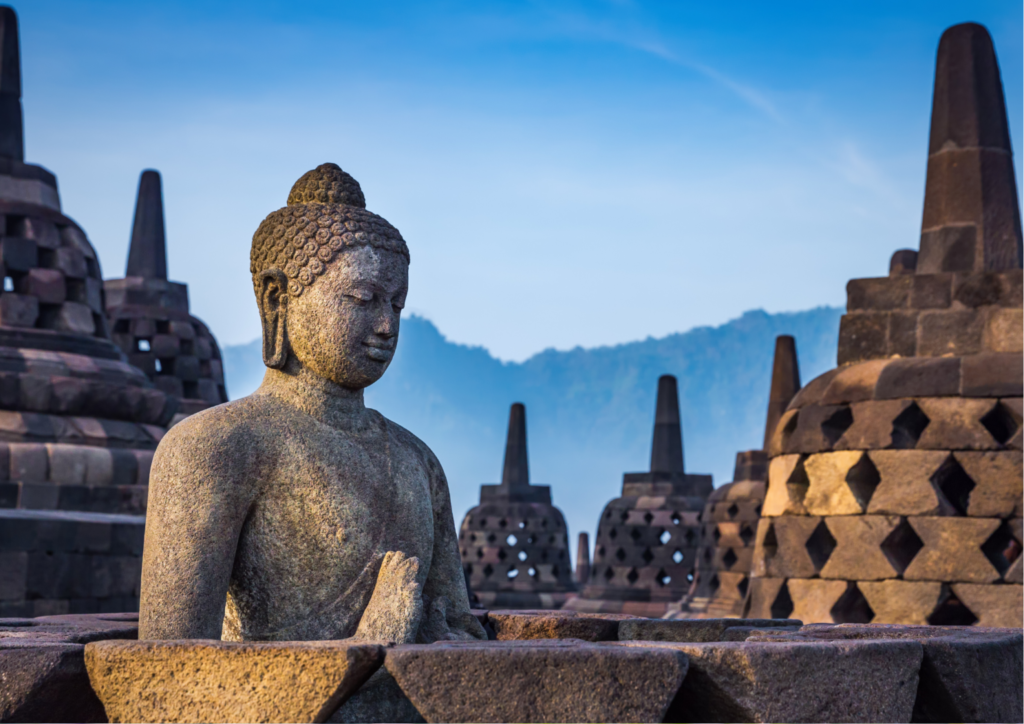 Borobudur
The ancient temple is one of the most famous landmarks in Indonesia. The temple was forgotten for centuries when the majority of the population moved to East Java due to a volcanic eruption. We recommend visiting the temple at sunrise to experience a climb to the top of the temple, where you will have a breathtaking view of the entire temple bathed in sunlight.
Gili

Islands
The Gili Islands have become popular in recent years for tourists and backpackers. The beaches of the Gili Islands can almost rival those of Bali, and the Gili Islands are also great for snorkeling and diving. There is an underwater museum of statues that you can see just by snorkeling.
You have the opportunity to dive at a turtle sanctuary and can visit the sanctuary afterwards to see how they look after the turtles. The Gili Islands are also ideal if you're looking for relaxation, as you'll find many yoga retreats. A great place to gear down on your Asia tour.
See also Top 10 experiences in Bali and the Gili Islands for experiences that will immortalize your trip.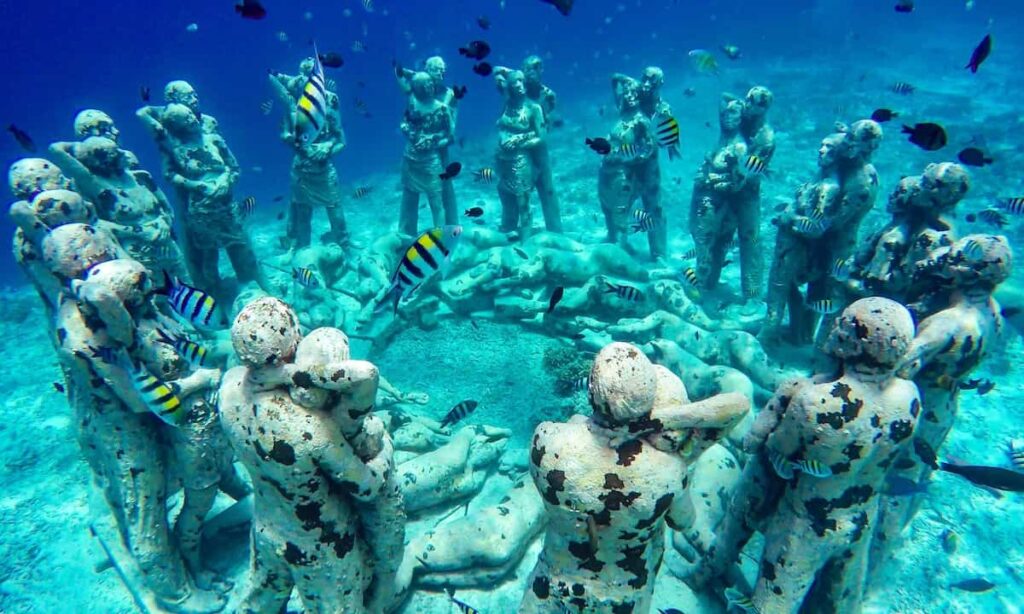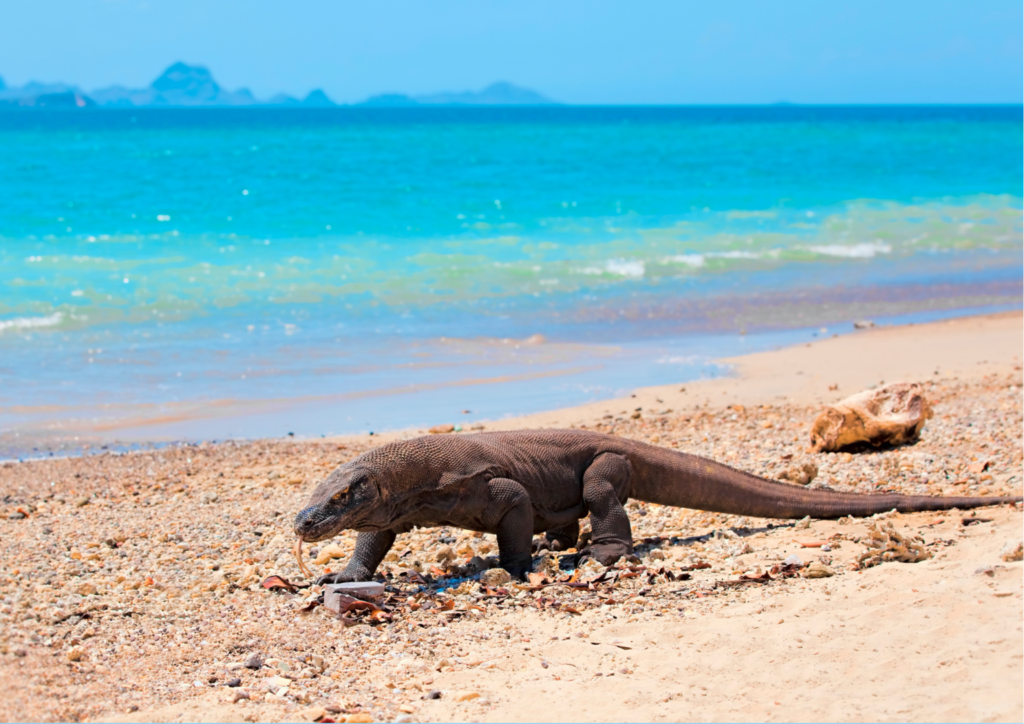 Komodo

Islands
Here you have the opportunity to experience the dragon–like Komodo dragons that live on the island. They attack their prey with a single venomous bite and wait for their prey to slowly die.
On Komodo Island you can snorkel, kayak, visit the small villages or experience Pink Beach where the sand is pink. You must arrive by boat to the island and pay an entrance fee to the island, as well as various costs for transportation, guide and other activities.
Mount

Bromo
Indonesia covers the Ring of Fire, an area with some of the most active volcanoes in the world. Mount Bromo is best known for its stunning views, but also because the summit was blasted off during an eruption.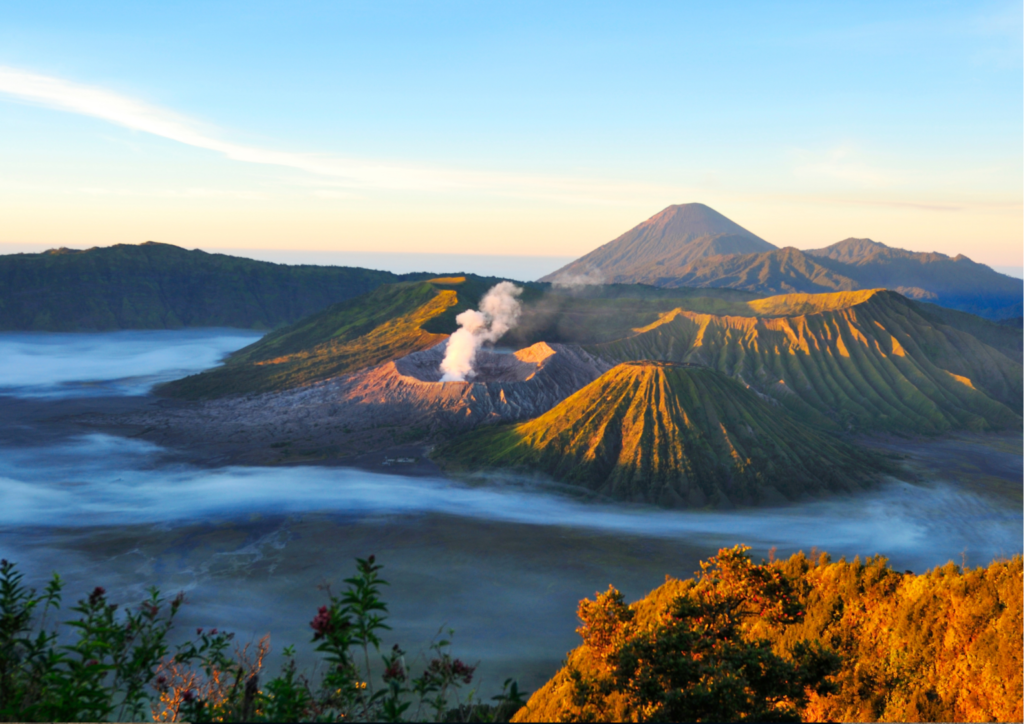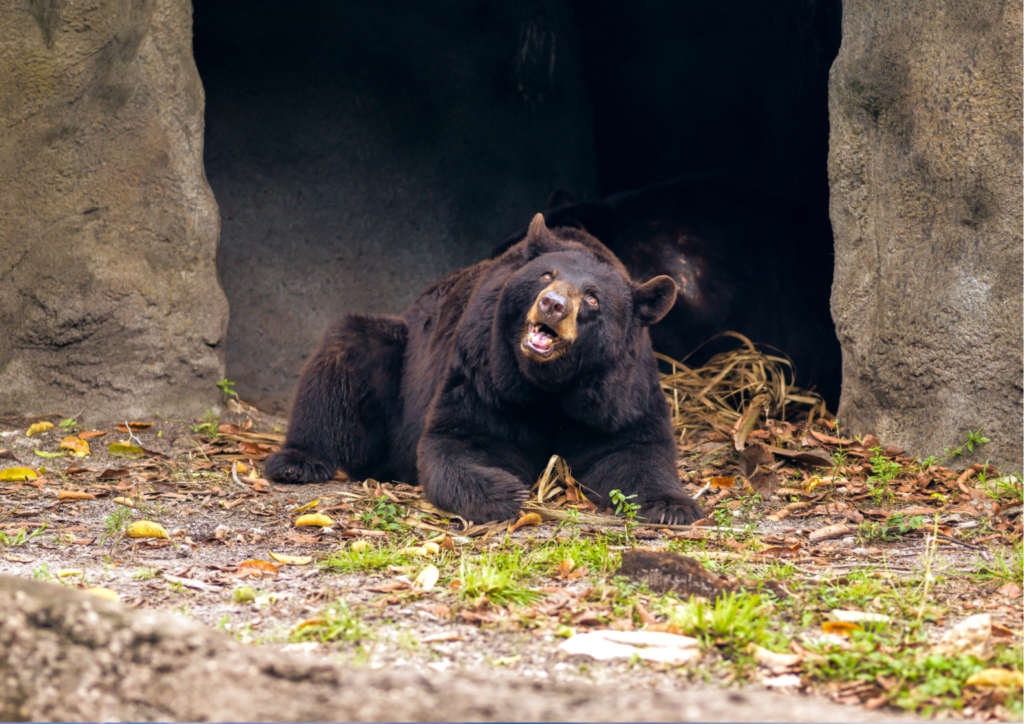 Kalimantan

,

Borneo
In Borneo, you can experience wild nature in the form of the wild jungle of Borneo. Here you have the opportunity to go hiking in the jungle and experience the wild animals that live here, including orangutans, snow leopards and Malayan bears.
Lake

Toba
The lake was formed around 70,000 years ago and is believed to have been created as a result of a volcanic eruption, as volcanic activity is still being measured, resulting in several islands emerging from the water. You can swim, water ski, kayak, fish or simply hike in the area.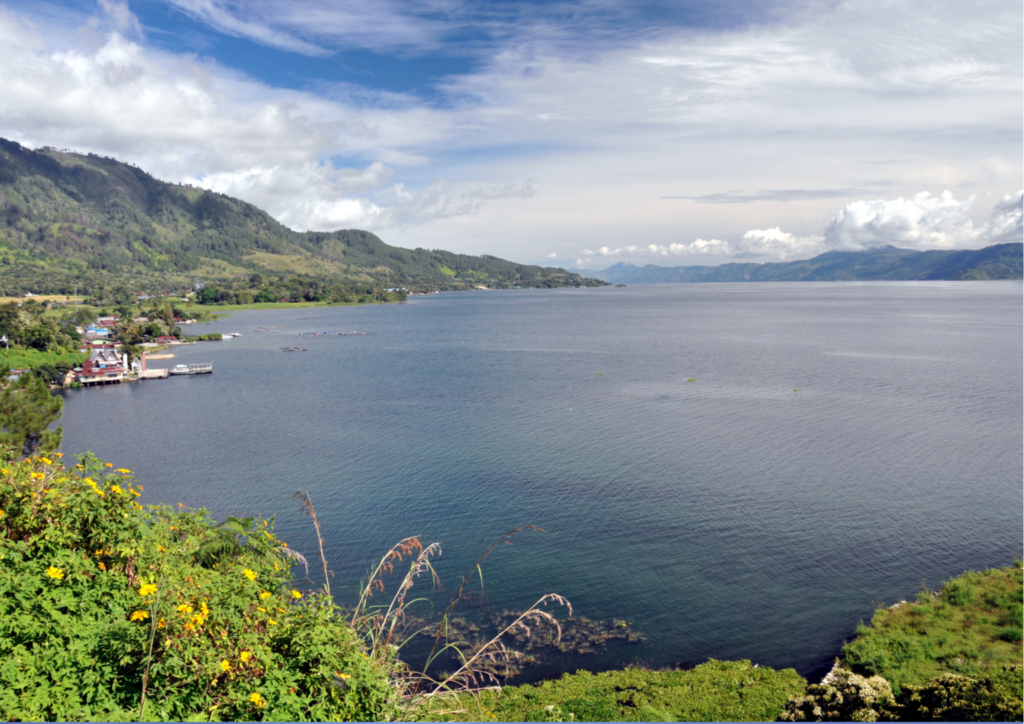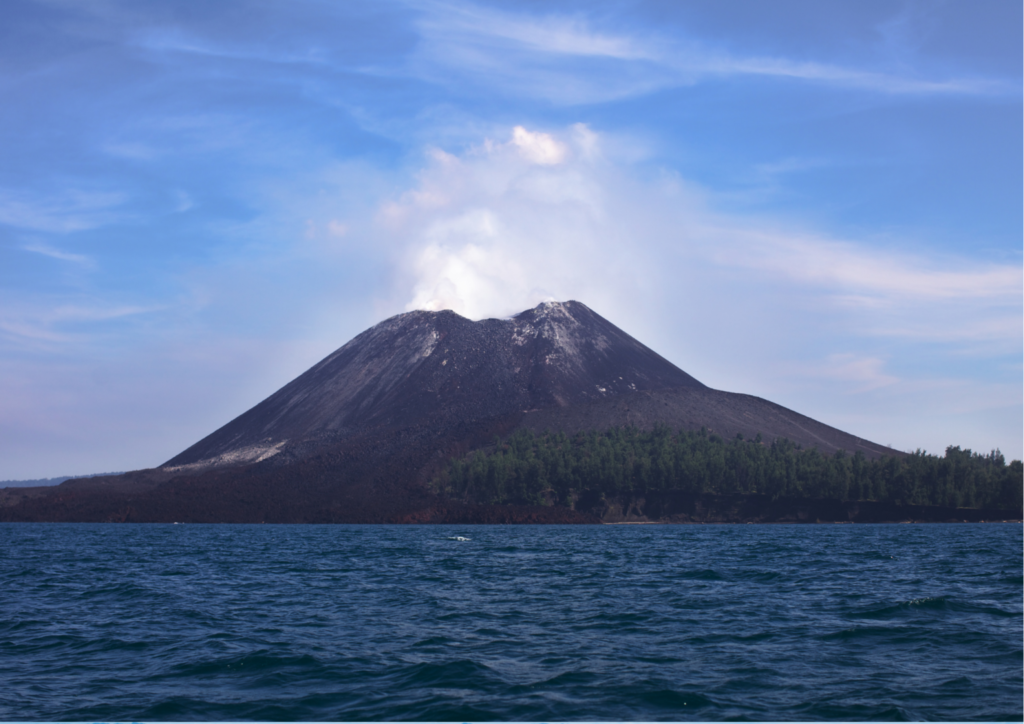 Mount Krakatau
In 1883, the volcano erupted, resulting in the largest volcanic eruption in world history. The eruption resulted in Anak Krakatau, an island that was formed after the 1883 eruption and appeared above the surface in 1930. Anak Krakatau continues to spew smoke and fire, and tourists can experience the volcano and see the mighty forces at work beneath Indonesia.
Raja

Ampat
Above the water, hundreds of small green cone-shaped islands stand out against the turquoise and blue sea. Colorful fish and other sea creatures thrive in the warm water. The coral reefs are some of the most beautiful in the area and are a diver's paradise on a tour of Asia.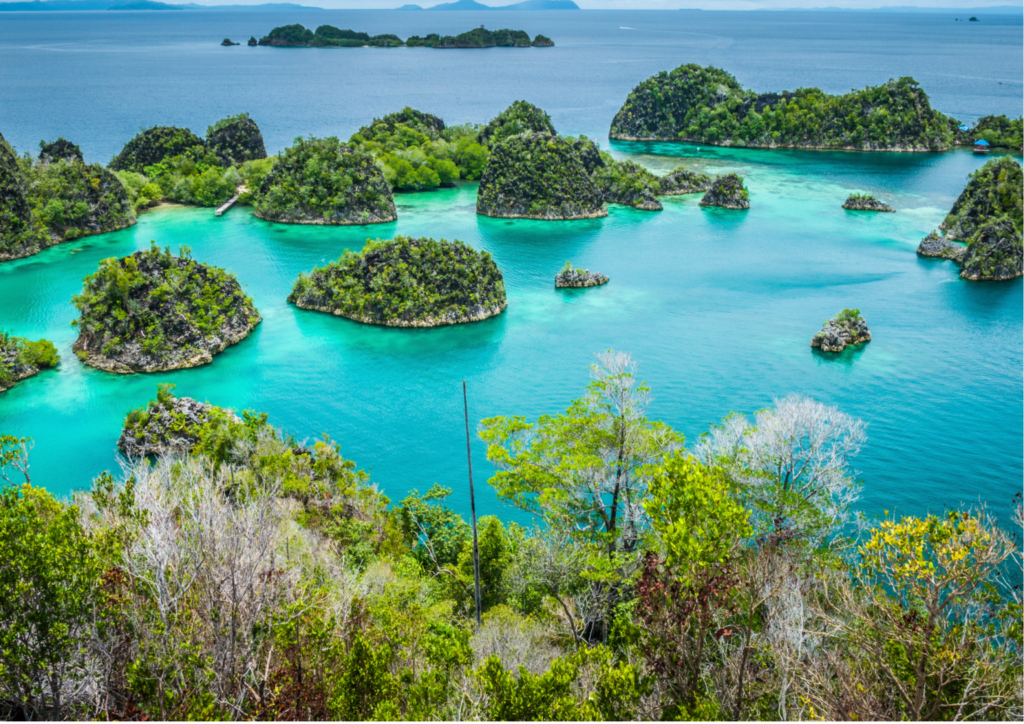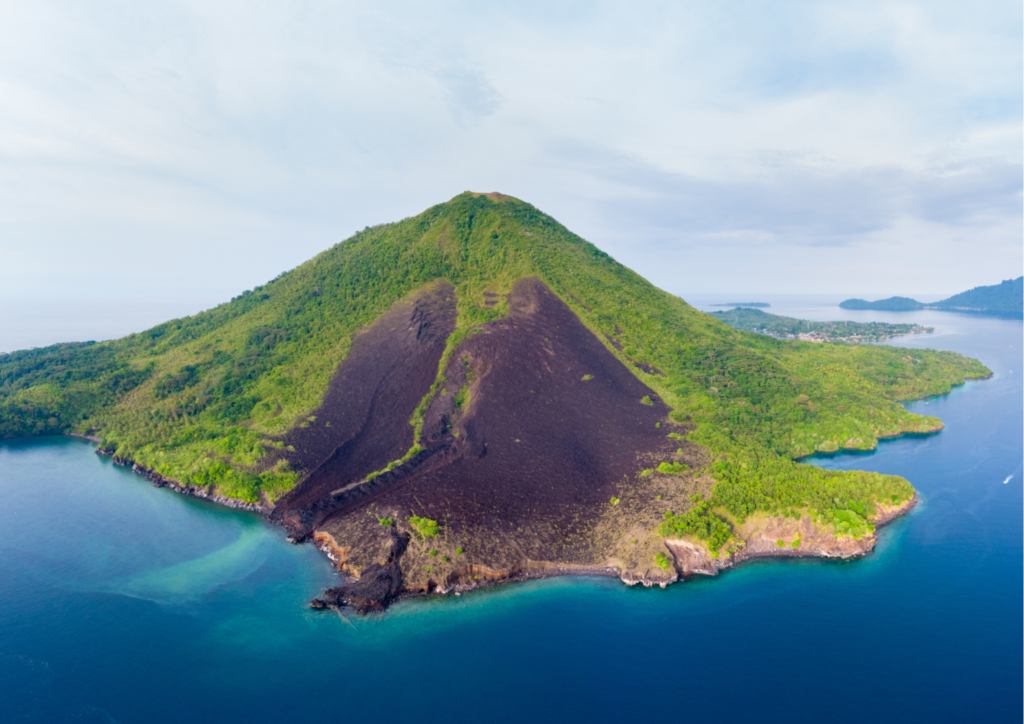 The

Banda

Islands
This small archipelago is a hidden gem in Indonesia. The archipelago is a paradise for divers as there is a chance to see tails, turtles, whales, dragonfish, lobsters and much more.
Rice

terraces

in

Bali
While the postcard-perfect beaches are the highlight of Bali, it's also known for its beautiful rice terraces. The rice terraces are an example of the wealth of natural resources in Bali that are nurtured and maintained by the locals.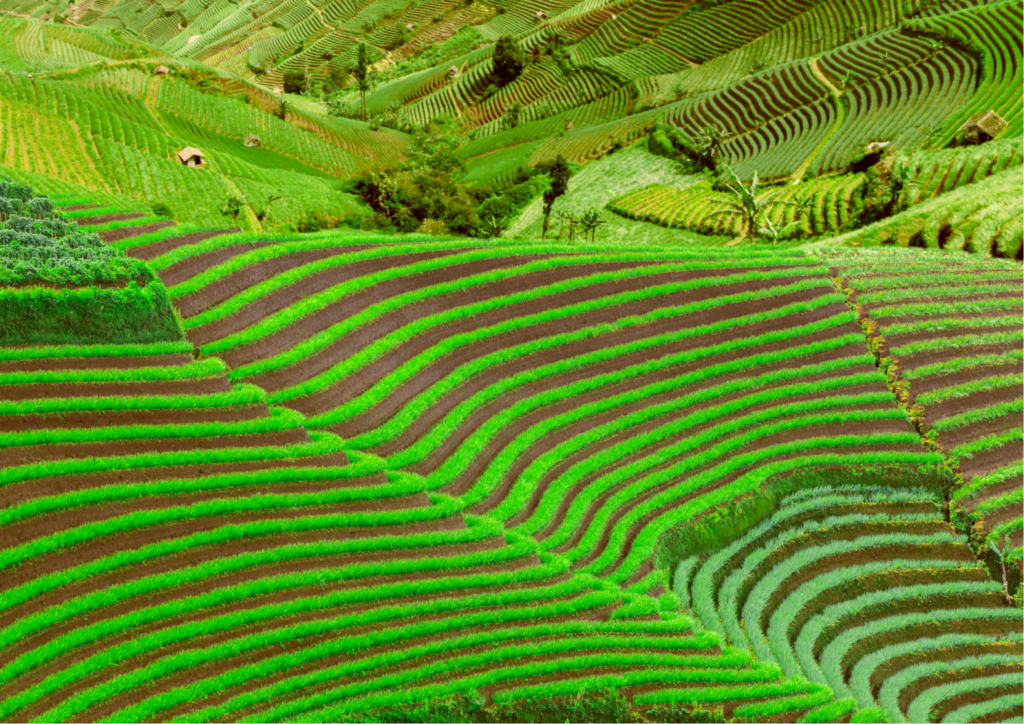 "Adventure is worth the effort"
Indonesia offers a lot of incredible experiences, and we are always ready to help you plan the best trip to Indonesia.
If you have any questions, we're always just a click away.