10 places to visit in Australia
Australia

is

the

gift

that

keeps

on

giving
On your tour of Australia, there are some places you should see and then there are other places you MUST see.
We have to warn you now, Australia offers some of the must-see places and you'll have your work cut out for you if you want to see it all. However, with your best friends by your side and a car with miles in the tank, we're sure you'll get it all done!
The adventure awaits!
1.
Twelve
Apostles
These impressive rock formations will blow you away, and if you catch them on a clear day with blue skies, you'll have the picture for your frame on your wall at home. It's a long day if you're driving from Melbourne and want to see Loch Ard Gorge, so consider staying overnight or be a true backpacker and sleep in your car. For the best experience, cut the trip short to allow time to breathe and wake up to the sound of the ocean at your side.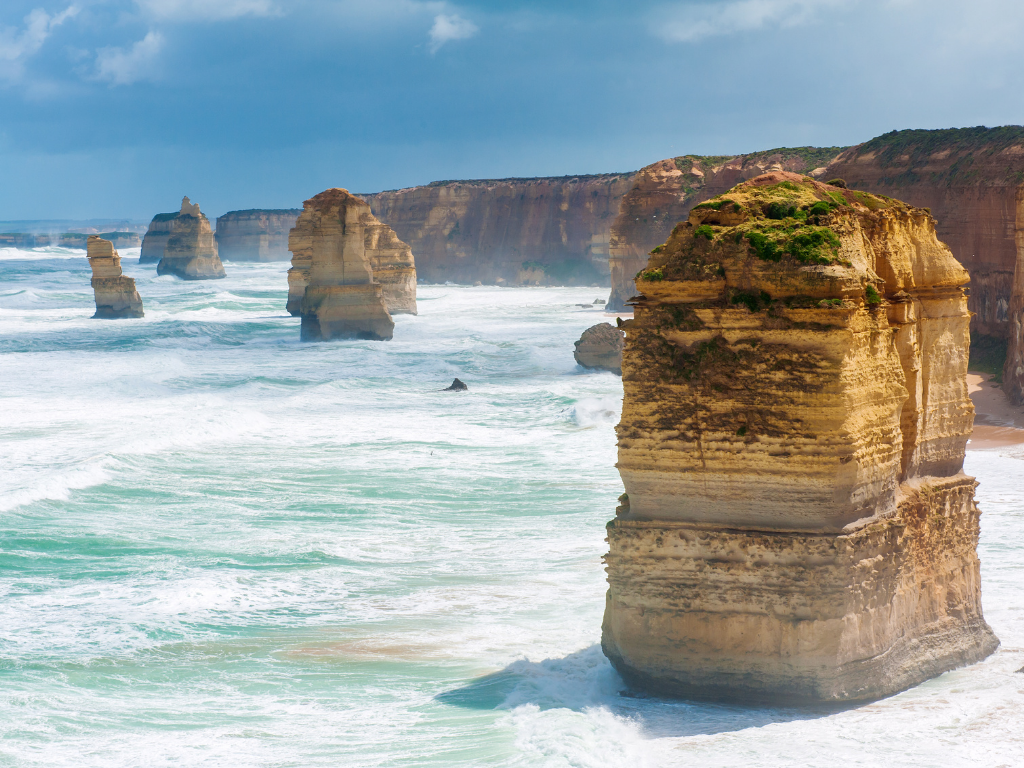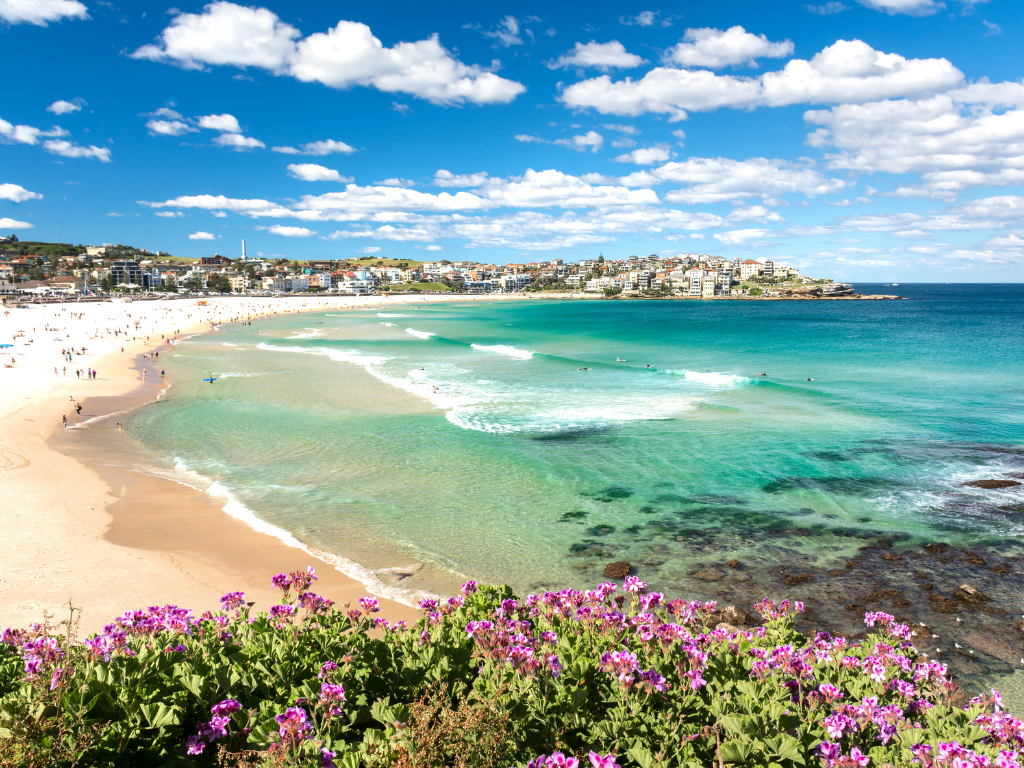 2

.
Bondi Beach
Australia's most famous beach, the most popular lifeguards (they even have their own TV show) and a swimming pool in the middle of the water? We say welcome to Bondi Beach. It's got everything your heart desires. It's not for nothing that this is one of the most famous places in Australia!
However, both the beach and the Bondi Icebergs are very crowded, so if you want to avoid the crowds, the beautiful coastal walk from Bondi to Bronte is waiting for you. Bronte also has the famous Bronte Baths, so you can start and end your walk with a dip!
3. Rainbow Beach
Have you ever driven a car on the beach before? Maybe you have.
Have you ever driven a car on the beach with rainbow colored rock formations at your side in 30 degrees and with your best friends hanging out the window? You probably haven't. Rainbow Beach is Australia in a nutshell. It's adventure, action, beach and baking sun. So it's better than driving on the beach up in Løkken.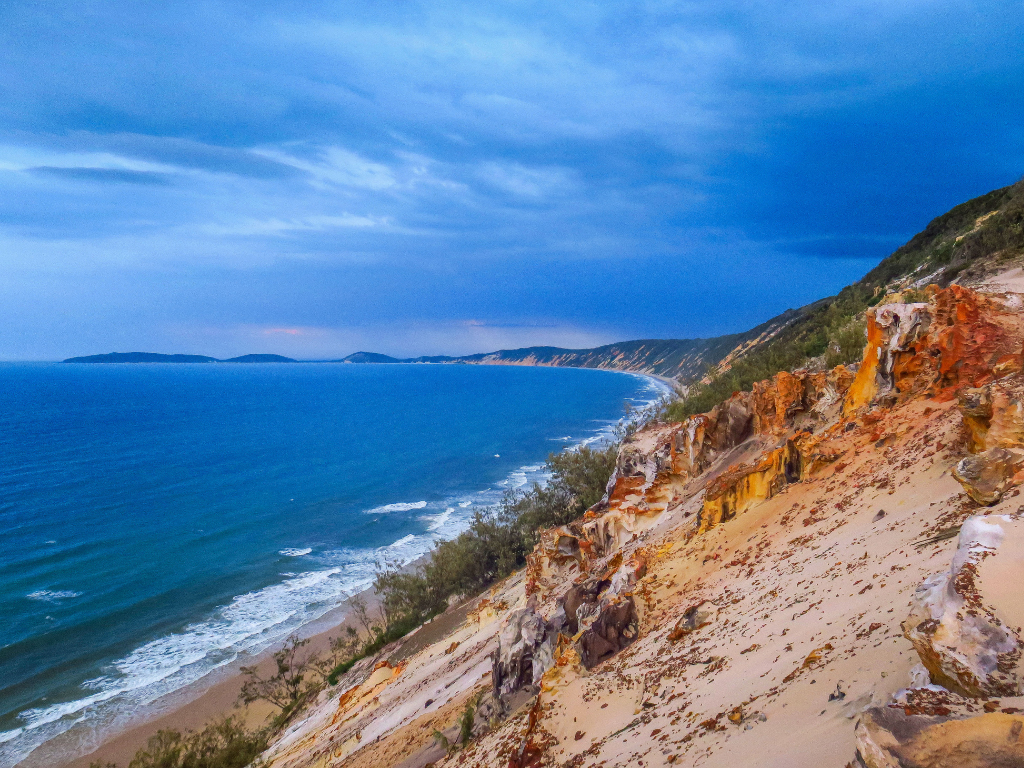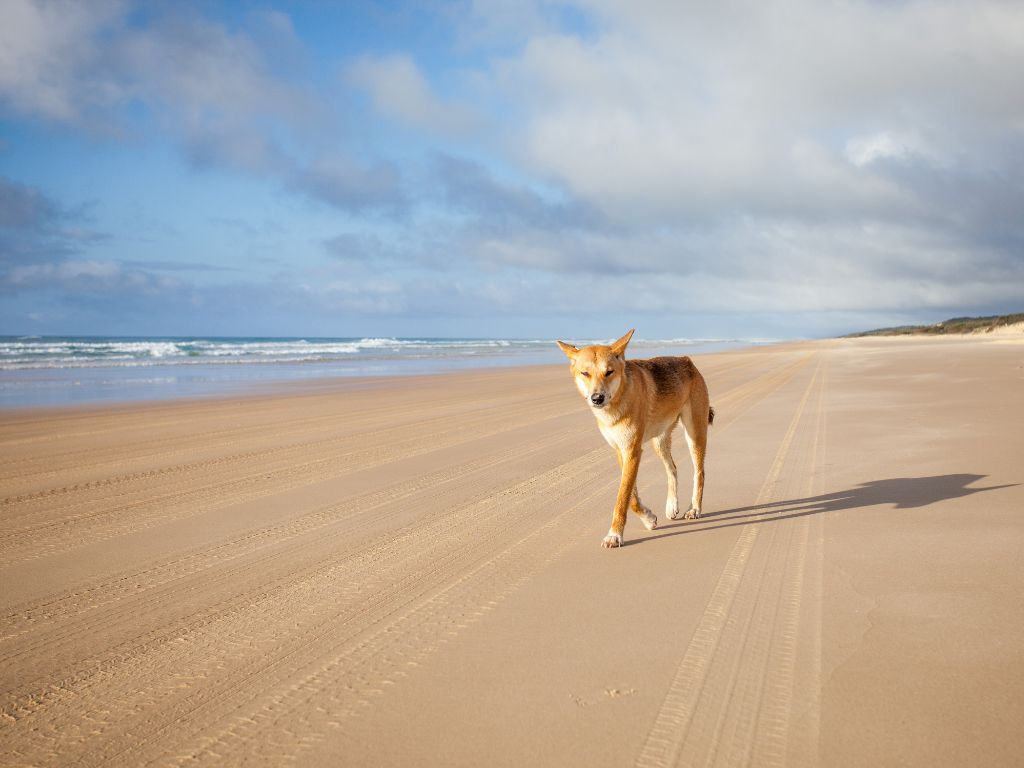 4

.
Fraser Island
The world's largest sand island, free-roaming dingoes and perhaps the world's most dangerous beach. Fraser Island is not for heels and patent leather shoes. The beaches on Fraser Island are a no-go, but that doesn't mean you can't swim on the island. How about swimming around in a bathing suit at Eli Creek? Or dip your toes in the most crystal clear water in Australia at Lake McKenzie?
Fraser Island is the epitome of adventure and should definitely be included in adventure travel to Australia. If you didn't get enough driving on Rainbow Beach, you've got another chance here, but bring a sedative, you can get carsick on Fraser Island.
5.
Great Barrier Reef
You've probably heard the name before. The world's largest coral reef is waiting for you, but it's big, so where should you go? Fitzroy Island up near Cairns is considered by many to be the most beautiful area of them all, but Lady Elliot Island near Hervey Bay is also known for incredible visibility. With a wealth of colors and a wide variety of underwater life, the Great Barrier Reef is one of the must-see places on your tour of Australia.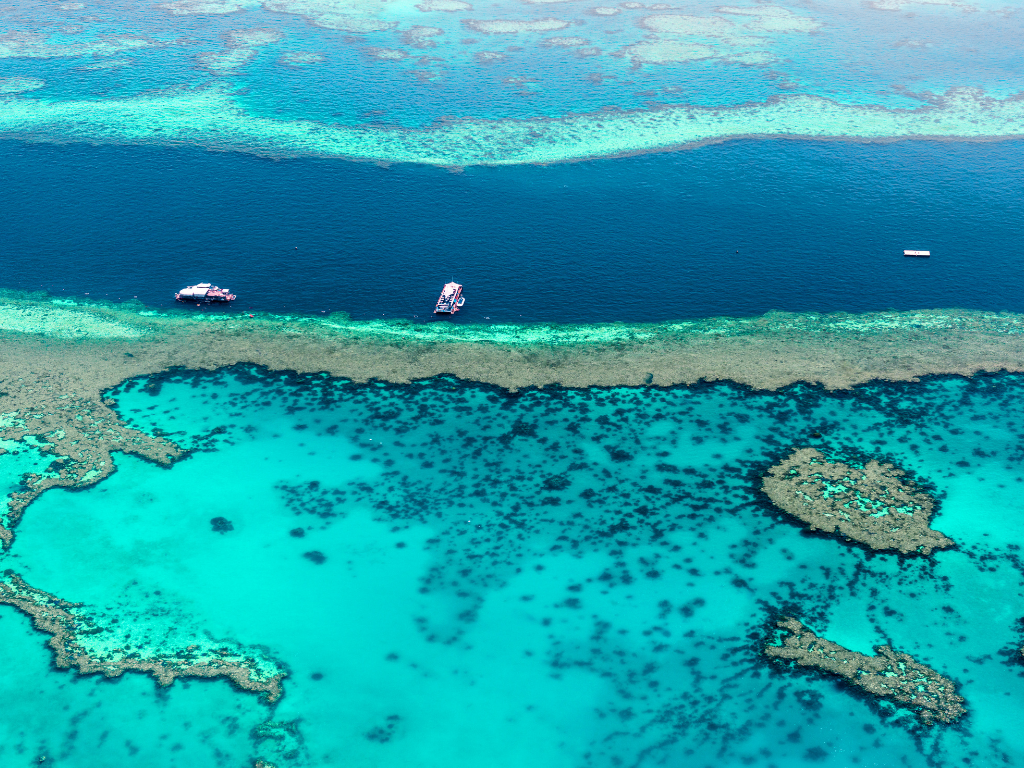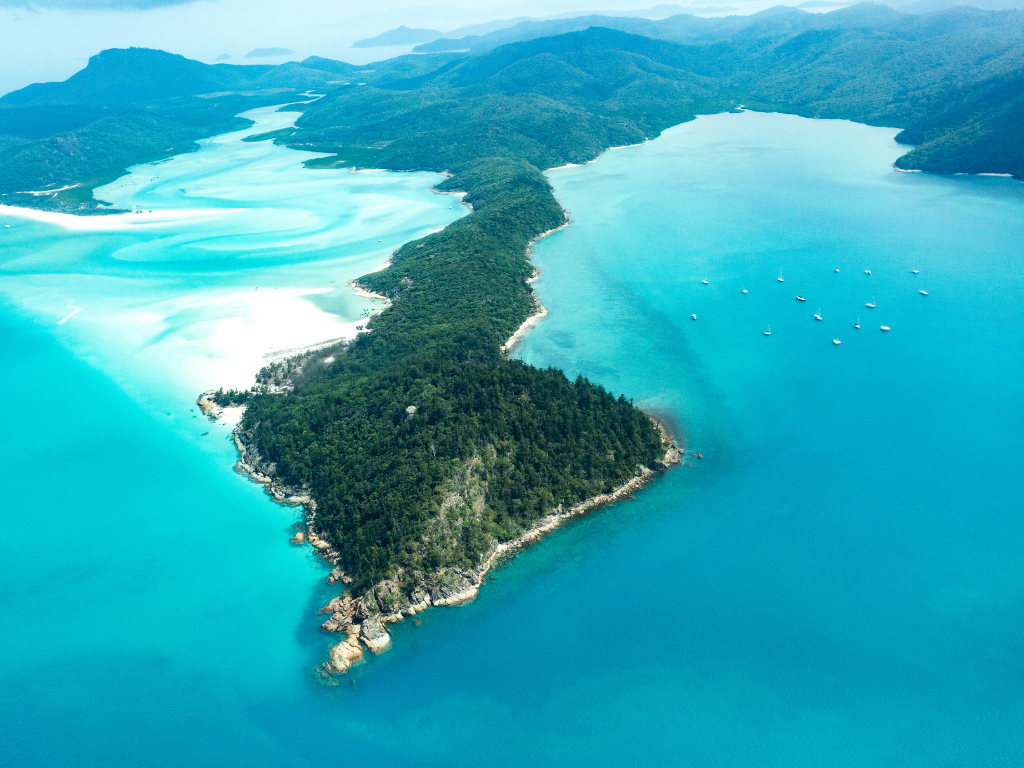 6. The Whitsundays
A family of turtles on an excursion, whales and sharks fighting for food and fish in every color of the rainbow. The Whitsundays are a marine paradise. Imagine you're on a cruise or a group tour and whichever you choose, you'll end up at sea. The Whitsundays are for those who love diving/snorkeling and want to spend some unforgettable days with your travel companions.
Don't forget to enjoy a cold beer or two in the evening. You won't find a better place in Australia than this.
Experience the Whitsundays on a 3 days / 2 nights sailing adventure on our Group Tour to Australia!
7.
Uluru
(
Ayers
Rock
)
Right in the middle of the country, there's a giant red rock.
Exciting? Yes, it really is! Located in the heart of the Australian outback, you'll find Australia's biggest landmark, a gigantic rock with a staggering 350 meters high and 3.6 km wide. Make sure you fill up your water bottle and take the 10 km walk around the massive rocks, and don't forget a hat to block the sun – there's no mommy dearest out there.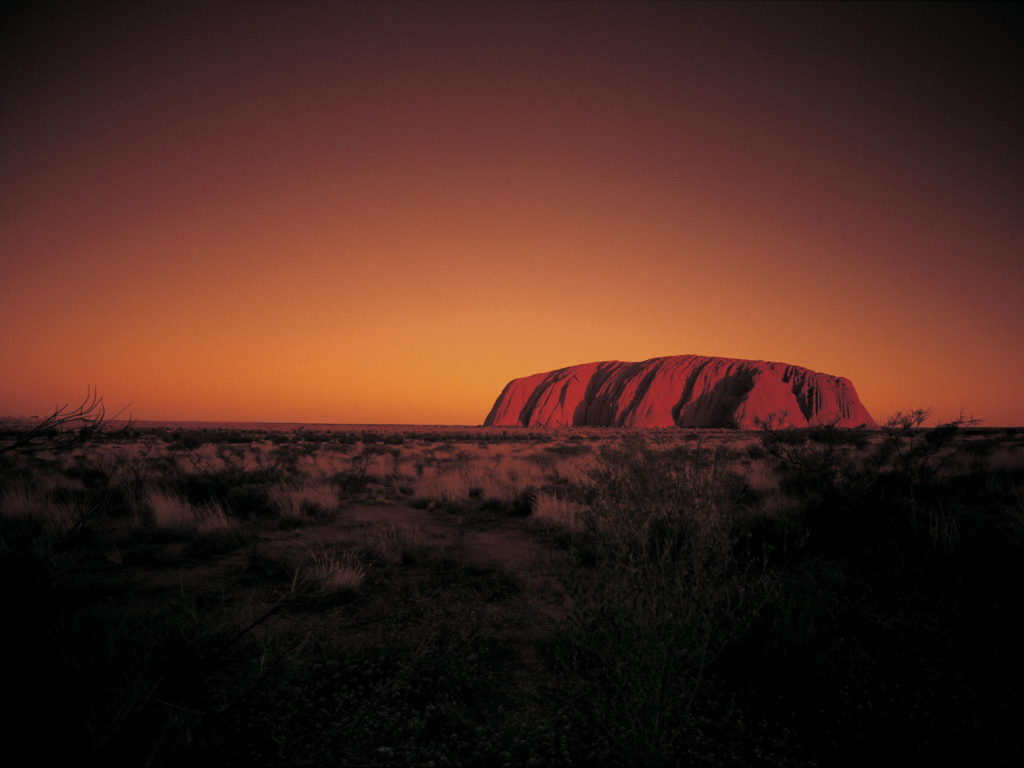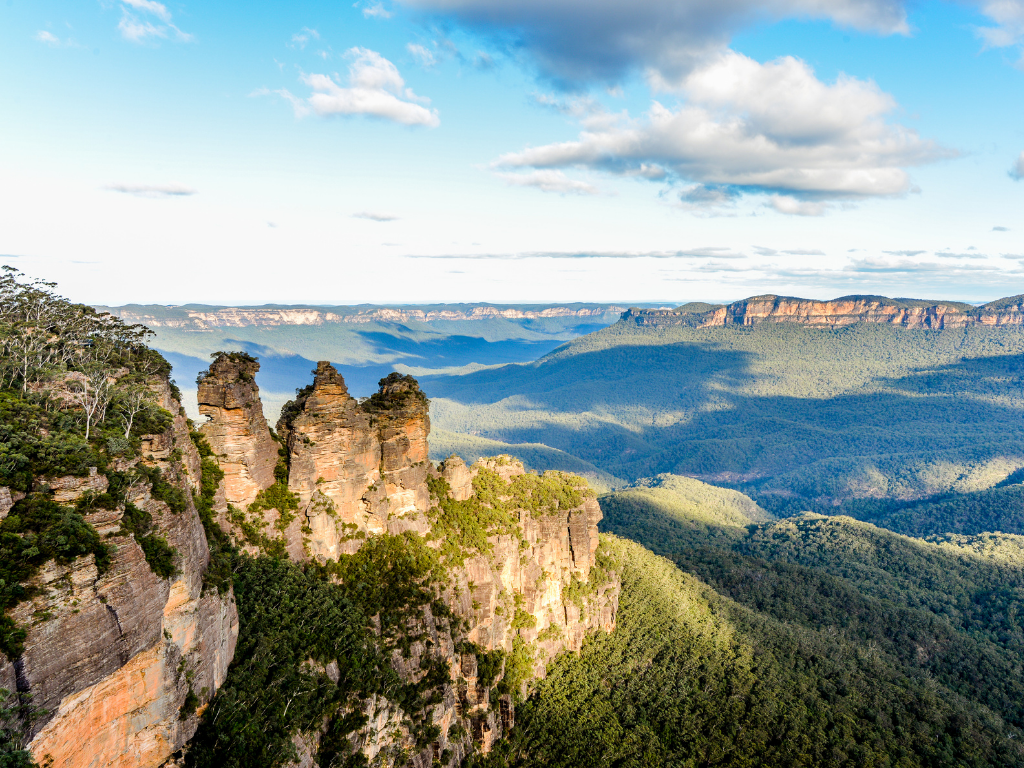 8

.
Blue Mountains
Breathtaking hikes, Australia's most spectacular caves and the world's steepest railroad! In the Blue Mountains, adrenaline sets the pace and nature sets the scene.
Be sure to see The Three Sisters, Wentworth Falls and if you want the full nature experience, take an overnight stay while you're there. With its close proximity to Sydney, it's easily accessible and a great opportunity to get a taste of the great outdoors during your tour of Australia.
9.
Kakadu National Park
The largest national park in Australia and a UNESCO World Heritage Site, this place is the gift that keeps on giving. With abundant wildlife, incredible rock formations and a unique historical culture, you'll quickly become familiar with Australian culture and history. Your ticket to the adventure and history lesson of a lifetime is just a two-hour drive from Darwin, and as they say in Kakadu National Park.
"It's a timeless space"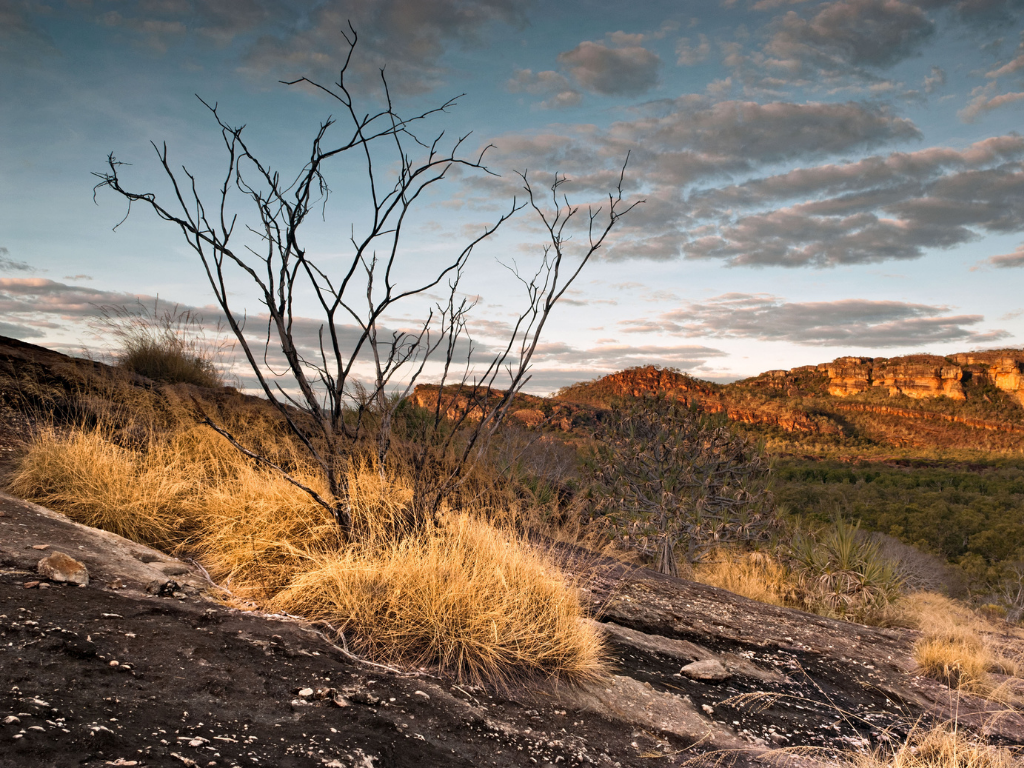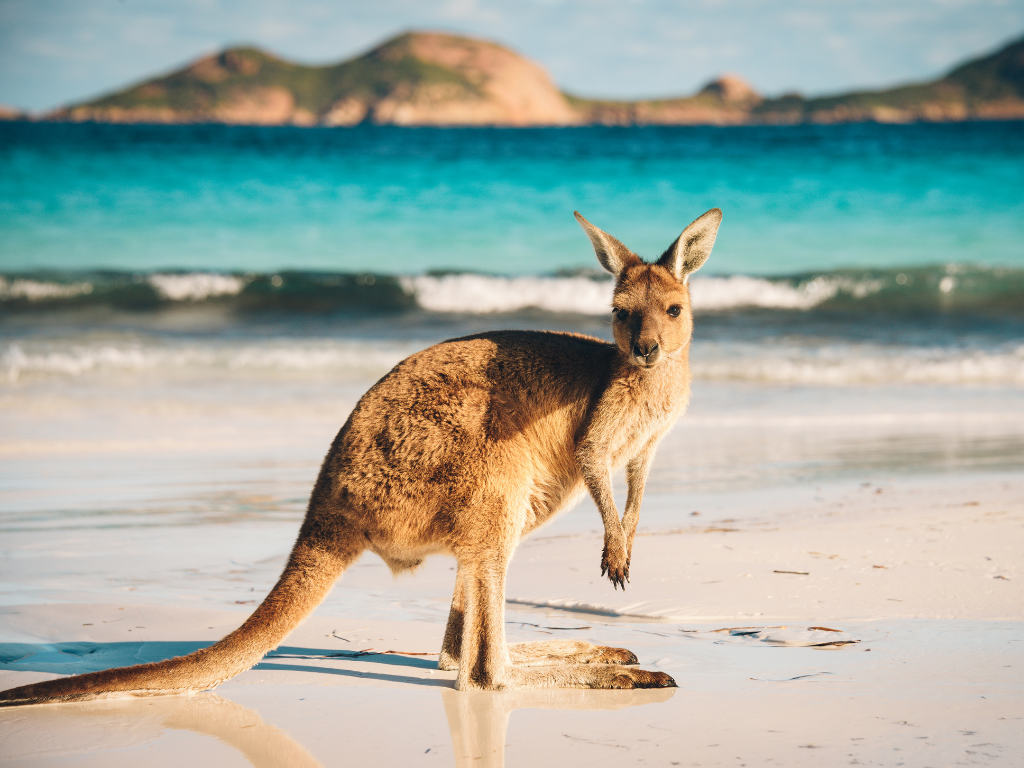 10.
Kangaroo
Island
Pictures don't do the island justice. The country's third largest island is home to amazing wildlife, turquoise waters and is known for great food and wine. We know you've been waiting, and yes, it's coming, of course there are kangaroos too, and your best chance of spotting your Australian friends is in Stokes Bay on the north side of the island. The sight of these completes any Australian adventure travel experience.
Trinus recommended trips and tours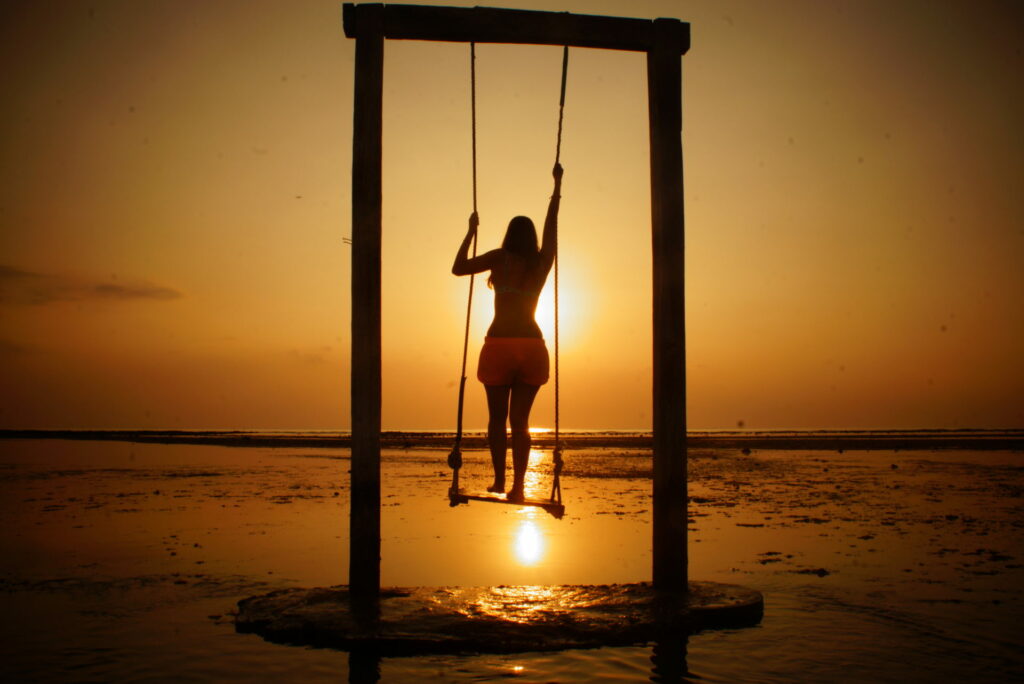 We think this is one of the best tours on the planet. Swimming with Manta Rays, get involved in local communities and an epic volcano sunrise are among just a few on things included.
Experience both the North- and South Island from thermal lakes to pristine sandy beaches. Visit traditional Maori villages, explore three vibrant metropolitan cities and sail through majestic fiords. Embark on the most iconic New Zealand adventure backpacking tour available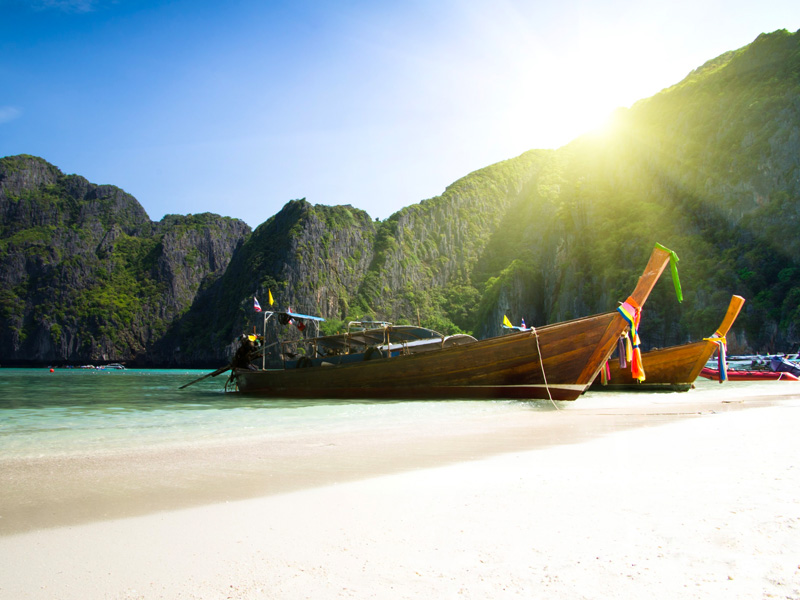 An incredible tour with real purpose taking you to the best beaches, amazing national parks, island trips, and deep delve in the north.
Ready

to

forget

time

and

place

?
In Australia, happiness isn't found by seeing as much as possible at a fast pace, it's found by seeing as much as possible at an Australian pace. You'll quickly find your own rhythm and no matter what pace you set, these places will make you forget about time and place.
See you down under!
Ready for more on your Australia tour?